A few days ago, me and beloved ate at Crustasia Trinoma. I've never eaten here before, nor have I heard any feedback from anyone. However, the big banner at the center of the mall was quite tempting not to try it out. I was actually supposed to write this review earlier. For the reason why I wasn't able to, read on.
We tried out their buffet (395 per head). Even though there were only a few viands awaiting consumption, I saw crab in it. I love crab, even though I'm slightly allergic to it. So we went for it. We also ordered bottomless iced tea (49 each) to push the food down.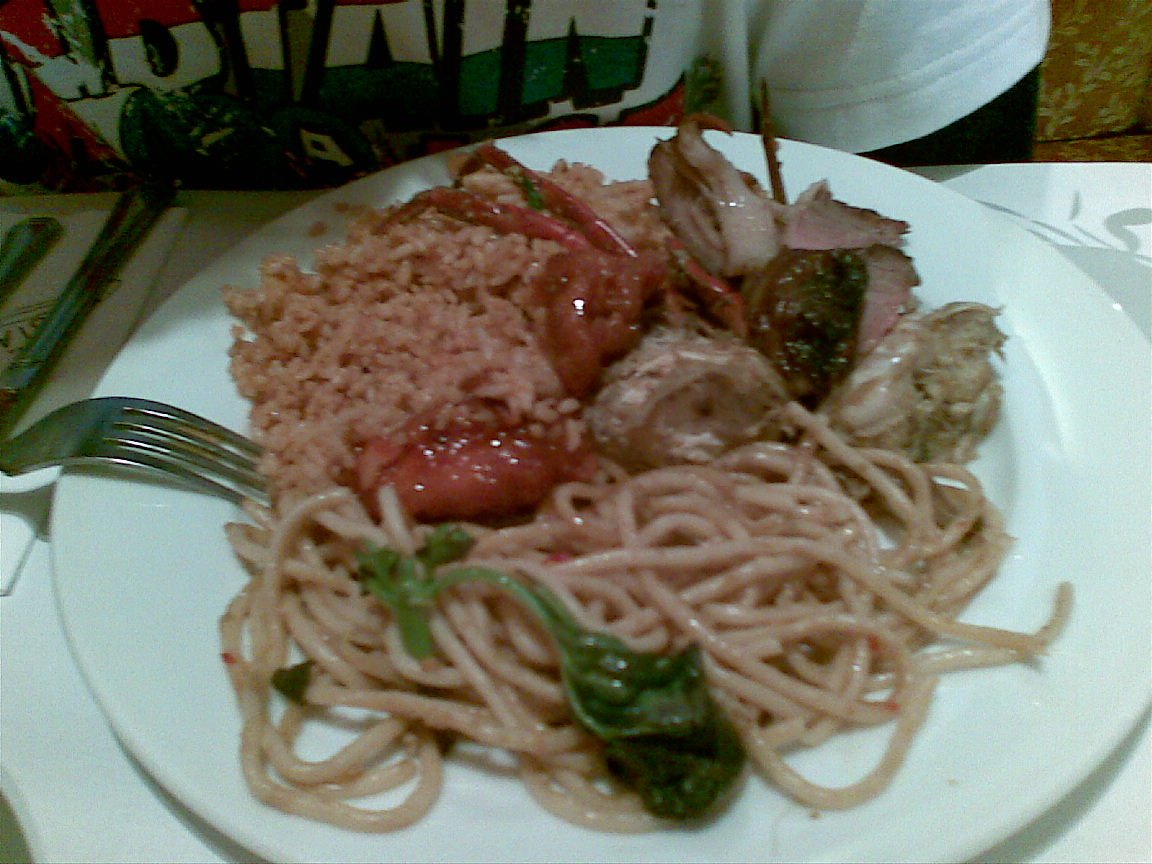 For my first trip, I got their crab rice, a couple of crab which I have no idea how it was cooked, but there were some noodles in it, so I assume it's some Chinese-style cooking, pancit, sweet and sour fish, and roast beef.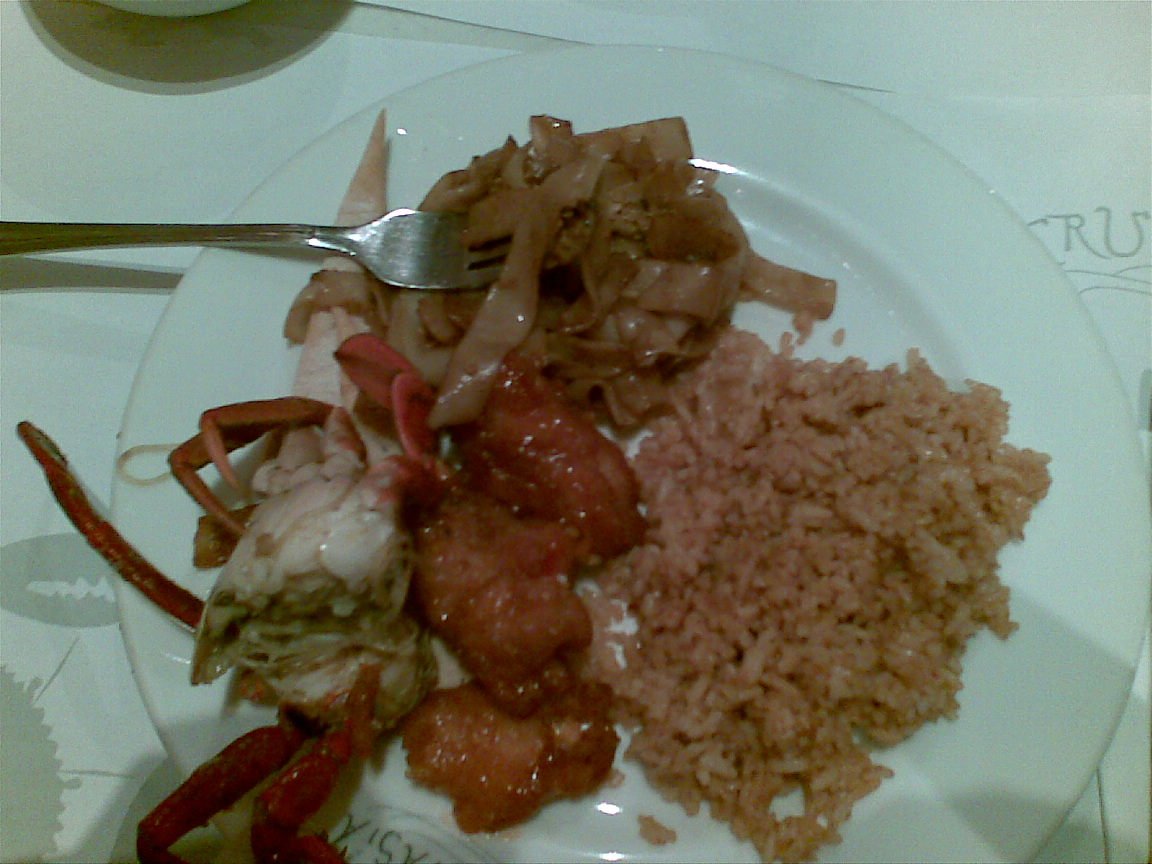 Beloved got a similar plate, of course with smaller servings, except replace the pancit with chow mein and omit the beef.
I was quite unhappy with the fact that the crabs were small, but I was itching to try them out at the same time. I immediately cracked open the crab, and was I disappointed with my first bite. It was dried up that I couldn't appreciate the slight hint of the taste of crab. There wasn't much meat in them, and it was more of a hassle opening up the crustacean than eating it. There's practically no crab taste left in the shells.
The crab rice was mediocre as well. The taste of crab was almost unnoticeable. The fish was so-so, and the pancit was just spicy noodles. What I did like in my plate was the beef. It had an almost melt-in-your mouth consistency with a rich beefy taste.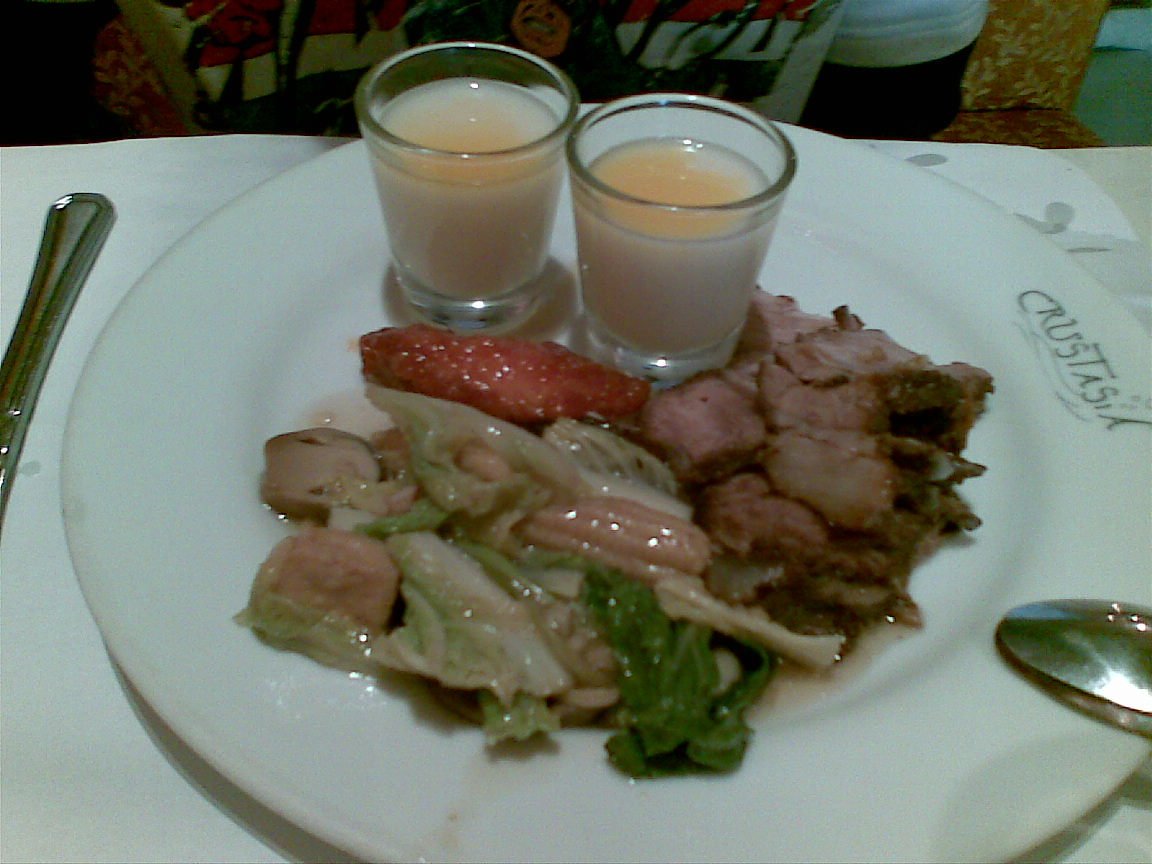 Just so I wouldn't feel like I wasted money on this, I got another plate. This time, I loaded up on the beef, and got some chopsuey so that I don't get tired of the saving grace of the buffet. Again, the chopsuey was so-so, and it didn't really do its job well of ridding the tiring taste of the beef. I also got their desert thingies, which, until now, I have no idea what is. It's probably some jello, but it's a bit on the sour side to call it good. I was no longer, and still am not, in the mood to find out exactly.
In the end, beloved wasn't happy, and her stomach was even more unhappy than she was. I wasn't either, and my stomach gave way a day later, explaining the lateness of this article. To conclude, it was an awful experience. If you're going to dare try this place, stay clear of the buffet. You have an extremely limited number of choices with little amount of quality, save for the roast beef. You're better off trying out the buffet the restos around it. I won't take anything away from the name, though—maybe it's just this particular branch that fails.