My friends and I celebrated one of our companion's birthday at Persia Grill on SM North EDSA's Sky Garden a couple of nights ago. I guess it's pretty obvious that this place specializes in Persian food, such as kebabs and the likes. What made us decide to go here was a promo involving beer, bongs, and food. And, yes, I did say bong, as in the one you smoke weed in. Except Persia Grill's bong doesn't have weed in it, just the water and the smoke.
Anyway, we ordered for our group the said promo which includes, as I've said, 6 bottles of beer, a bong called Shisha, and Nachos for 499 Php. We also ordered individual meals for ourselves. Weirdly named rice meals dominate the menu, and the rice they use are long grained ones. Because I was quite interested in said rice, I had for myself an order of their Lamb Biryani for 295 Php. My friends ordered kebabs, which is relatively affordable at only 199 Php.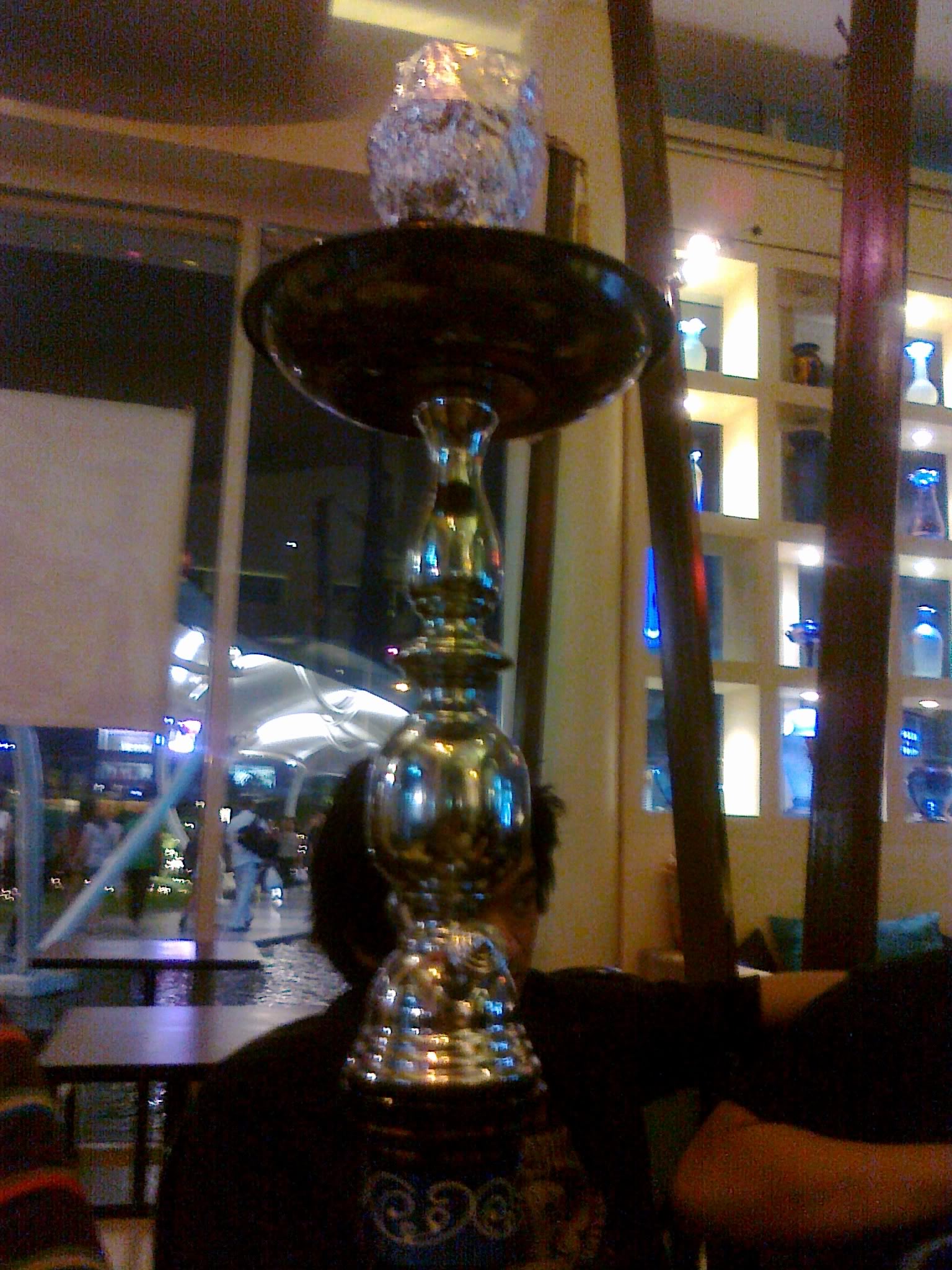 The shisha is a huge bong. I don't smoke, so I don't know what tobacco tastes like, but the smoke from the shisha had a slightly sweet flavor. I coughed during my first inhalation because I have no idea how to use this thing. But the next try onwards were okay.
The nachos were a bit thinner than usual, which is actually good. Other than that, they're just your usual tortilla chips. I guess what makes this deal a good value is the shisha and the bucket of beer.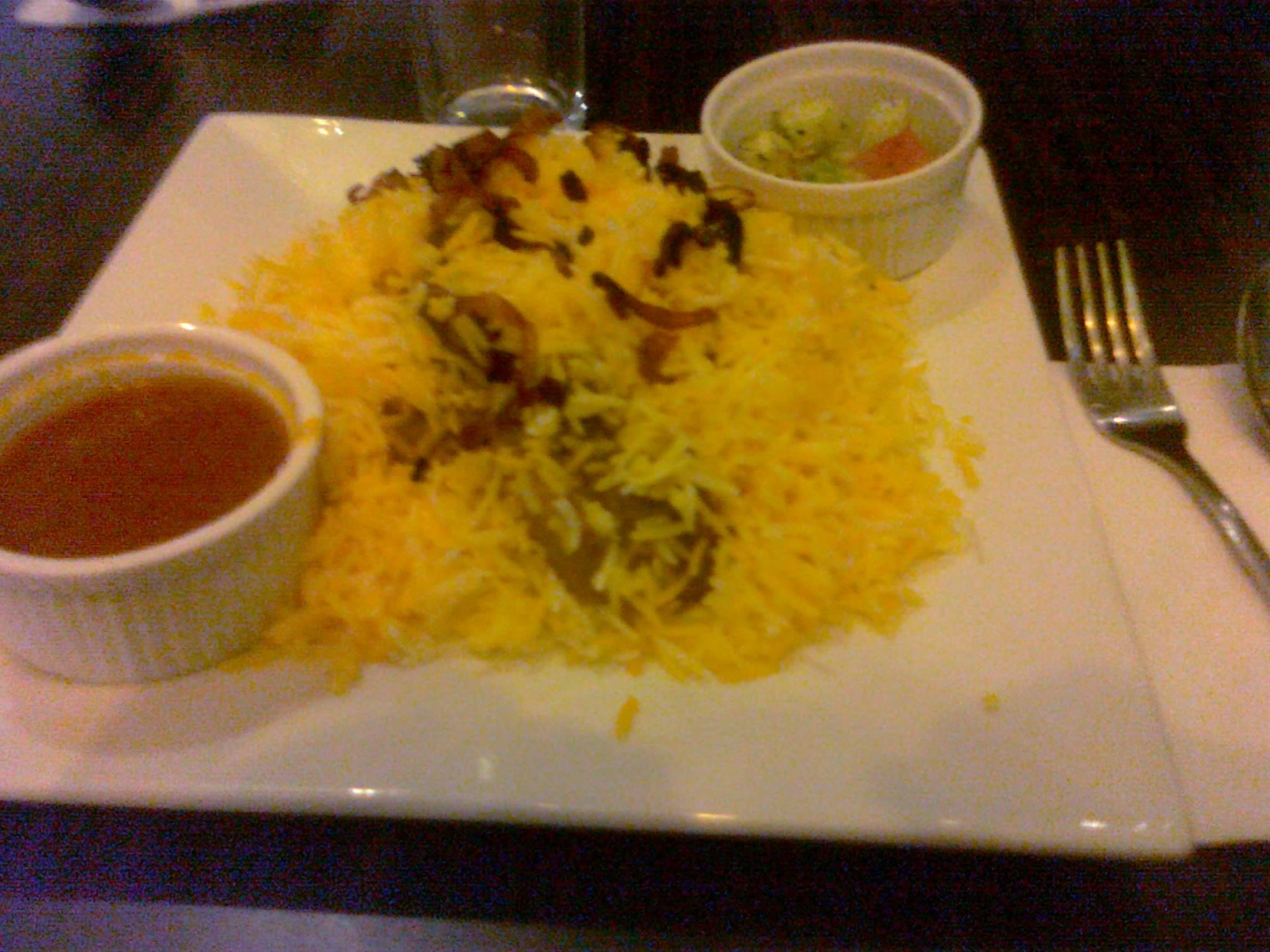 As for my meal, there was a lot of rice—and I mean a lot. The rice really is quite special, using a long-grained rice lacking the stickiness shorter-grained rice has, and instead has separate grains with a firmer but fluffier texture. The lamb is buried underneath this pile of grains, and at first was quite moist and tender, and noticeably spicy. However, the more I dug in, I realize that it has some tougher and drier portions. But, really, the rice is what dominates the plate. I consumed all my meat, and I still had half a cup of rice left.
The downside of Persian food is that they're quite dry compared to other regional cuisine. The upside is that these tend to be very tasty, as commended by my friends regarding their beef kebabs. I guess the premium I paid for the lamb wasn't really worth it. If you're going to try this place out, I recommend the beef, even though I didn't order it. The 200 Php kebab plates, which had less rice but more meat, were pretty much the bang-for-the-buck item in the menu of this place, and I'm sure to get that instead the next time we go here. However, the reason for going here is probably the shisha, which is better shared with plenty of people, so going back would probably wait for quite a while.