Beloved and I had dinner at Sushi Katsu earlier tonight. This might just be one of the few remaining Japanese restaurants we've yet to try. I've heard some positive feedback from a couple of friends, so I'm expecting something. However, Japanese restaurants are usually the same old stuff with some kind of specialty or gimmick. Because it's in the name, I assume that the sushi here is higher than par. We've passed by here a couple of times in the past couple of months, and both those times, the place was closed. Tonight, however, it was open. Although we weren't really feeling like sushi, Beloved in particular wanting curry, we decided to take the opportunity to try it out.
Their menu was a bit more expensive than the competition. Also, there were a lot of stuff in their menu I find exotic to the usual Japanese restaurant menu in the Metro. In particular, they have Salmon Toro (250 Php) or salmon belly sashimi there. They also serve horse meat sashimi, which I don't know if it's legal in this country. We ordered the former because we were craving for raw fish, but didn't the latter because it was pretty expensive. Beloved ordered for herself their Chicken Curry Omurice (280 Php), and I ordered for myself their Hiyashi Tempura Soba (300 Php). For our drinks, beloved had their Iced Tea (70 Php) and I had their Cold Japanese Green Tea (70 Php).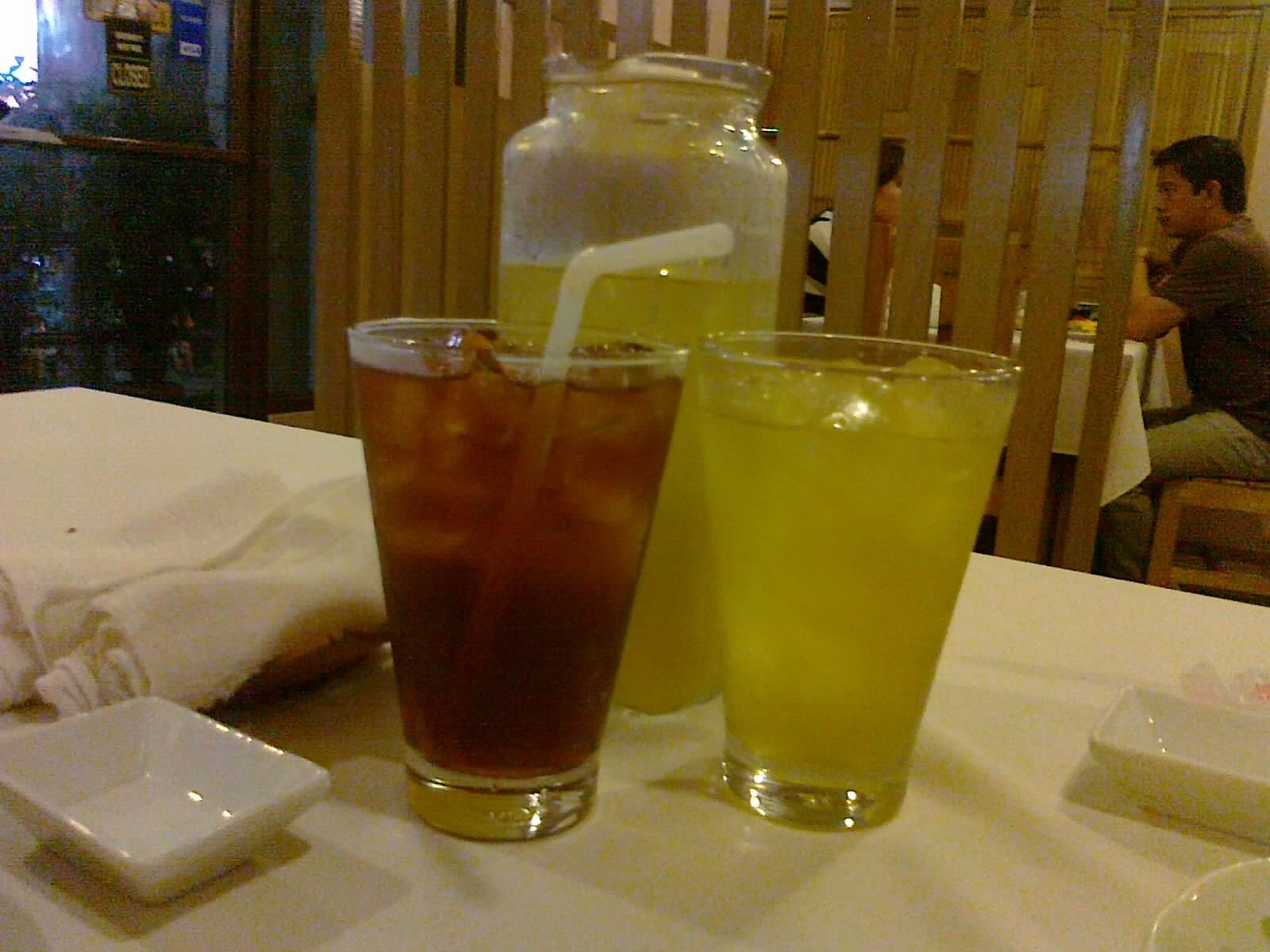 I was surprised that their Japanese Green Tea came in a jug. It's definitely the drink to order when you're here, but maybe the hot incarnation. It was basically water with a sudden kick of bitter green tea. Beloved's drink was also not your usual instant sweetened one—in fact, it was a bit sour.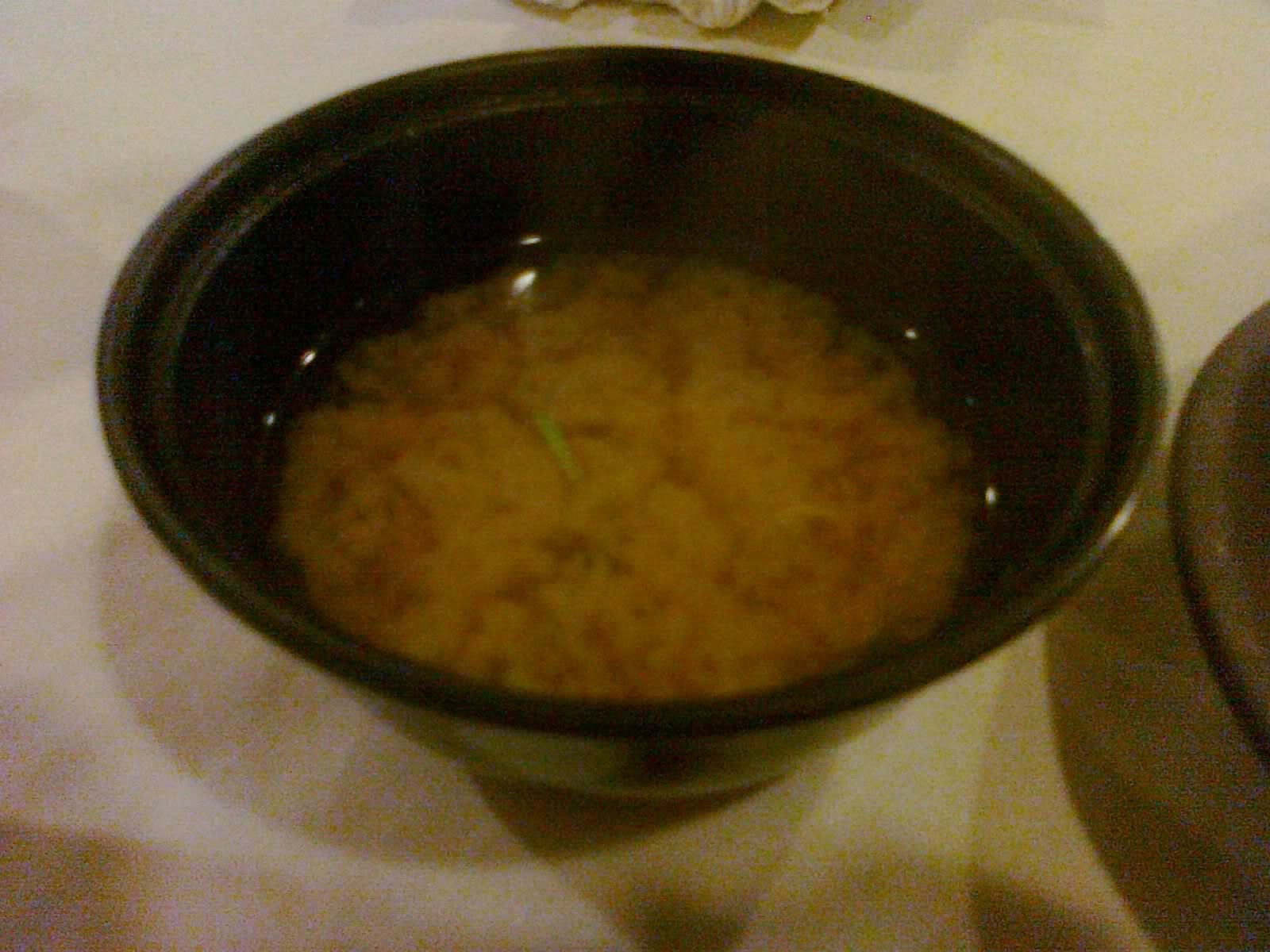 In addition to our drinks, I guess everyone receives complementary Miso Soup. It was quite hot and had that soothingly salty taste, perhaps more soothing than the usual miso soup from your usual Japanese restaurant.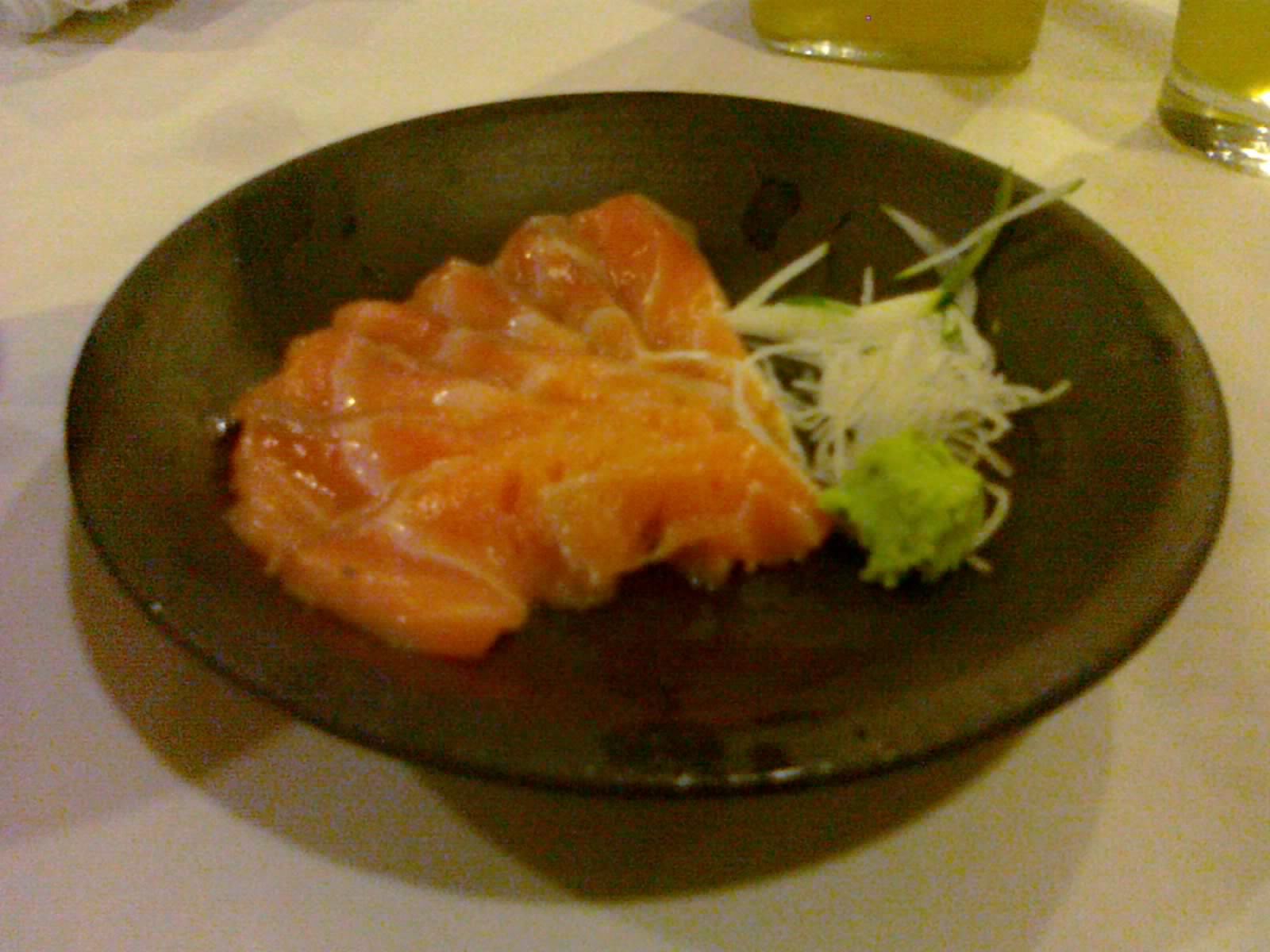 I was a bit disappointed by the small amount of Salmon Toro the plate they gave us had. It was six thin slices of the aforementioned raw fish part. The good thing is that it delivers taste-wise—much richer and fattier than the usual raw salmon slices that it almost melts in your mouth.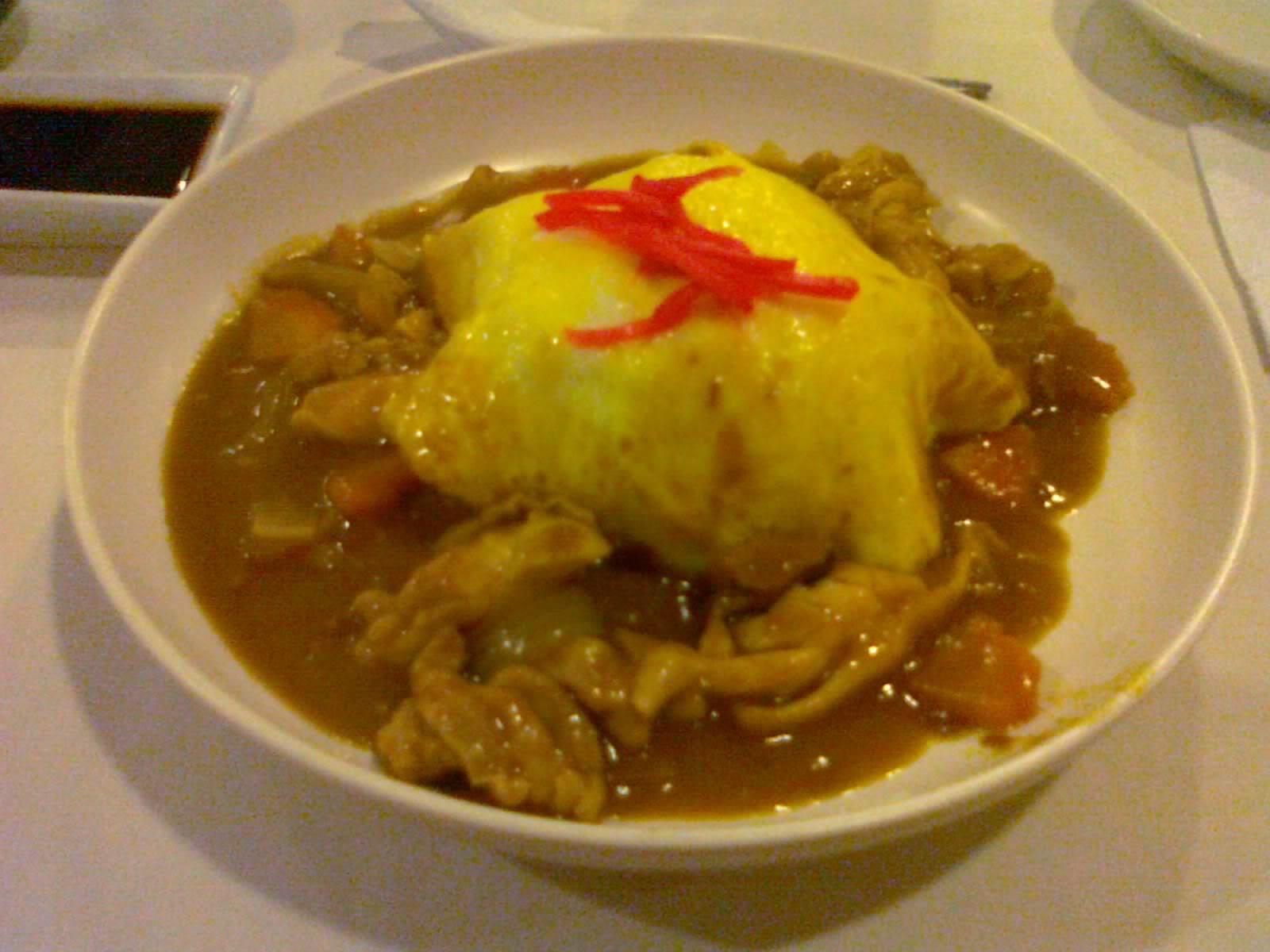 Beloved's Chicken Curry Rice arrived after a while. She immediately removed the red stuff on top after I said it was red pickled ginger. After that, she enjoyed her plate, noticing the curry was mostly mild but had some spots which were spicy. However, there was still that curry taste everywhere. I guess the amount of meat and sauce was pretty generous and was quite tasty compared to the competition. The fact that their rice is topped with an omelette is a welcome plus.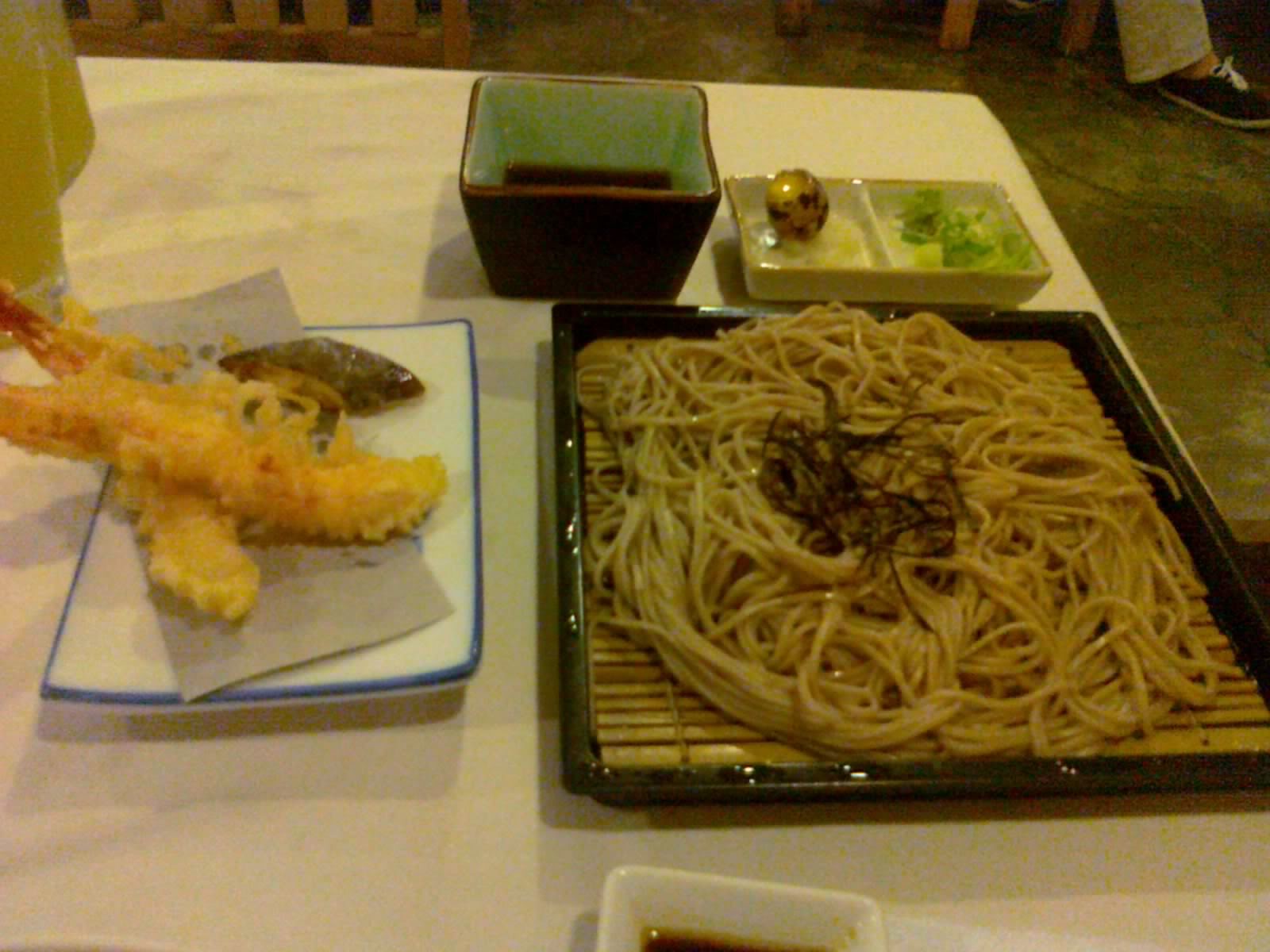 My Ebi Hiyashi Soba arrived last. The tempura was separated from the noodles, which isn't really the greatest I've eaten. I also found it funny that there's a small, lonely slice of eggplant beside it. I guess the amount of noodles isn't also the greatest that I've had. The sauce was the usual mild soothing one, making the earthy noodles the star of this meal.
Okay, I guess we didn't really experience Sushi Katsu the way it was meant to be experienced. We were coincidentally seated at a place where we can read all those framed newspaper articles of praise to the restaurant, boasting the authentic Japanese flavors. Sadly, I found these flavors a bit under par to my expectations. We ordered our usual favorites, which, aside from the delicious but sadly meager salmon belly sashimi, didn't really provide much a difference from our usual experiences aside from a higher bill. Maybe we should have ordered their sushi, as it is in their name; or maybe tried their more expensive but exotic items in their menu, such as their horse meat sashimi or kobe beef. Okay, maybe those were a bit too out of reach for us, but we did notice some of their items having "SK" preceding them, such as their SK hot pot or SK somen or SK omurice. Maybe those are the bang-for-the-buck items in their menu, as I've also noticed they were considerably cheaper than the ones we ordered. Maybe the other items of Sushi Katsu's menu is like my green tea—generous servings meant to be shared. I guess I won't know; but, for now, I'll give it a single thumbs up. Note that this is a generous rating, though.