I love to drink (but not the alcoholic kind!). I love going to milk tea places, coffee shops and cafes so its no wonder that when I discovered a new cafe at Banawe: Caffe Dolce, I asked my friends to meet up there after work. One thing unique about this one is that this is a vegetarian cafe.
I was the first one to arrive since it only took a few minutes to go to Banawe from work. I found out that its located on the second floor of Hong Kong Cafe (which sadly closed down). When I got to the second floor I was very impressed with the interior design of Caffe Dolce. Ghost chairs paired with white table tops for the dining area, red velvet accent chairs for lounge, and wicker furniture for the verandah part decorated with floral arrangements, chandeliers, a floral accent wall, and a water feature. Very shabby chic-x-modern style. But I didn't just went here to praise the interior, so I ordered their Iced Caffe Mocha (135php) and Steak Panini with Salad (199php) since I would be expecting Hannah in an hour or so.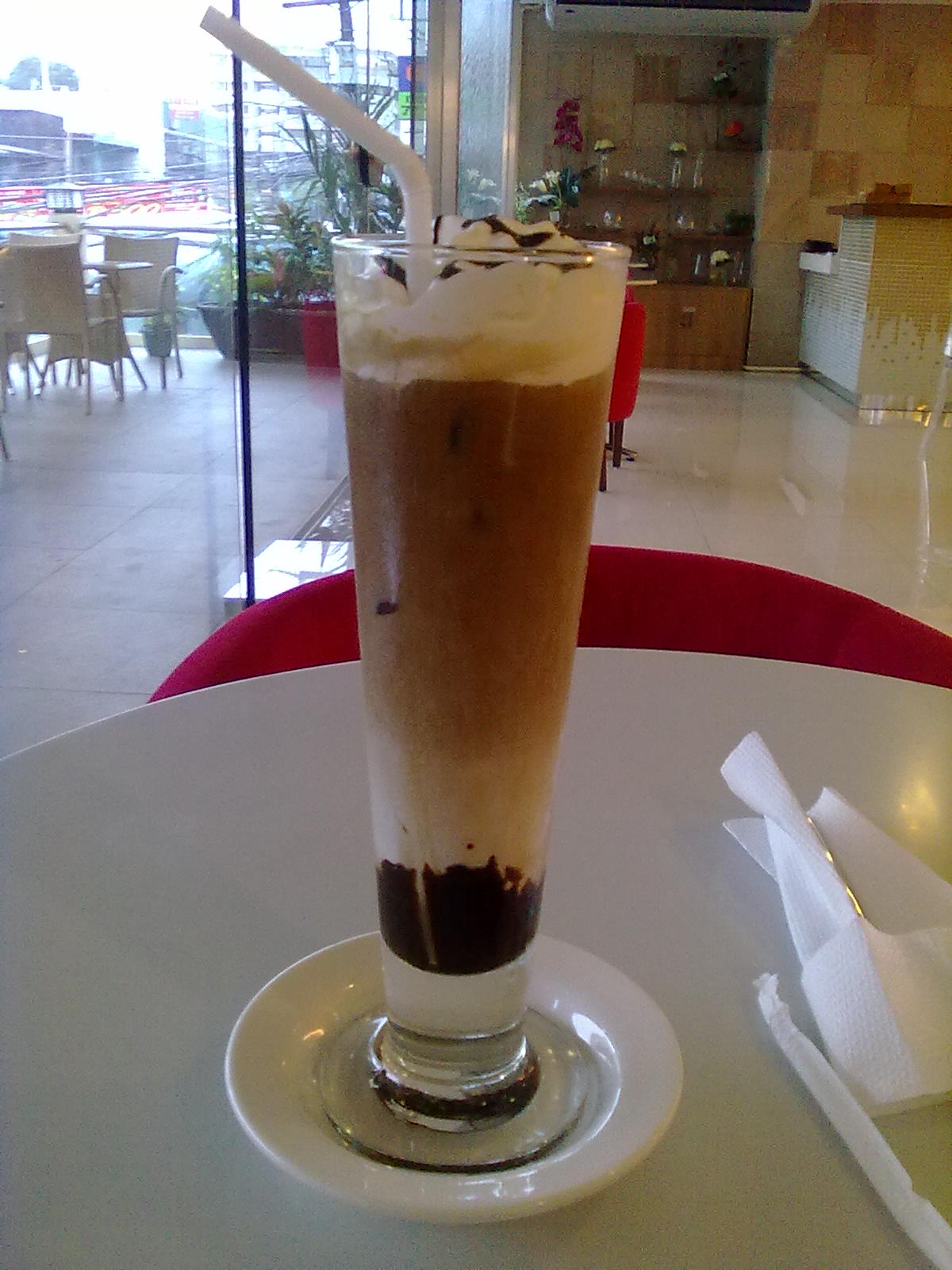 The Iced Cafe Mocha was served in a tall glass. It tasted like mocha, sure, but I've had better. It feels like its not really 'mixed' for me. Still needs improvement! But hey, they're still in soft opening and are open for suggestions ! :)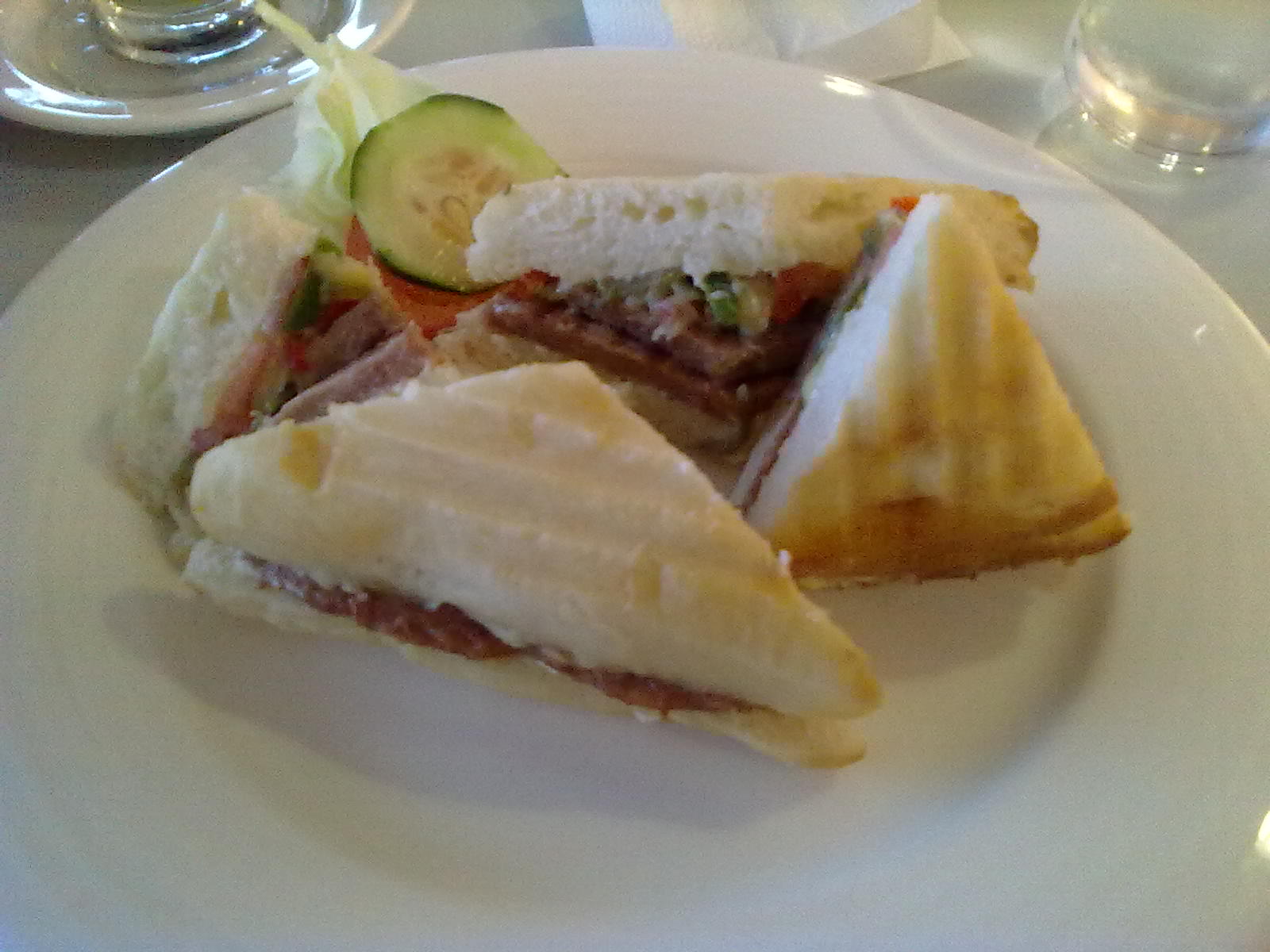 The Steak Panini with Salad was served hot and was tasty, very tasty. The veggies were fresh and crunchy while the "steak" tasted like meat even though its made of gluten. The only complaint here is that the 'salad' has only 1 piece of lettuce, tomato, and cucumber.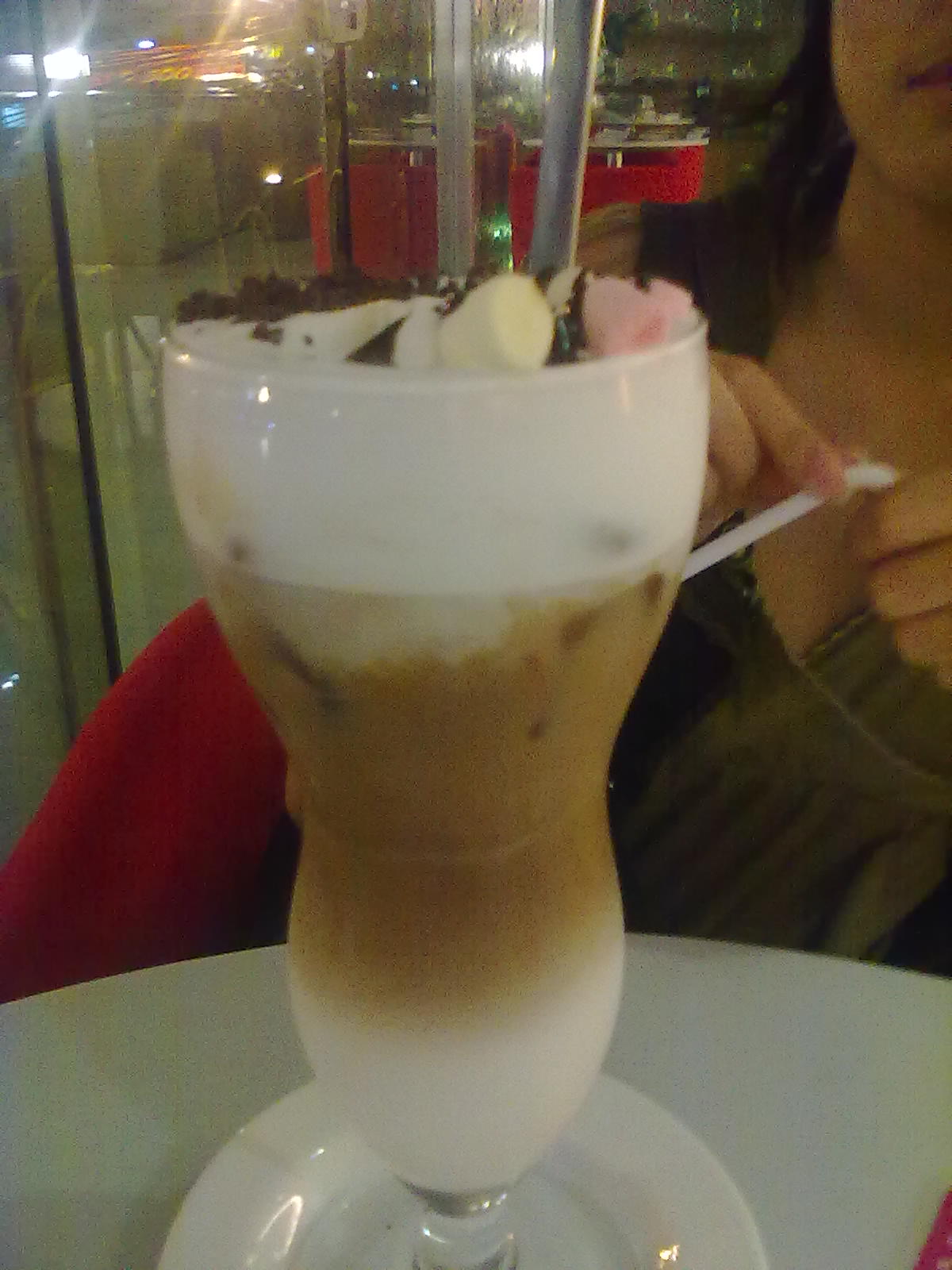 An hour and a half later, Hannah arrived. She ordered an Iced Marshmallow Caffe latte (155php) and a Carbonara (209php). I also ordered a Hot Caffe Mocha (125php) because of the wait. The Hot version of Caffe Mocha was better than the iced counterpart. I forgot to ask Hannah how her drink tasted like, but I'll just assume that it tasted good since she wanted to go back here next week. As for the Carbonara? It had "chicken", which really tasted like chicken. The pasta itself was okay, I guess. The sauce was really good, it was really creamy with a hint of herb.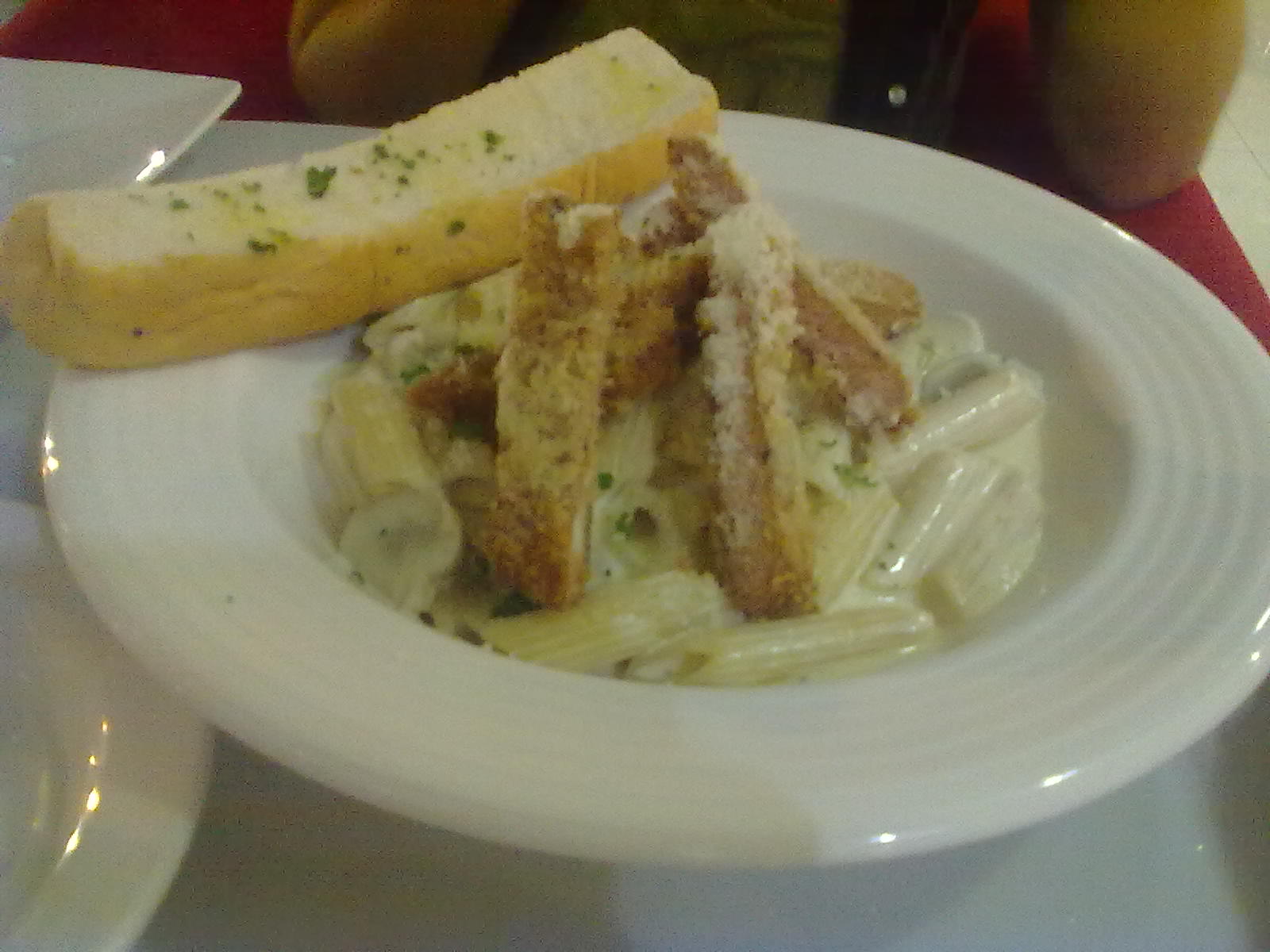 So was it worth it? That depends. The food and service were really good but the coffee needs improvement. The value for money is okay, since the food is healthy and tasty. The reason that we're going back here is: the interior design of the cafe. It's really relaxing to stay here for hours, plus there are enough seats for groups. They're still in soft opening plus they have a 10% discount now until September. I hope they could improve so this will be the perfect hangout spot after work. Still, we're going next week to try out more coffee and their dessert!