Beloved and I finally got the chance to eat at Pino a couple of nights ago. I say finally because this place is pretty close from home, once located at Maginhawa, then they moved to a street nearby, and we've been wanting to try the place out for years. This somewhat Filipino cuisine place apparently also owns BRGR: The Burger Project, so we really were expecting much from it. We've also heard praises of their bagnet, so I was making sure to order that.
True enough, the place was packed. Luckily, they had tables outside to accommodate us. They provided us with menus both from their main restaurant and their vegetarian restaurant, Pipino. The menu was filled with Filipino delicacies, some with a sort of Asian twist. As planned, we ordered their Kare Kareng Bagnet (245 Php), which is basically twice deep-fried pork belly in peanut sauce, usually prepared using oxtail or beef. Beloved ordered for herself their Kalderetang Lengua (195 Php), which is basically beef tongue in a tomato-liver sauce, usually prepared using goat meat. We also ordered their Wasabi Onion Rings (145 Php) from their main menu and, finally, their Mushroom Salpicao (80 Php) from their vegetarian menu.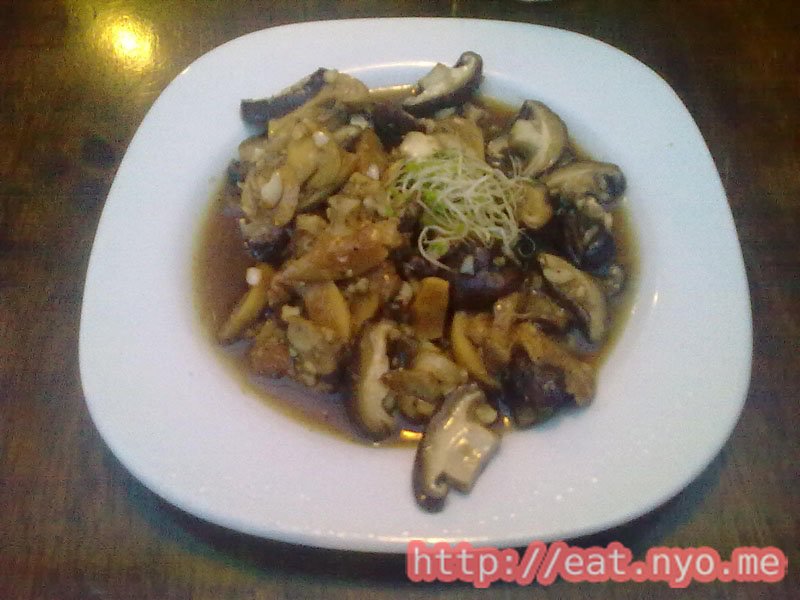 Our Mushroom Salpicao arrived shortly. This dish had assorted mushrooms in a garlicky reduced wine sauce. Indeed, the sauce is reminiscent of beef salpicao, However, the mushrooms gave it the, well, mushroom-y taste and texture that both beloved and I enjoy. It was a very satisfying way to start our meal.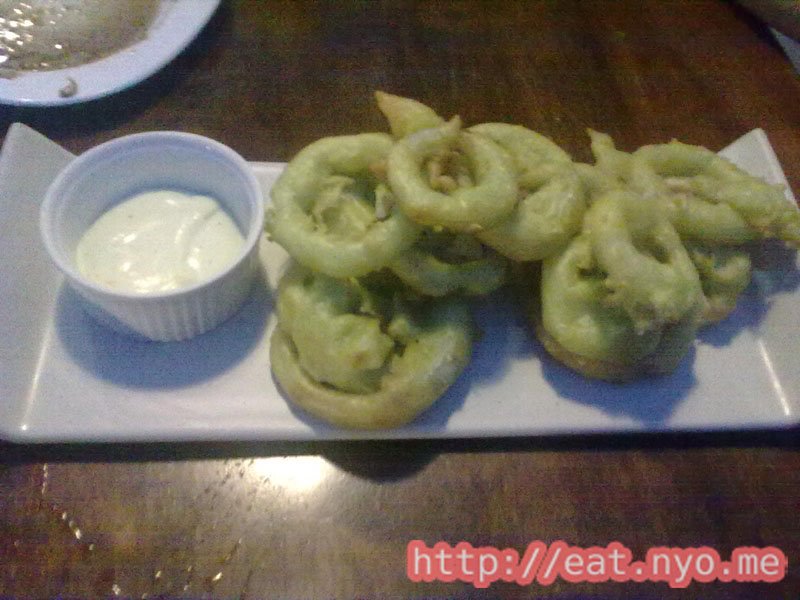 And to follow it up, we were very pleased by the size of their Wasabi Onion Rings. The size reminds us of the onion rings of BRGR: The Burger Project, perhaps confirming that the two places are related. What's different is, instead of a crunchy batter a-la Burger King, the rings were cooked tempura-style. Also, the batter itself had that wasabi taste—and I'm not talking about the hot explosion that bursts out your nose, no. I'm talking about the mild zing wasabi has. This would've been perfect, but I found it a bit too oily. Perhaps they should've served it over paper towels.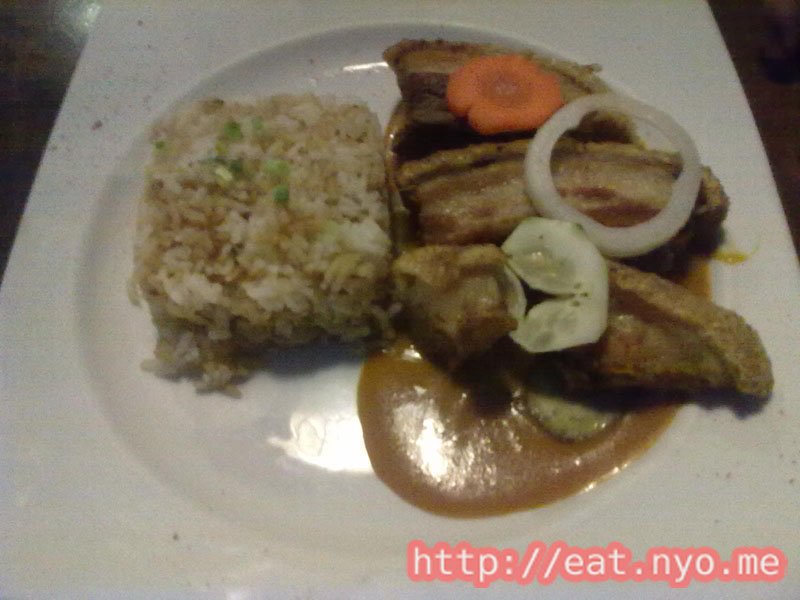 But those were just our starters. I underestimated their Kare Kareng Bagnet. There were three huge chunks of the deep-fried pork swimming over the peanut sauce. Crunchy indeed, and the sauce makes it a mild palate cleanser. However, for three huge pork slabs, plus the fact that the onion rings were pretty greasy as well, it wasn't enough. I got tired after the second slab. Still, it was good, just too much. Perhaps they should subtract one slab and make the price lower, then it would be perfect. Oh, and the rice they served with it was tinapa rice or smoked fish rice, giving it a salty taste, perhaps to help with the fat.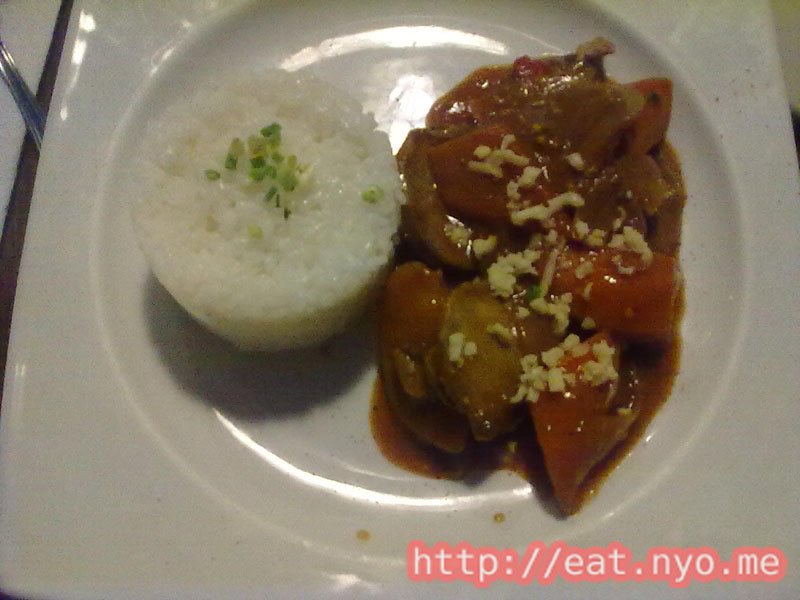 Finally, Beloved was very happy with her Kalderetang Lengua. Similar to mine, the amount of tongue in this plate was very generous. And, as expected, they had the soft texture that Beloved loves. Indeed, this was basically kaldereta, a simple beef stew, but the use of tongue made it better than usual.
While there were some complaints, these weren't at all directed to the quality of food. Instead, these were directed in the quantity, and on reverse. I personally would've preferred a slightly smaller portions for the bagnet, considering they lower the price. As it stands, the prices were on par, and I'll just say that the bagnet is good for two. And other than the greasiness of the onion rings, the stay was excellent. I can understand why this place is full and why they get so many recommendations. Now that I've tried it, Pino gets another from me.