Beloved and I had afterbrunch at Crazy Katsu some days ago. This one's a bit overdue, being one of the few restaurants accessible to us located in Maginhawa. Unless you're not familiar with Japanese food, you would probably know by now that this place specializes in the Japanese "katsu" style of cooking. I'm actually quite familiar with the menu, despite not having the chance to eat here before. They basically have all sorts of katsu dishes plus some other Japanese favorites that go well with said dish.Our orders comprised of** Chicken Katsu Curry** (190 Php) for Beloved, Katsudon (150 Php) for me, a couple of orders of their Miso Soup (30 Php), and an order of their Gyoza (120 Php).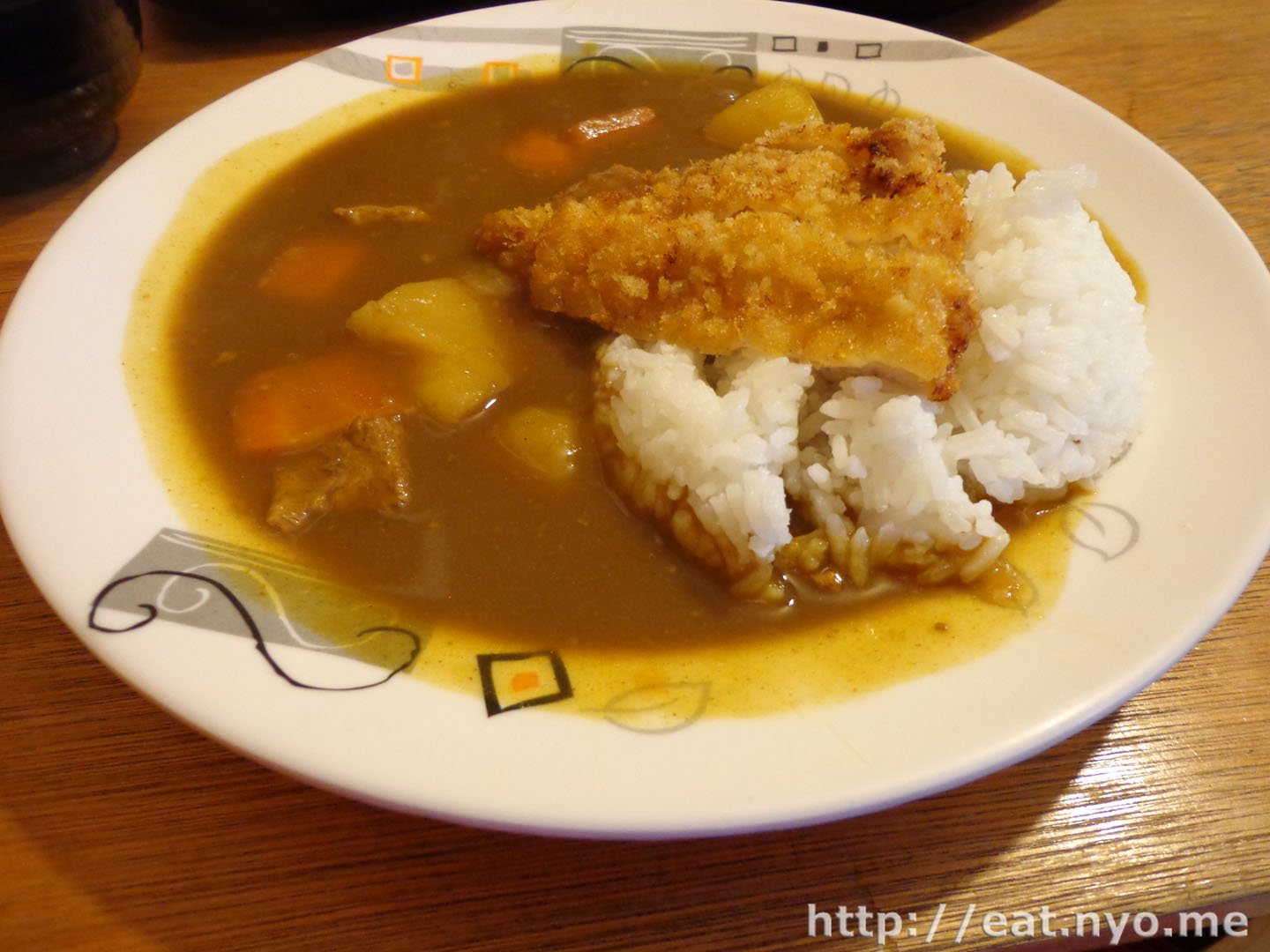 Although our soup orders arrived first, I'll begin with our main dishes. Above is Beloved's Chicken Katsu Curry. This was basically an order of chicken katsu, or Japanese-style breaded chicken chop, on rice swimming in curry sauce. I must admit that I was surprised with the amount of curry sauce it had. Beloved was also happy about that fact. Taste-wise, it was one of the milder Japanese curries we've tried, but overall it was okay.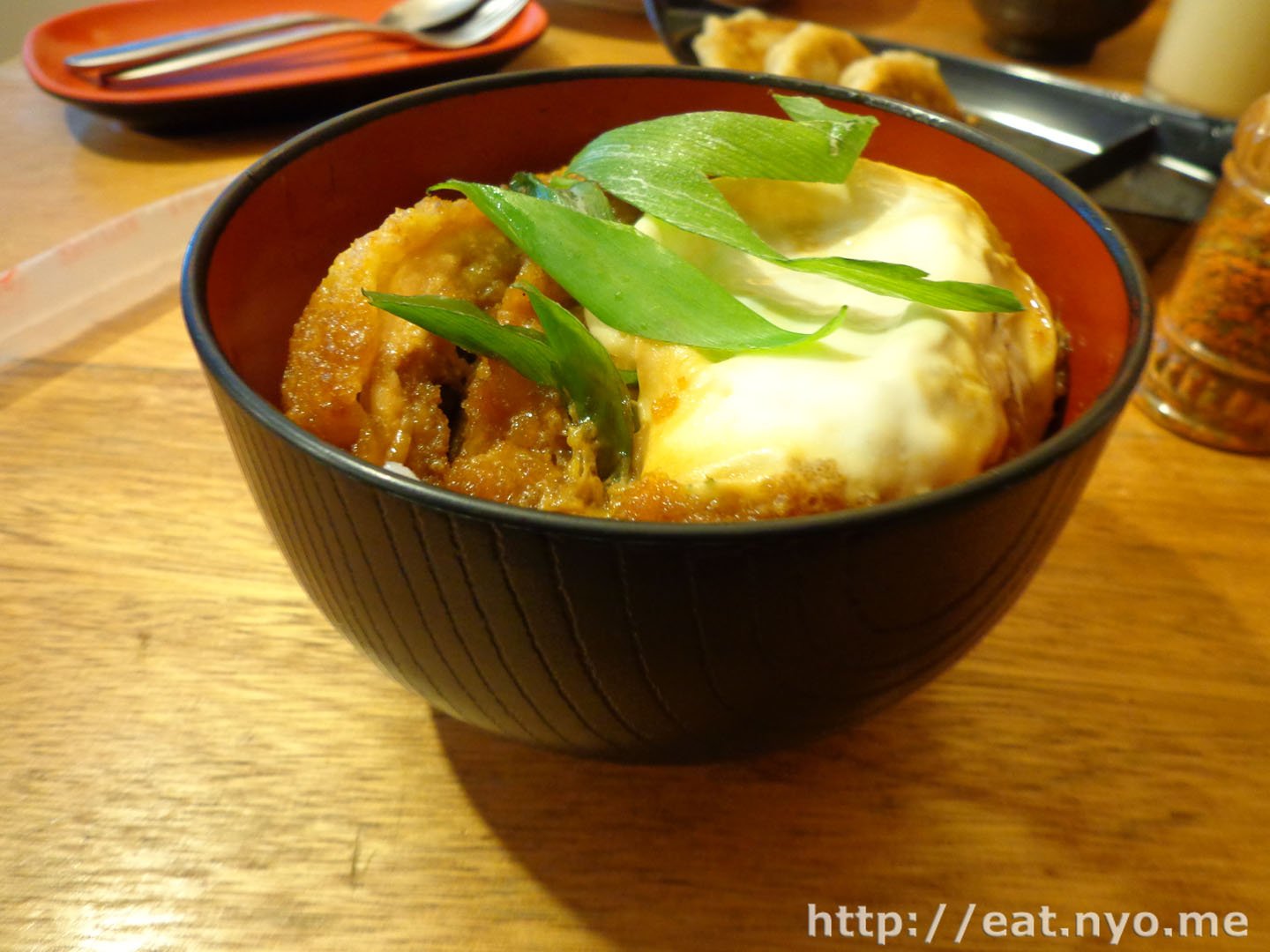 Same remarks to their Katsudon. This one's a tonkatsu, or Japanese-style breaded porkchop, topped with egg, over rice. Well, it's certainly good, a lot of meat in this bowl, and a bit larger than the sub-100Php offerings I'm used to. It's not exceptional, though. I can tell that the rice they used were local rice instead of imported, short-grained Japanese since they don't really stick to my chopsticks, making it a slight of a chore.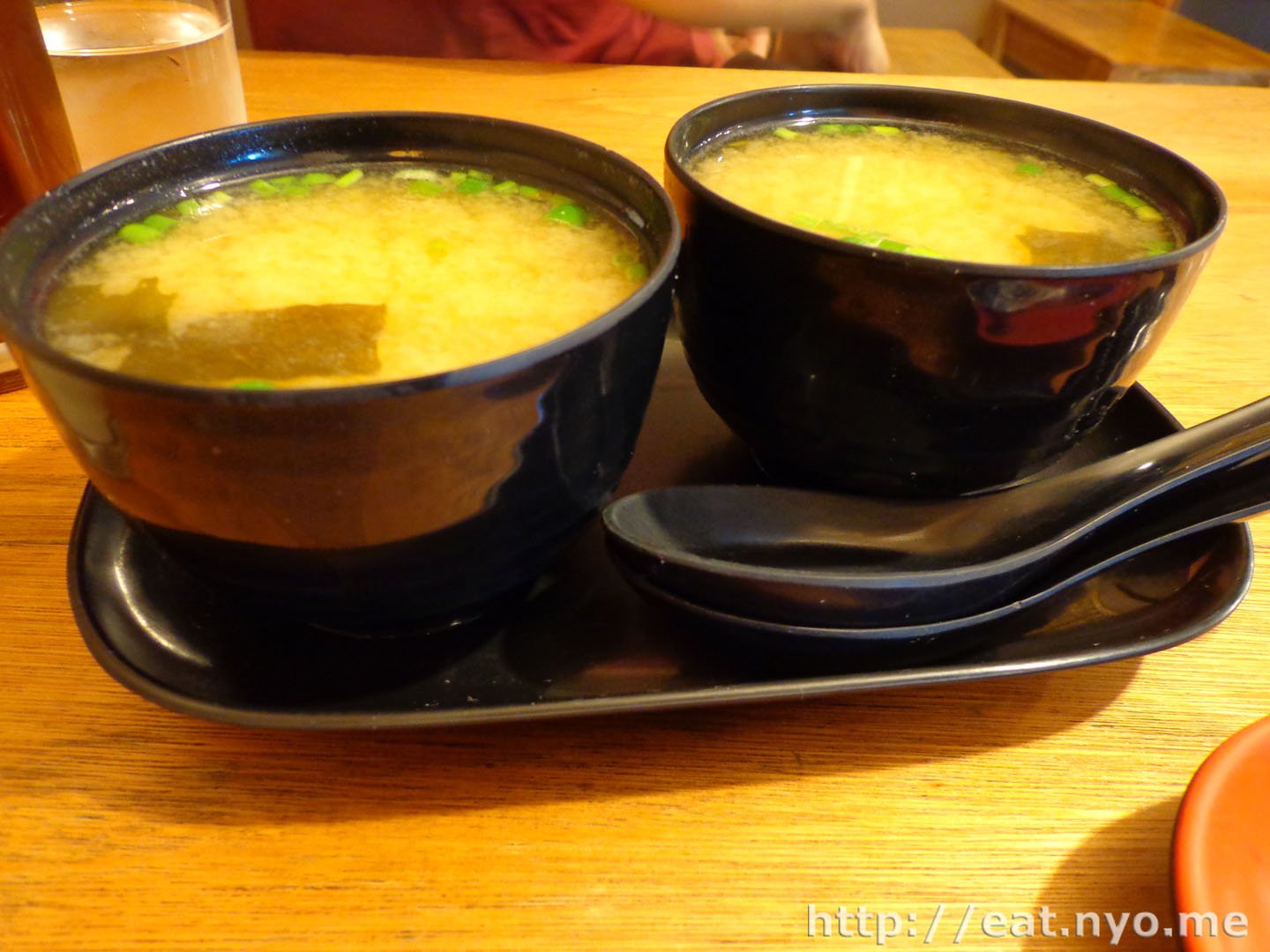 Next, our side orders. First, our Miso Soup. Unlike our main courses, for the price, they were served in a much larger bowl than I'm used to, making it seem like a tremendous value. Downside, and a big one for me, is that it did not contain tofu: something I look forward in my miso soup. Sure, it had plenty of spring onions and seaweed, but without the tofu, it just felt incomplete. I guess the best part about this order is that they served us soup spoons with it, which made the rice that came with our main dishes easier to consume over chopsticks.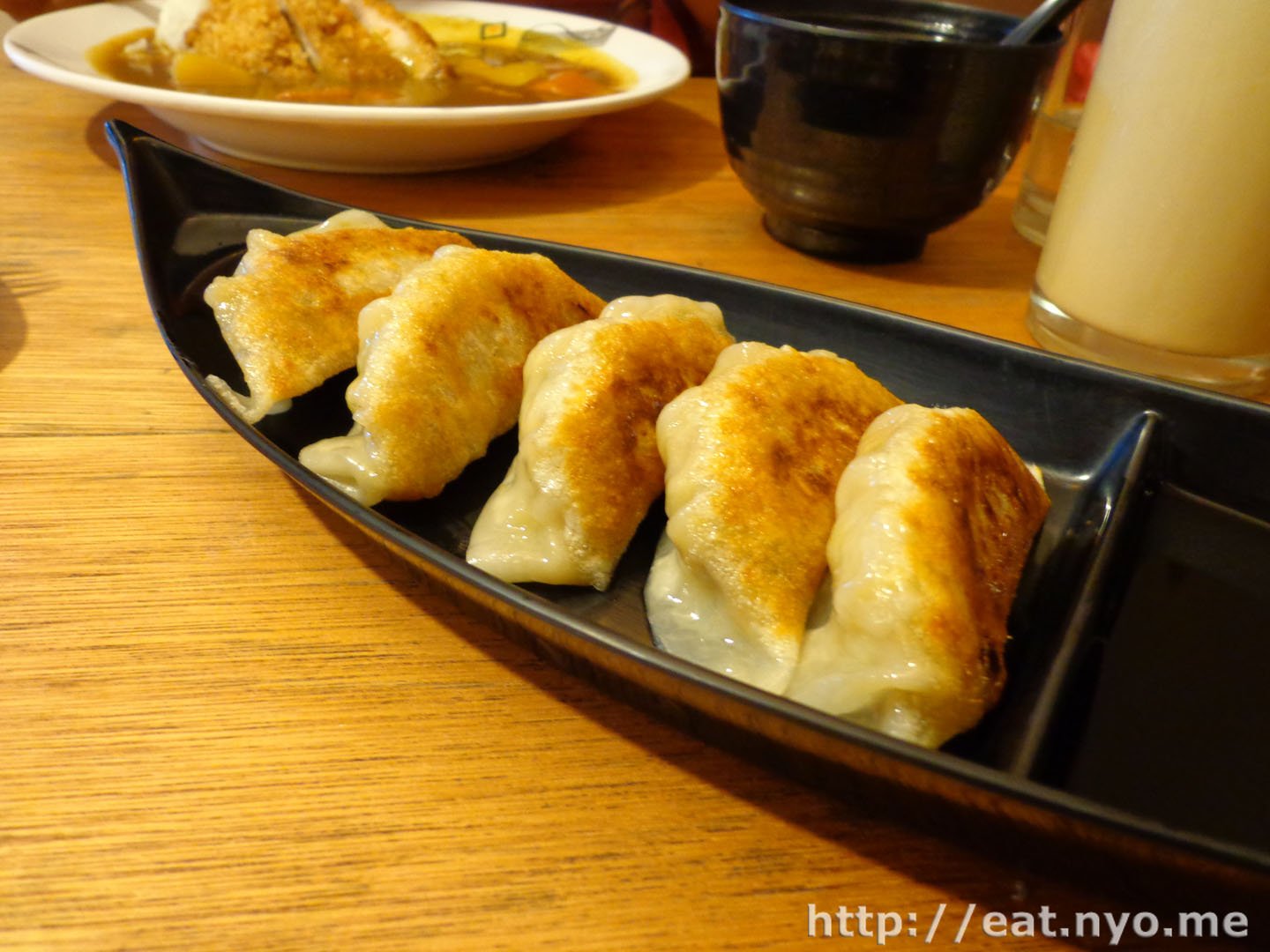 The best order was probably this one: their Gyoza. Although there were only five pieces, they were quite large. And they were among the best-tasting gyoza I've tried. It had a fresh-tasting veggie and meat filling, though the veggie part was the dominating taste and texture, making it a wonderful and perhaps the only memorable dish that we had.
Overall, the last sentence of my previous paragraph summarizes our experience at Crazy Katsu. It was all good. However, aside from the gyoza, none of the dishes were really that memorable. I'm also a bit in doubt with the prices. Although pretty affordable for me, the primary demographic in the area might not agree, since at the prices they put their katsu, which can only fully serve one, most of their competition here could already serve two at the range. Still, none of the food was bad, but perhaps I expected something more memorable. Though our visit was certainly worth it, I wonder if I would ever crave for the dishes of Crazy Katsu. Perhaps not.