Beloved and I had dinner at Taisho. This small ramen place took over a somewhat unlucky tenancy on SM North EDSA's Sky Garden, having at least two previous tenants before it. Still, it looked like a relatively cheaper ramen place and seemed to be always full. We were lucky to be accommodated immediately when we went.
Aside from the relatively cheaper price (still a bit expensive for the average eater), the place boasts their tonkotsu or pork-based soup, and most of their ramen offerings uses this as their base. They also have donburi or rice-topping offerings, but, since they were flaunting their ramen, we ignored them. With little choice aside from the toppings, Beloved ordered their specialty, the Hakata Tonkotsu Ramen (235 Php) and I ordered their Chasyu Tonkotsu Ramen (295 Php). We also ordered their Gyoza (155 Php) as a side.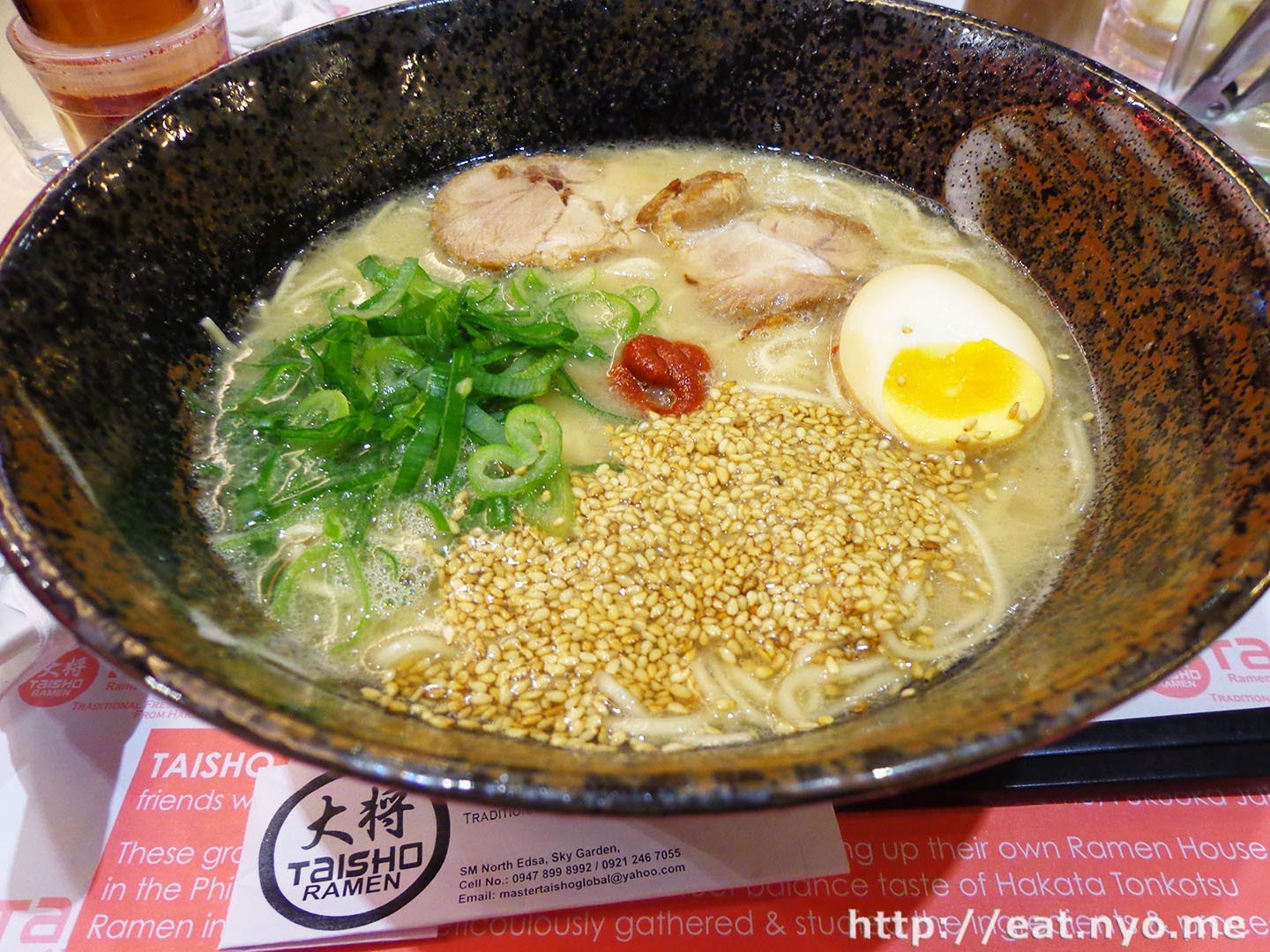 Our orders arrived pretty quick, less than 10 minutes, I believe. Beloved's Hakata Tonkotsu Ramen had a lot of sesame seeds and spring onions floating on an almost opaque brown broth. Aside from the obvious noodles, it has pork and soft-boiled soy egg.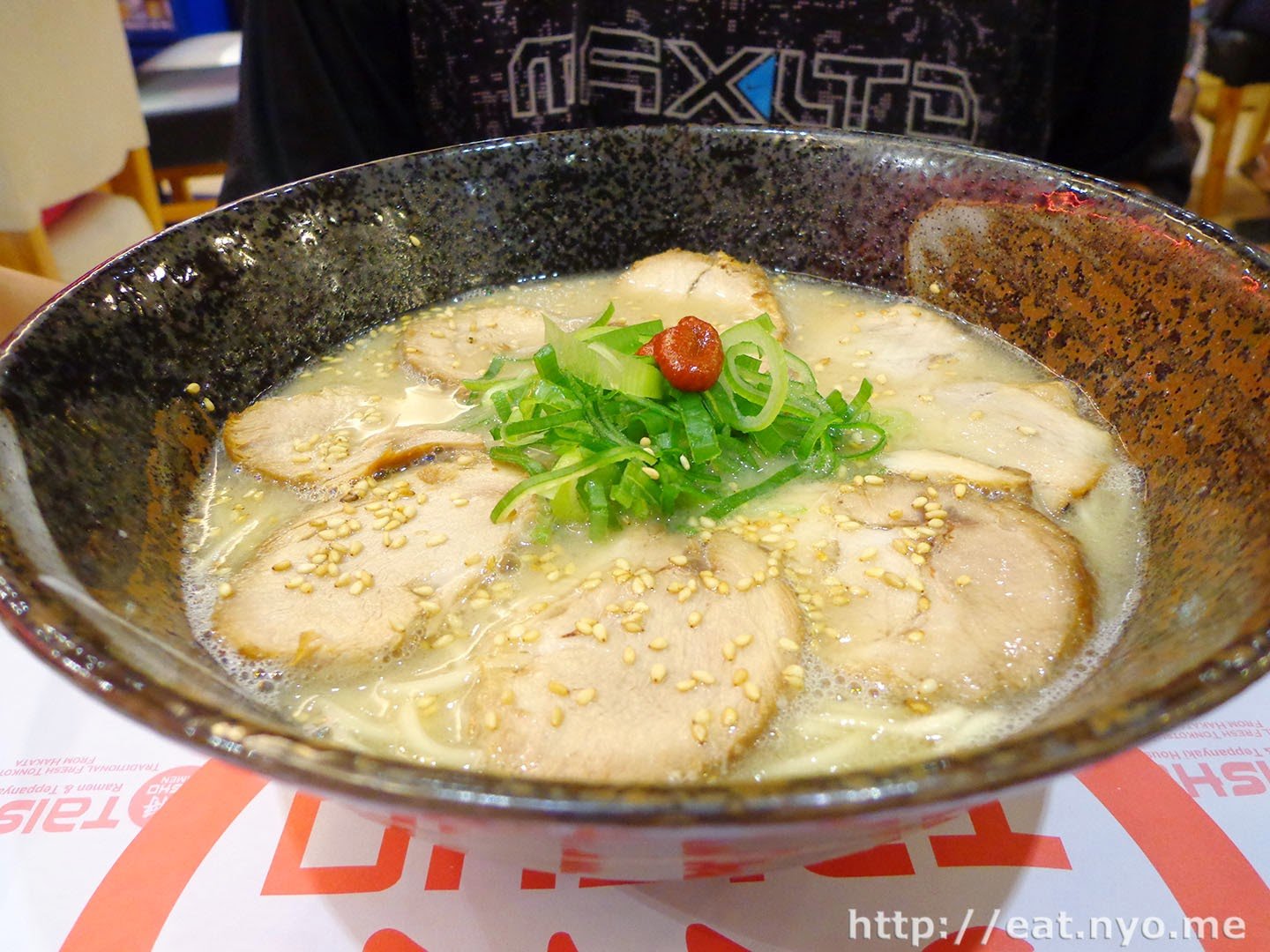 My Chasyu Tonkotsu Ramen is basically similar, just add more pork, mine was chasyu or barbecued pork, and subtract the egg.
How were they? Well, they were definitely… different. The soup had a strong taste of egg and had no aroma at all. Although the noodles were nice and firm, the pork was a different story. Both my chasyu and the pork on Beloved's bowl was a bit bland and not as tender as the better ones we've had.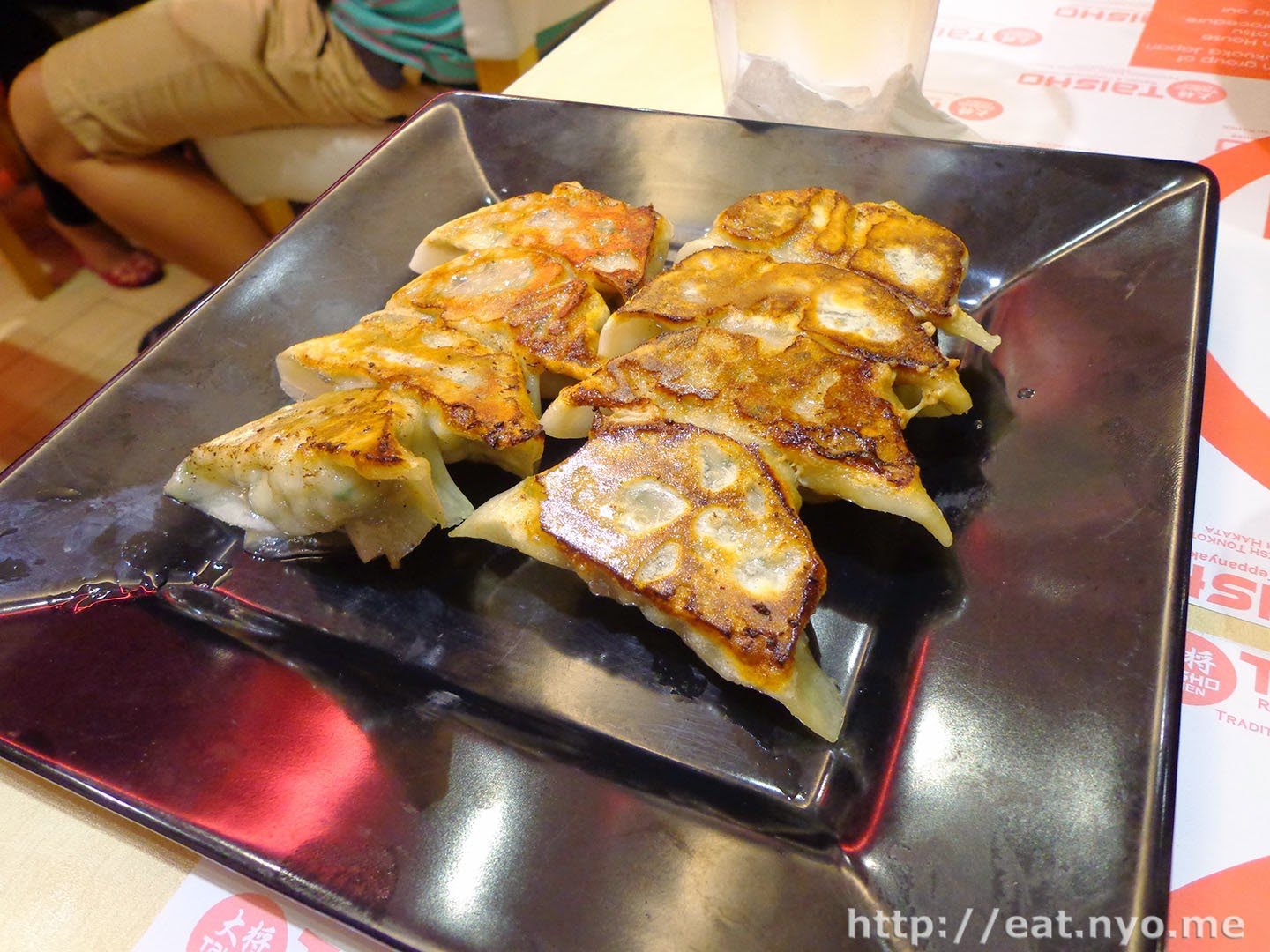 If it weren't for their Gyoza, I would've given this place a failing grade. This had a lot of crunch and very nice, refreshing veggie goodness in it. The charred side made a very nice contrast in texture. Too bad it's the most memorable dish of the night.
We probably won't go back here again as there's really nothing special about this place. Aside from the quick service and relatively lower price for their ramen, there is little to commend and recommend this for. Time will tell if the curse of this particular tenancy will last long, but I guess for those who need a quick fix and can't decide between Trinoma or SM North EDSA, Taisho is a good middle ground.