We didn't have any additional iterinary planned for our Subic trip, so while in the hotel, we researched for nearby places we can have dinner at. One place, just a few steps away from the hotel we stayed in the bay area, featured mixed reviews. Risking it, and since we wanted seafood, we went to Seafood by the Bay.
The place had a dampa-style way of ordering, where you pick your seafood and they will cook to your liking, as well as a sit-down menu. They claim that their seafood is freshly caught, and judging by looks and smell, the claim seemed trustworthy enough. The seafood featured different kinds of fish, shellfish, and crustaceans—the typical seafood you'll find in a Filipino wet market.
We chose a relatively large lapu lapu, clocking in at two-and-a-half kilos and we asked it to be steamed. Our Steamed Lapu Lapu in Oyster Sauce was priced at 663 Php. We also got some oysters that we asked to be served kilawin-style—Oyster Kilawin at 255 Php. From their sit-down menu, we got their Salt and Pepper Calamari (220 Php), Lohan Chai (210 Php), and Yang Chow Fried Rice, medium sized (285 Php) which was good for 3-4 people.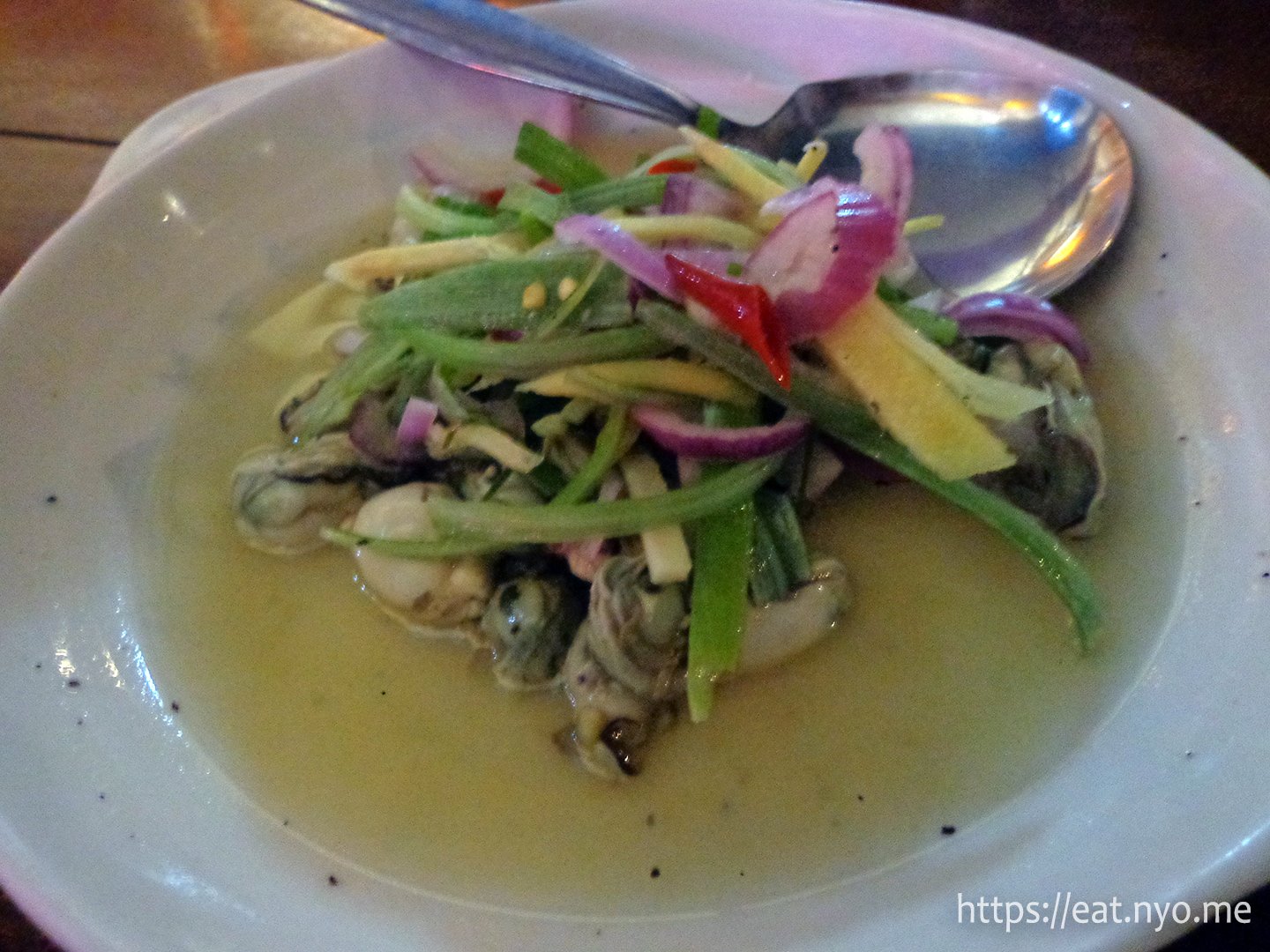 The Oyster Kilawin had the shells of the oysters we chose removed. The dish, garnished heavily with onions, ginger, chillies, and other greens, was quite vinegary and it was the prominent taste of the dish, as expected. If you've eaten kilawin before, that's what you're getting, except the meat is oyster meat, which I would've preferred raw. Maybe this was a better choice given we were not 100% sure of the freshness.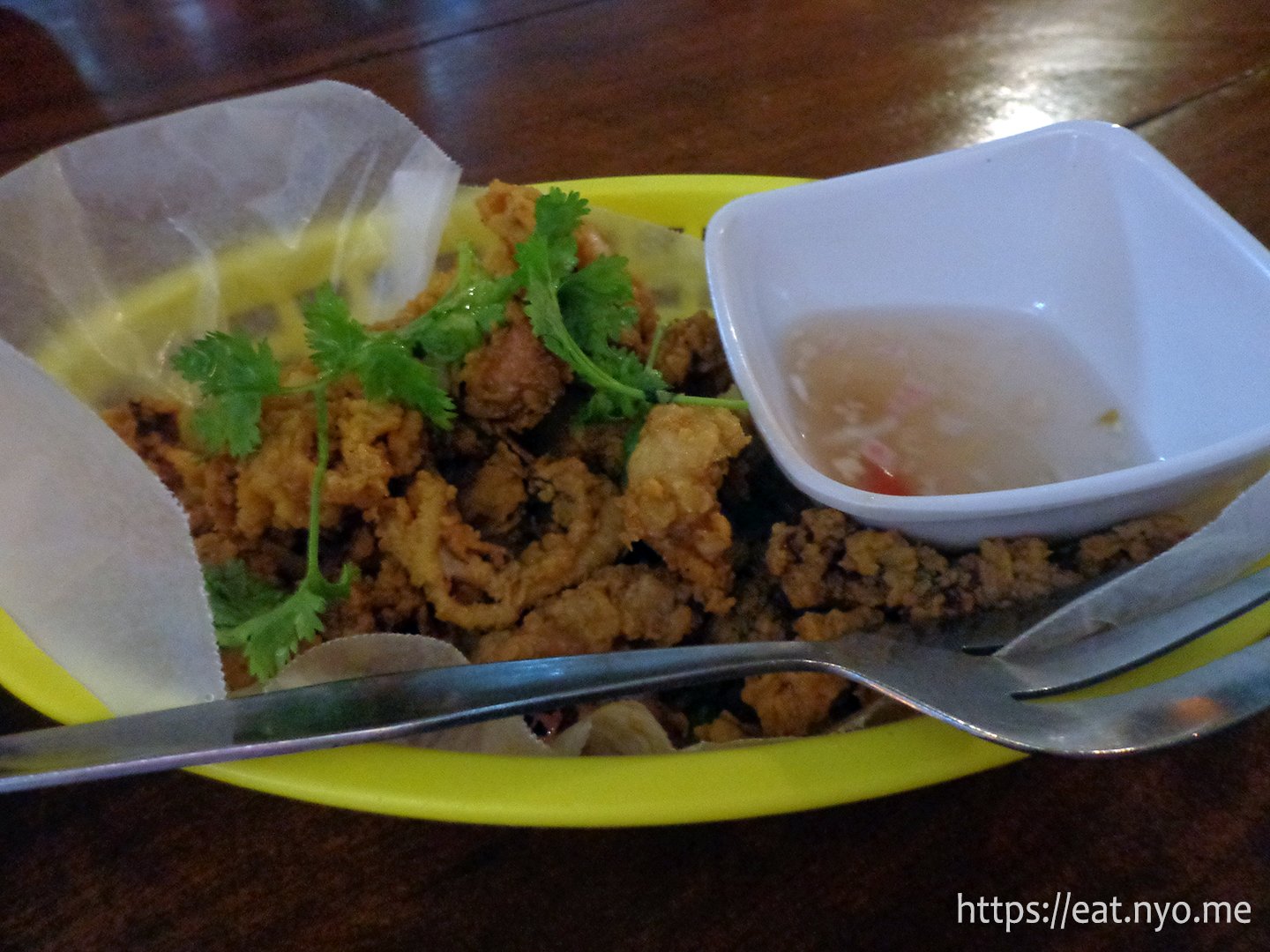 The Salt and Pepper Calamari was served with vinegar as well. The squid was quite good, not rubbery and chewy and done quite right. The batter provided a nice crunch and it was seasoned just right—not overly salty or peppery. Definitely no complaints here.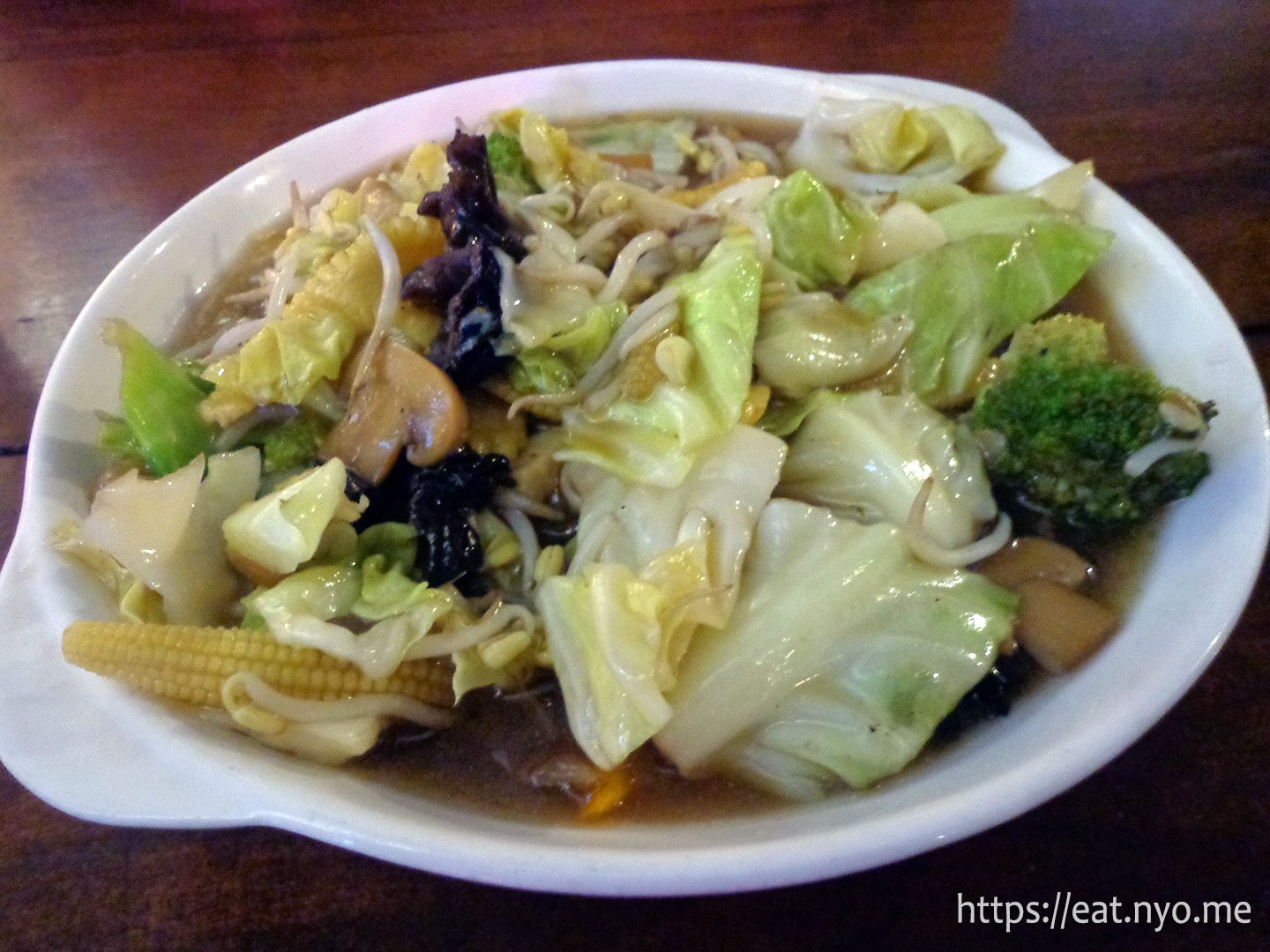 This was my first time trying Lohan Chai, but I found little differences between this and chop suey taste-wise. The main difference is the ingredients—this dish had broccoli, baby corn, mushrooms, and bamboo shoots on oyster sauce. The sauce wasn't too flavorful, so this was definitely a nice side with our other food.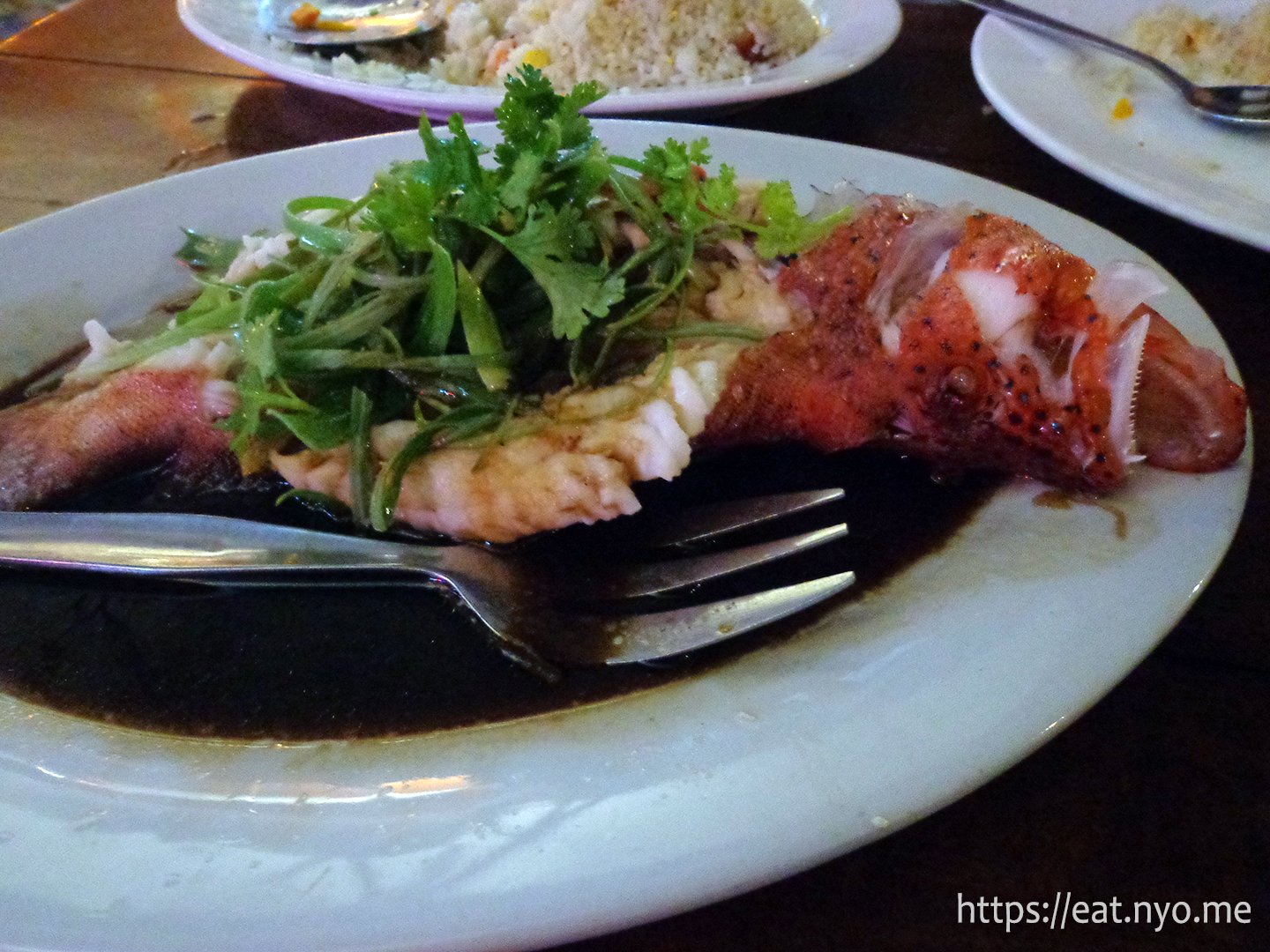 Beloved's favorite fish cooked in her favorite way, our Steamed Lapu Lapu in Oyster Sauce delivered. The mildly salty, mildly sweet sauce didn't take away from the delicious, soft white meat of the fish. Beloved, the expert fish deboner, had little trouble removing the bones of the fish, and the meat easily fell from the bone, indicating it's excellently cooked. The only bad thing I can say about the dish is the garnish which we didn't care for, especially me against the wansoy.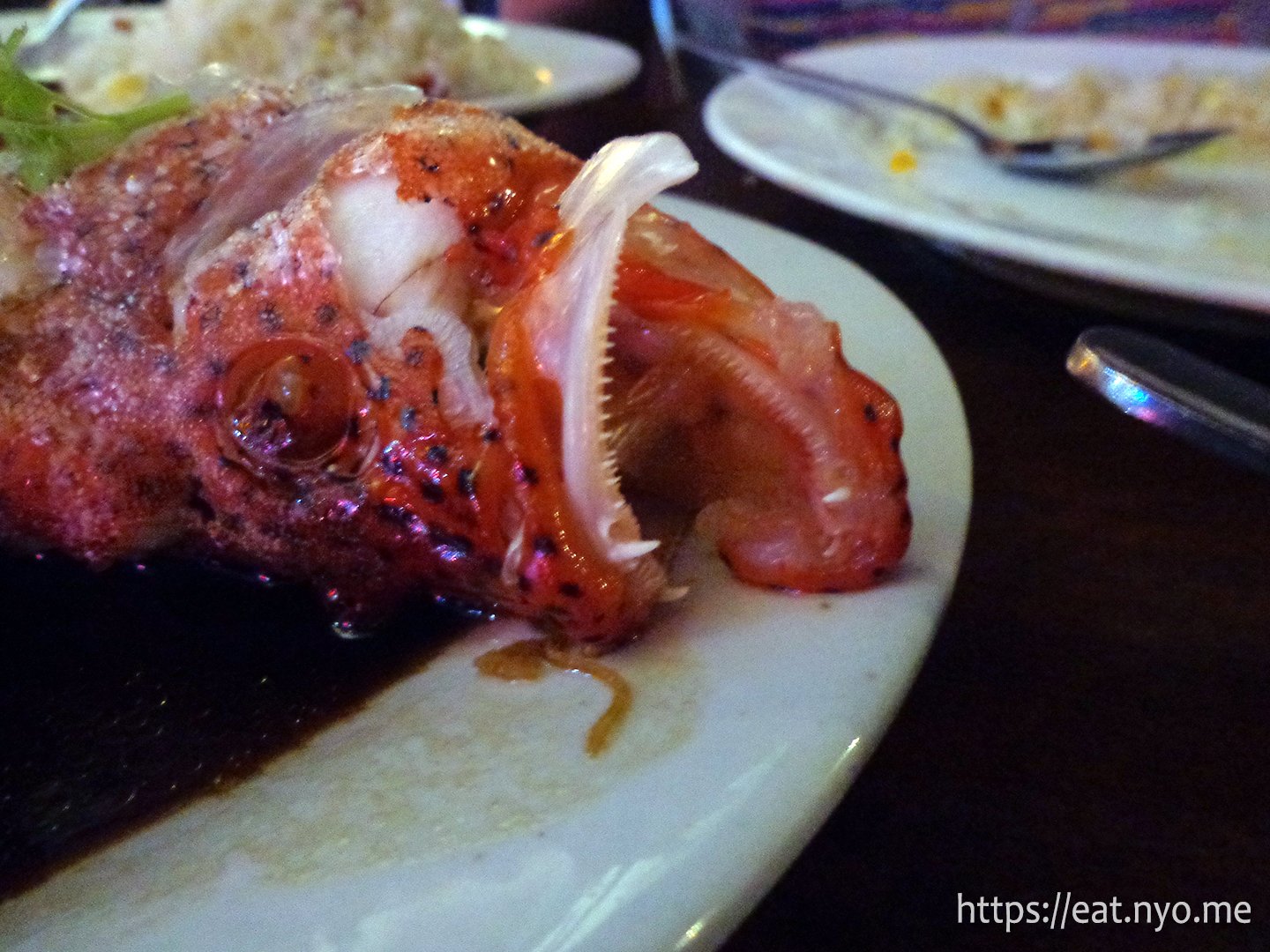 Beloved has always wondered if fishes have tongues. After opening the lapu-lapu's mouth, she still doesn't know.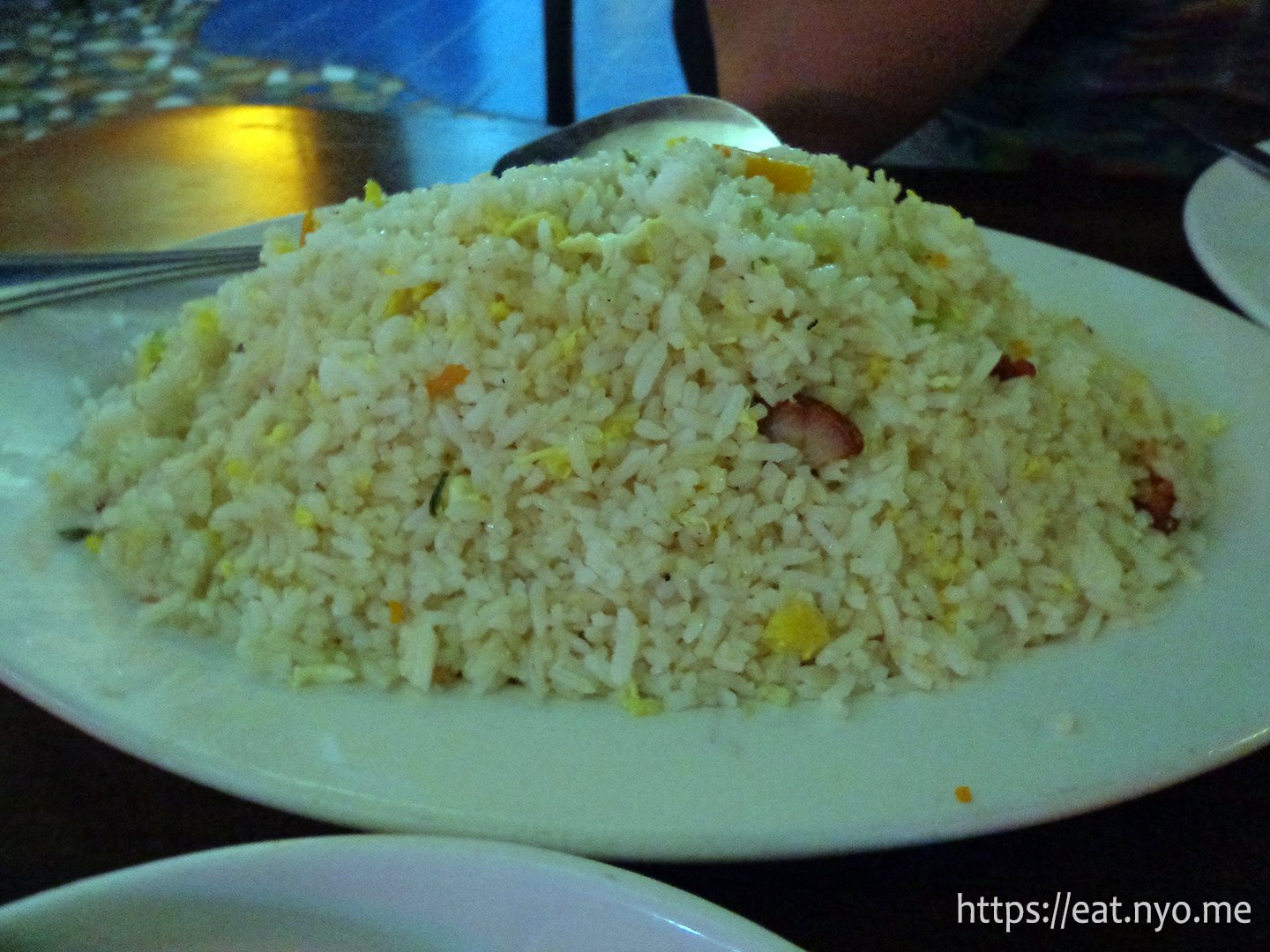 All our orders went quite nicely with our Yang Chow Fried Rice. While there was plenty of rice, there's not as much eggs and asado compared to the same dish on other places we've been. Still, this was just the canvas to our food choices above, and a nice canvas it was.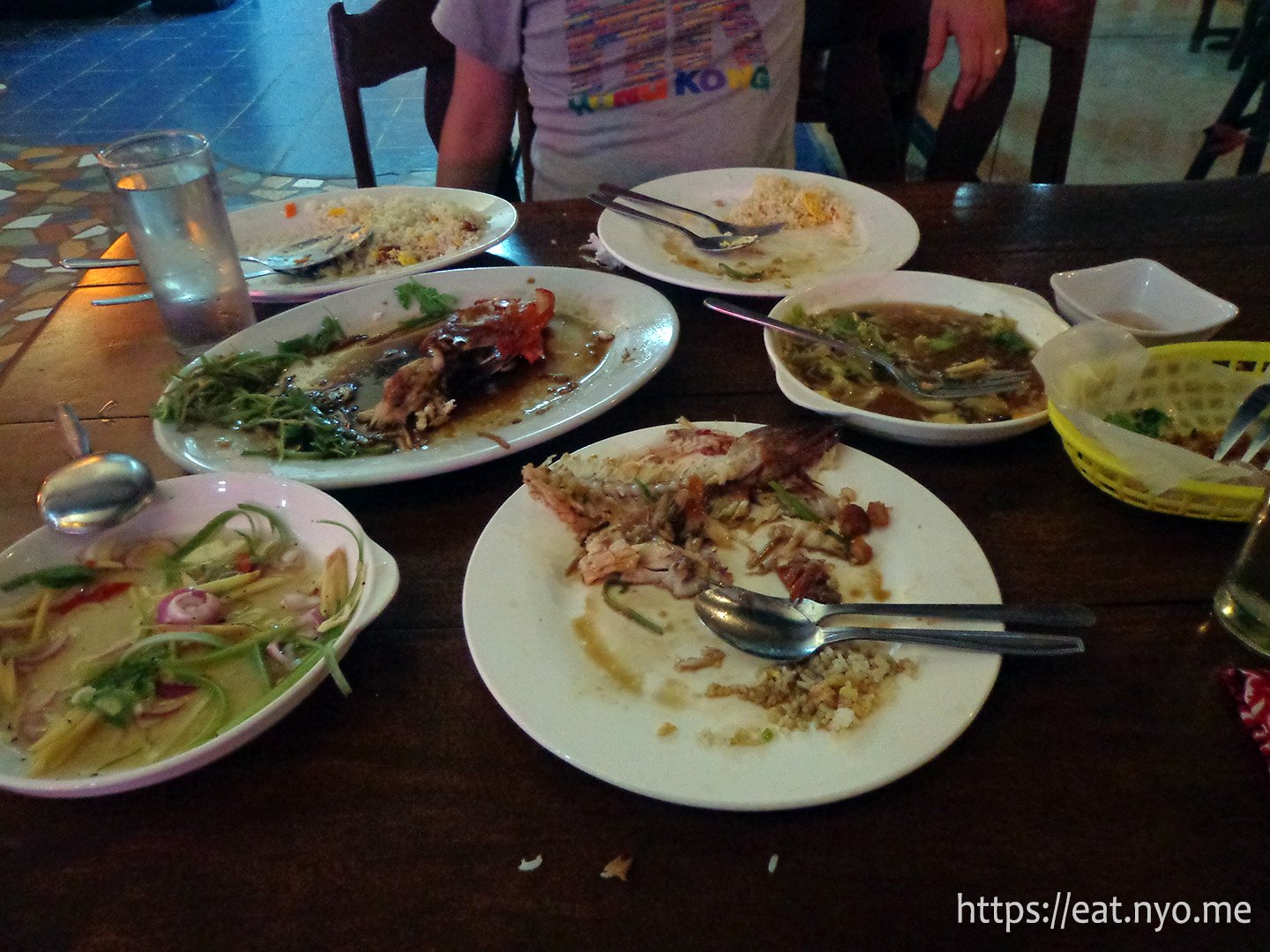 The total price was around 1.7k Php, but we got food enough for four or five people. As you can see from the post-massacre picture above, our only leftovers were some of the garnishes and some rice. This is our first dampa experience together, so we can't really compare it to other dampa places. But as its own place overall, it's not bad. Maybe there were really bad experiences from other visitors in this place, hence it's reviewed quite lowly. Maybe we were just lucky. Or maybe it's because it was a special day for us. Either way, we definitely didn't have a bad experience from Seafood by the Bay.