Beloved and I went with a company of friends to Banchetto last night. Banchetto is a once-a-week food fair located at Emerald Road, Ortigas, on Saturday 0:00 hours up to 11:00 am, and yes, that's Friday 12mn. We've wanted to go here for the longest time, but beloved's schedule didn't allow us to do so until today.
Anyway, if you've read the last paragraph, Banchetto is a food fair. There's all kinds of food to be found here. Most are grilled stuff, Filipino favorites, or canteen-style foods, but there are also selections of desserts, pastries, and practically anything you can find in a blue-collar plate. Since there were so many stalls around, I decided to not specify them. It's impossible to scour the entire place in one go for someone with a small stomach like me. The smell alone was enough to fill up your appetites. But I did try out a lot of stuff. Oh, and I apologize if the pictures came out a bit dark, it is a night food fair after all.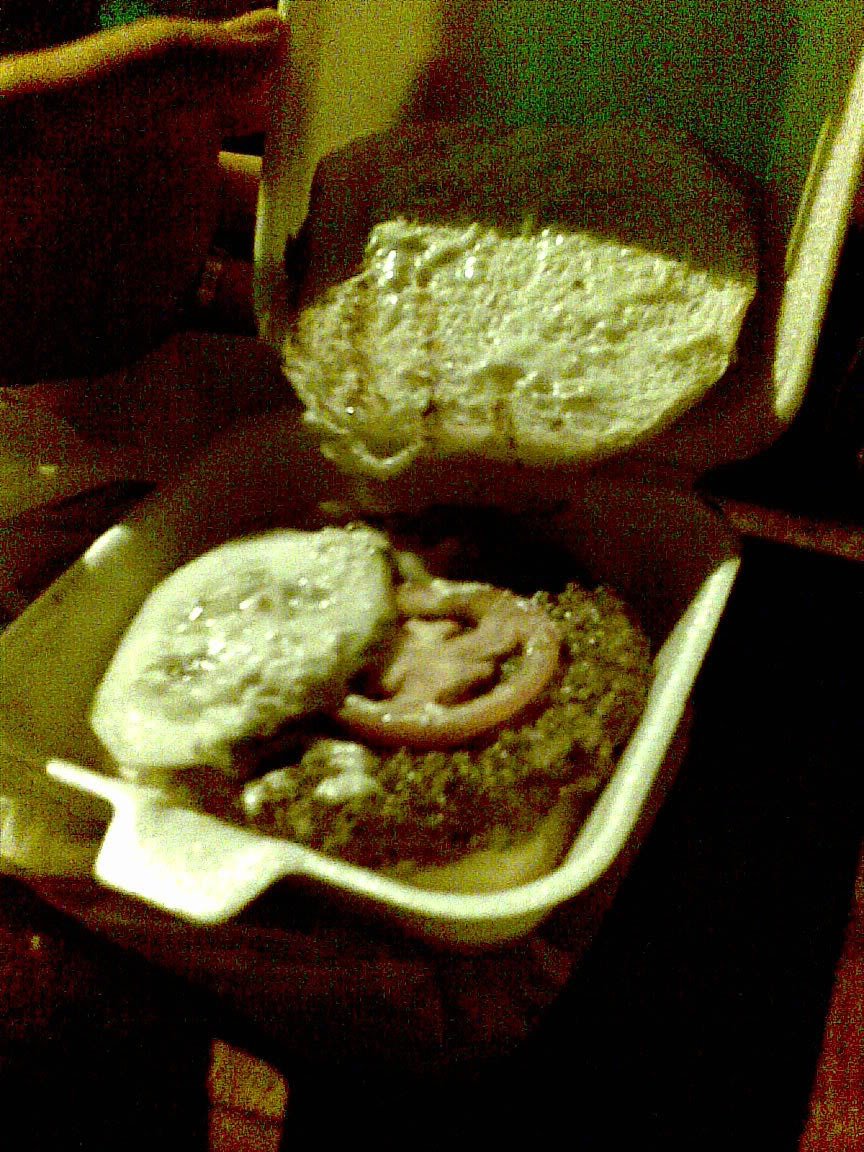 First off, a quarter-pound burger (70 Php). Since I saw the way they cook it, I decided to add some blue cheese (30 Php). Their patties were smothered in pepper, and I mean covered up, basically ending up with the patties have a crunchy pepper crust exterior. And, yes, that means that every bite is full of that hot, peppery taste. It's not as oily as the usual burgers out there, but it's also not as juicy as I would've preferred—just okay. And did I mention the pepper?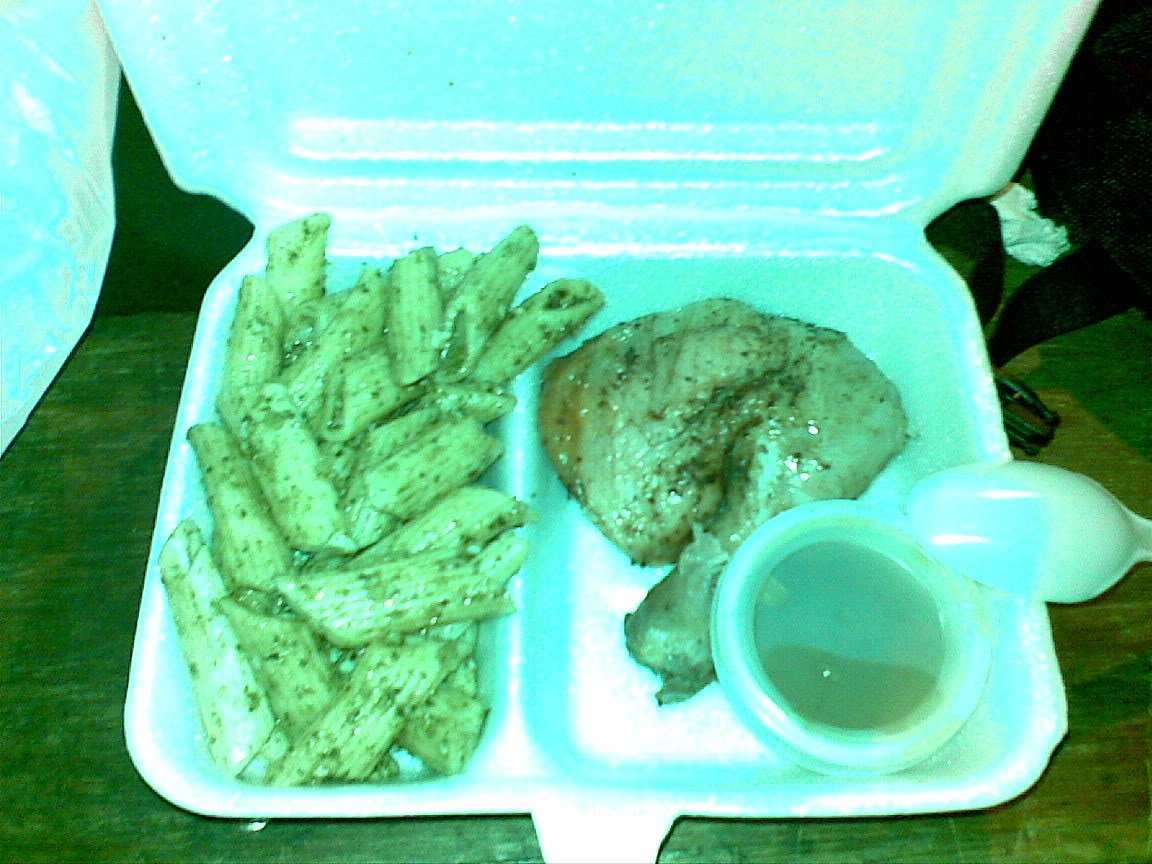 Beloved tried out a fish meal which she didn't like. So we decided to pick up a pesto-chicken meal (100 Php) for her. The pesto was just right, not too oily, and not tasteless. The chicken was, well, chicken. It's grilled not too burnt, lean, and tastes like chicken. Normal and nothing special, at least it's not bad.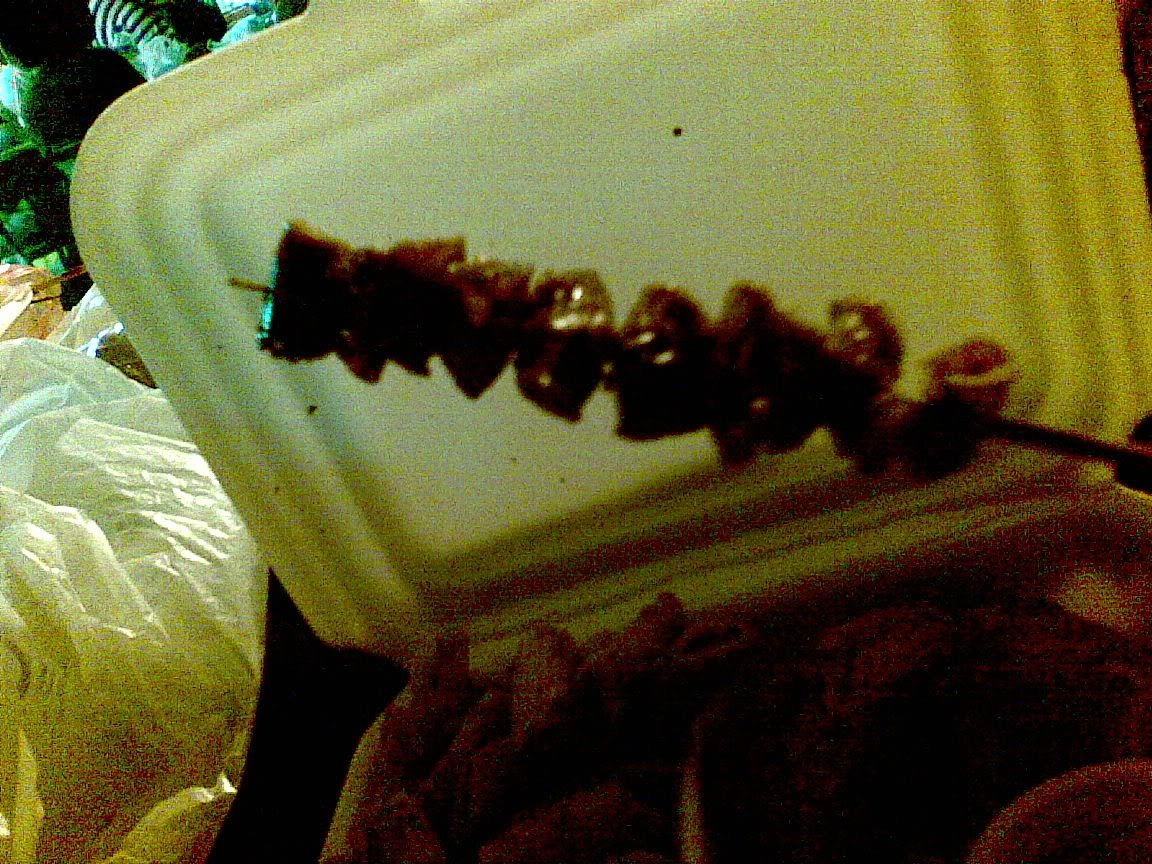 I also tried out isaw from a couple of stores. The first one I tried had small servings and small pork isaw (15 Php). It was marinated in sauce which made the outer portion of the intestines taste a bit sweet and barbecuey. The insides still had some of the funky, weird-texture, and weird-tasting stuff that I can only guess as pig shit. It sated my long time craving for isaw, though.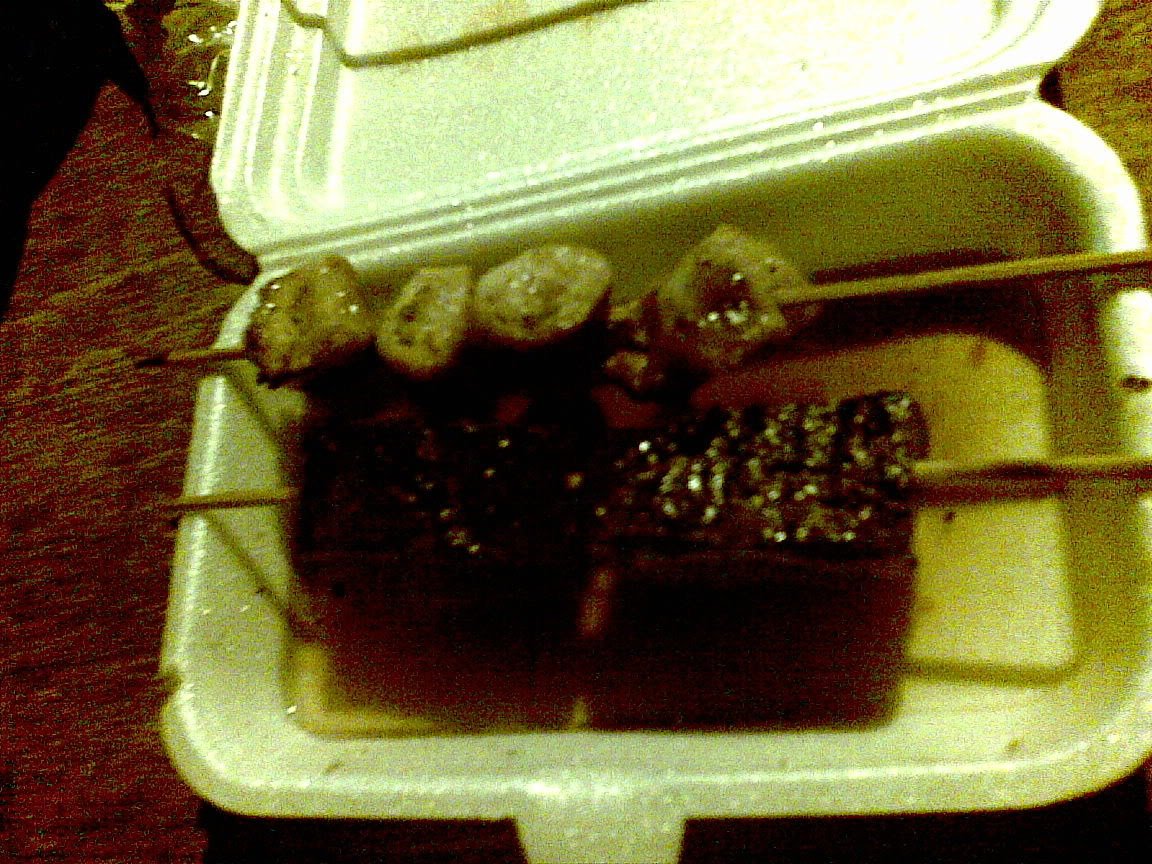 On the other stall were larger ones, and I ordered myself pork isaw, dugo, and chicken isaw, (all 20Php each). Unlike the other stall, these weren't marinated, and was just covered in barbecue sauce and vinegar afterward. The pork isaw was much larger, and had more of the funky stuff that I like. The blood was, well, like your usual grilled blood—a bit on the bitter side with the vinegar and sauce balancing the stuff. The chicken isaw was also like your usual grilled isaw. Among the three, I found the pork the best. I like the taste of the other stall more, but the servings of these ones was much better for the buck.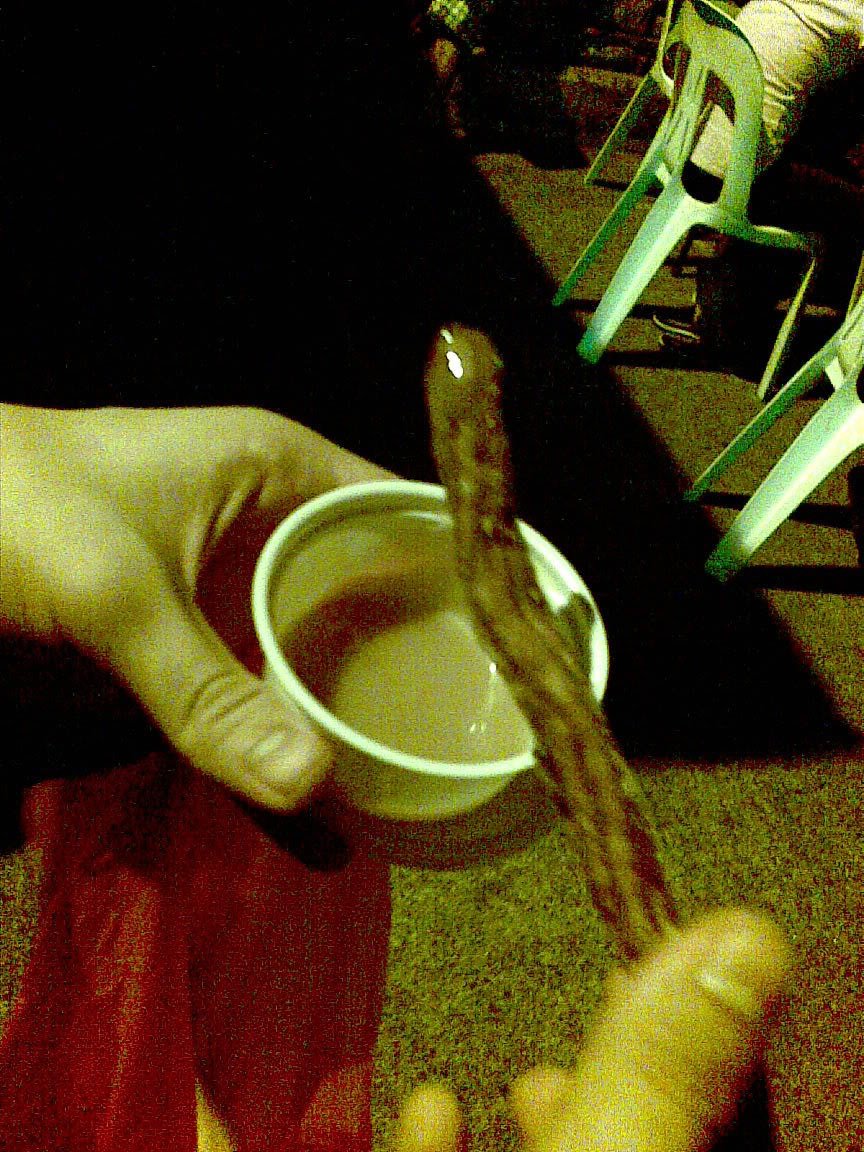 Finally, we bought churros (39 Php). It was cooked just as you order it so it's hot and fresh, but it's quite small. It's also covered in brown sugar and you have your choice of caramel or chocolate sauce. By this time, my taste buds would find any sweet stuff quite satisfying.
That wasn't everything we tried. I also bought myself chicken skin, quail eggs, and some other stuff I don't remember. Basically, we pigged out, and pigging out is what you do here in Banchetto. The prices are fair, the food is mostly a hit or miss, but the time and place is what makes Banchetto special.