Earlier today me and my brother went to HotRocks. I've been here a couple of times and each of those times, I've been sated with their good steaks. Aside from steaks, they also specialize in different grilled food and other Pinoy favorites.
Anyway we ordered their T-Bone steak (large serving) for 230Php, knowing how big this is. I usually order mine medium, but this time, I dared to try medium rare. They come served with rice, but for rice lovers, a cup is probably not enough for their large portions.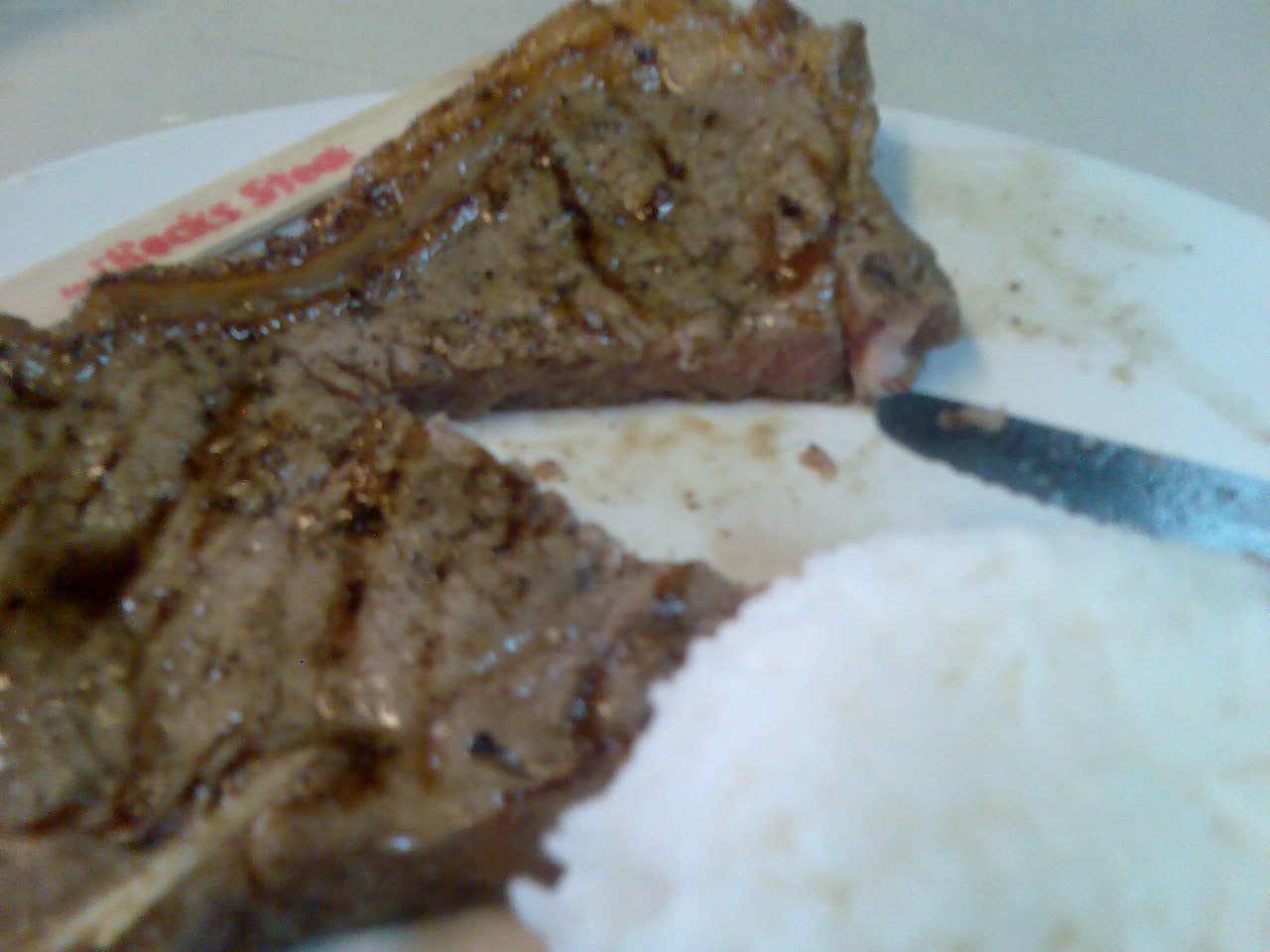 Their steaks are usually on the chewy and not-so-tender side. What they lack in texture, they make up for taste. Their steaks aren't marinated in any way, so the delicious juicy, meaty taste is retained. Of course, this is all local meat, so it's incomparable with the expensive imported ones. But it's still damn delicious. The thickness of the meat also equates to a happily filled belly.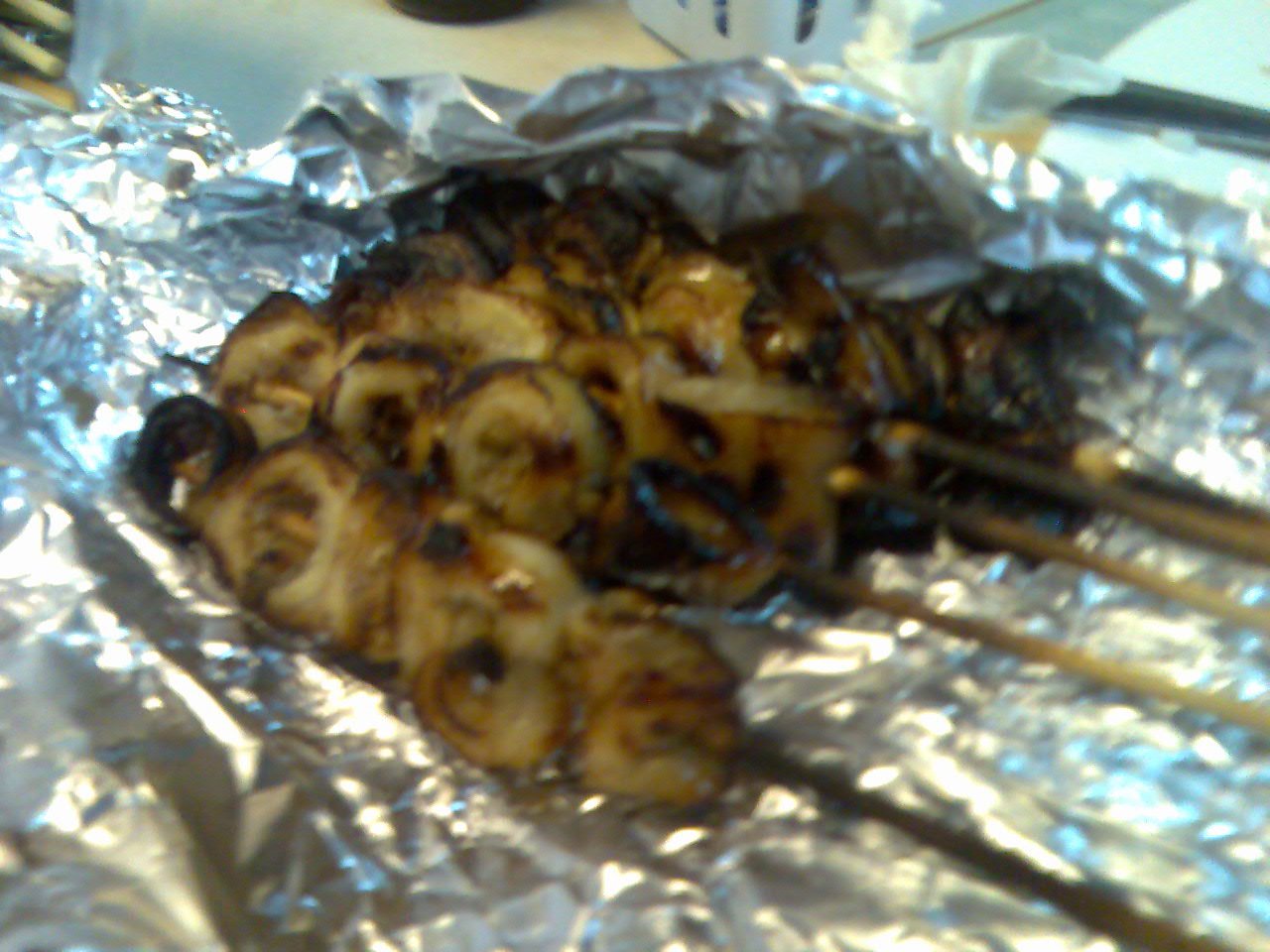 We also ordered their Special Isaw (pork isaw) for 20Php each, and their Barbecue for 25 Php each. The isaw is your usual street-grilled pork intestines, not marinated and nothing fancy. The same goes for their barbecue. But they do taste good.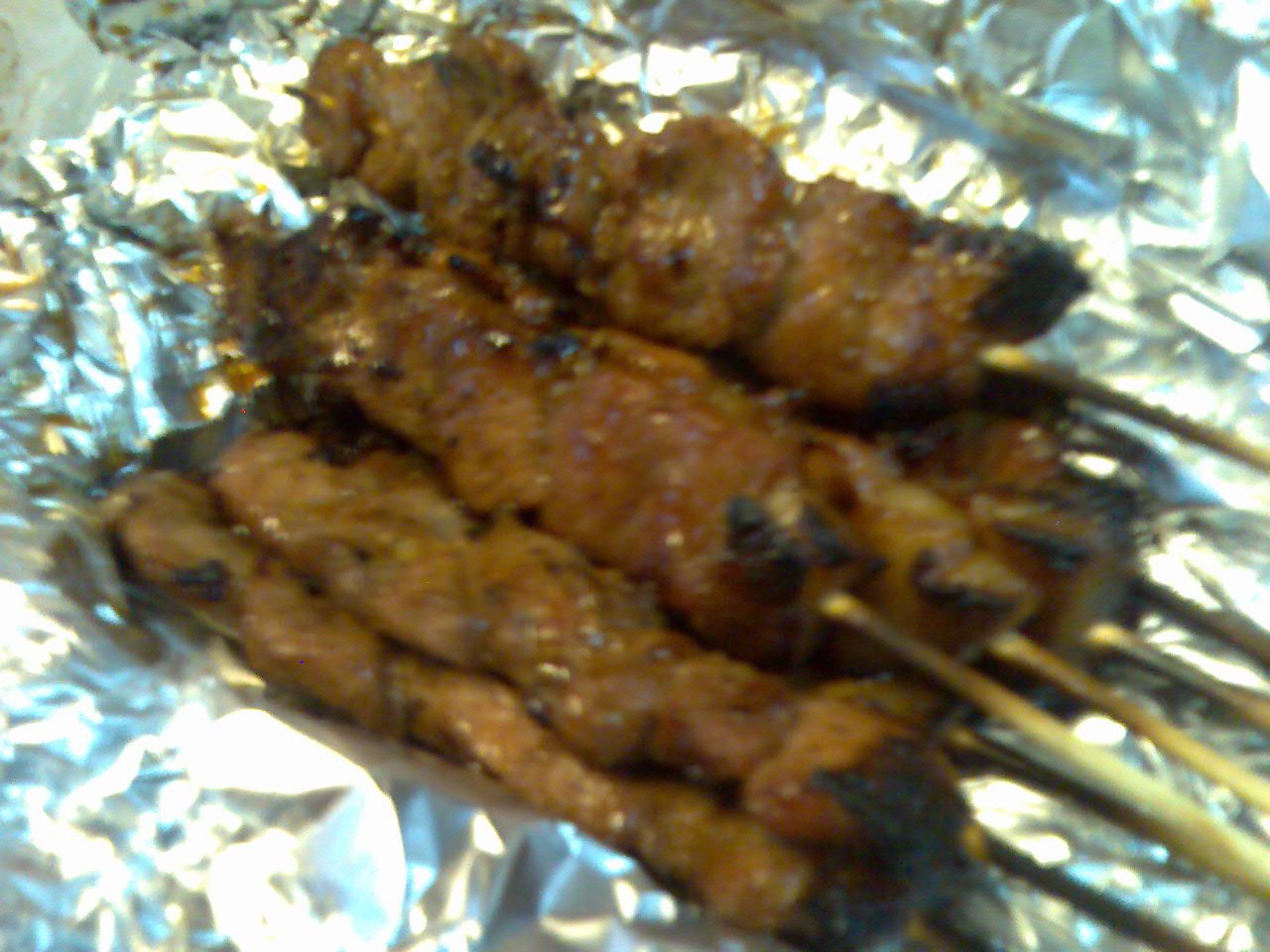 You'll love this if you're hungry, and it's pretty hard not to at least be satisfied with their food, especially with an affordable price tag (their "normal" steaks costs half their large portions). Their tagline, "No frills… just good food" best describes this restaurant: nothing special, no frills, just good food cooked just right.