Beloved and I went to Seafood Island today. Although from the name you can assume that they specialize in seafood, they also specialize in grilled and barbecued favorites. This was the first time we ever tried this, so it's basically a blind selection out of the blue. Or maybe we tried this because of the pirate crab mascot.
Anyway, there were plenty of items on the menu. Sadly, they don't provide pictures, so it's pretty hard to choose. We ended up ordering their Tuna and Crabmeat Sisig (195 Php) because we like crab and beloved wants fish, Pork Liempo (165 Php) because I was craving for pork belly, and their small serving of Crab Rice (135 Php). We also ordered a couple of glasses of red iced tea (55 Php each, non-refillable).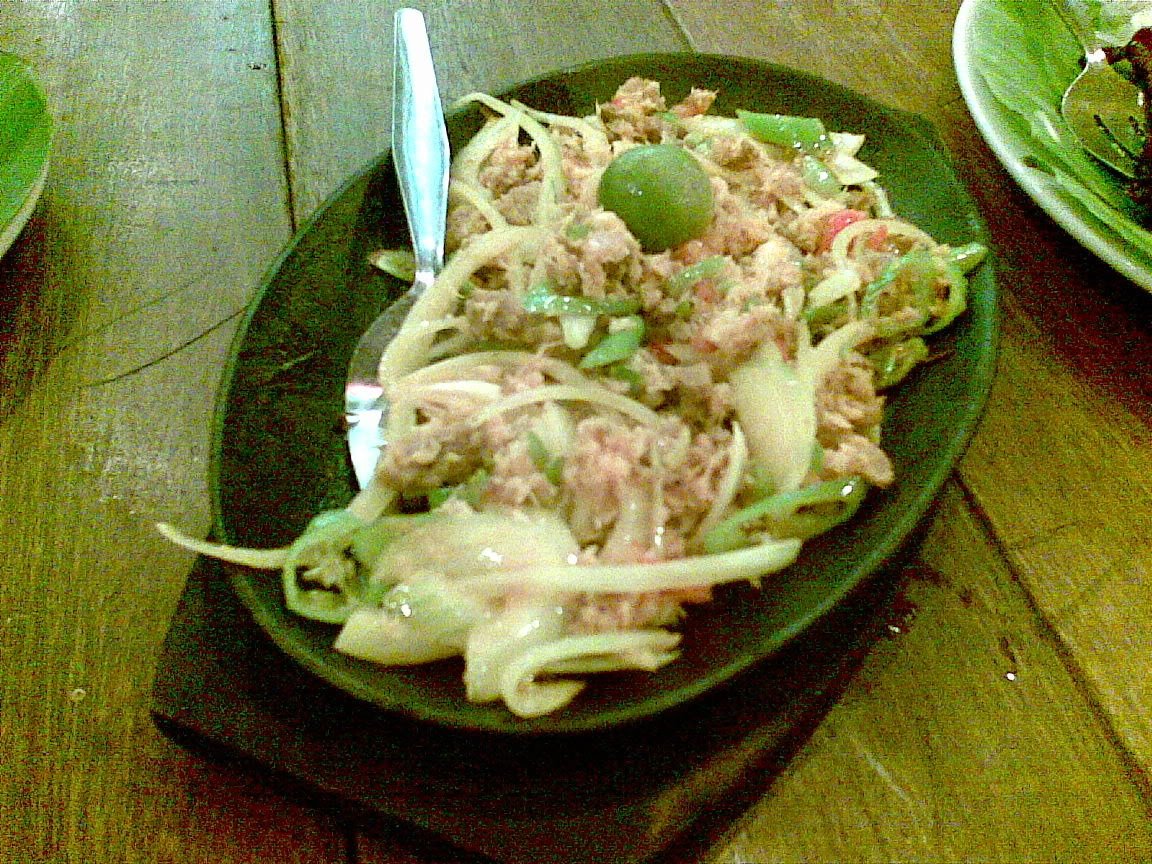 Our food came all at once, and the wait wasn't too long. The sisig was on a hot plate with shredded crab meat and bits of tuna, but the plate was mostly veggies—onions and green chili. Ironically, while the crab meat and tuna were so-so in taste and not so filling in quality, the onions made the plate. They were slightly caramelized, and they absorbed the sweet crab taste, almost void of the spicy onion taste. Oh, and the chili wasn't hot at all. I really wished there was more meat on the plate, though.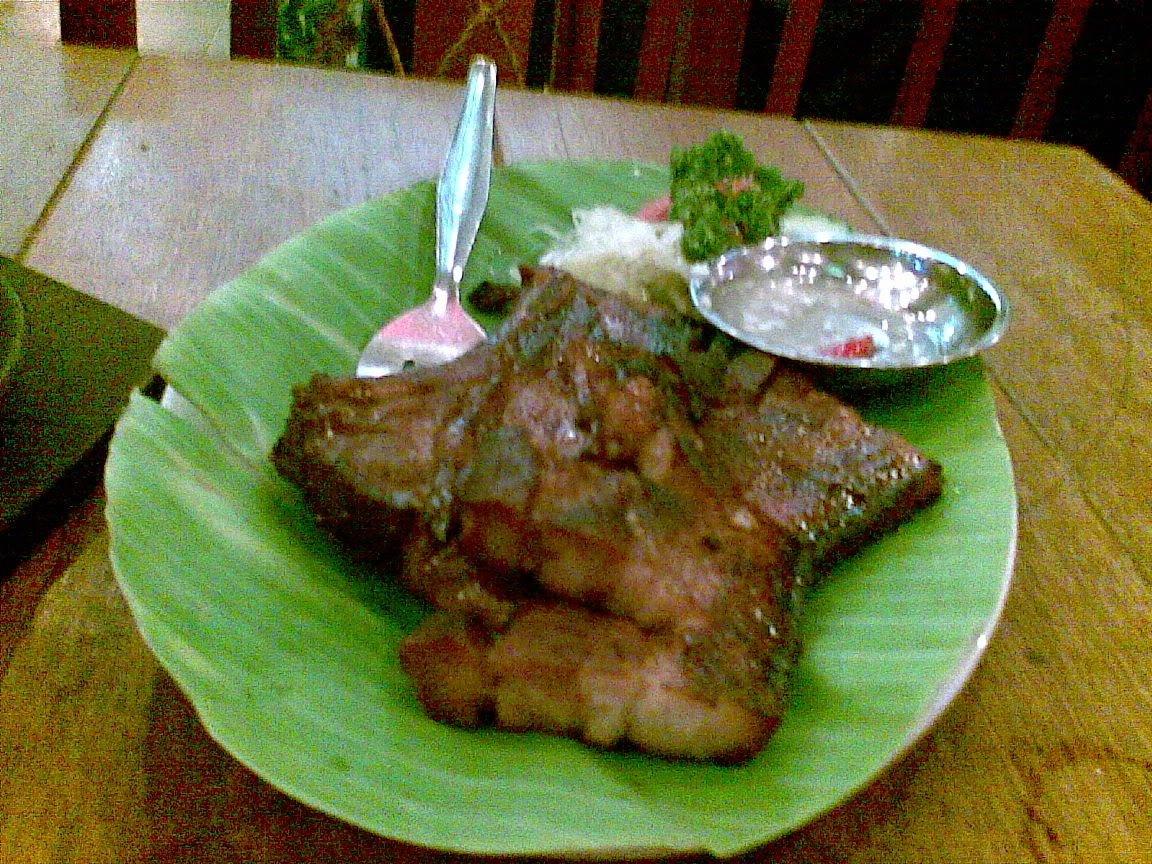 The pork belly made my night. The way it was sliced was smart. They cut the meaty part from the fatty rib bone, so there's basically an entire slab with little fat and lots of meat. The other slab was quite fat, but had the tasty meat close to the bone. The meat was delicious—it had the smoky taste of the pork covered in sweetened soy marinade. The fats were grilled enough to be consumed with little of the unwanted fatty texture, and also has that marvelous taste. Of course, it was a bit tiring after a few chunks, so it's really a plate for sharing.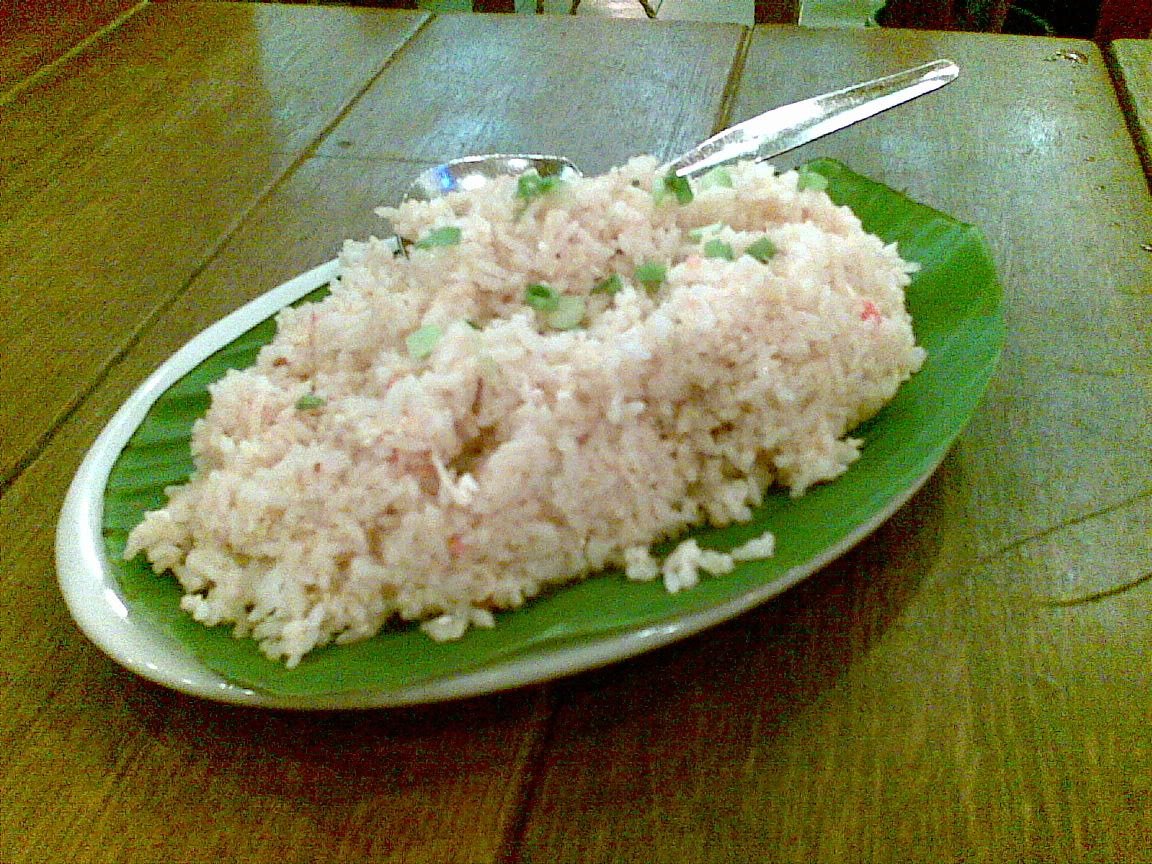 As for the crab rice, well, it's not bad, but I've had better. The rice didn't really have a sweet crabby taste, but it was okay. What I liked about the rice was its quantity. It had about three, maybe four cups of rice, good enough for two or three.
What I regret was not ordering their Boodle. Their boodles are table-sized platters of different foodstuffs and rice. I saw another table order it, and it looked like a great deal. Ironic, also, that in Seafood Island, my favorite plate was their pork. However, we did only sample a couple of their meals. There's still plenty of bounty to try. I don't think I'll be doing so for quite some time, though. Maybe when we're with a party of at least four.