Before passing by Komoro Soba, we saw this somewhat new stall at the corner of where Komoro Soba is located. It's called Roti Mum. Beloved and I love Kopiroti's kopi buns (coffee-flavored buns) so we decided to grab some as well.
Beloved got for herself the Choco Bun and I got their Kopi Bun, both priced at 55Php. It was a take-out store, so there's no tables whatsoever, but you can see their buns being prepared, raised, and baked from their counter.
After a short wait, we got our orders. The size of their buns were reminiscent of that of Kopiroti's. The first thing I got to taste was the crust that's fallen off the bun. It was crunchy and was very delicious. It had a buttery coffee taste that I enjoyed quite a bit. After taking a bite, sadly, I wasn't as satisfied as I was with the crust. It was a bit too soft, a bit soggy even, for me. It also lacked the delicious taste that it had on the outside.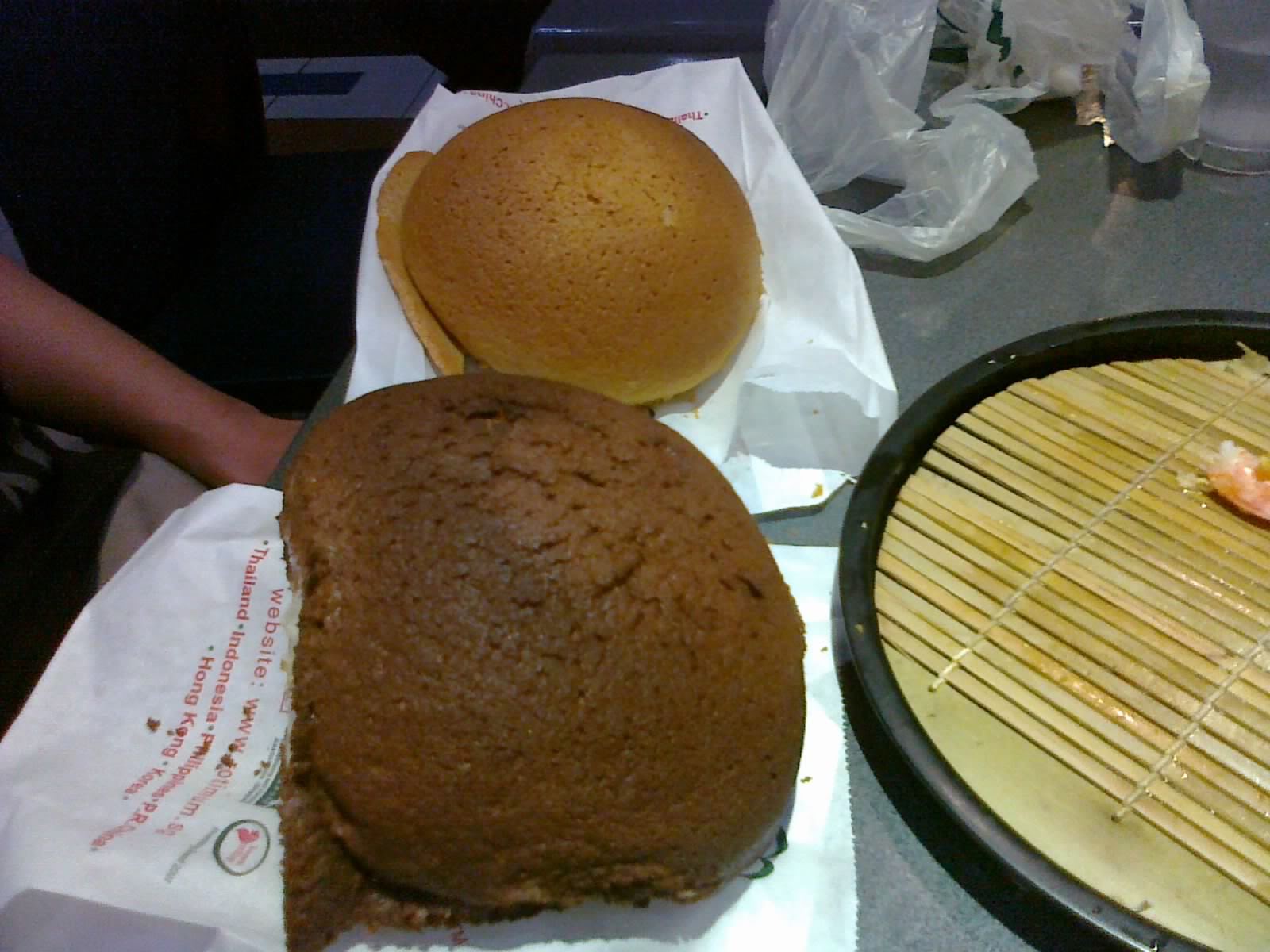 Beloved's chocolate one shared the same faith. I'm not really a fan of dark chocolate, but the crust was filled with its taste. The insides were the same, devoid of the great taste and texture of the outside.
If you've never tried coffee buns before, this is probably a good place to try out. But if you're an aficionado or have tried that of Kopiroti's before, you probably would notice it lacks something on the inside. However it's fairly priced, and if you're looking for a quick dessert or snack, it's worth a try.