Yesterday, beloved and I went to Komoro Soba. This was actually the second time we went here, but the first time, we only got to try their ice cream. We accompanied our friends who actually dined there. Their orders looked good and seemed like a great bargain, so we decided the next time we go to Megamall, we would eat here. That next time happened to be yesterday.
Komoro Soba specializes in their soba, or buckwheat noodles, but they also serve udon, or thick noodles, among their common Japanese foodstuff. Since I like thin noodles better (if you've been following my nomnom adventures, you probably know by now), so I ordered their Ebi Soba set (158 Php). Their set meals come with a small serving of katsudon, and their noodles come in your choice of cold or hot. I had mine cold. Beloved also ordered cold noodles, but hers was Ebi Udon (104 Php) without the katsudon. She also ordered Miso Soup (25 Php) for herself. Our drinks were plain bottled water.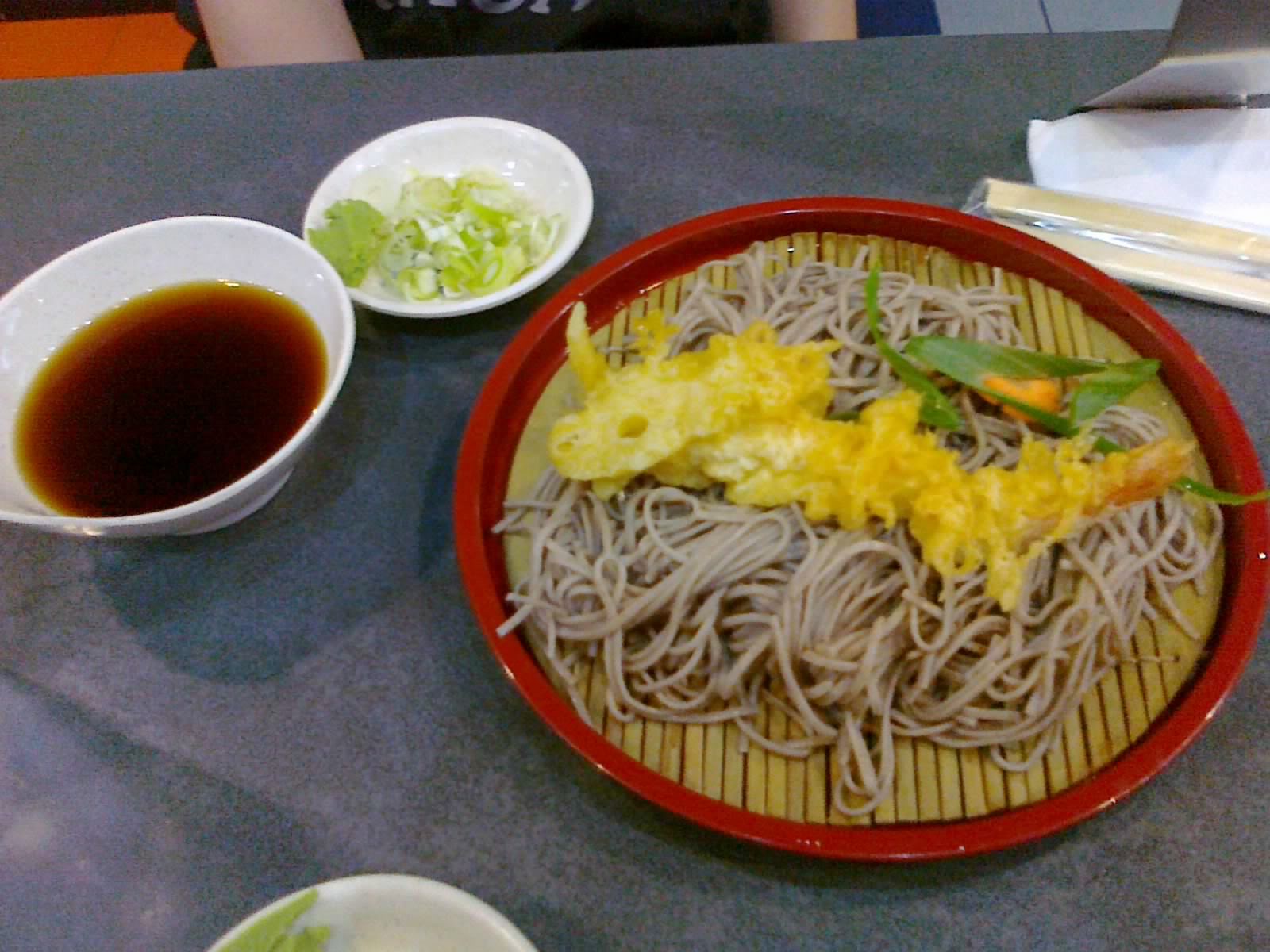 Our food came in a short while, and mine were greenish thin noodles with a piece of tempura on top. It also came with a soy broth sauce with scallions and wasabi for you to put in according to your liking. I didn't want mine with any heat in it, so I just put in the scallions. To eat, you dip the noodles in the sauce and savor the cold, noodle-y goodness. The noodles were quite good, had a very earthy soothing flavor, and very plentiful. The broth adds a bit of a flavor but not too much, and was a great cold complement to the noodles. Sadly, the ebi was too floury for my taste that I couldn't even savor the shrimp itself.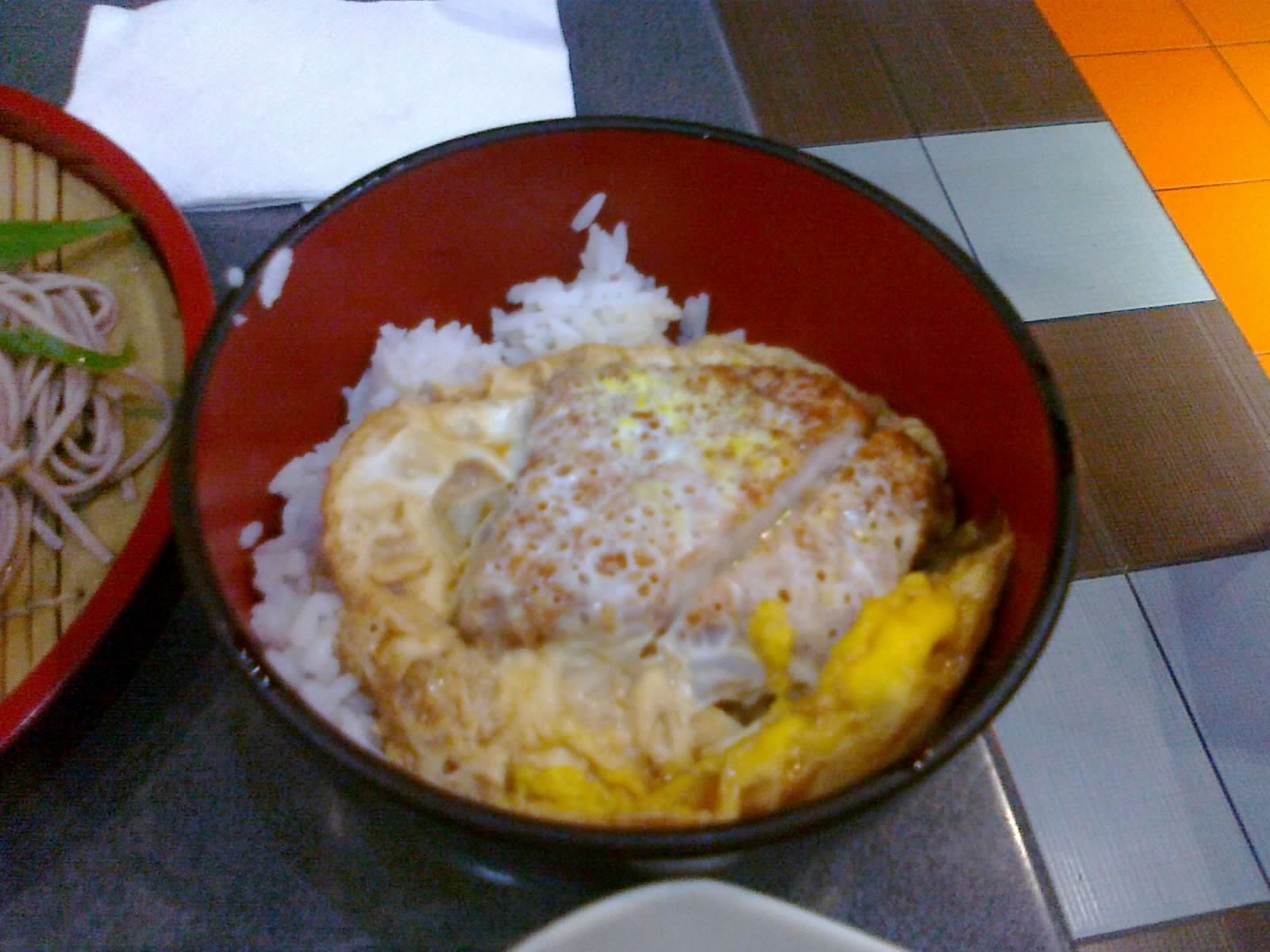 My meal came with katsudon, which was okay. There was nothing particularly special about it. It had the correct tastes of the egg and the meaty goodness of the pork. The rice was a decent serving for its price as well.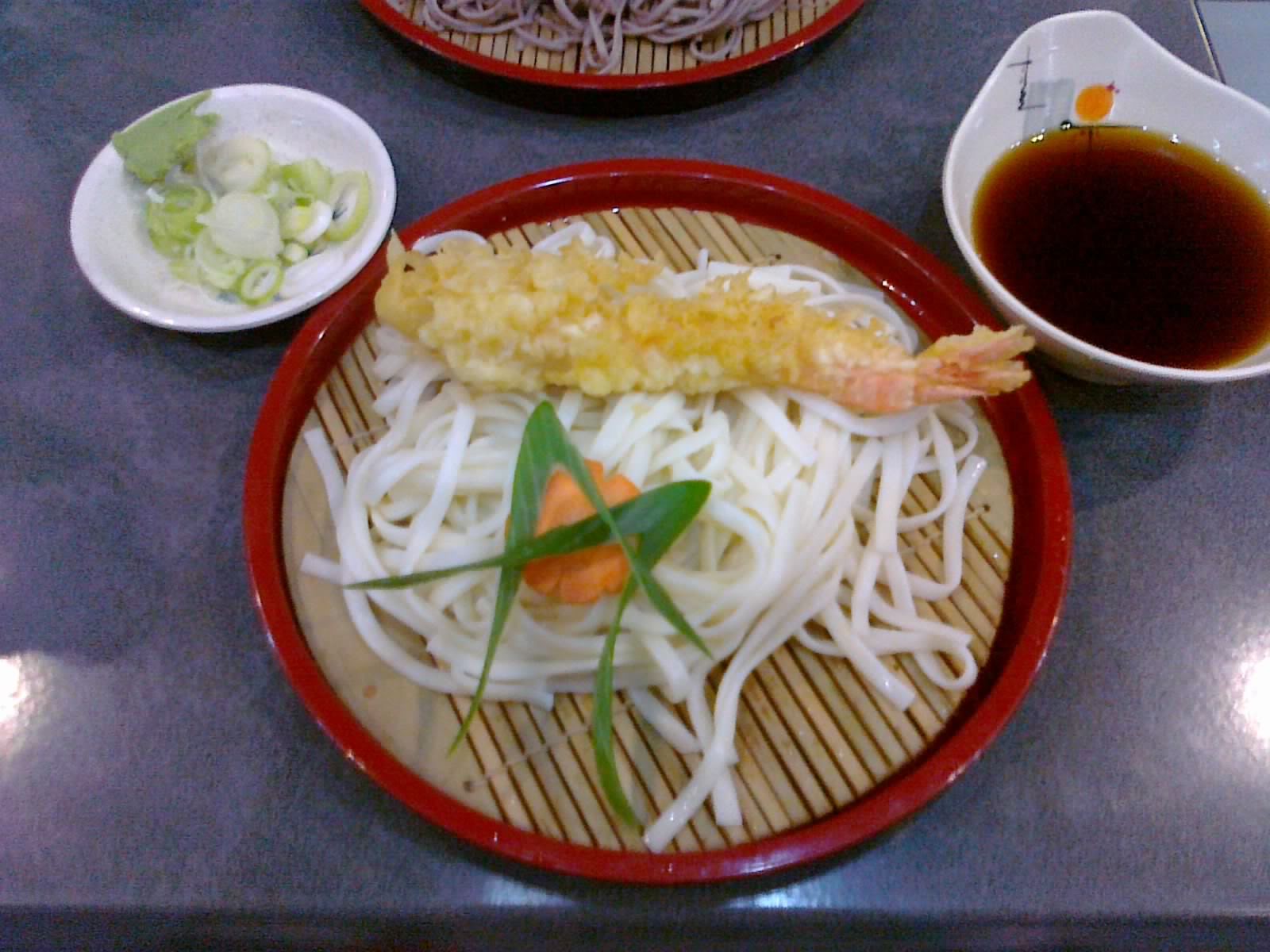 Beloved's was similar to mine, replacing the thin soba noodles with udon. Their udon was pretty tasty as well, which tasted like a very mild pastry with its slightly sweet taste and chewy consistency. With the sauce added, it's also pretty soothing. The same disappointments are attached with the shrimp.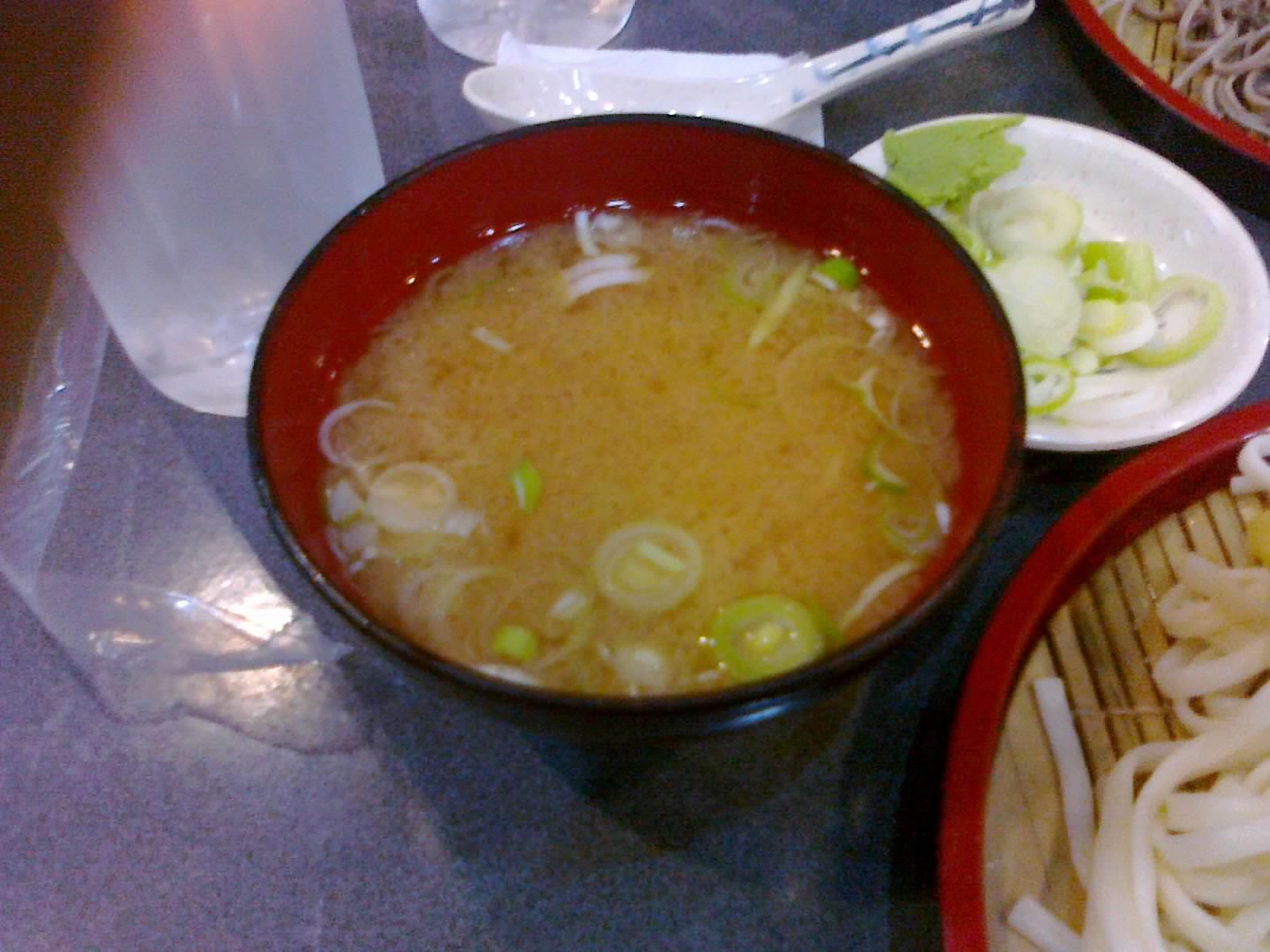 As for beloved's miso soup, well, nothing spectacular here as well. Maybe it was a bit too concentrated and lacks a tofu or two, but it was okay.
All in all, it was a good noodle experience. I can't say for their tempura, but it's a good place for a snack, or perhaps even for lunch. Their noodles are plentiful and their solo meals can guarantee a full belly unless you're extremely starving. Aside from the tempura, my only other regret is ordering bottled water, since they have self-service filtered water on the house. If you love cold noodles, this is a place to come back to every once in a while, especially with the very affordable price tags.