Yesterday, beloved and I went to Bubble Tea at SM North EDSA. We are a somewhat frequent customer since we find their food to be a great value for their quantity and quality—heck, we even availed of their LoyalTea card which gives a 1 Php rebate for every 50 Php purchase.
Although Bubble Tea specializes in their iced milk tea with tapioca pearls, we go here for their non-beverage menu. Our favorites happen to be their ramen, udon, and sushi/sashimi, so we ordered them. We ordered Special Beef Ramen (155 Php) for myself, Seafood Miso Udon (170 Php) for beloved, and their Mixed Sushi (140 Php) for us to share. For our drinks, we ordered Japanese Green Milk Tea (85 Php) for me and Royal Milk Tea (80 Php) for beloved. At more or less 300 Php each, you must wonder why I find this store great value, but trust me for now.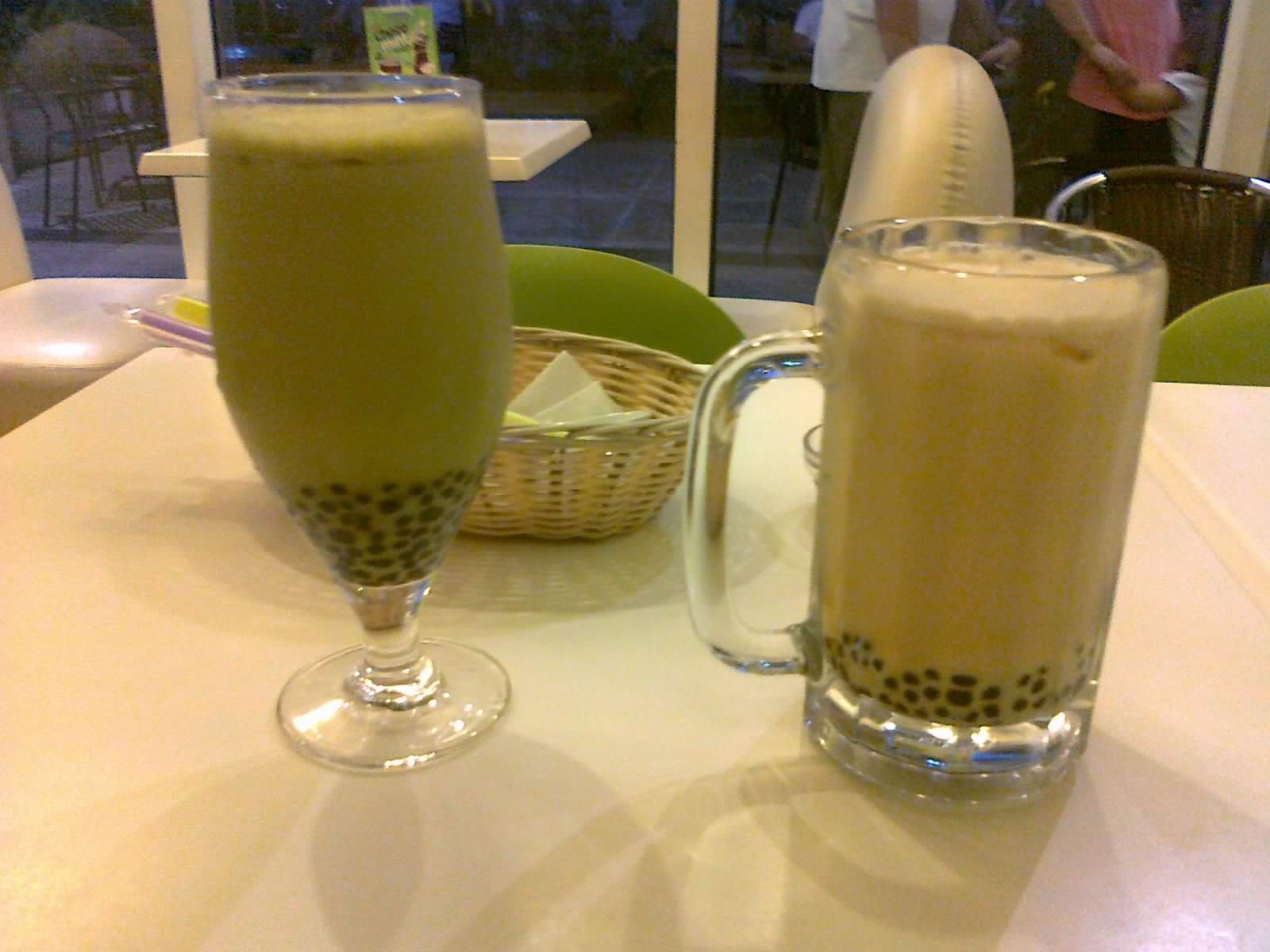 Drinks came first. Sweetened green tea lovers such as myself will love their Japanese Green Milk Tea. Beloved's Royal Milk Tea is good as well, which is basically plain milk tea. I somewhat disagree with the tapioca pearls, since I don't want anything solid with my drink. But these drinks I do find refreshing, albeit a bit overpriced.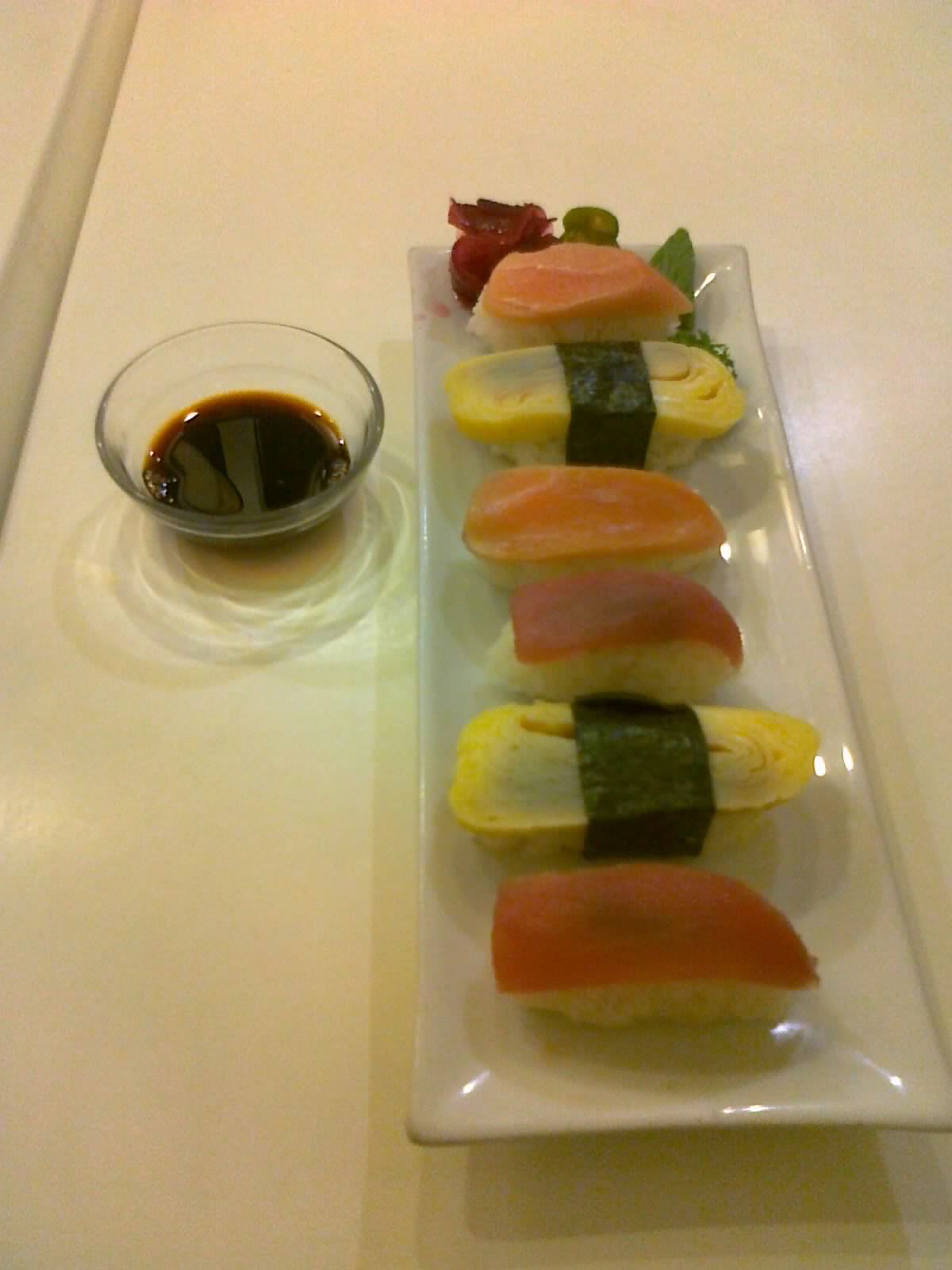 Our food came all at once. Today's sushi wasn't as good as it usually is as the raw fish weren't the freshest and the rice was a bit too cold and hard. Usually, it's pretty good, though. But the price is still a bit disagreeable considering the quantity. But if you're craving, then you're craving.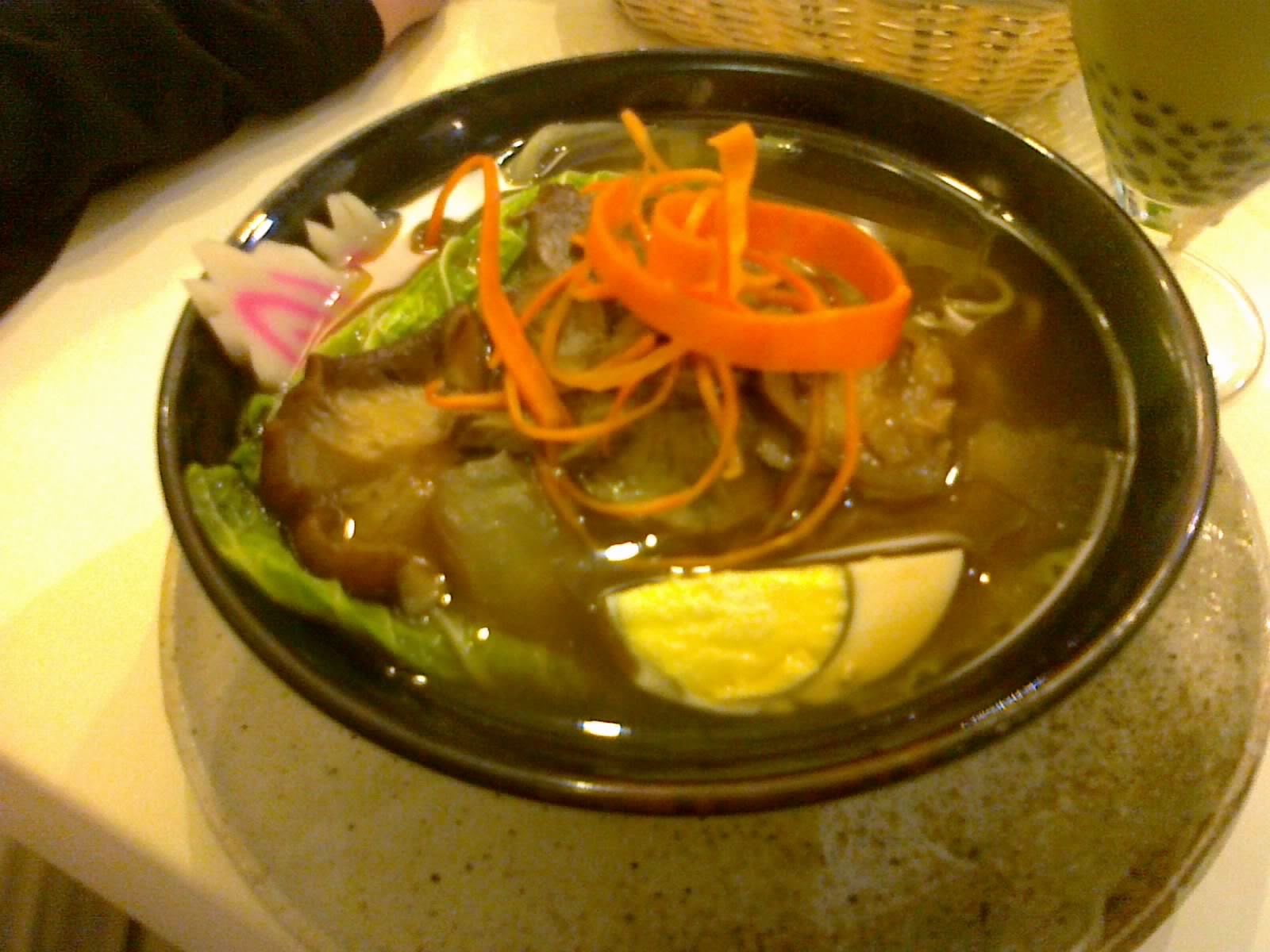 As for our soup, they were still their usual delicious and filling selves. My beef ramen had a beefy soy broth with the thin noodles that I just love the texture of. Also, its ingredients are plentiful—lots of tasty, thinly cut beef with the delicious fat softened to a wonderful consistency; delicious shiitake mushrooms; a couple of slices of naruto maki; a quarter of a hard-boiled egg; and veggies. The noodles are plentiful as well.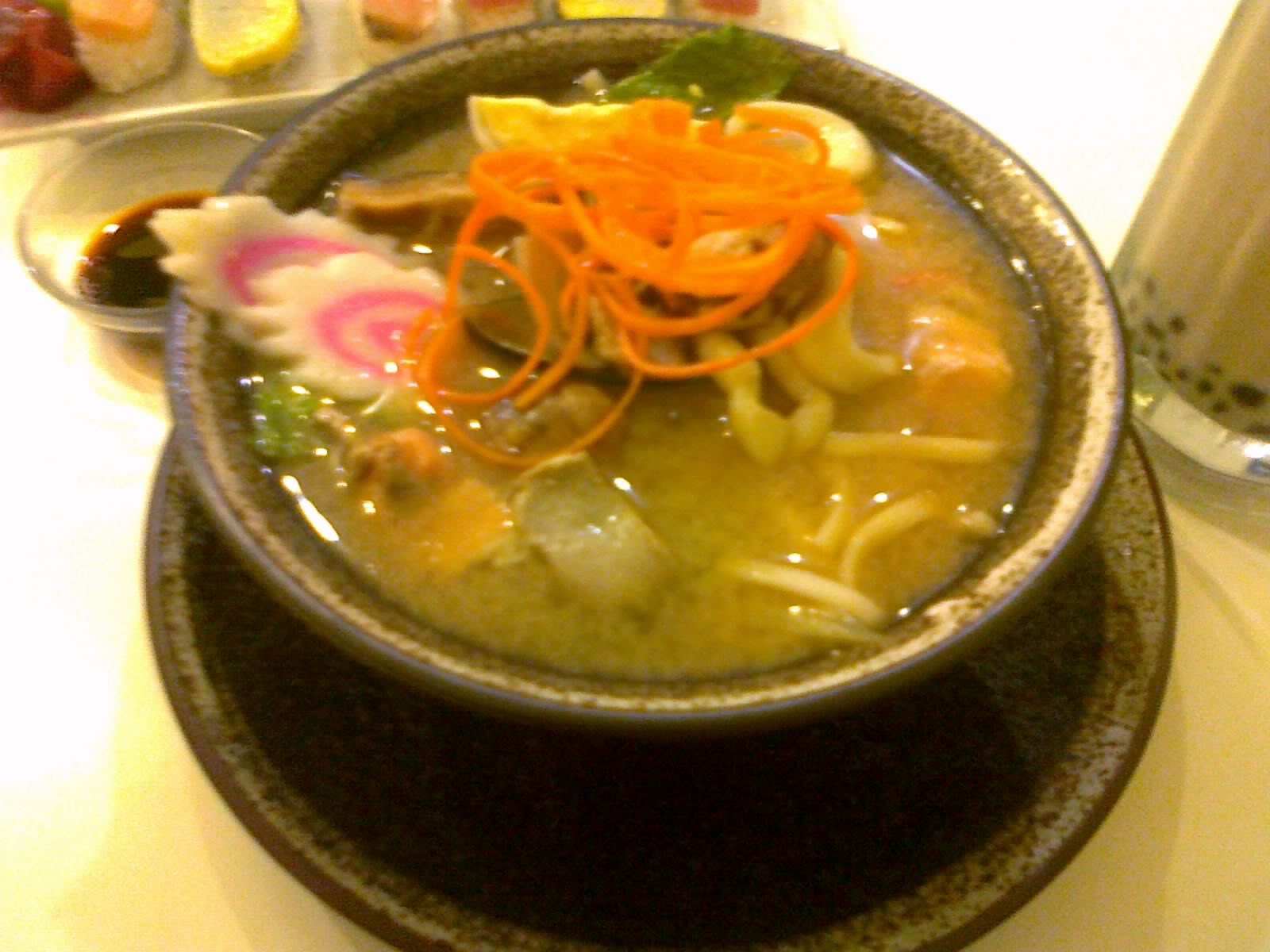 Beloved's is similar, replacing the beef broth with a aromatic miso one, the beef with assorted seafoods—clams, mussels, salmon, tuna, and squid. The noodles are also thicker, although usually, much thicker than the one we had yesterday. This is a great treat for seafood lovers.
As usual, our bellies were completely satisfied, which is why I love dining at Bubble Tea. Their signature tapioca milk tea I can live without, but I probably can't go without craving for their food every once in a while. Aside from their soup, their rice meals are also a great value in taste and quantity. If you've only tried their somewhat overpriced take on Zagu/Quickly as most people have, I can somehow promise that their food is a much better value than many Japanese restos.