Before I start, I'll apologize since my previous post was long as it is. I do hope you read it though. To compensate, and since this was a pretty short stay anyway, this one will be short.
As I've mentioned in my previous post, we went to Kozui Green Tea while waiting for our turn in YakiMIX. We've been here before, so I'll let you read about that. The primary objective was to kill time, but since we didn't want to be rude and stay here without ordering anything, we tried out their takoyaki which seemed popular from our last time here.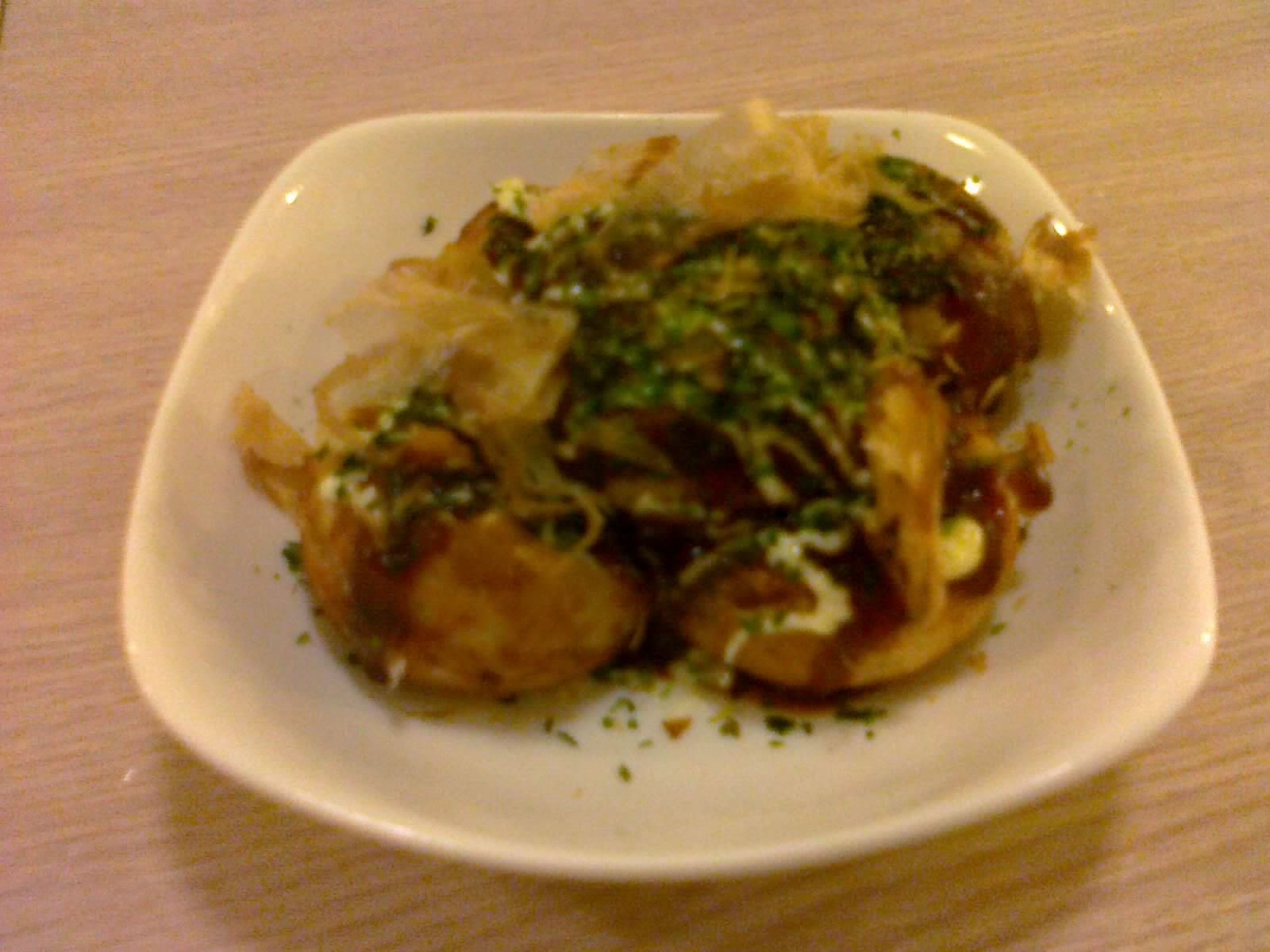 Their Special Takoyaki was priced at 98 Php for five pieces. So, what's so special about it? Aside from the bonito flakes and the greens sprinkled on top of it, it was pretty much your usual street or mall-stall takoyaki, only with less air and more of the yummy chewy shell. Also, while I'm not sure, maybe the stuff they put in, if not squid, might just be authentic octopus.
So, what does this fact tell me? Their takoyaki's worth visiting back for some people, but maybe not for me. When I have the cravings to go back here, it would most likely be for their many varieties of green tea that I've barely scathed and their green tea soba. A fact I've learned from this visit was our receipt; I've slashed a hundred from the recommended budget, realizing you can go here for this or their drinks alone if you take a liking to them.