Last Friday, Beloved and I had dinner at Teriyaki Boy SM North Annex. Now, if you've been following our food adventures, you'll probably wonder why we went here despite having terrible experiences in this particular chain. Apparently, Teriyaki Boy's SM North Annex branch is having a "Sushi Fest" promo wherein you get to eat as much sushi as you want for only 250 Php. Despite not knowing the quality of Teriyaki Boy's sushi, we risked going there because of how much of a steal the promo is. We also had to go on Friday because the promo runs only on weekdays.
Anyway, after going to the branch, we learn additional details regarding this Sushi Fest. In addition to being able to order as much sushi as you want from 10 different choices, you can also order a plate of sashimi 50% off. We decided to take that offer up as well, and ordered their Shake (salmon) Sashimi which is originally 190 Php for a plate, but because of the promo is now only at 95 Php. As for our first orders of sushi, we asked for their Tamago (egg) and Maguro (tuna).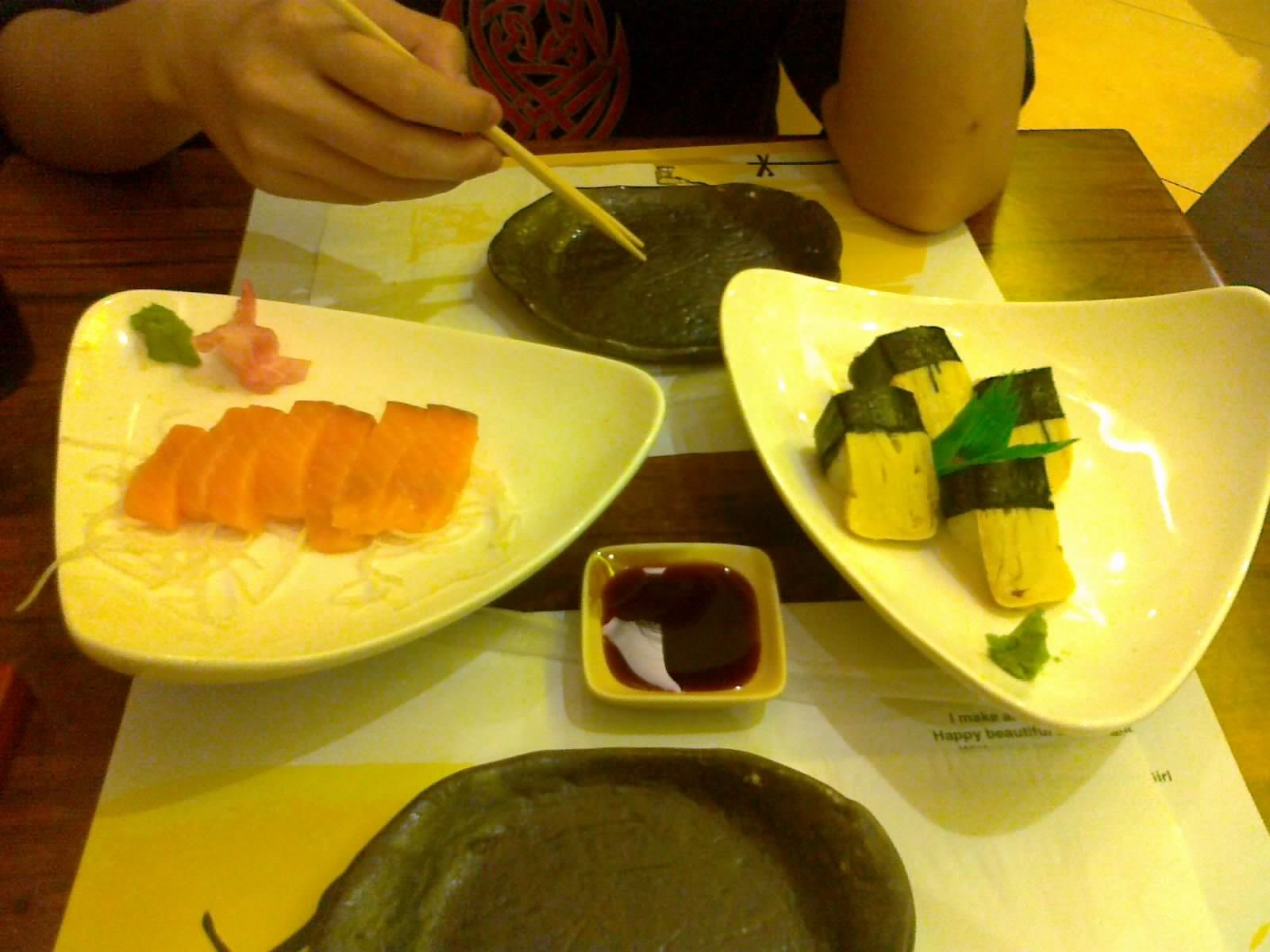 The salmon sashimi and the egg sushi arrived first, and because there was quite a lot of other people having this sushi fest, it was a pretty long wait. The salmon's color was unappealing to me—it wasn't as orange as I would usually have it. The taste confirms its freshness, which wasn't really the freshest salmon I've had. It was pretty bland if you don't add in any soy sauce. The tamago was pretty bland as well, and not sweety-eggy as I usually have it. Nevertheless, the rice is quite a saving grace, with its soft and fluffy texture with a slightly sweet and slightly vinegary flavor.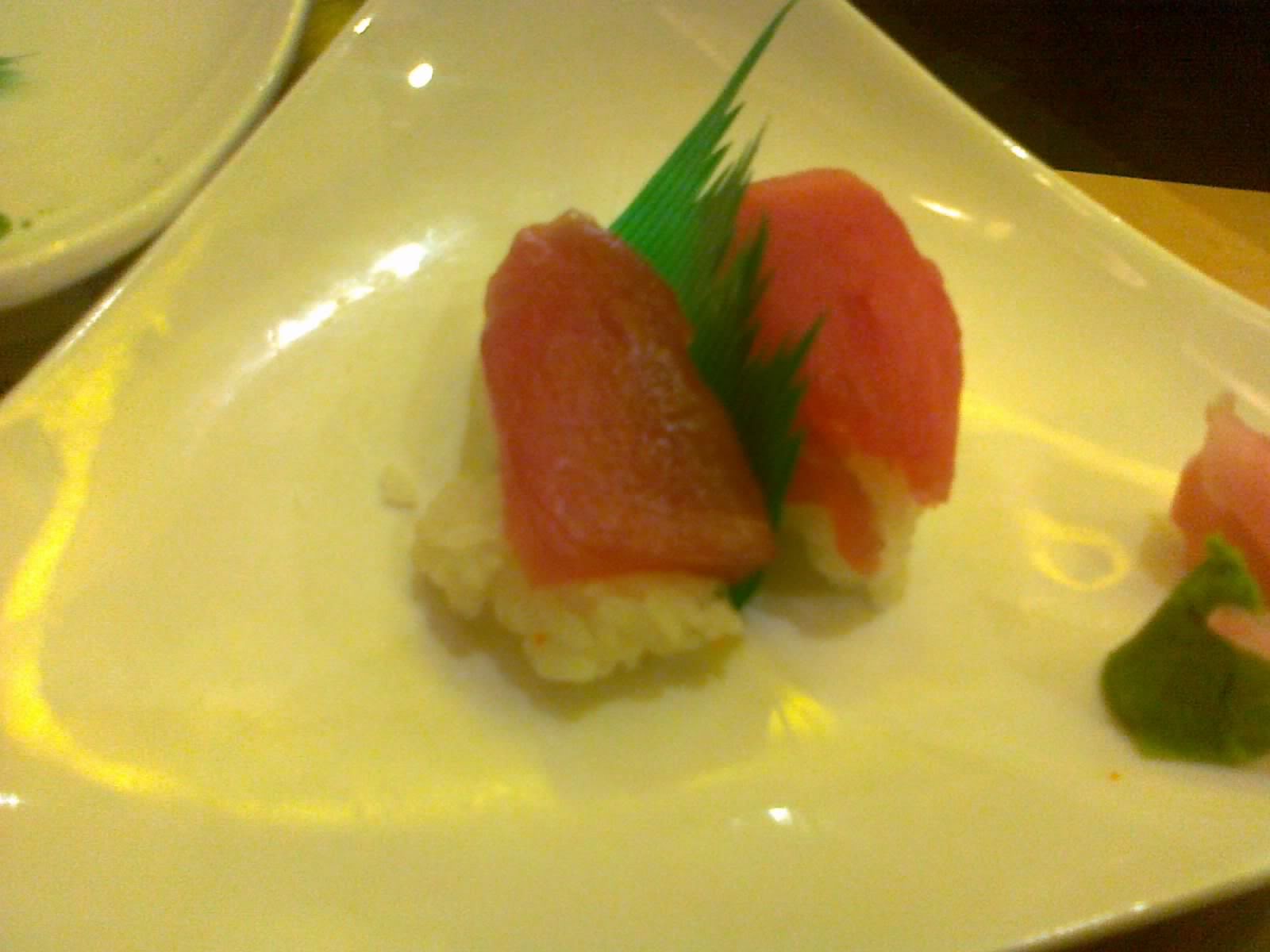 The tuna sushi was a bit late, and there was only a couple of pieces. Not that I mind, it means I get to try others. Like the salmon, I found the fish not the freshest. But like the rice they used on the other sushi, the rice here was spectacular. After consuming these, we asked for their Shake Sushi, Futo Maki, and Kanikama Maki.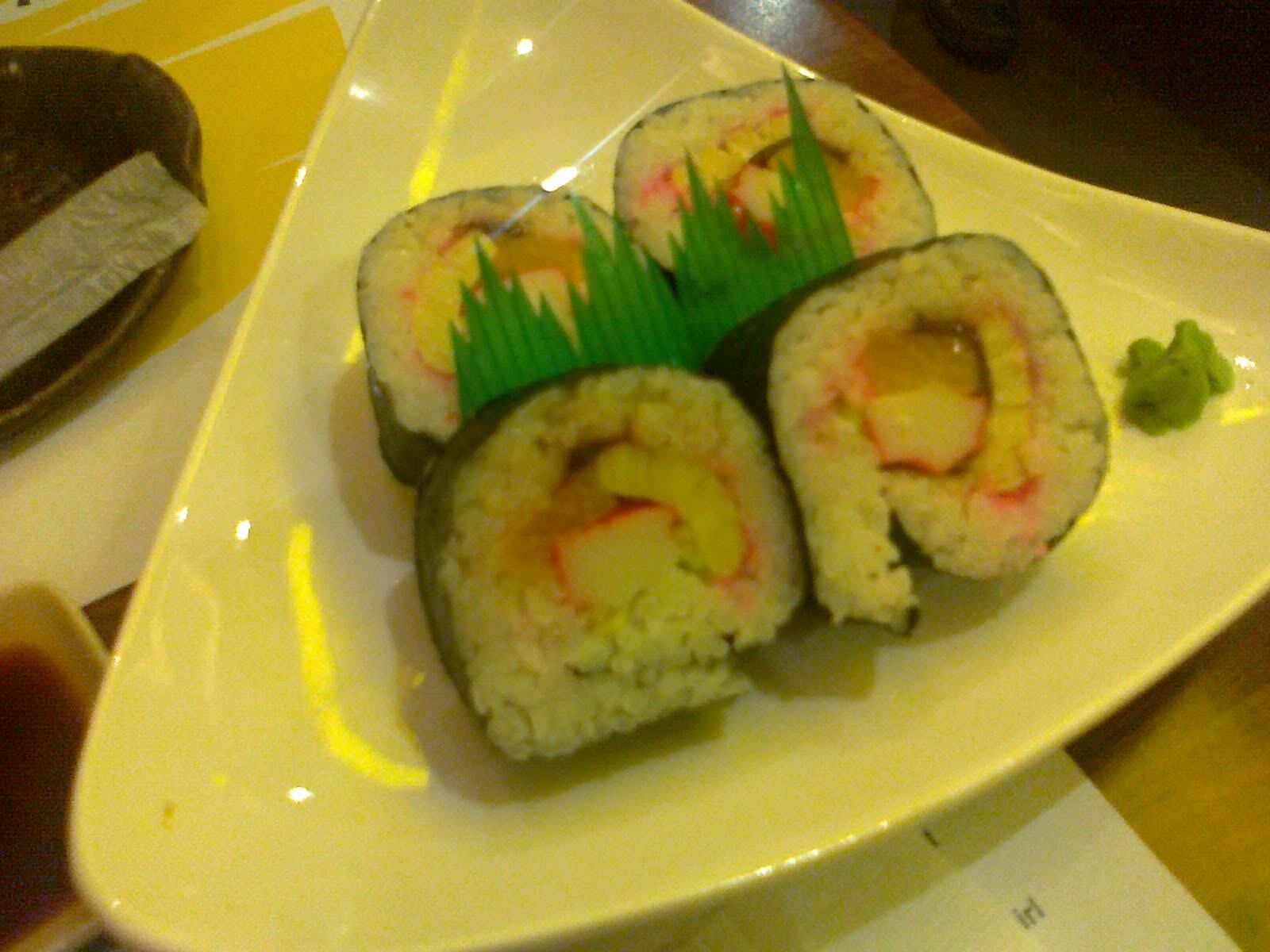 The Futo Maki arrived first in four huge rolls. I usually eat maki in one bite, but even this proved to be a challenge. The nori wraps the sushi rice which wraps its contents—egg, crab, radish, and crabsticks. This made for a funky texture, but the medley of the flavors, especially the crunchy radish, didn't really agree with me.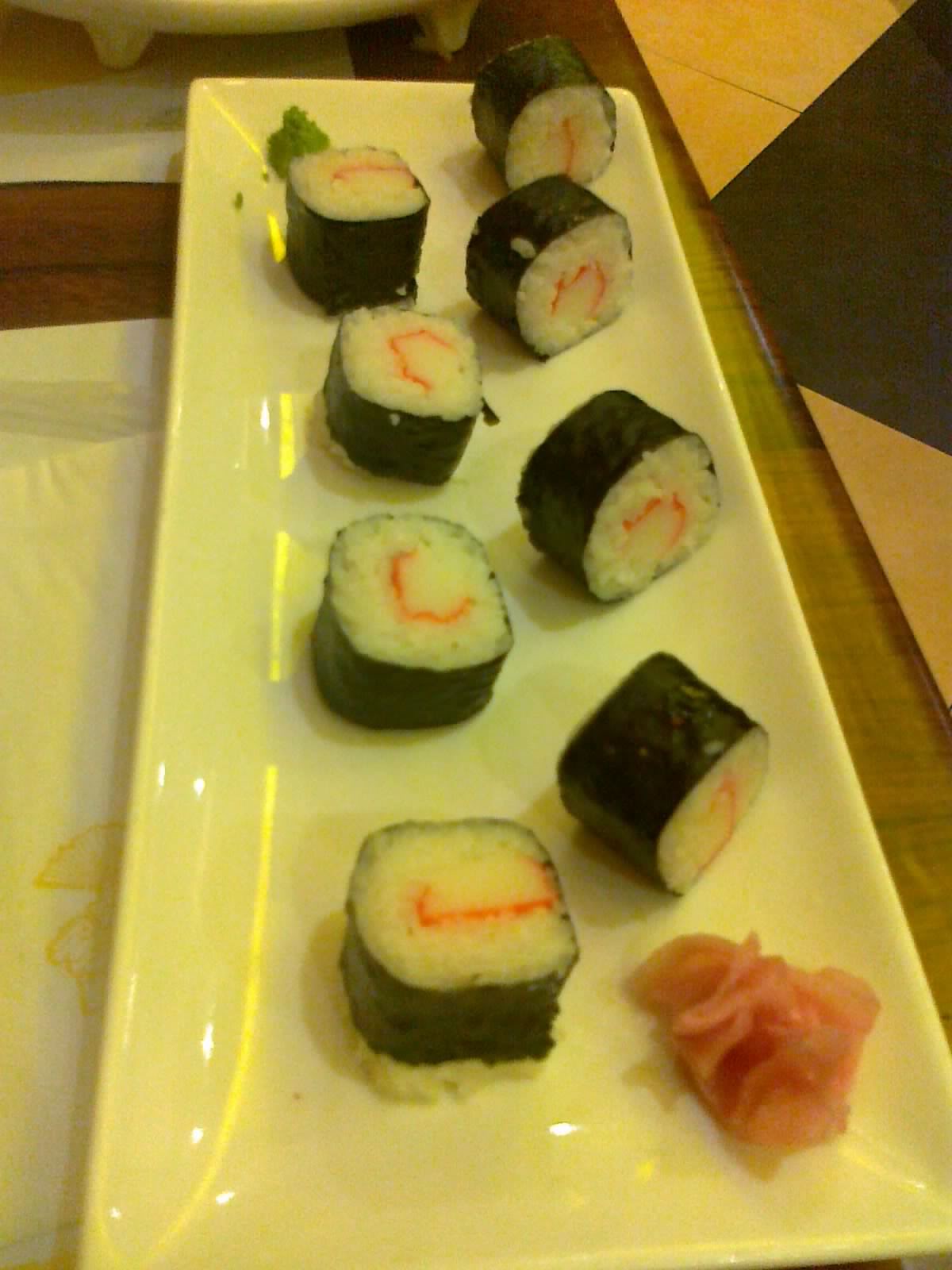 The Kanikama Maki was a simple one—kani or crabsticks wrapped in sushi rice and nori. Its simplicity made the sushi rice shine, and the soft crabsticks complemented it very well, making this my favorite order so far.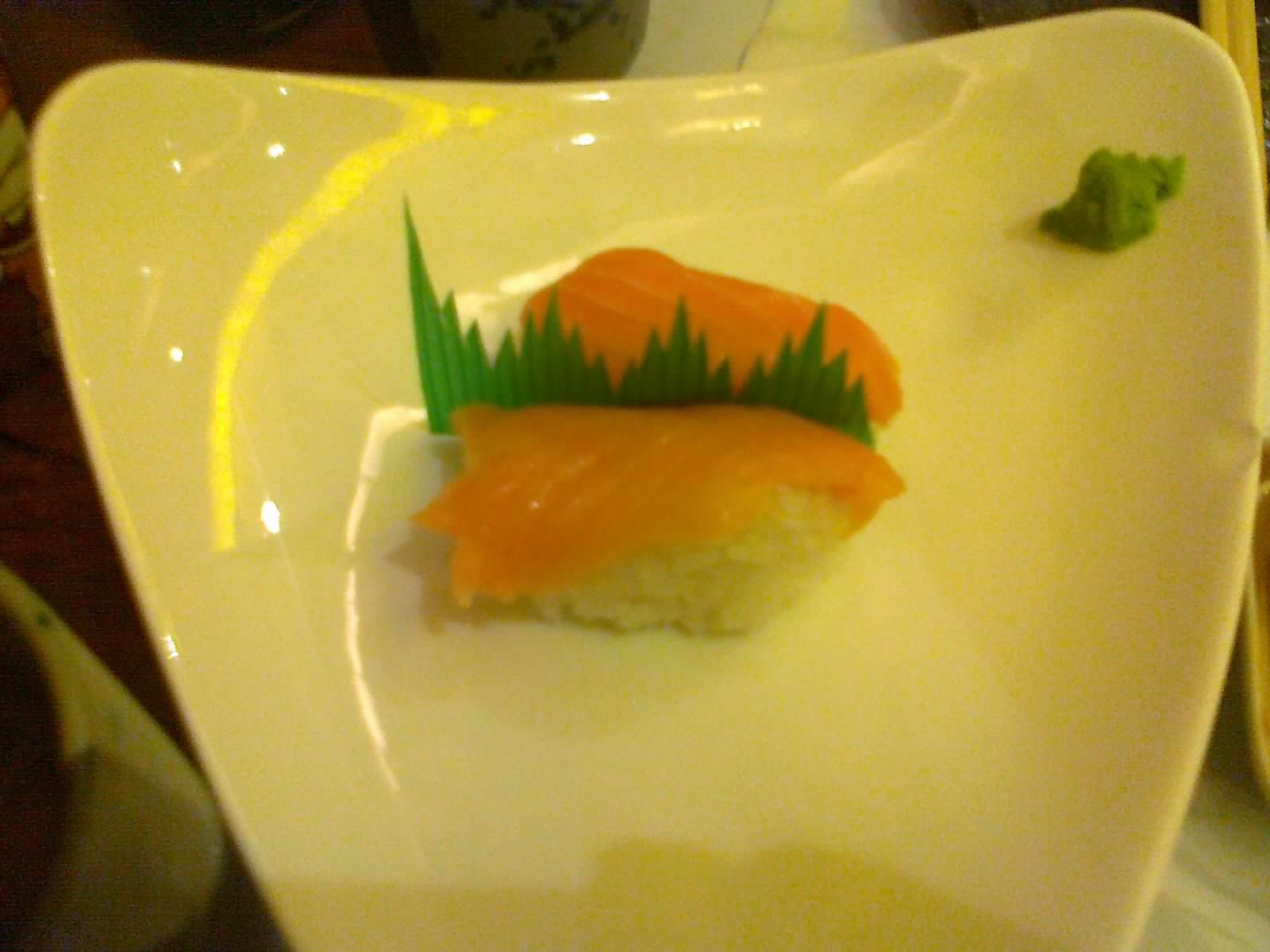 The salmon sushi, well… based on our experience with the sashimi earlier, I wasn't expecting much. However, they cut the salmon so thinly that it somewhat masks its freshness—in this case, the lack of it. Our next orders consisted of their Uni Sushi and Dynamite Roll.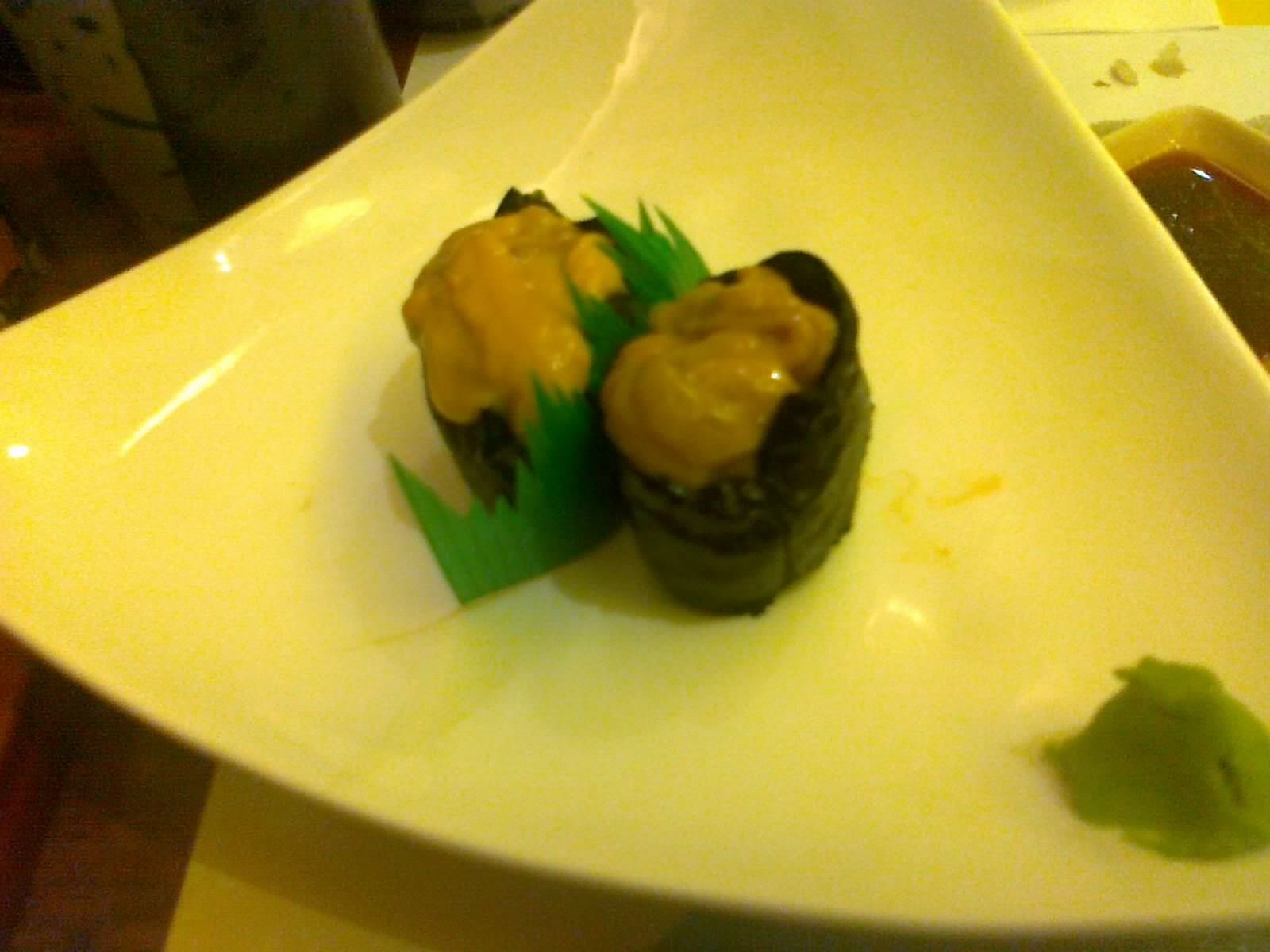 Uni is sea urchin, and this is what you get if you crack open one. It's pretty slimy and it feels like you're eating live tentacles, which you may or may not like, accompanied with a salty flavor. I really dig uni for its texture, but it still doesn't kick the kanikama maki away from my top list so far.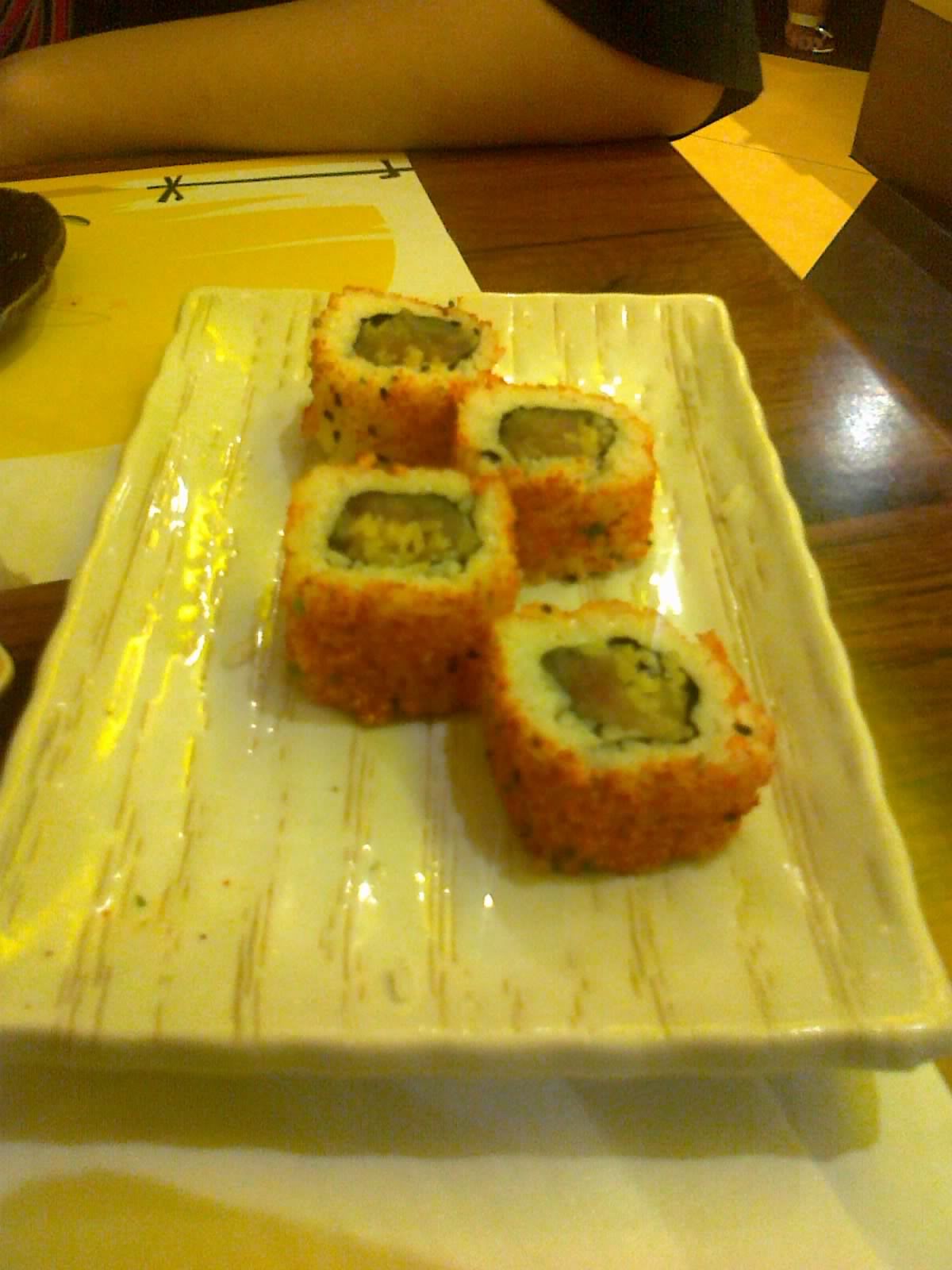 We really had no idea what this roll is, and I regret not researching what it is before ordering it. The Dynamite Roll literally exploded in my mouth. Okay, not literally. But the first bite—and I ate one roll all at once—made my mouth felt like it was on fire. Those orange stuff on the outside? Apparently, they're chili flakes. And the tuna on the inside is the spicy kind. Think wasabi only it lasts much, much longer that it becomes very uncomfortable. It's like eating siling labuyo raw, and, yes, I've tried that once. Even beloved had a hard time eating this, describing it to be worse than kimchi. We had to share one piece and smother it in soy sauce so that we won't have any leftovers. I think this one uses a mayonnaise dip that makes it tolerable. Sadly, they don't include one in the promo.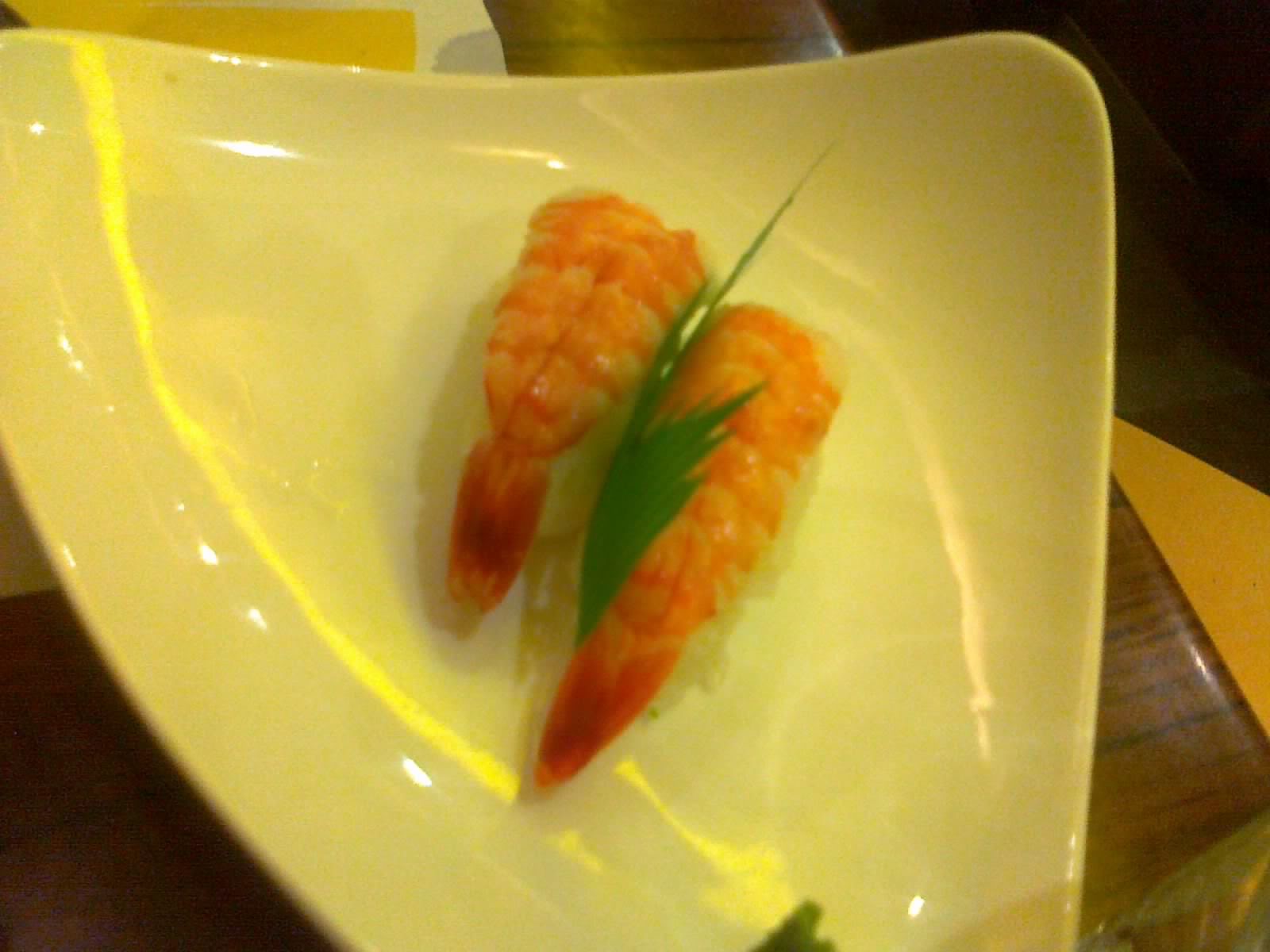 Our last two orders consists of their Ebi Sushi and California Roll. The shrimp on the Ebi Sushi was pretty rubbery and bland. I'm starting to think that the time has an effect on the quality, and it was pretty near closing time when we went.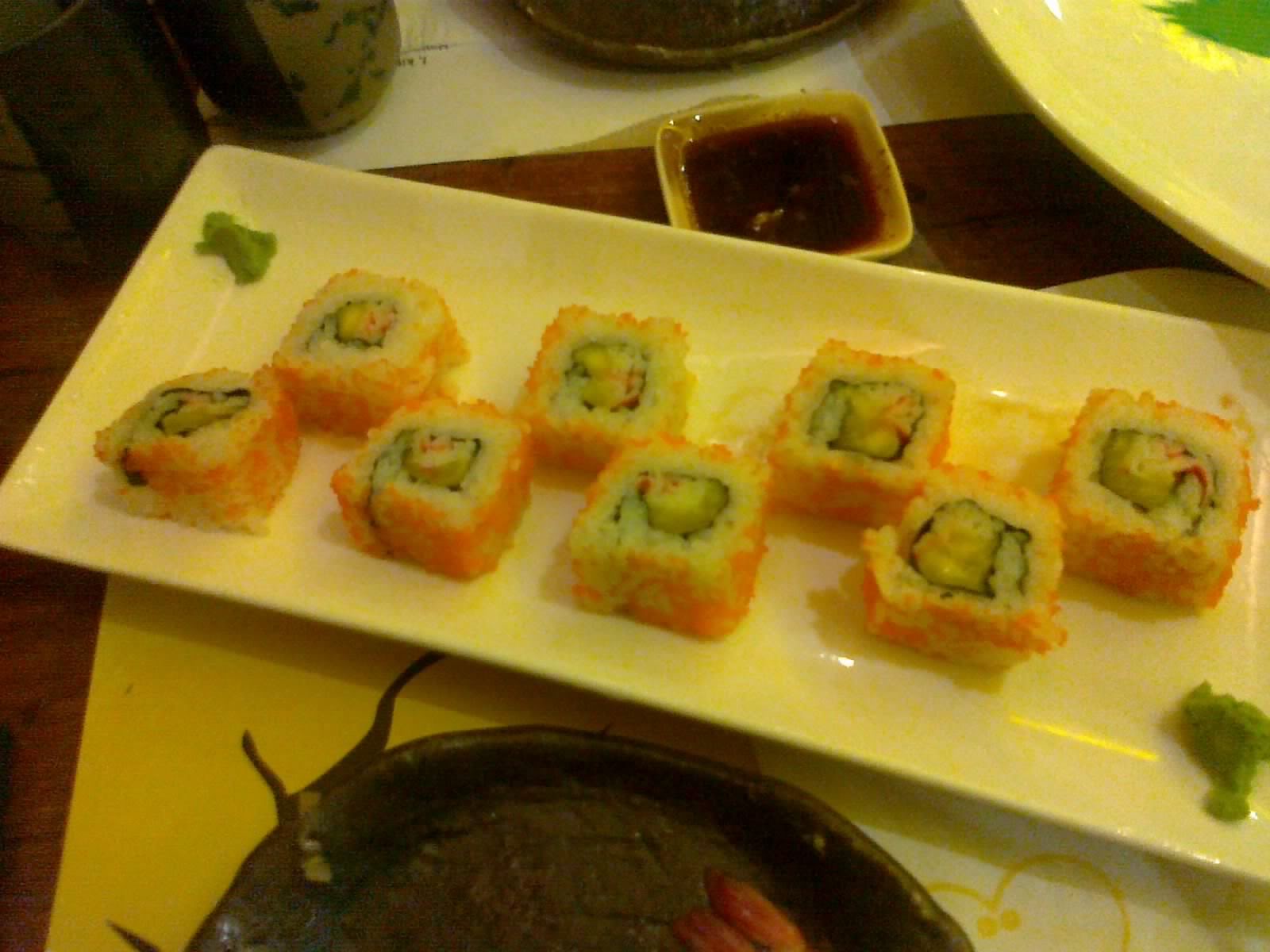 The California Roll receives similar comments. This time, the mangoes are noticeably overripe. We really did want to order the Saigon Roll just to try out everything. But because of the Dynamite Roll and the not-so-good quality of ingredients save for the rice, we didn't manage to do so.
Once again, Teriyaki Boy fails to amaze me. Similar comments—they do some stuff very well. This time, their sushi rice gets full marks from me. However, like the last time we went here, they did a lot of stuff wrong. The other stuff in their sushi, including their sashimi, wasn't very fresh. Also, the service was very, very slow. The latter complaint can be good, though, since you'll get to eat more due to waiting. Nevertheless, I still think 250 Php is a great deal for eat-all-you-can sushi. If you want to try your luck, I think it's better if you go here earlier, perhaps at opening or lunch time. Take note of the restrictions, though; the promo only runs on weekdays, only on this particular branch, and only until October 15.