Beloved and I had breakfast at Marina yesterday. Marina is a seafood bar and grill, which makes it pretty ironic that we went here for breakfast. I haven't personally tried said bar and grill portion of the place, but I saw a tempting advertisement at Timog boasting a 120 Php breakfast buffet promo at said branch. Still, I thought it was pretty doubtful since I knew Marina was a seafood grill, and I thought they would serve refurbished leftovers from the night before. However, I cannot deny that 120 Php is pretty much cheaper than any other available breakfast place that can actually make us full, so we decided to take advantage of it.
It probably needs no introduction, but we dug straight in. It was actually only 119 Php for the buffet and we also had the option to add 25 Php for free-flowing coffee, which we also partook of.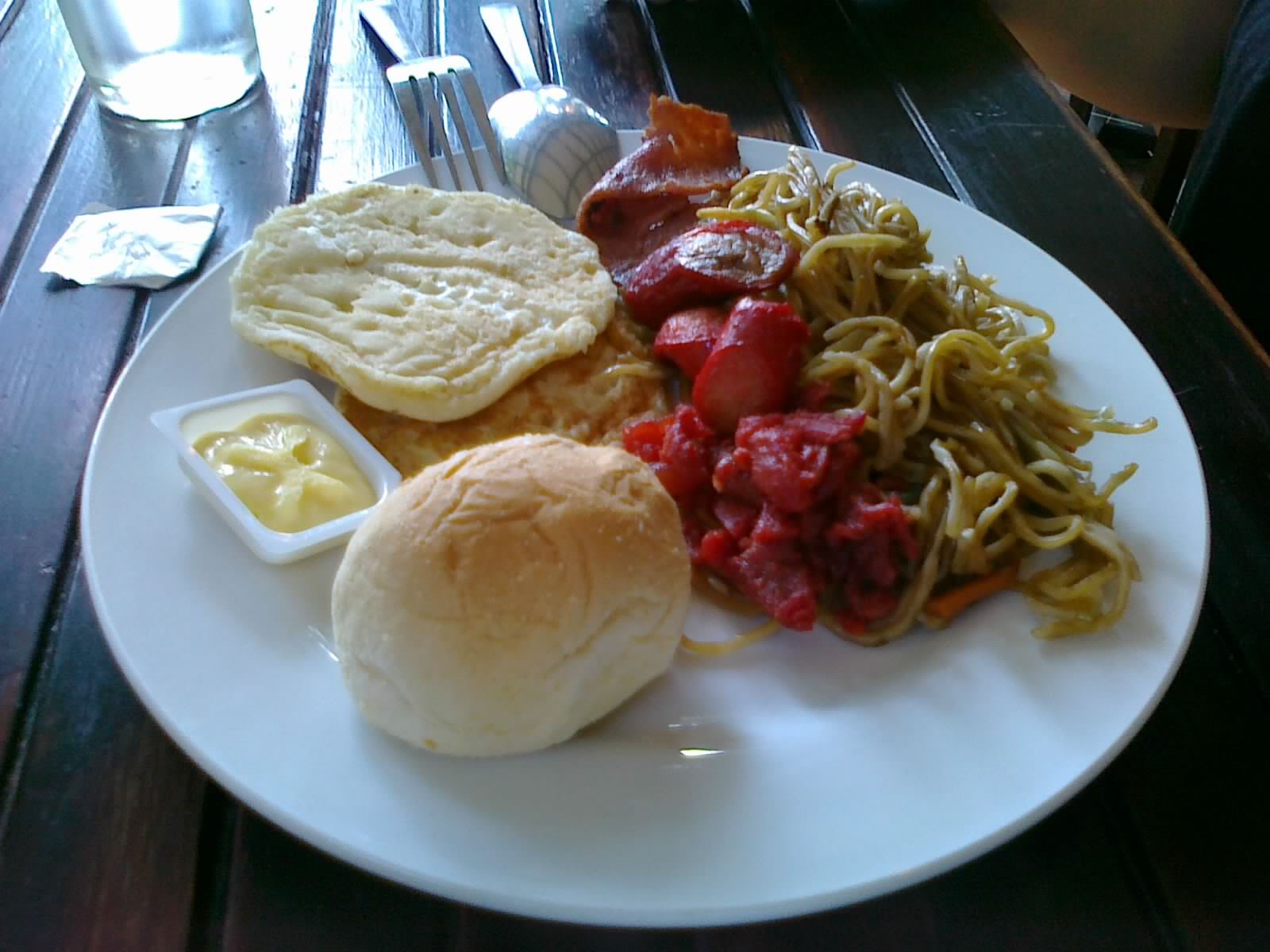 I expected a typical Filipino breakfast buffet, with the 'silogs and whatnots, and some were present. There was tapa, tocino, ham, hotdogs, and skinless longganisa. What I didn't really expect was the presence of pancakes and toast, as well as pandesal, with as much butter and cheese as you want. In addition to that, there was pancit lomi, or basically noodles in egg drop soup, and pancit canton. Also, there were two kinds of omelettes—one with cheese and one with I think leftover seafood. Of course, there was rice, garlic and plain, as expected. Oh, and there were a lot of kakanins like puto and kutsinta. Finally, there's also dinuguan, which we didn't really get any of.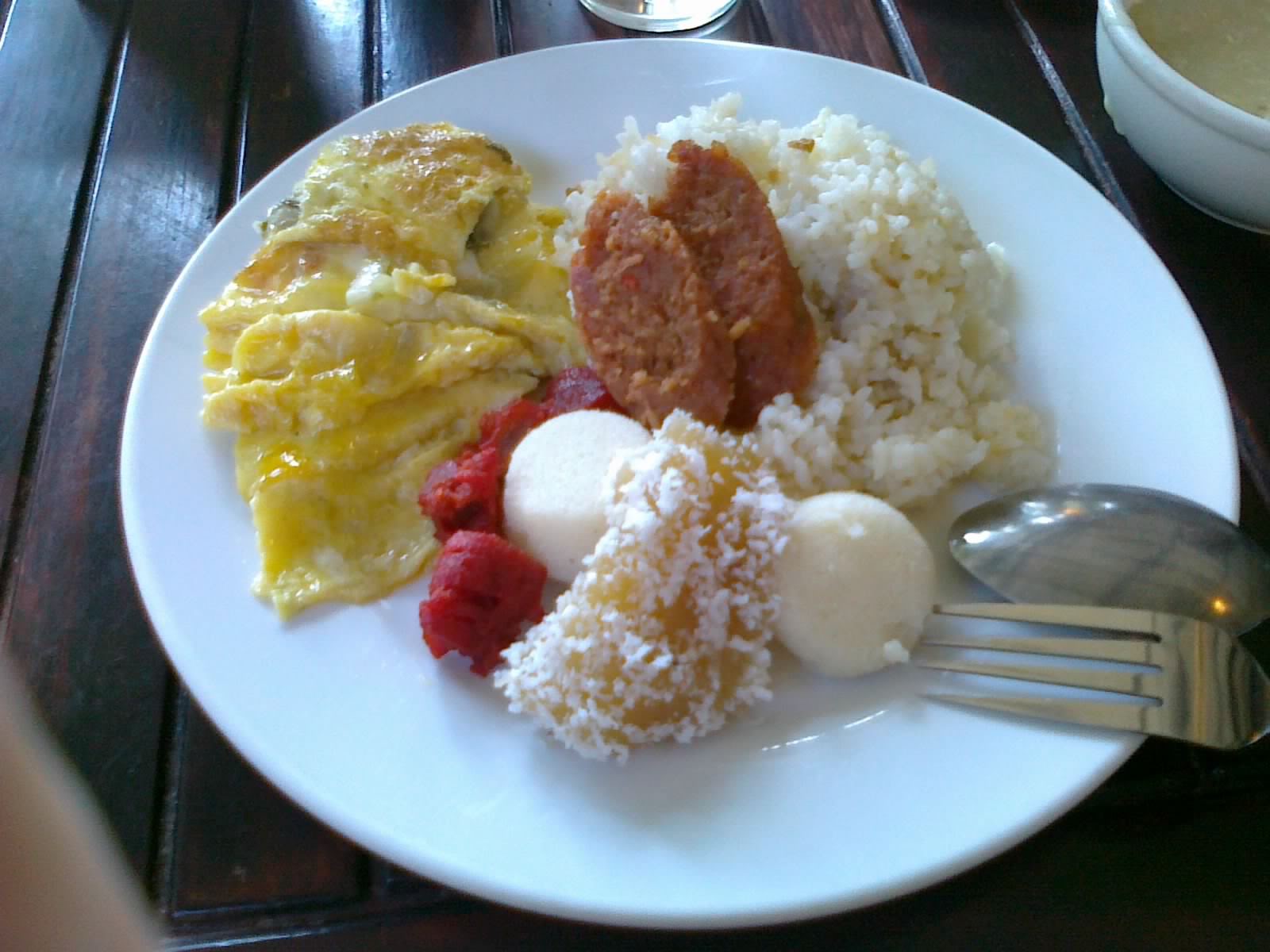 The rest, however, we did try. I'll admit that none of the meat stuff really stands out, and I'm not really fond of the dry meat 'silogs have save for bacon and Rodic's tapsi, which, sadly, they do not have any of. The pancakes also weren't as hot as I would've wanted them to be. However, I did find the noodles of the pancit quite tasty, even without any toppings in it.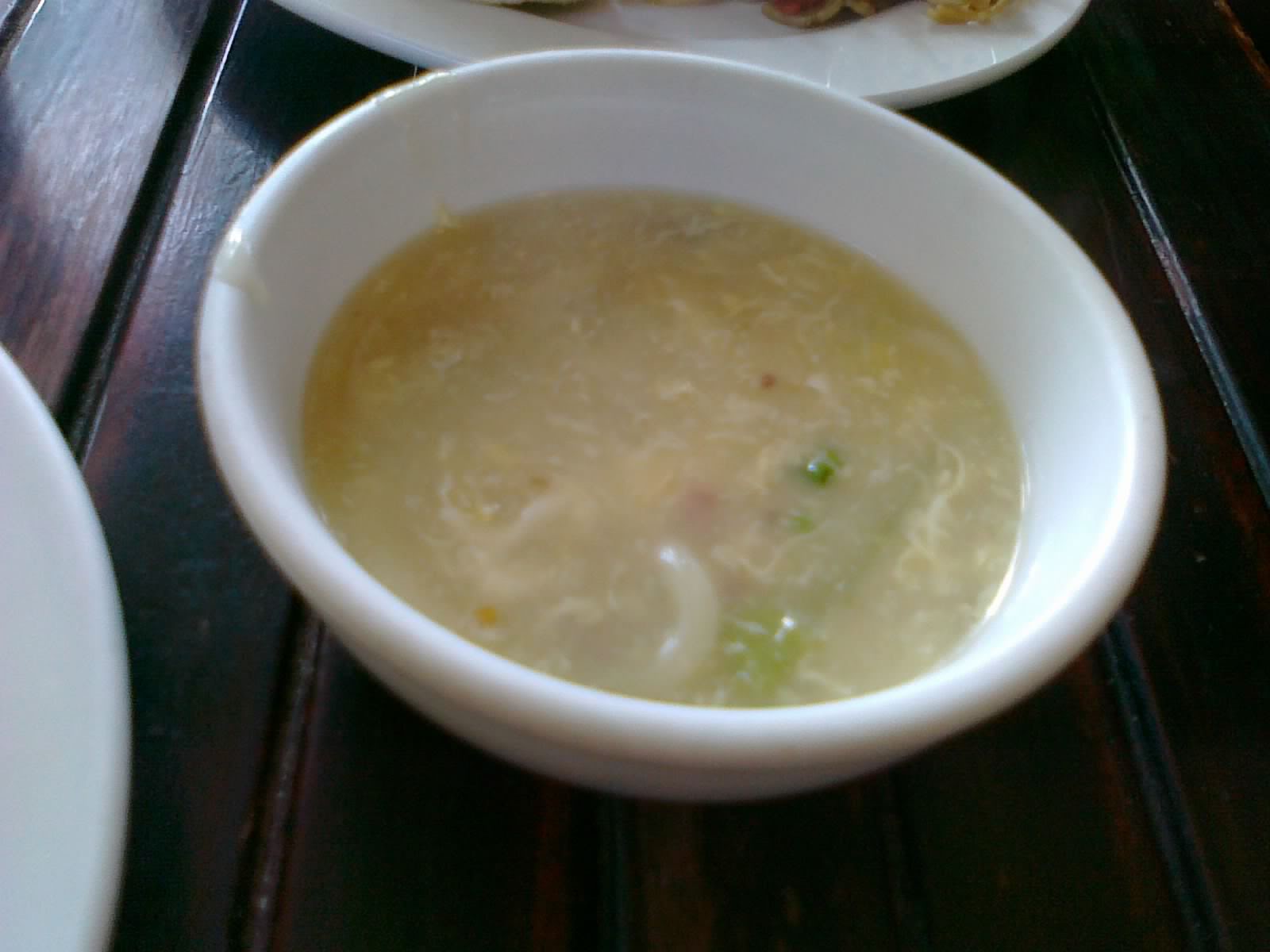 Another dish that stood out was their pancit lomi. The egg soup was kept hot and delicious that it can do without the noodles. It's still a welcome addition, though. Both me and Beloved probably likes this one the most from the available choices.
Beloved loved the omelette. I thought they weren't that bad, but I didn't like them being wet. I also dislike the fact that there was squid inside one of it. Beloved didn't share my dislike of the dish.
Again, I'll admit that this was not a very spectacular buffet. However, for the budget-minded and the hungry, such a deal is hard to pass on. We spent less than 150 Php each, and we were very much full until dinnertime that day. When I have breakfast at McDonald's or Burger King or Jolibee, it costs me around the same without the variety and I don't really get full. What's more, I don't get free flowing coffee from said joints. That said, there are some restrictions in place aside from the limited choices. First, I think only the Timog branch has this promo. Second, I don't know for how long it will last, but they didn't have any dates as far as I remember. And finally, the buffet runs only from 6am to 10am—not that you'll spend more than an hour here.