Yesterday, Beloved and I had lunch at Army Navy. We always pass this by at SM North EDSA's Sky Garden, and I always get teased by the sight of the three-patty three-quarter pound burger they humorously call the "Bully Boy Burger". Sadly, every time we pass by, we're either too full or are just really passing by. I did get mixed reviews here, but they all agree that the B.B.B. is big as advertised. Finally, we got the chance the other day for some reason.
Anyway, Army Navy specializes, aside from the said three-patty three-quarter pound burger, in burritos and sandwiches. Apparently, their portions are able to fill up a military personnel, hence the name. Their menu are also mostly eaten by hand, making it more appropriate. Also, the names of their menu items are mostly patriotically American and are mostly alliterations or puns, making them fun plays on words.
So, we got the said Bully Boy Burger for 235 Php. After deciding between a "starving sailor", which is what they call their sandwiches, or the burrito, we settled for the latter. We got the Steak Breakfast Burrito for 180 Php. In addition to that, we also asked for an order of their Freedom Fries for 60 Php, a large Vanilla Milkshake for 99 Php, and a large Libertea, which is what they call their iced tea, for 55 Php.
Although all our food arrived at once, after the drinks, I'll start with what's important—the Bully Boy Burger. This might be the reason for you to go here, because it's three generous quarter-pound patties in between two buns, making it almost a pound of beef. For less than 250 Php, it's a pretty good deal. But that won't matter if it doesn't taste good? I had some feedback that it's pretty dry and tasteless. My first few bites busts this assertion. It's very juicy—in fact, the juices run down the foil. I found this burger similar to the Ridiculous Burger at Burger Ave., except this one had no time constraints and I was able to enjoy it between bites of burrito. In addition, the bun was somewhat special that it has a stronger taste of sesame compared to other places I've tried. Garnish-wise, it's pretty simple, though. No cheese, only lettuce, onions, and tomatoes. However, maybe because I took my time, by the time I got to the end, the meat did turn a bit dry and tasteless that I wasn't able to finish it entirely. It was only a couple of bites left, though, so it's okay.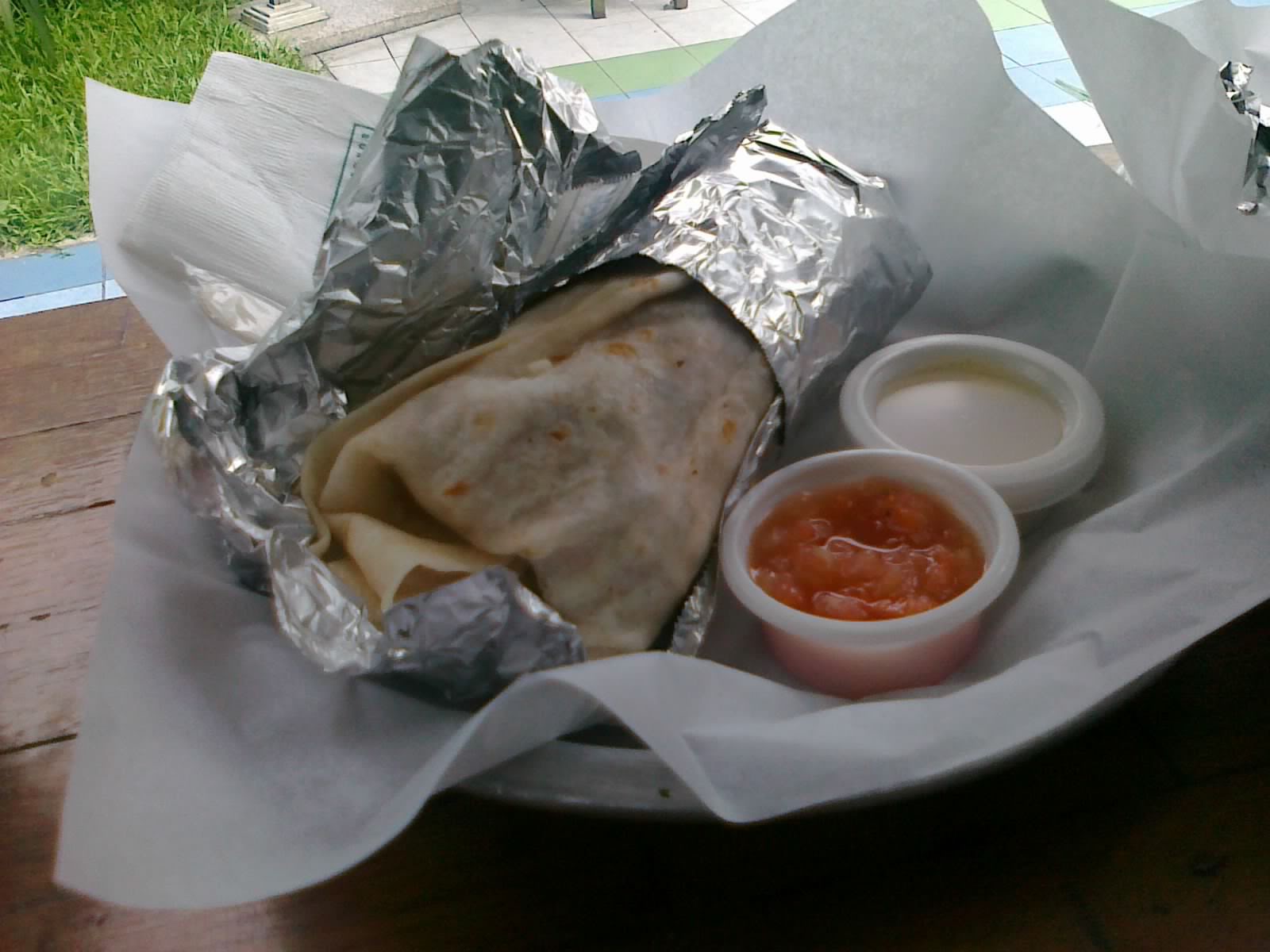 The Breakfast Burrito was a very generous serving as well. Taco Bell's burritos would dwarf in comparison. In it are juicy slices of steak (can be chicken or longganisa for cheaper), scrambled eggs, hash browns, and a few sprigs of cilantro wrapped in soft tortilla. It's very flavorful and very hefty, good enough for two. They gave us tomato salsa and a garlic dip that we didn't really use much, as the burrito was tasty in itself.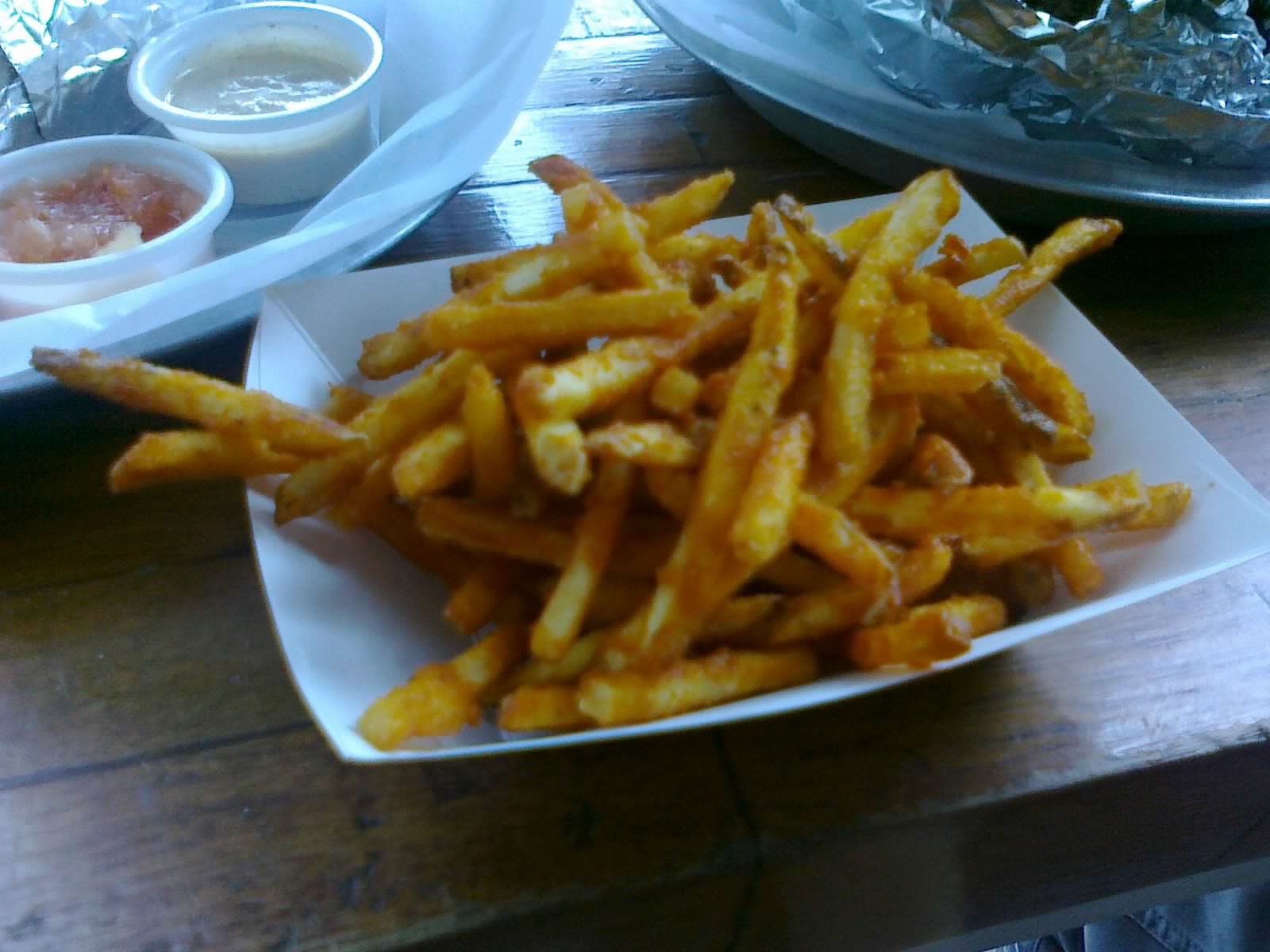 Their Freedom Fries is the least generous of our orders, but it's enough. I found their fries a mix between KFC's and McDonald's—the flavor from the former and the size and crispiness from the latter. Not a bad plate of fries at all. It managed to be our tastiest order.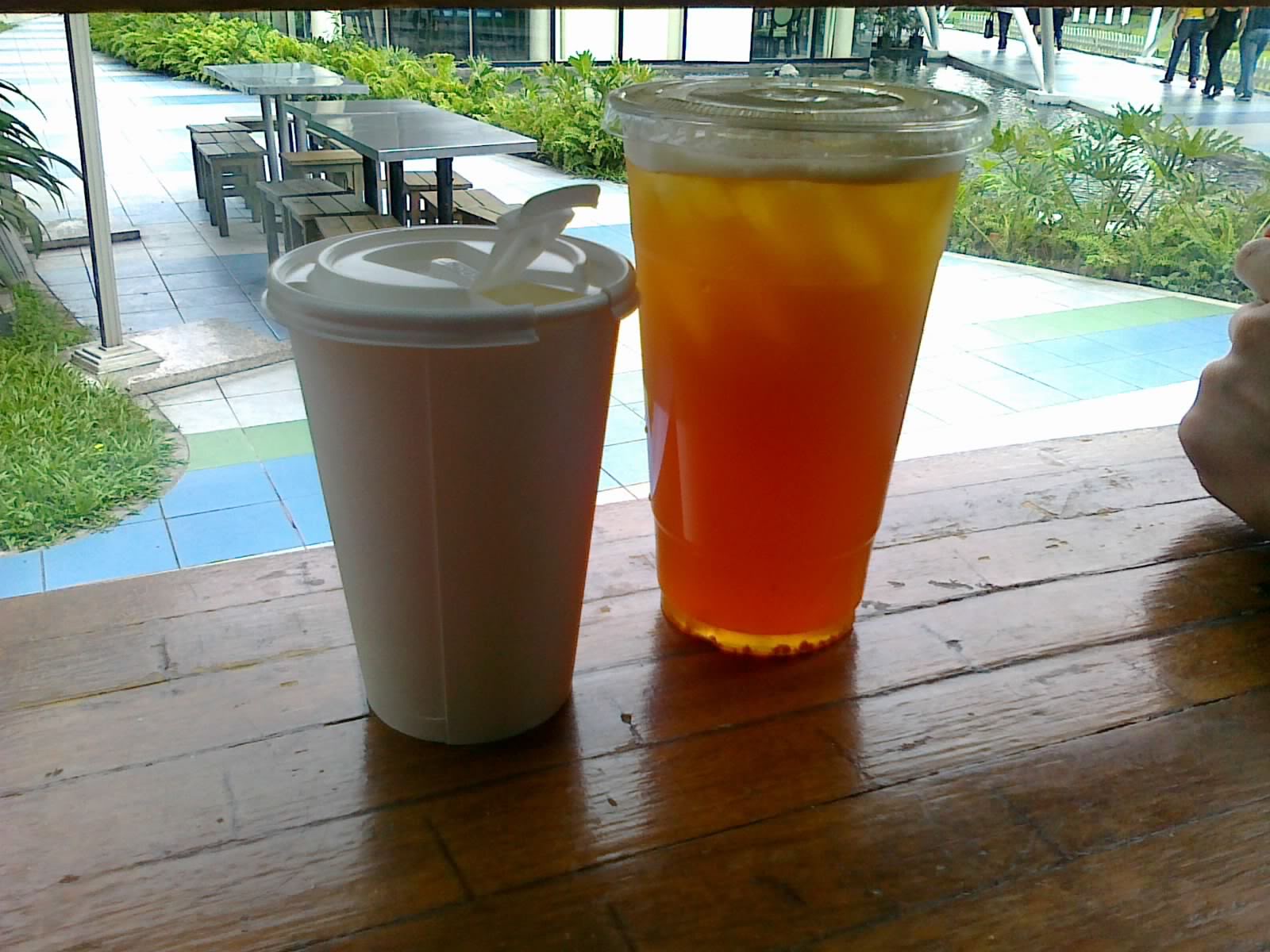 I'll admit that their burger is neither the tastiest nor the biggest I've had. But it's still a pretty good value. Also, there are plenty other reasons to go here. I saw another table order their Fearless Fried Chicken, which can challenge your usual fast food's two piece fried chicken meals. Also, you're not really limited to the Bully Boy Burger—they have smaller burgers at more affordable prices. It's basically an Americanized fast food joint at larger servings and competitive prices. I guess it's also worth mentioning that their drinks are pretty good too. The Libertea is not your instant-sweet kind, and the Vanilla Milkshake did its job that Beloved didn't even offer me a sip. All in all, a satisfactory stay.