Beloved and I had dinner at Stackers last night. This burger cafe is found at the edge of Eastwood City Walk, right across the newer Eastwood Mall. Coincidentally, this burger cafe is also found right across Johnny Rockets. However, I always find Stackers to be almost always full compared to its competition. Last night, we get to find out why.
As a burger place, it doesn't really diverse much aside from them using Australian beef. The name "Stackers" apparently comes from you being able to stack your patties, up to three. This really isn't something new. The usual fries are also present, and there are also different sides such as chicken and fish, also not really that unusual to find. Still, I've heard nothing but praises from this place. Anyway, I didn't order one of their "Stackers". Instead, I got their Jack Burger (228 Php). Beloved got their Fisher's Burger (148 Php). We also got a couple of orders of their Crispy Chips (45 Php each). And for our drinks, I ordered their Vanilla Milkshake (95 Php) and Beloved got their Auss'm Vanilla (135 Php).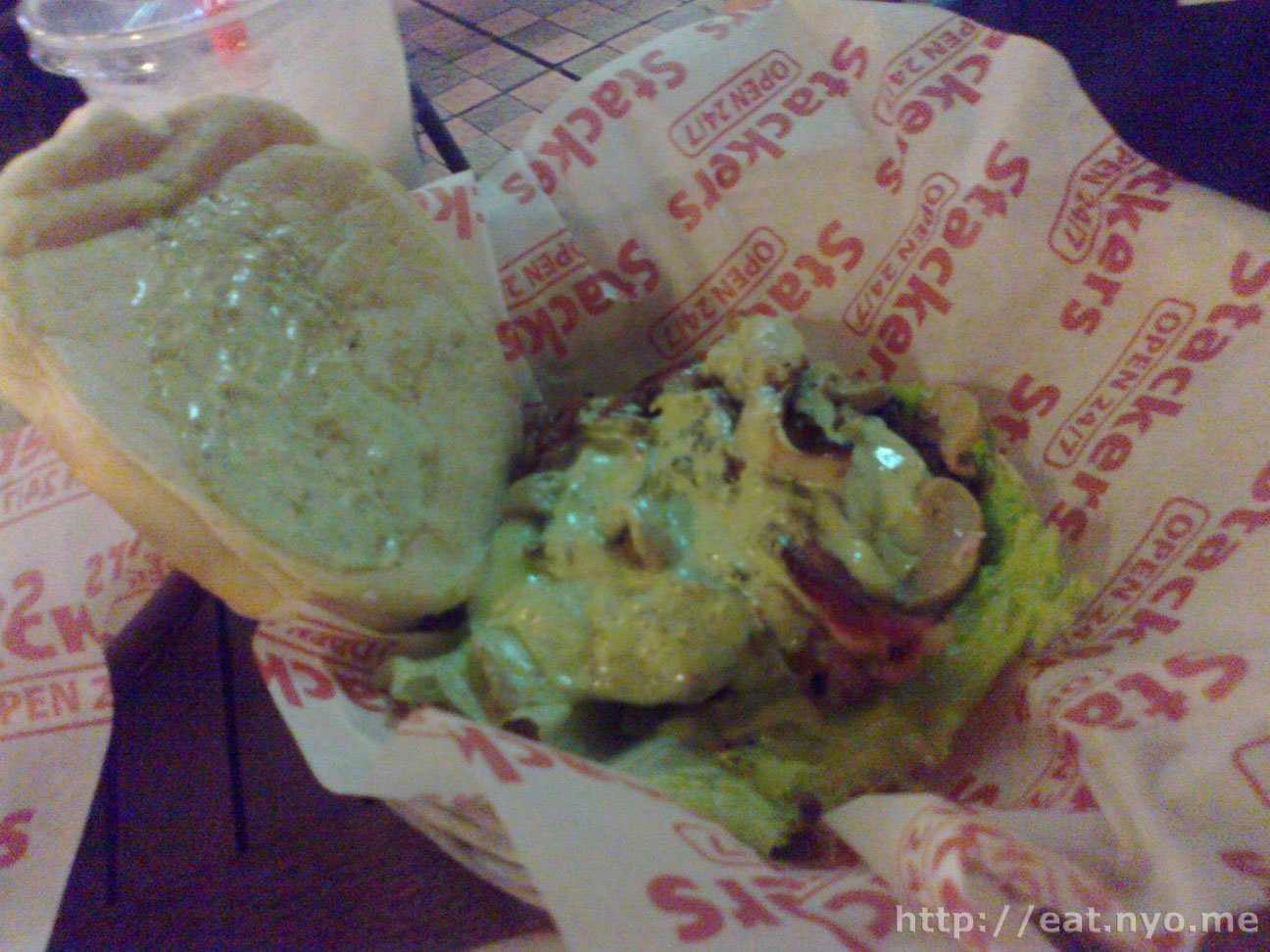 Although our drinks arrived first, I'll start with what arrived last: my order. This is the Jack Burger. Its ingredients were 1⁄4 pound 100% Australian Beef patty, Monterey Jack Cheese, Mushrooms, and Smoky Bacon. I was a bit disappointed with the taste and texture. The burger weren't as juicy as I would've liked, although the cheese and mushrooms did make it a bit sloppy. Also, the taste itself was dominated by the sour cheese. Although the mushrooms and bacon, especially the generous amount of them, were saving graces, I was hoping for a the beef to be the star. However, I'm sure fans of the said cheese and ingredients would love this. Size-wise, it wasn't the biggest I've had, but for the price range it was all right.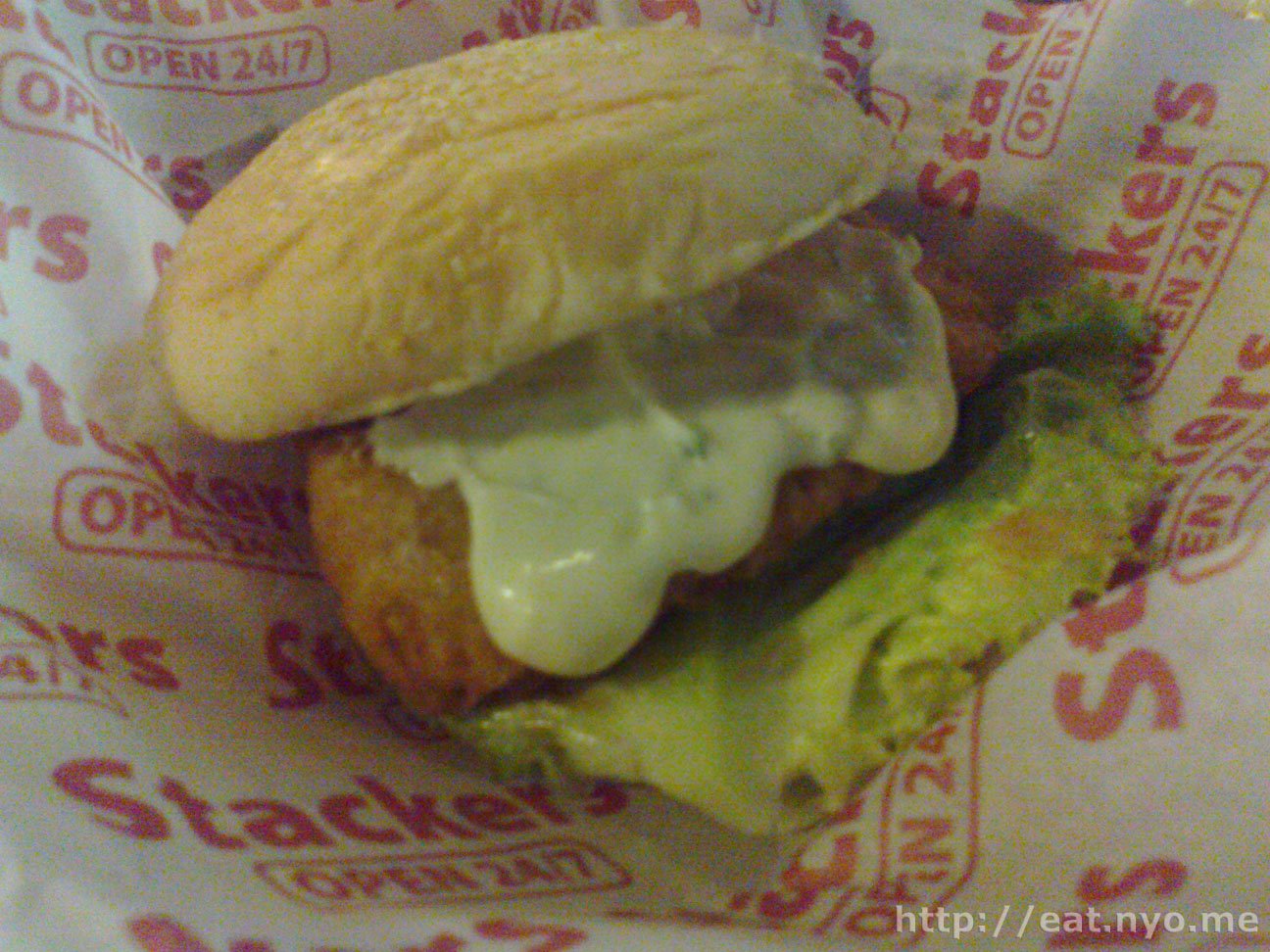 The best order of the night goes to Beloved's Fisher's Burger. The deep-fried fish fillet is among the biggest ones I've seen in between two buns of this price point. It's also pretty moist, and the sauce included just goes well with the white fish meat. Even a fish lover like Beloved had a hard time finishing all of it.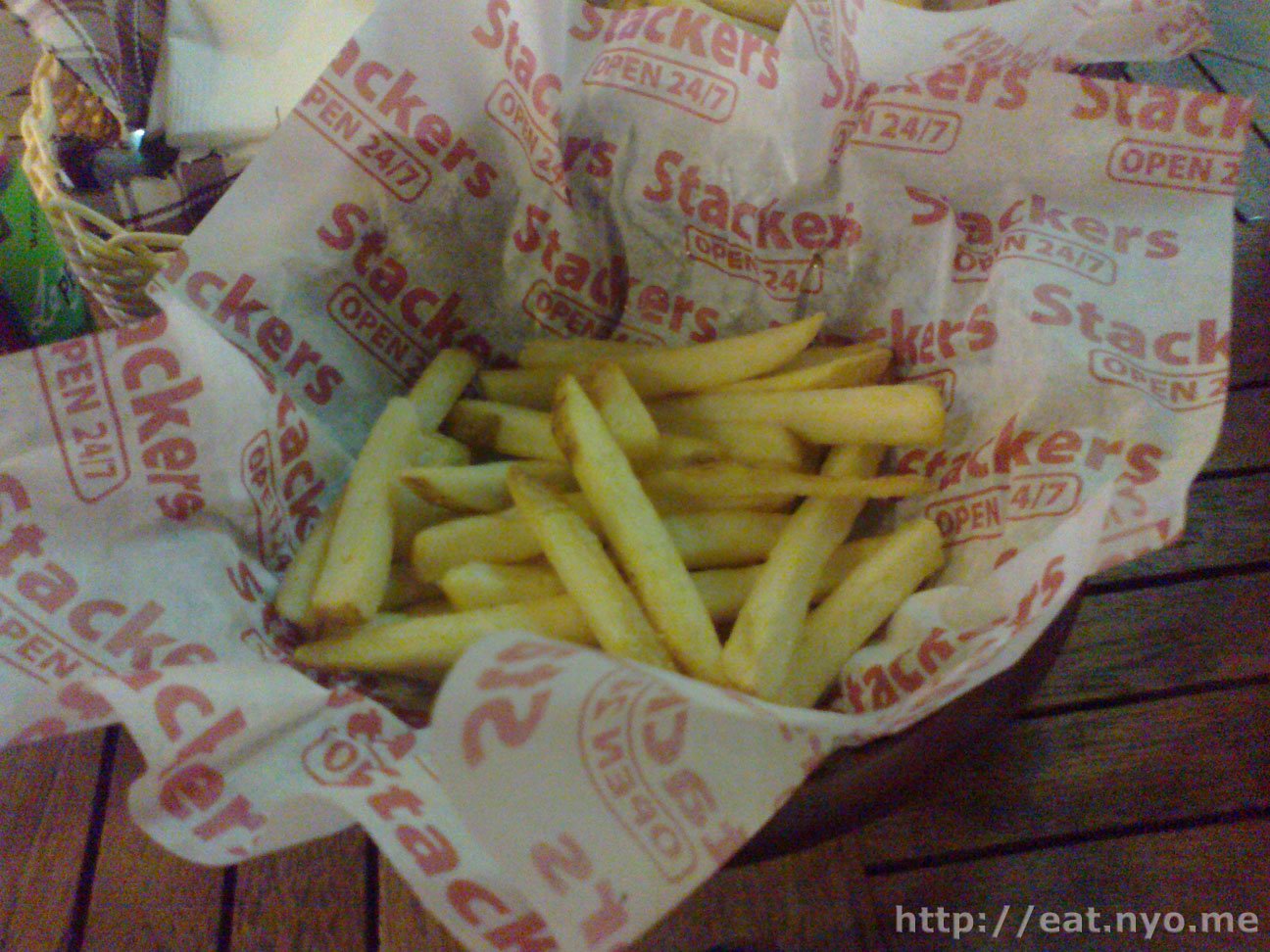 Another disappointing order for me was their Crispy Fries. It's not as crispy as I would've liked. The thick cuts are to blame. It's pretty fluffy, yes, and I guess it's a bit crispy on the outside, but that's not how I like my fries. However, for the price, it had a very generous amount.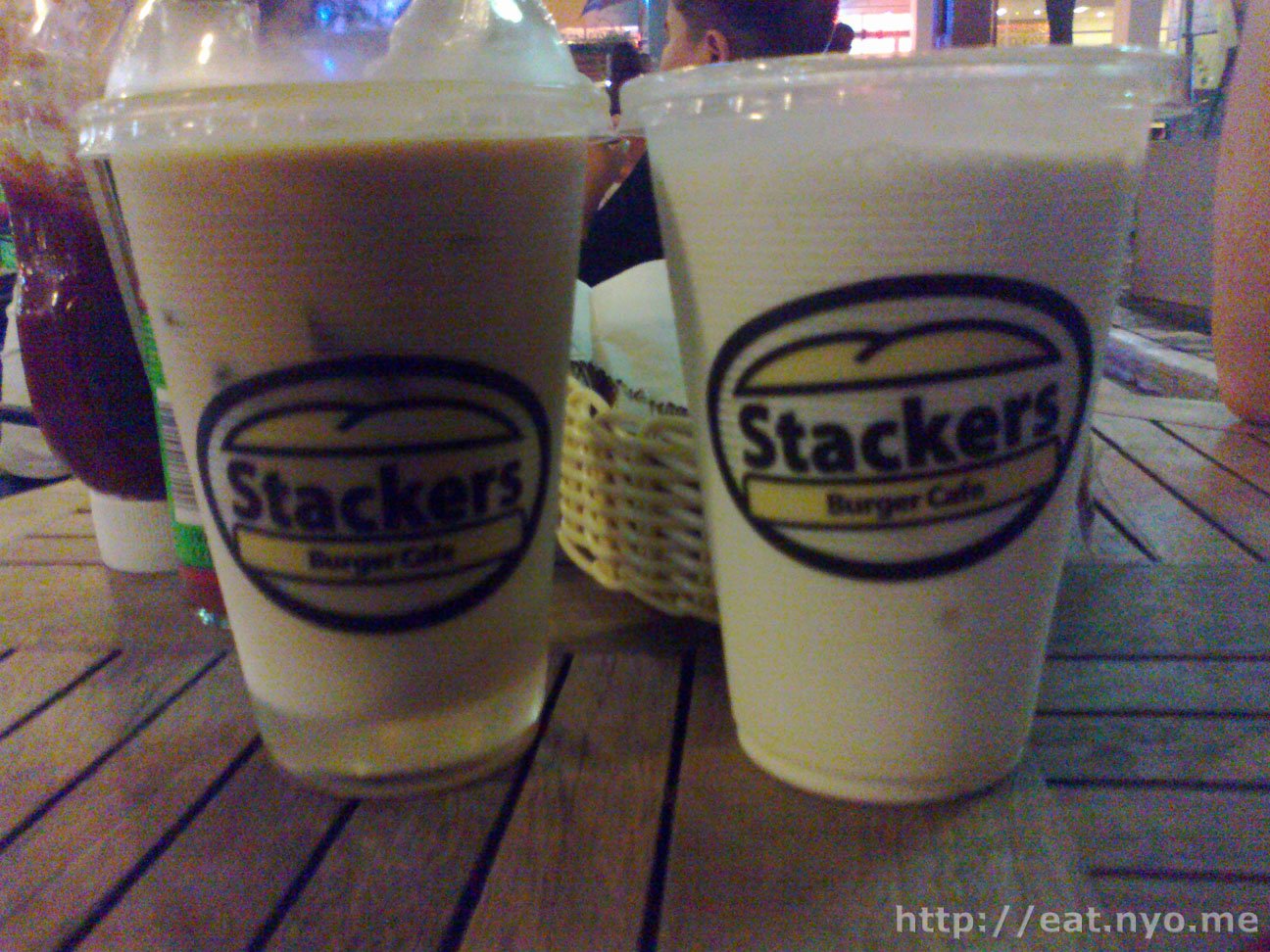 I guess our drinks are also worth mentioning. My Vanilla Milkshake on the right is basically vanilla ice cream in thick, liquid form. Beloved's Auss'm Vanilla on the left is essentially an iced coffee topped with vanilla ice cream. I wasn't aware of the ice cream, so Beloved managed to sneak this one off me. Size, again, mattered.
I finally understood why this typical-looking burger cafe gets more customers than its competition across the street. When we tried out Johnny Rockets, our bill amounted to almost 1000 Php. Our bill here barely reached 700, and we got, I believe, superior orders. Sure, I didn't really like my burger as much, but I did get full. Beloved's burger was simply among the best value sandwiches we've ordered. We didn't have unlimited fries, but the two baskets we ordered yielded four big cuts left. In addition to that, we got ourselves two very nice drinks to wash it all down with. Ironically, and from what I've seen, they get praised more on their fish and chicken, the latter I'll make sure to try out next time.
I'd give this place a thumb and a half, but I round down the thumbs rating for consistency. Despite not having anything fancy other than the "Australian Beef", overall, Stackers is a pretty good value among all premium burger joints I've been to.