Beloved and I had dinner at The Sweet Spot a couple of weeks ago. This place is one of the first to lease a newly-opened building near the corner where the police station of UP Teacher's village was. I've passed by this place a couple of times before, and noticed that they didn't really offer only sweet stuff, as anyone sane would assume from the name of the place. In fact, I thought one of their items was interesting. Anyway, because we were feeling adventurous, Beloved and I went.
Their menu was quite small, and we learn that this was more of a bistro or cafe than a full-fledged restaurant. Their dishes have a nice ring to their names and they have a wide array of coffee- or tea-based drinks. I ordered their Honey and Whiskey Glazed Pork Belly (285 Php). Beloved got the menu item that I thought was interesting—their Asahi Fish and Wasabi Chips (220 Php). We also ordered their Truffled Cream of Mushroom Soup (90 Php). For our drinks, I settled for their** Matcha Green Tea Mint** (190 Php) and Beloved asked for their Iced Mocha (120 Php). Note that we didn't get our receipt until later.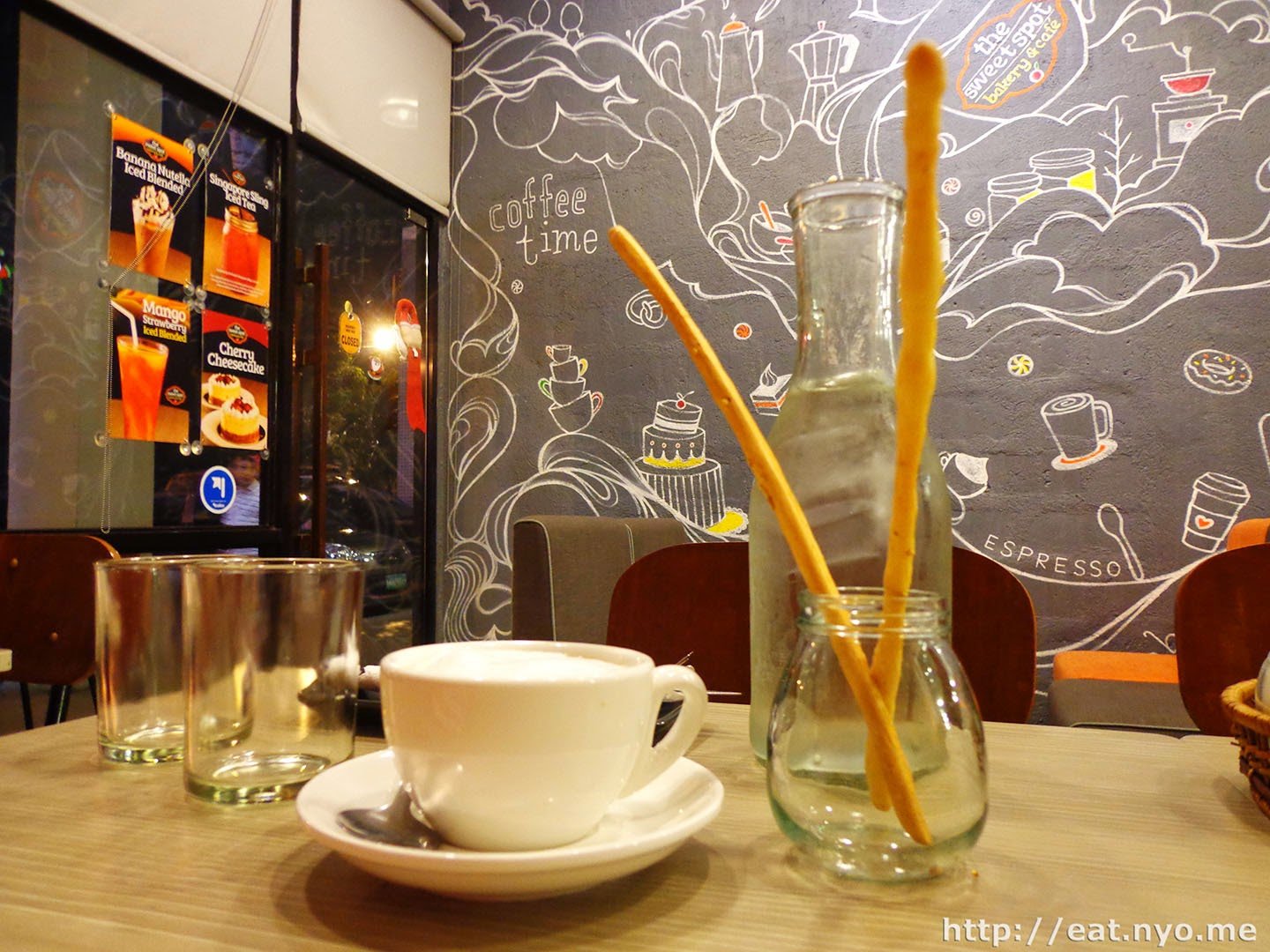 We got our Truffled Cream of Mushroom Soup first, as expected; although I did expect more. It came in a small cup with two long breadsticks. The small serving was somewhat compensated with a pretty rich and chunky mushroom soup. We sure wished there was more, though, especially for the asking price.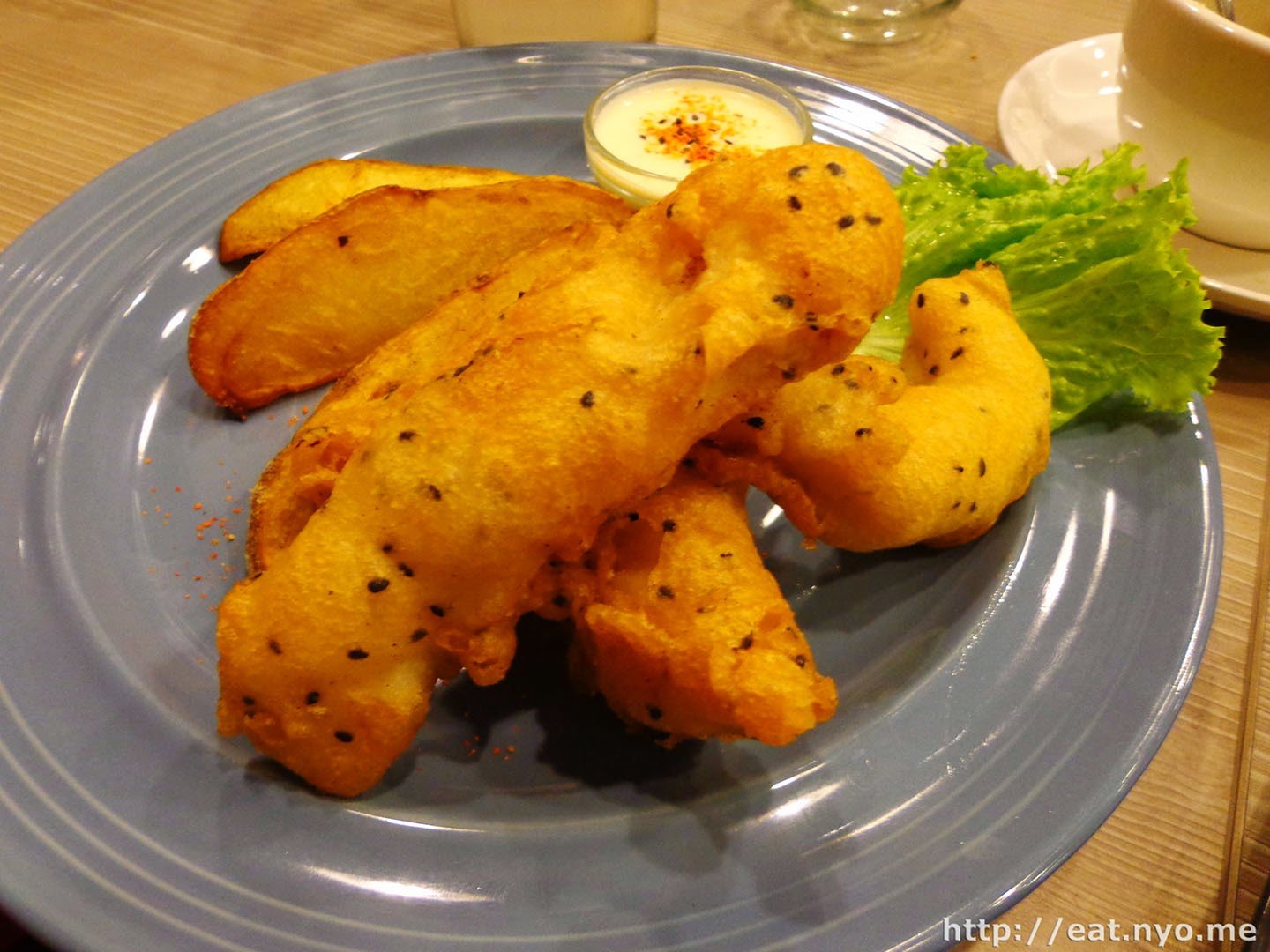 Beloved's Asahi Fish and Wasabi Chips had a somewhat generous amount of fish relative to our soup. It reminded me of any battered and deep-fried fish and chips combo, except for the dots. Beloved didn't enjoy it as a fish lover, expecting more from the white meat. The wasabi was somewhat lacking or perhaps not present at all from the potatoes.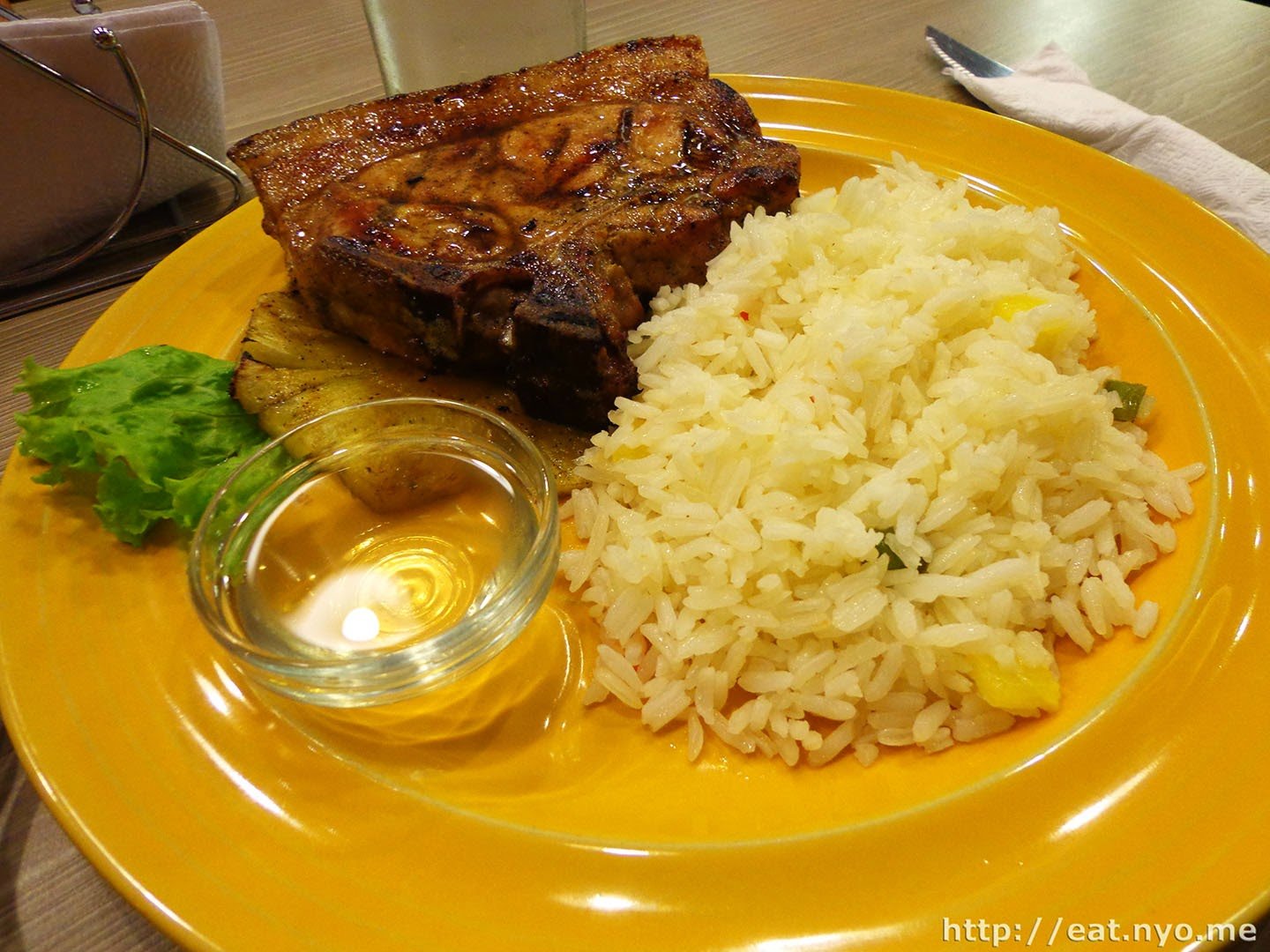 Mishap number one happened when my order, the Honey and Whiskey Glazed Pork Belly didn't look like pork belly. I double checked the menu, asked for our receipt, and then found out that it was replaced by their Porkloin Pilaf. Since I was hungry and it arrived after a very long while, I didn't return it. While it was nicely cooked and had a somewhat thick cut of porkchop, I was definitely feeling pork belly that night and was very disappointed I didn't get it.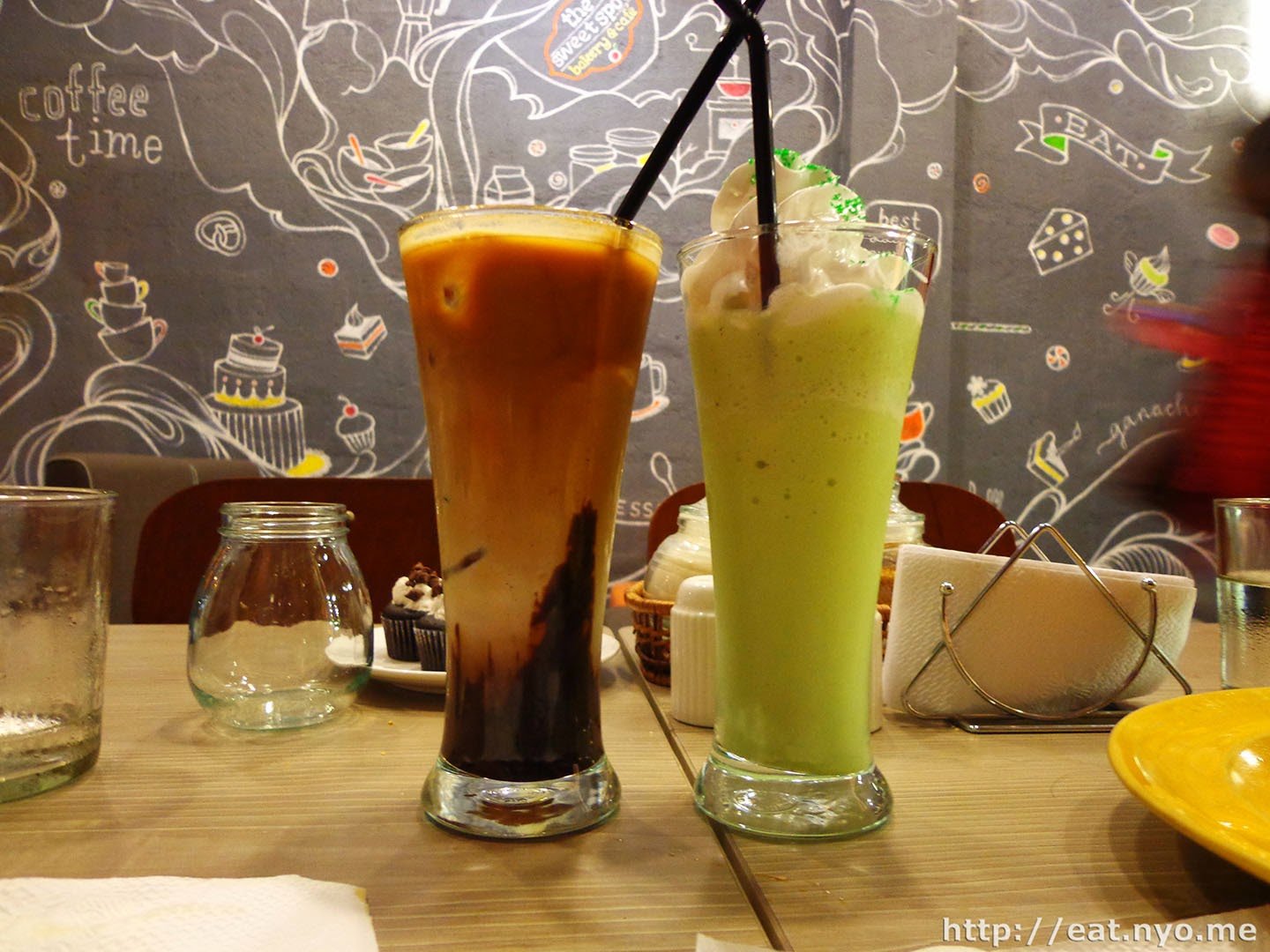 Mishap number two was when our drinks didn't arrive at all. Beloved had to go to the cashier and ask about it. We then learn that the cashier-slash-barista completely forgot about it. They scrambled to make them. Pictured above was their Iced Mocha and Matcha Green Tea Mint which we will be withholding comments aside from them being pricy.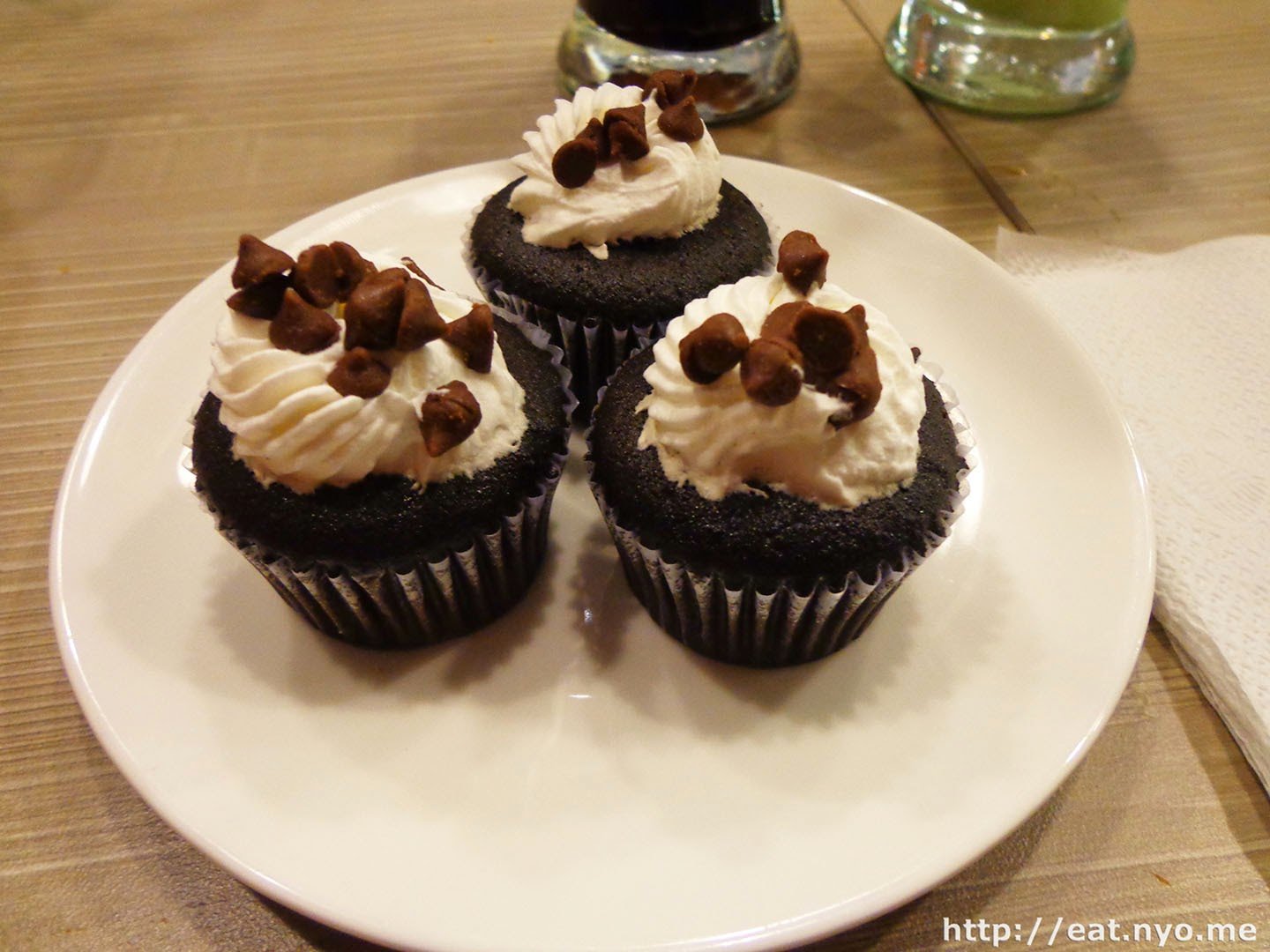 The perhaps owner (not the cashier) was present and gave us dessert pictured above to compensate for their mishap. Unfortunately, Beloved won't forgive me if I give them a passing grade. Despite the food not tasting too shabby (although at a questionable price for the general demographic), the cashier that night was just awful. This could've been a two-part review, but because of our experience, we most likely won't be returning at all to The Sweet Spot.