Beloved and I had dinner at Domo a few weeks ago. We've been here before and we actually had quite a pleasant experience. The reason we're revisiting was because a week before, we learned that they offered a promotion. We already knew they offer unlimited tuna sashimi, but now, they're offering at a cheaper price. Since we it was now reachable for us compared to before, we decided not to let the chance pass us by.
The cost for this unlimited tuna sashimi, which normally was priced over 1K Php, was priced at 699 Php for this promo. We learn a couple of things: First, this unlimited tuna sashimi promo was different from their usual, more premium unlimited tuna sashimi offering. Second, you can add 100 Php to make this unlimited tuna sashimi promo to a Unlimited Tuna and Salmon Sashimi promo (799 Php). Since we usually like salmon more than tuna, it's an easy addition to spend.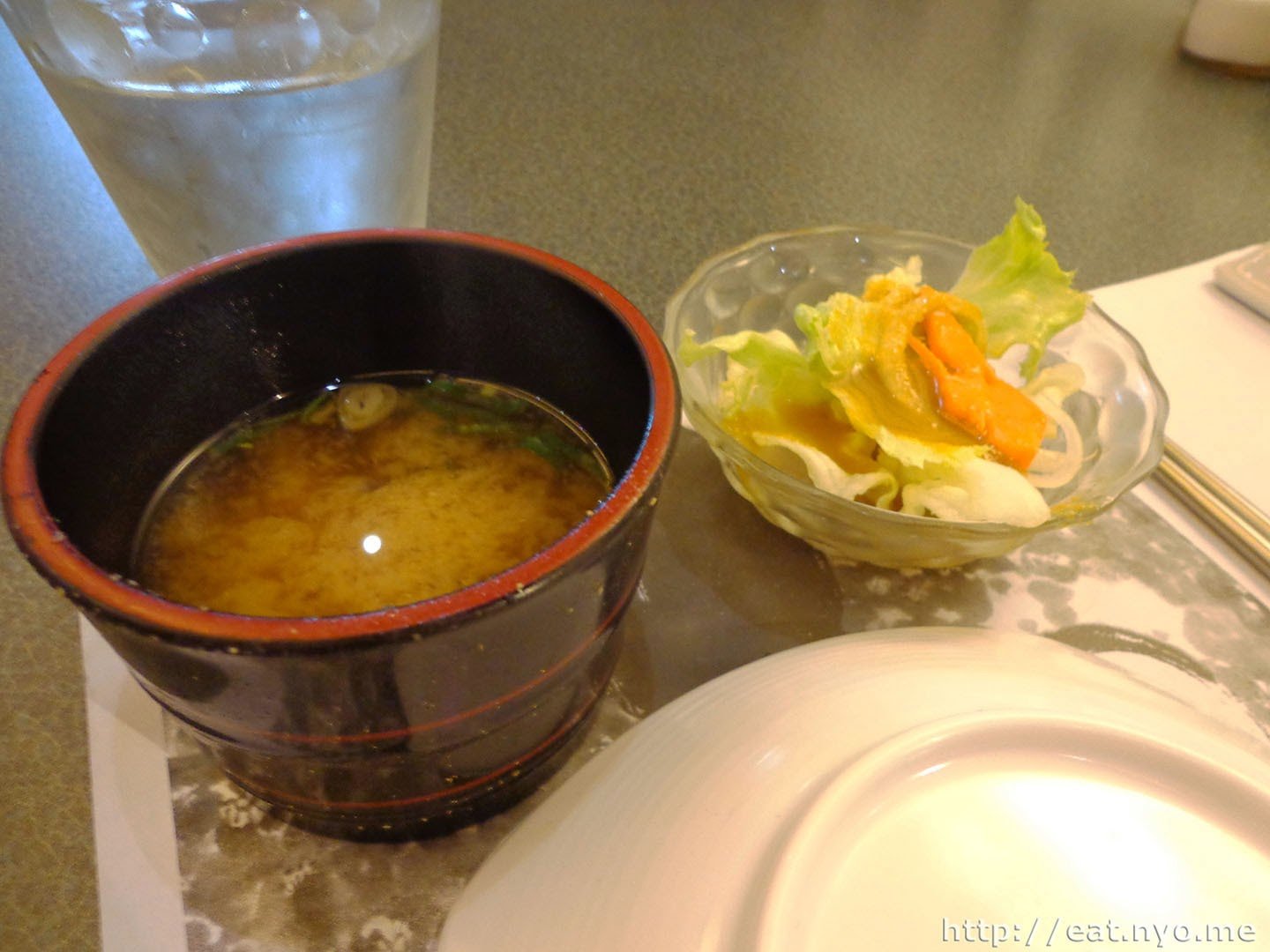 The promo wasn't purely sashimi, which was why we bought into it. It also came with some non unlimited stuff. First, they brought us miso soup and salad. There was actually plenty of soup, and it was served nice and warm, but not scalding. The salad was simple with a sweet and sour dressing, more on the sour side.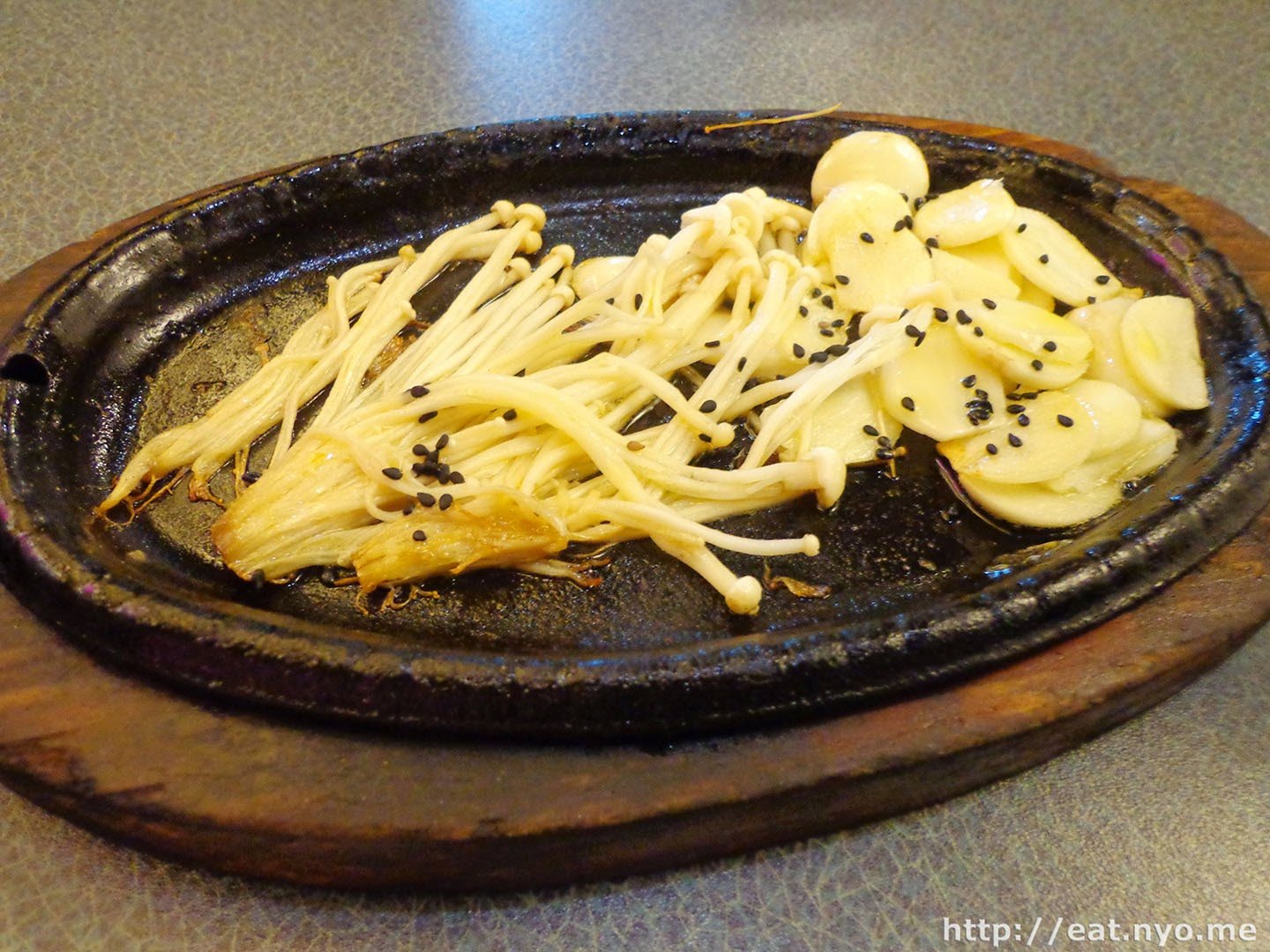 They also gave us sizzling enoki mushrooms and garlic. We love mushrooms, even this stringy kind. The garlic was… well, a palate cleanser, at least.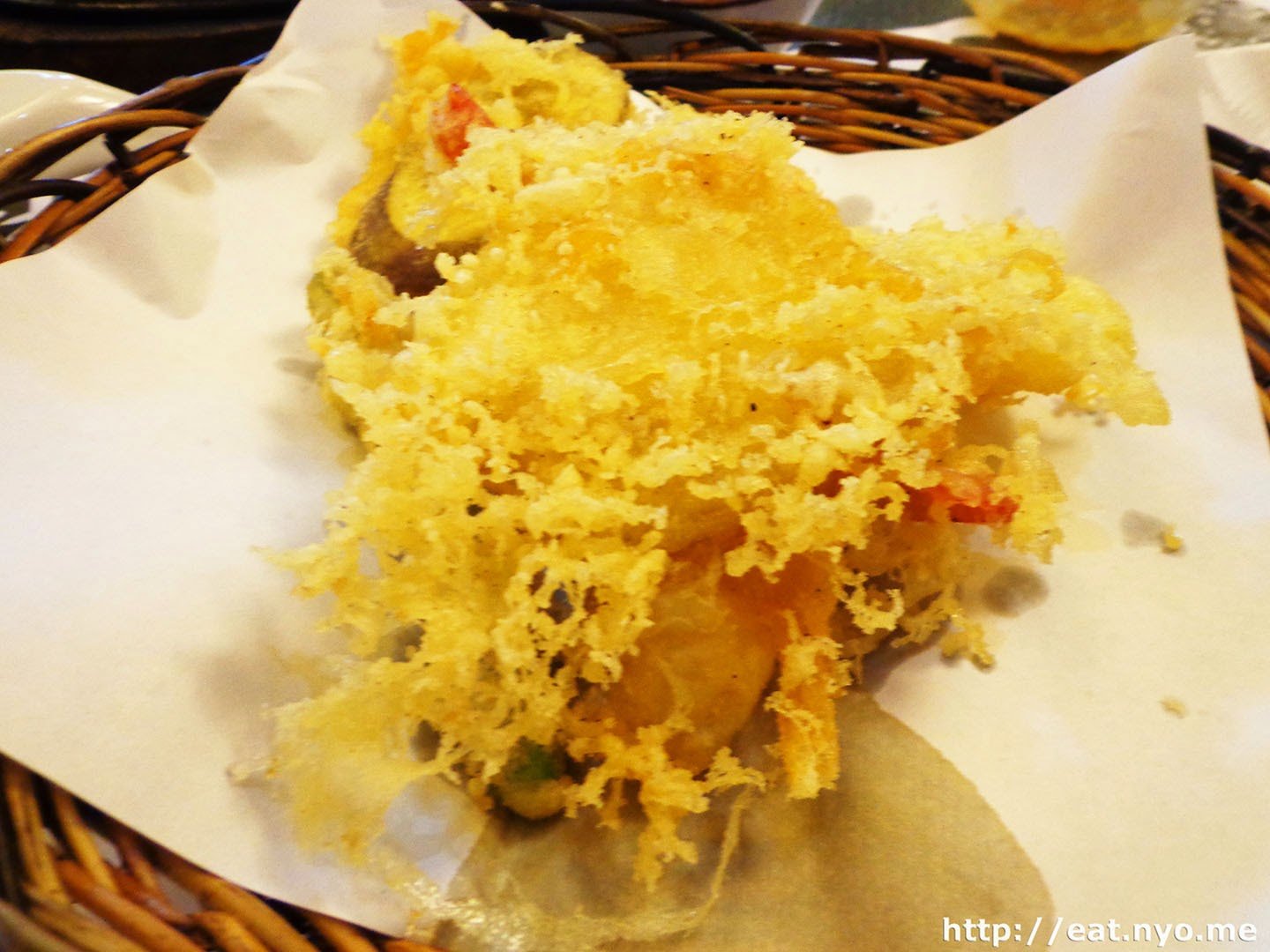 They gave us a small basket of shrimp and vegetable tempura. There was only a couple of shrimp in it, so it's definitely not the star of the night. Te vegetables include sweet potatoes and eggplant. Despite being crunchy, we found it to be a bit on the tough side. I can't perfectly recall our first tempura experience here, but I expect that former one to be miles better.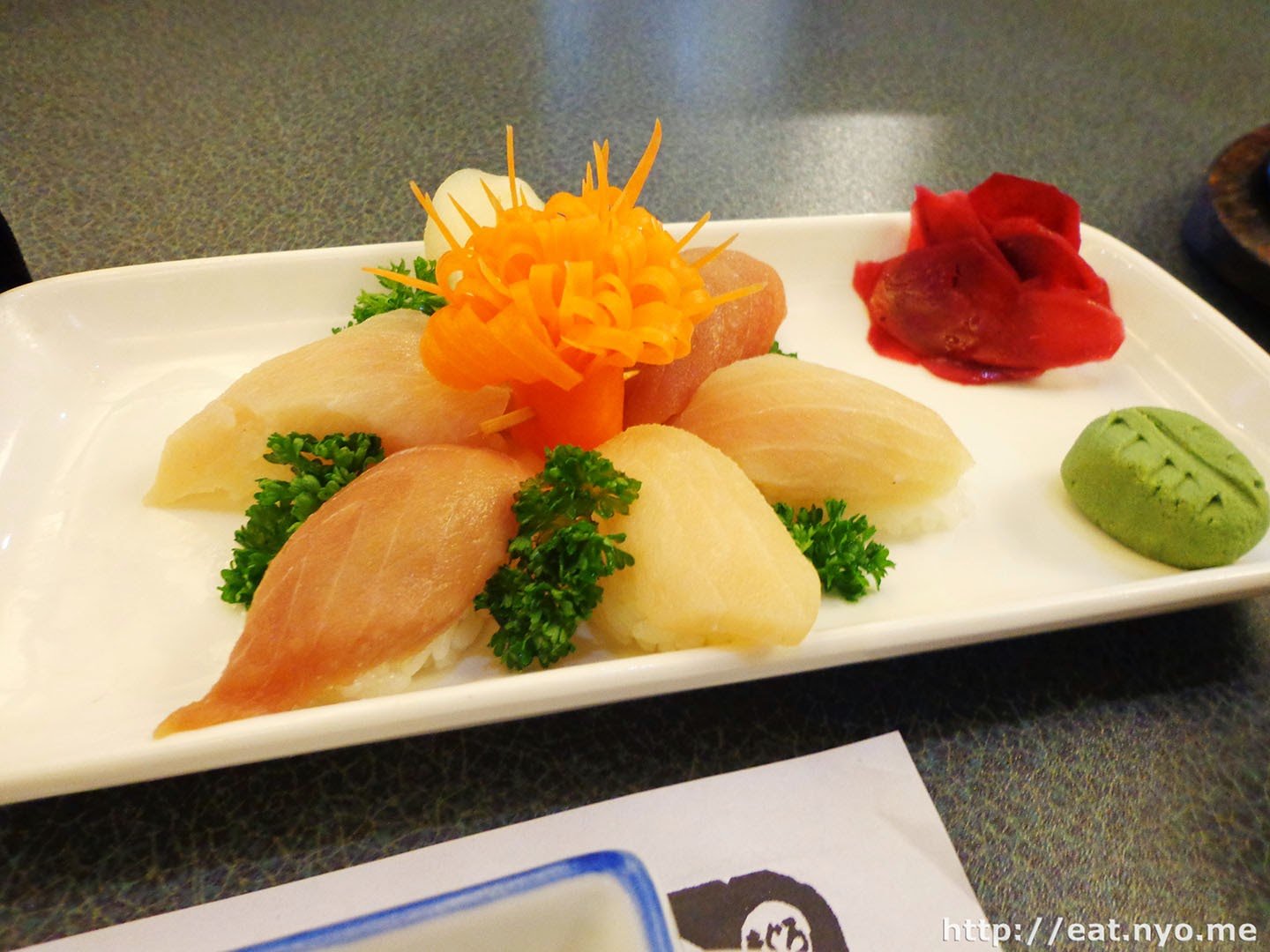 Perhaps a bit silly that they also served us sushi. I'm actually not sure of what the whiter meat is, but I assume it's hamachi. It's a nice presentation, but if this was a premonition of the sashimi to come, I was a bit worried, because it was pretty cold and I'm pretty sure they were frozen beforehand.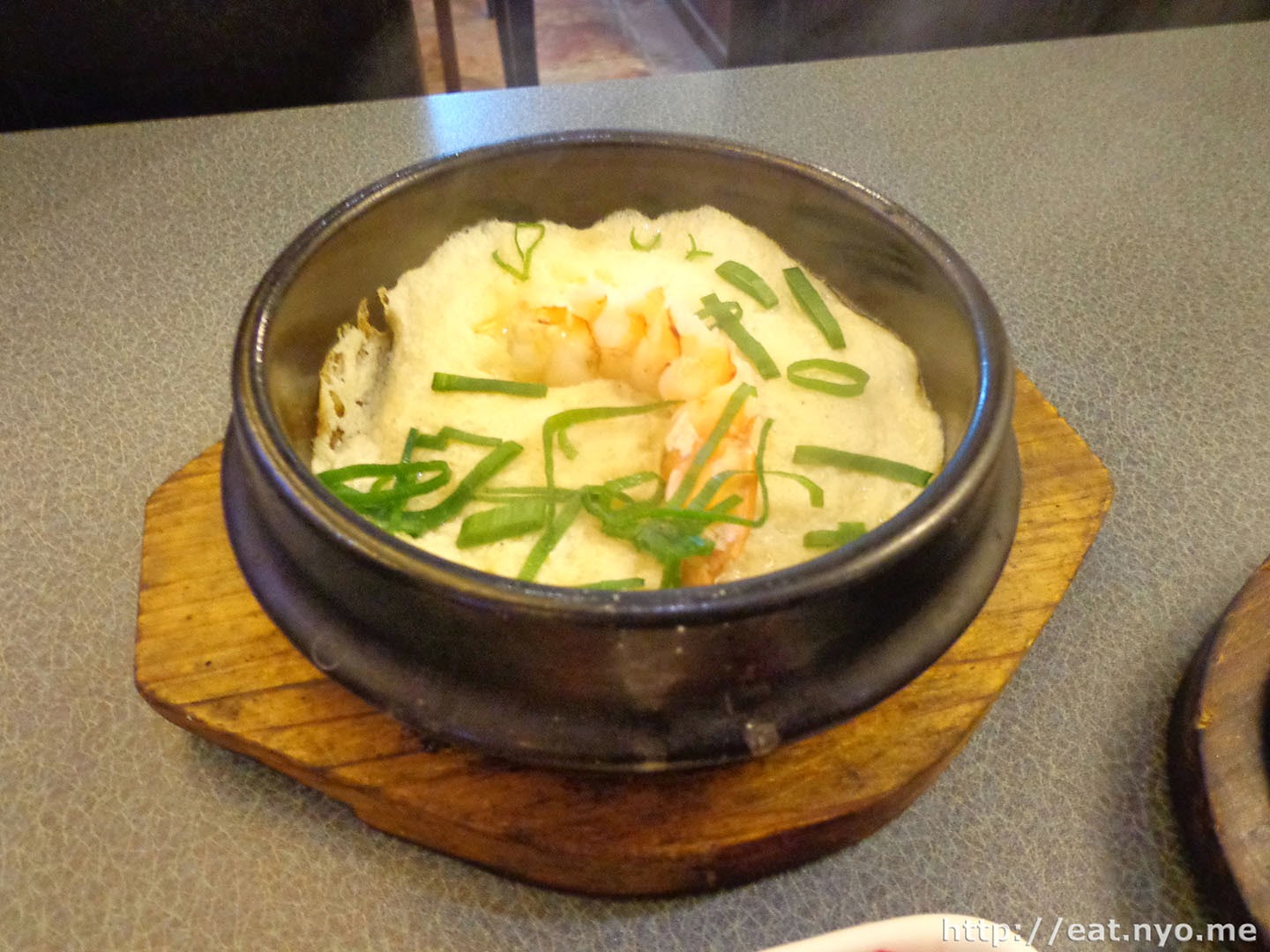 Now, this was one of the more interesting dishes that arrived. This was essentially steamed egg. It was topped with cooked shrimp and scallions. The steamed scrambled egg had a very fluffy consistency, with a bit of char where it met the bowl. I definitely have to learn how to cook it like this.
The pièce de résistance of our order finally arrived. The Unlimited Tuna and Salmon Sashimi contained four different cuts of tuna and a cut of salmon. My fear from their sushi was confirmed—their fish was frozen. The first few bites had that frozen texture and flavor which was somewhat unpleasant. It took a few minutes before they were thawed and became tolerable with soy sauce.
I guess the look of disappointed was apparent from our faces as we forced ourselves to order a second serving. One of the owners of the place, a Japanese or Korean guy with a bit of difficulty speaking straight English, taught us a better way to eat sashimi. First, he offered us toasted nori on the house and instructed us to wrap sashimi in it. He gave a giggle as I miserably tried to use my chopsticks to do it only to surrender to using my fingers. Then, he told us to dip it in flavored sesame oil instead of soy sauce. Boy, did it make a huge difference. The oil thawed at the same time brought out the fresher flavors of the frozen fish, adding just a bit of nuttiness. The nori provided not only a nice crunch but also instant palate cleansing from the overpowering fishiness. This turned the frozen not-so-good dish into a nice and cozy one. We thought we'd stop at two, but after learning this new way of eating sashimi, we managed another refill.
I haven't really talked about the parts of tuna they used, and, honestly, I'm not quite certain. According to the menu, there's the fatty part and the belly part. Also, I recall that one of them was supposed to be the tuna cheeks. I'm not sure what the solid white one is, to be honest, but I liked it the best after learning the nori-sesame oil trick.
He was also quite kind to give us drinks, which normally wasn't included, and, sadly not pictured, a serving of Korean pancake, which, according to the server, was cooked by the man himself. And, you know what? It was actually quite good. Huge props to that.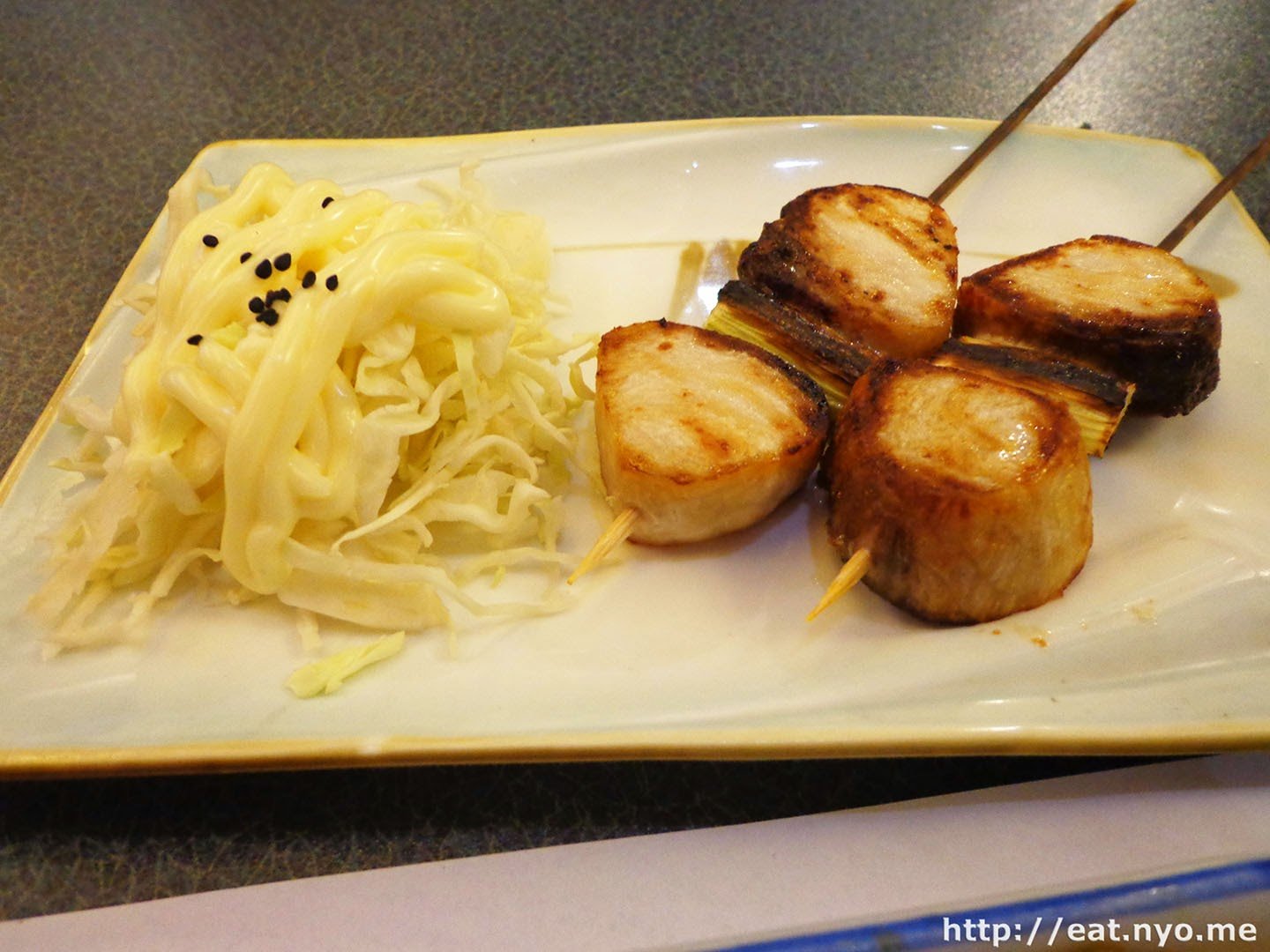 There were a couple additional dishes in addition to those listed above. Above is tuna yakitori with a side of salad topped with Japanese mayo. I liked this dish as it's cooked not too done with a bit of sear on the outside.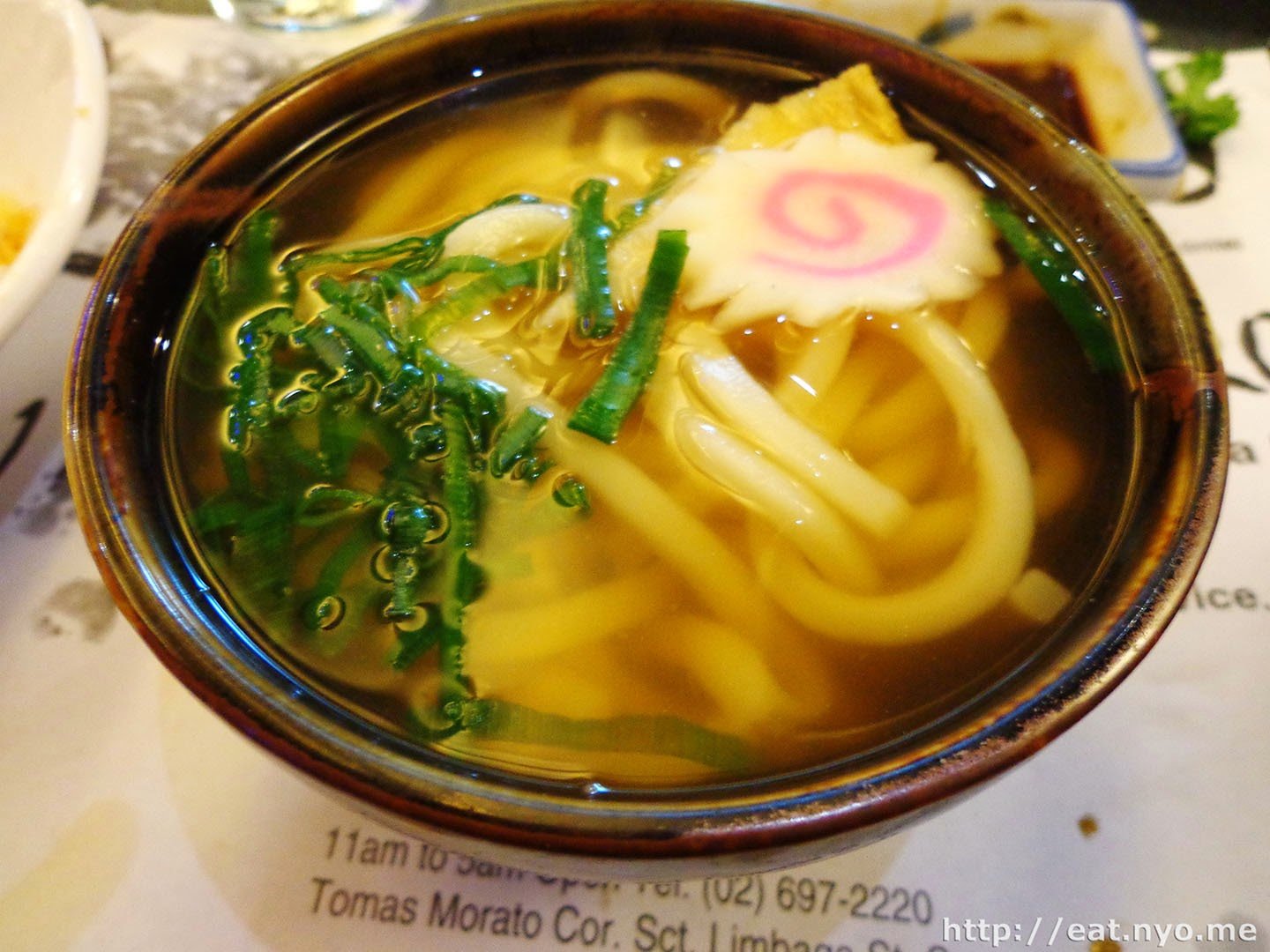 Finally, we get a selection of either rice or udon. We went for the latter. It a simple soup with thick noodles and a touch of narutomaki and spring onions. It's not very special but it's certainly heartwarming.
The last word of the previous paragraph best summarizes our experience here in Domo. At first, I thought of not giving it a passing grade for the audacity to serve us frozen sashimi for a price where we could've had fresh sashimi upstairs (I'm talking about YakiMIX. However, perhaps by fate, the owner of the place ensured a homely and heartwarming experience. The only place that I can compare where such meticulous service that ensures the guests are enjoying themselves was at Van Gogh is Bipolar. And, no, that's not just because we were lucky the owner was present—we've been to places were we've met the owner, introducing themselves to us (and note that we never reveal we're food bloggers so that they won't be biased) and have had a much unpleasant experience. And, no, it's not just the owner—the rest of the staff was quite nice with their service as well, ensuring our glasses and sashimi platter were full and taking the plates the moment we empty them. Most of the food is great, but, really, the service and the experience that this gave us is why I'm praising Domo quite highly. Please note I'm not certain if this deal is still active, but from the sampler we've had, I'm sure the rest of their menu is just as good if not better.