Beloved and I had dinner at Nolita. This Japanese-sounding restaurant is apparently an Italian restaurant named after a portmanteau of "North of Little Italy". We ended up here after a recommendation from a friend on where to eat at Boni High Street, a place we rarely frequent, that is up to our budget. We soon learn that it's not really a full-fledged Italian place, but rather specializes in pizzas. Big pizzas.
Because their pizzas are big, they offer them by the slice, and a slice easily filled up an entire plate. While they do offer the entire pie, we thought three kinds would fit both our budget and bellies. One downside was that they weren't really fresh-from-the-oven, and all laid out for the communal customers. With plenty of choices to choose from, we opted for the most curious looking (or sounding) ones. We got a slice of each of their Vegan Eggplant Melange (210 Php), Sausage, Pepperroni, and Mushroom (250 Php), and their Steak and Egg (290 Php) pizzas.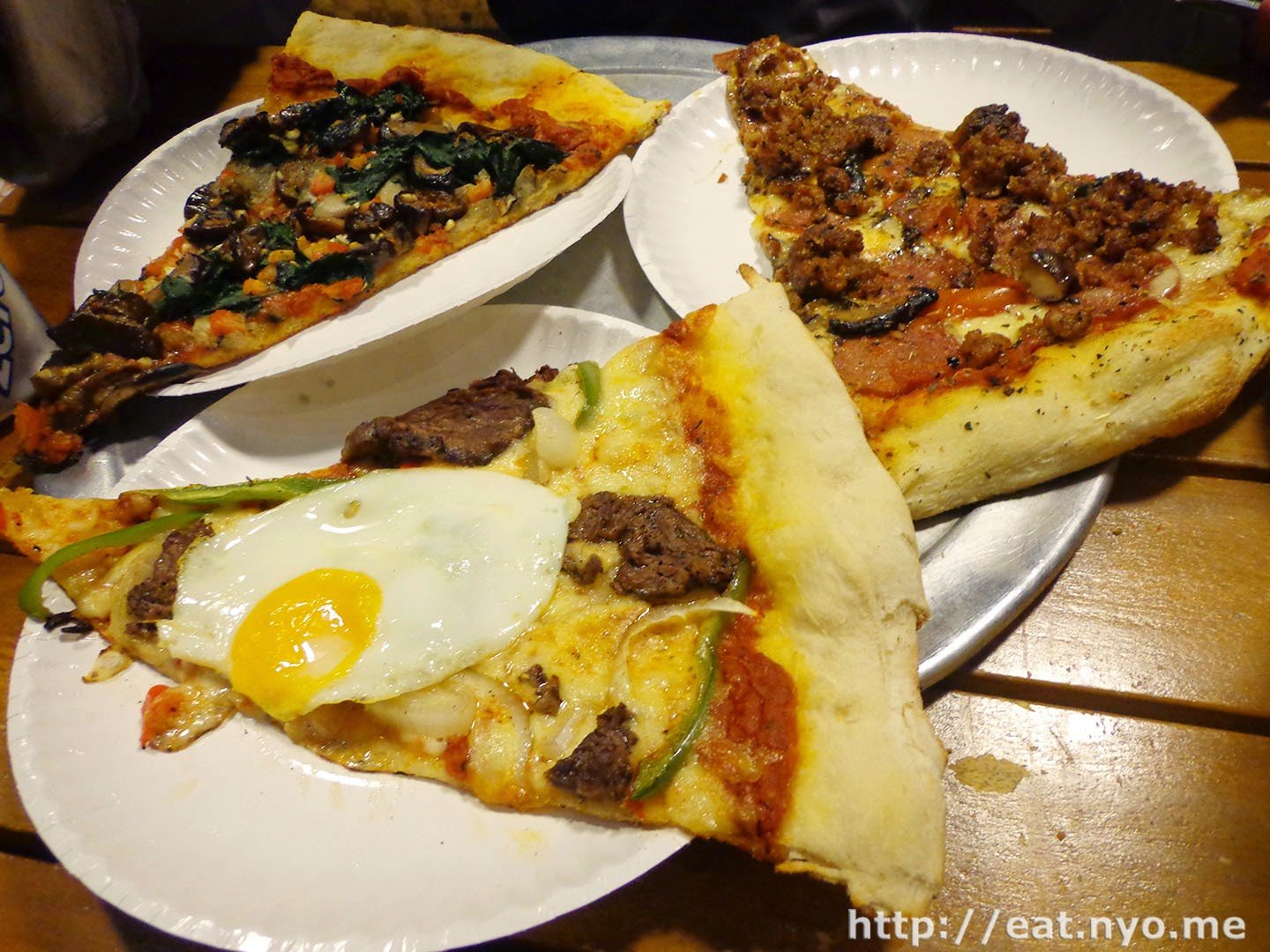 We pretty much got our orders all at once after they reheated the slices. I thought it was funny they served it on a pizza platter with three separate plates, each carrying its own slice. All were thin crusted pies and only differed in the toppings. I was expecting a crisp crust, which was, for the most part, but it had some chewy pockets.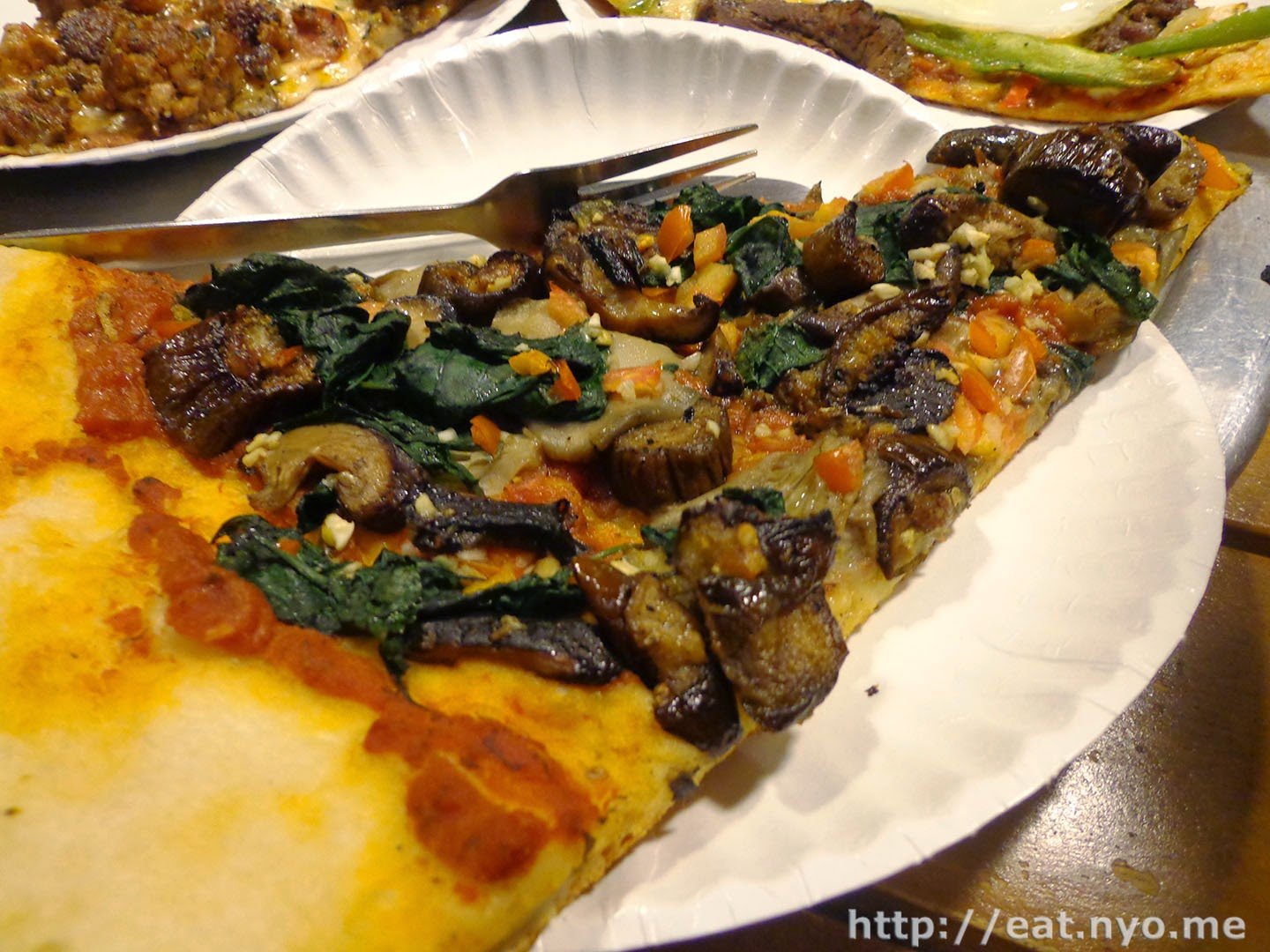 We enjoyed the Vegan Eggplant Melange pizza. The veggies softened to a nice, meaty texture. The assortment of veggies here, not mentioning the eggplant, include mushrooms, herbs, tomatoes, and garlic. The combination made it quite tasty.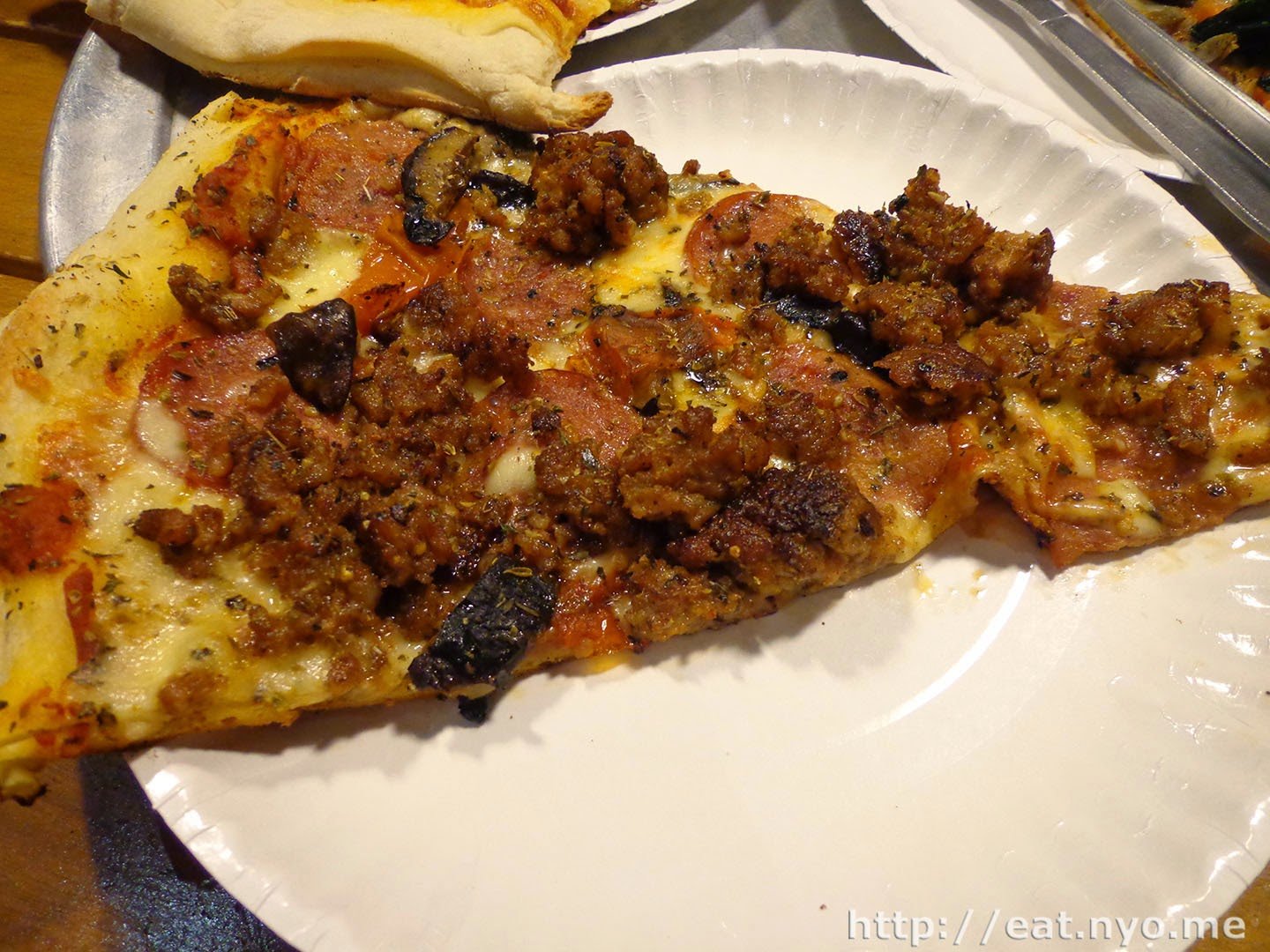 The Sausage, Pepperoni, and Mushroom pizza was quite spicy. This had a crisper texture probably due to the fat from the meat. I kind of wished there was more balance between the mushrooms and the meat here, as the spicy sausage and pepperoni dominated the slice.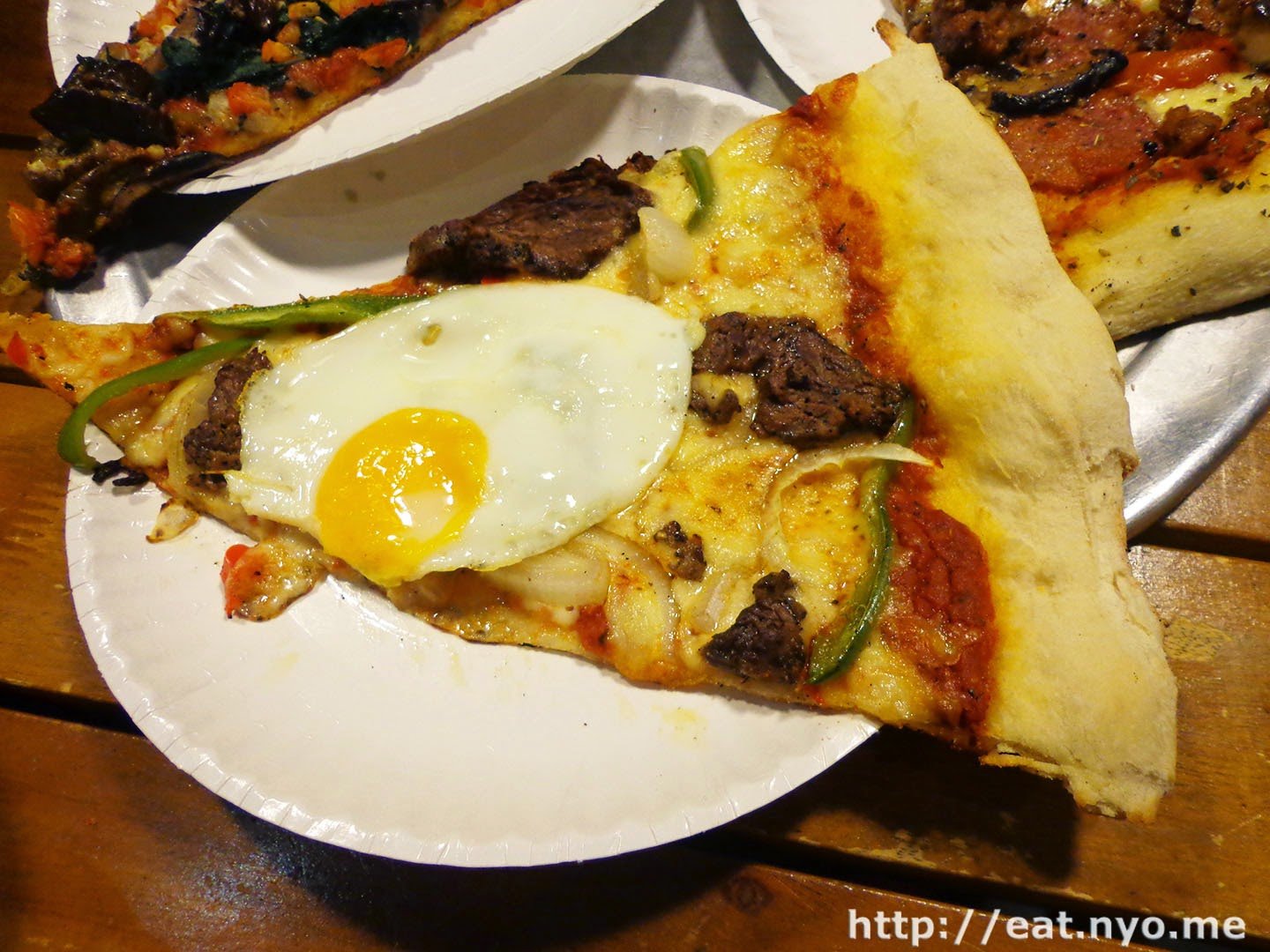 I quite like steak. I don't enjoy eggs as much. Their Steak and Egg pizza had an almost entire egg, just unluckily sliced off, with some bits of steak. I much prefer steak over eggs, and I felt there's too little steak here. There's also something with this combination that just didn't jive with my tastes. Most possibly, this involves the egg, but it might also be the a-bit-tough steak slices over the bed of rich cheese.
Overall, not bad, but nothing praiseworthy either. Maybe it would've gotten better marks if the pizzas were fresh or if I ordered something else over the Steak and Egg slice. Sadly, I just can't find something special that would make me come back here. These aren't the largest slices of pizzas I've had nor is it among the tastiest.
We spent nearly 700 Php for our pizzas. For that price, we could've gotten the largest of an entire pie from more popular or normal places. However, it sort of felt like we almost ordered an entire pie of our own. Looking back, I guess it's not bad considering how much we would've spent if we ate elsewhere in the area. In the end, Nolita was simply worth the try.