Beloved and I had brunch at Ippudo earlier today. This world-famous ramen place is among the best, according to fellow foodies, having over 80 branches in Japan alone with a lot more worldwide. Ippudo opened its doors at Megamall's newest Fashion Hall wing earlier this week, making all said foodies rave about it. Knowing the hype it generated will definitely mean a waiting queue, we decided to have brunch here instead of the usual dinners.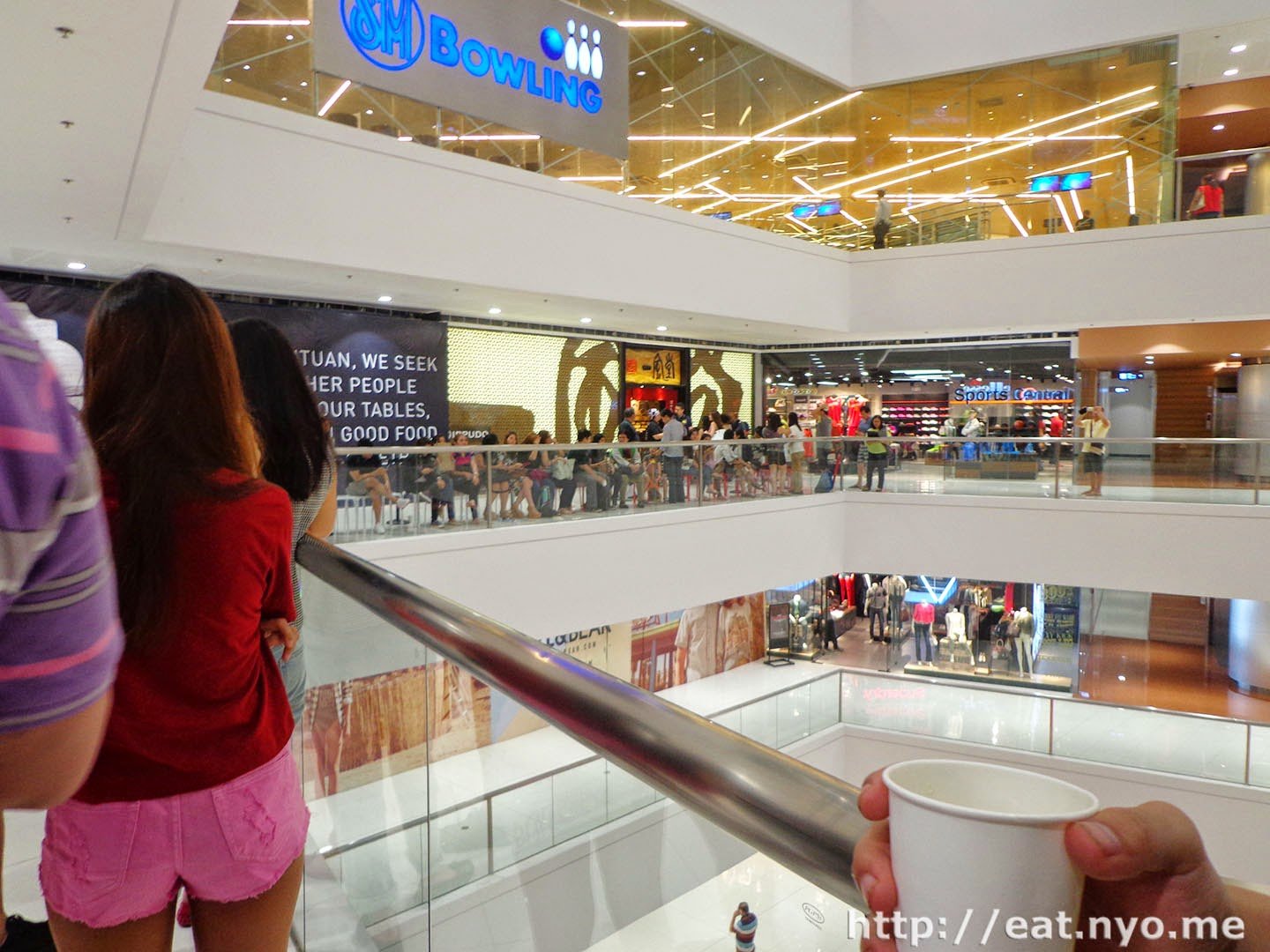 To our non-surprise, there was already a queue when we arrived, just before 11am. The provided row of seats wasn't enough and had a good half of the queue standing. Good thing they gave us peeps in the queue a cup of cold tea. We also had the chance to look at the menu and prepare our orders. Unlike other ramen places with complicated menus, listing a bazillion varieties by mixing and matching different toppings to different broths, this place only has three main varieties, differing only in broth. The first is their shiromaru motoaji, which seems to be the "classic" broth. Next is their akamaru shinaji, which seems to be the first broth with blended miso paste and garlic oil. Finally, there's the karaka-men, which is similar to the second one with a spicy twist. You can get all varieties in either plain; tamago, or with egg; chasyu, or with barbecued pork belly; or special, which has both egg and chasyu. In addition to that, you can also add additional toppings if desired. They also serve other sides such as gyoza.
After an hour, we were finally welcomed inside the packed-full restaurant. We were already decided on what to order. I had their Shiromaru Special (480 Php) and Beloved ordered their Karaka Special (490 Php). We also ordered their** Ippudo Hakata-Style Gyoza** (195 Php). This is cheaper than the Orishi Ponzu Gyoza, which seems to differ only with the topped radish and spring onions. Similar to Ikkoryu Fukuoka Ramen, we were asked by our server the desired hardness level of our noodles. She recommended we have it hard, and we did so.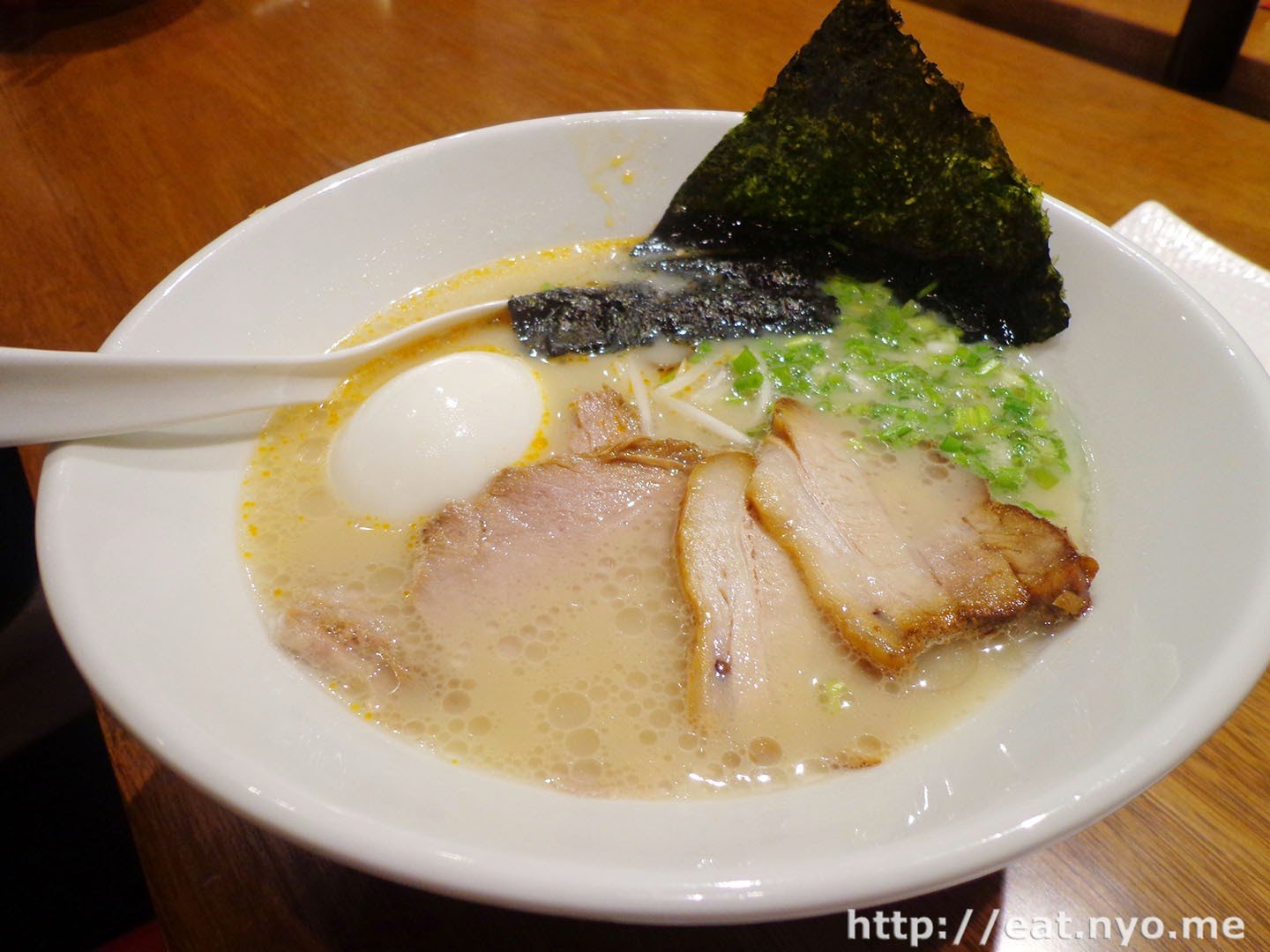 Our gyoza arrived first, and pretty quickly, I might add. But since this is all about the ramen, I'll start with my Shiromaru Special. This arrived a good fifteen or so minutes after our gyoza arrived, making the total wait almost an hour and thirty minutes. Was it worth it?
The bowl was pretty huge, but a bit deceiving. Since it's a very steep angle, it's actually not the best amount of ramen we've had for the price. However, I certainly believe it lives to the hype. The broth was very delicious and well balanced. It had the pure savory goodness of pork in every slurp. The noodles were amazing as well—al dente with a very nice bite to it. The pork, while it didn't melt in my mouth like one of the more memorable chasyu I've had, was very soft and tender, and had a very delicious smokiness to it, like thick bacon. We also applaud the egg which was still silky soft, despite being quite hard-boiled on the outside, providing a creamy change of pace.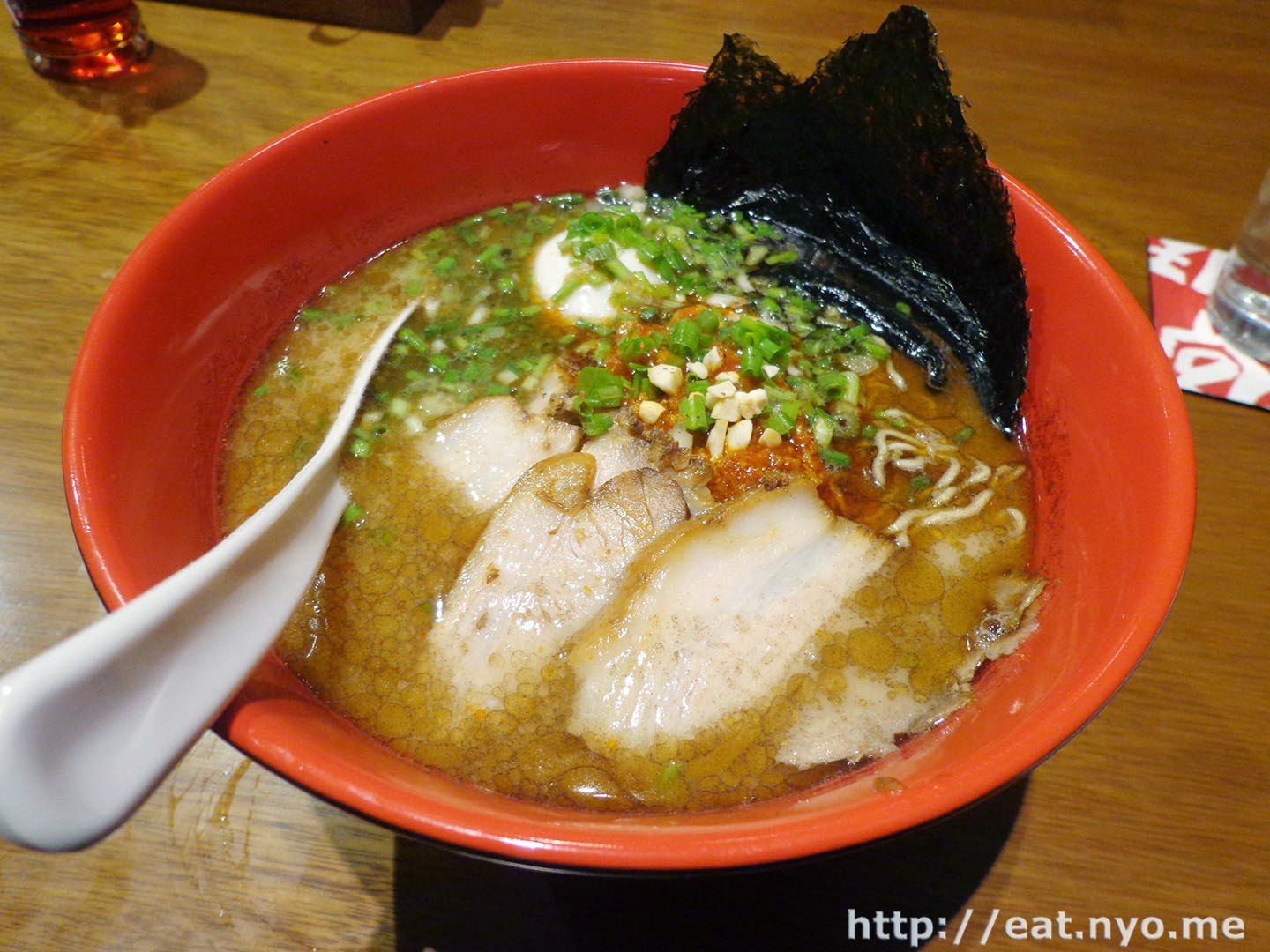 Beloved's Karaka Special was similar, except for the broth. The miso added a salty backdrop to the broth and a strong, spicy kick. We both like the spicy aftertaste, but Beloved preferred my milder broth sans the salty miso. She still liked it, though. Aside from the broth, her noodles were noticeably curlier compared to my straight ones. It still had the very nice bite, though.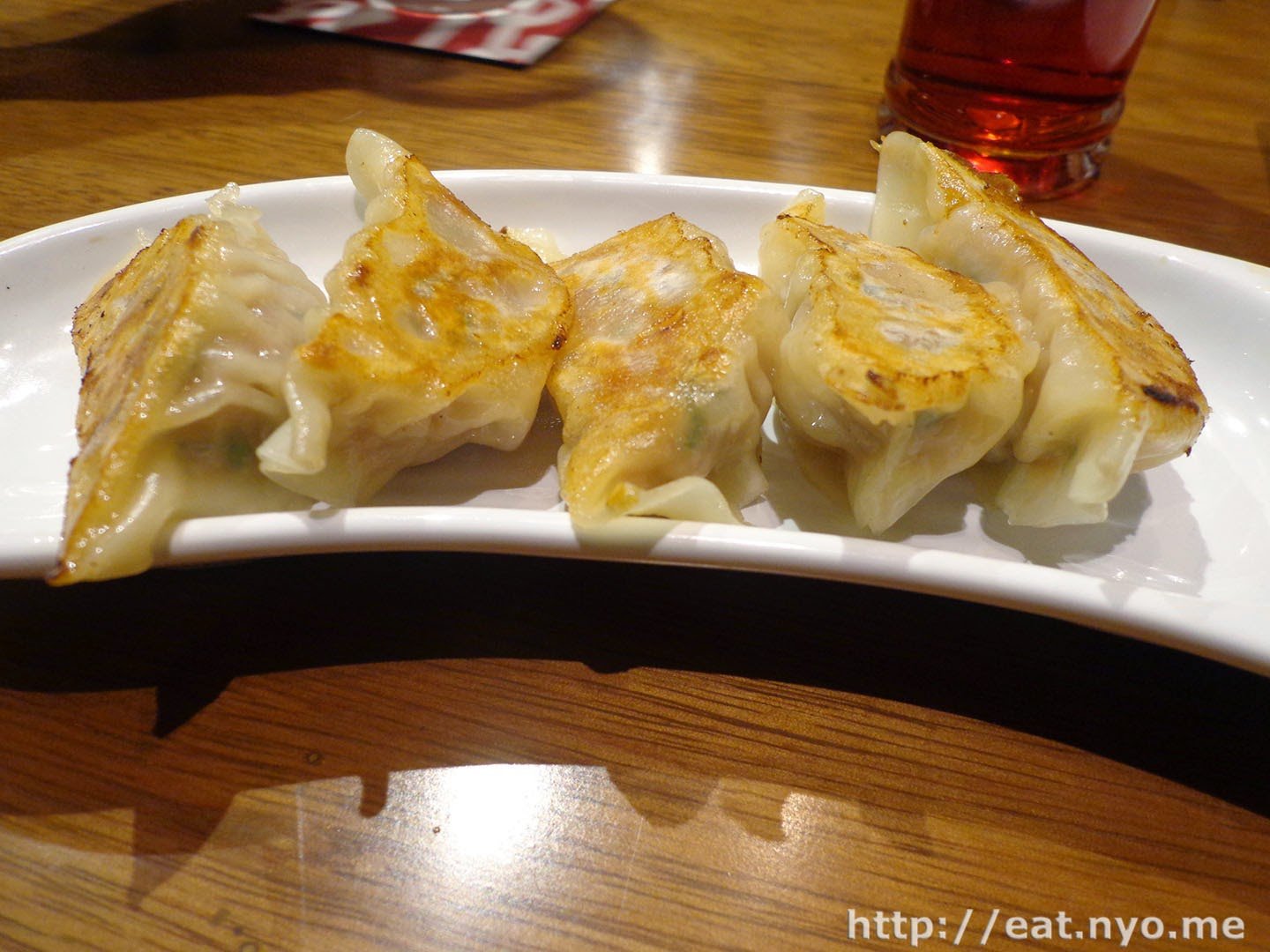 The Ippudo Hakata-Style Gyoza we ordered, as I mentioned earlier, actually arrived first in under five minutes. It was a simple offering of five pork dumplings, charred on one side, with a tart ponzu dipping sauce. It's definitely one of the pricier gyozas we've had the opportunity to try, but it's also among the better tasting ones. We usually like gyoza which has more veggies than meat, but this one definitely is meatier, perhaps the best meaty gyoza we've tried.
We probably spent more time waiting than eating. But overall, I believe this place lives to its hype. I don't really care or know much for authenticity, so I can't answer questions relating to that. However, what matters to me is how it tasted, and it still certainly satisfied my tongue. My stomach, however, was a different story. I guess my only problem with this place, aside from the queue, is that I went in hungry and I went out hungrier. Their ramen and gyoza were just so appetizing. Now I understand why they offer additional noodles if you have enough soup. The problem is, I wasn't able to control myself from drinking the soup. Heck, I even managed to finish my soup before finishing up the noodles.
I should also give props to the service. They were very attentive that I wasn't able to take an after-photo of my empty bowl to show the angle, clearing it up almost immediately when they noticed it was empty even though they had another seventy or so customers to look after at the same time, not counting the additional seventy or so more people outside waiting.
Our bill amounted to almost 1.3K Php after a 5% service charge. Was it the best ramen experience we've had? When I consider the price and queue, I can't really say. What I can say, however, is Ippudo gave us the most solid, well-balanced ramen tasting experience in the country from all the places we've been to so far and definitely lives up to its hype. I don't expect the queue to shorten in the coming days or even months.