This is a part of my Sendai, Japan trip. If you want to have an overview of my entire Japan "Food Odyssey", I suggest you start with my 7-Eleven review and follow the different links from there.
As I mentioned in my precursor tale, I made it one of my personal missions to try out Ippudo in Japan, mostly to compare it to what we have locally. I also wanted to try out Ichiran ramen, but sadly, there wasn't any in Sendai as far as my research went.
This ramen restaurant functioned mostly like a chain restaurant in Japan, wherein you sit down, order some food, and they leave a receipt. Afterwards, you bring the receipt to the counter where you pay. Unlike in Manila, there's no queue and I was able to sit immediately.
Knowing that I'd order some variant of their Shiromaru, or "white bowl", I was surprised to learn that they have something "higher" than their motoaji or "special". I ordered, by pointing on their menu, their Tokusei Shiromaru (1190 Jpy). Sadly, I didn't know how to communicate that I wanted the noodles very hard, and just prayed for the best.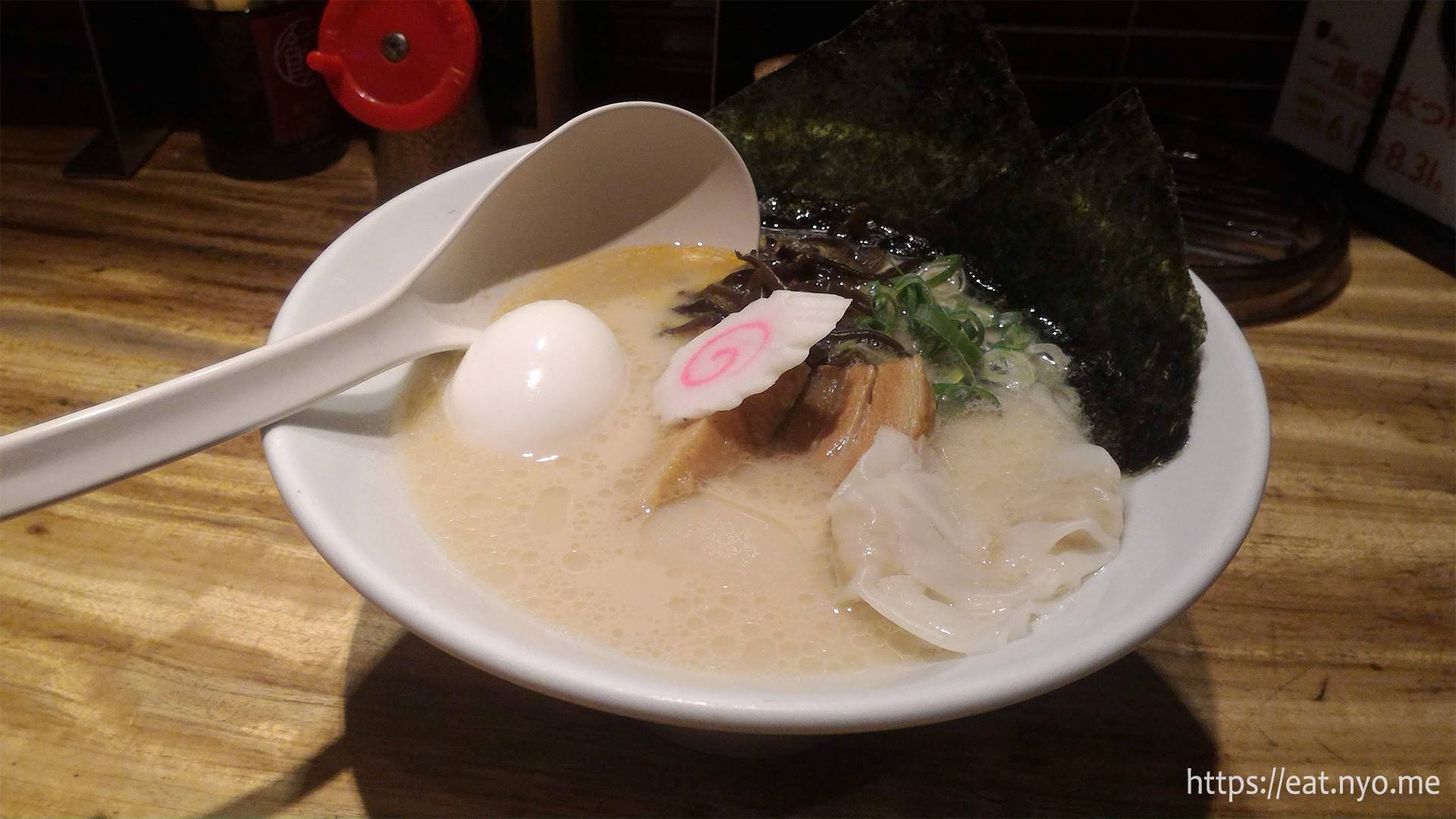 The Tokusei Shiromaru arrived in a slightly larger bowl than the usual Shiromaru with a much larger spoon. Otherwise, it's quite similar sans some wonton toppings. It still had the kikurage or mushrooms, spring onions, bean sprouts, pork, egg, naruto-maki, and a couple of sheets of nori or seaweed along with the tonkotsu or pork broth and noodles.
My first sip confirms the fact that the broth tastes practically the same as what we have in the Philippines and what we've tried in Singapore. Maybe there's a slight difference in the temperature, as it seemed that the broth was heated through and "felt" like it just came from a roiling boil.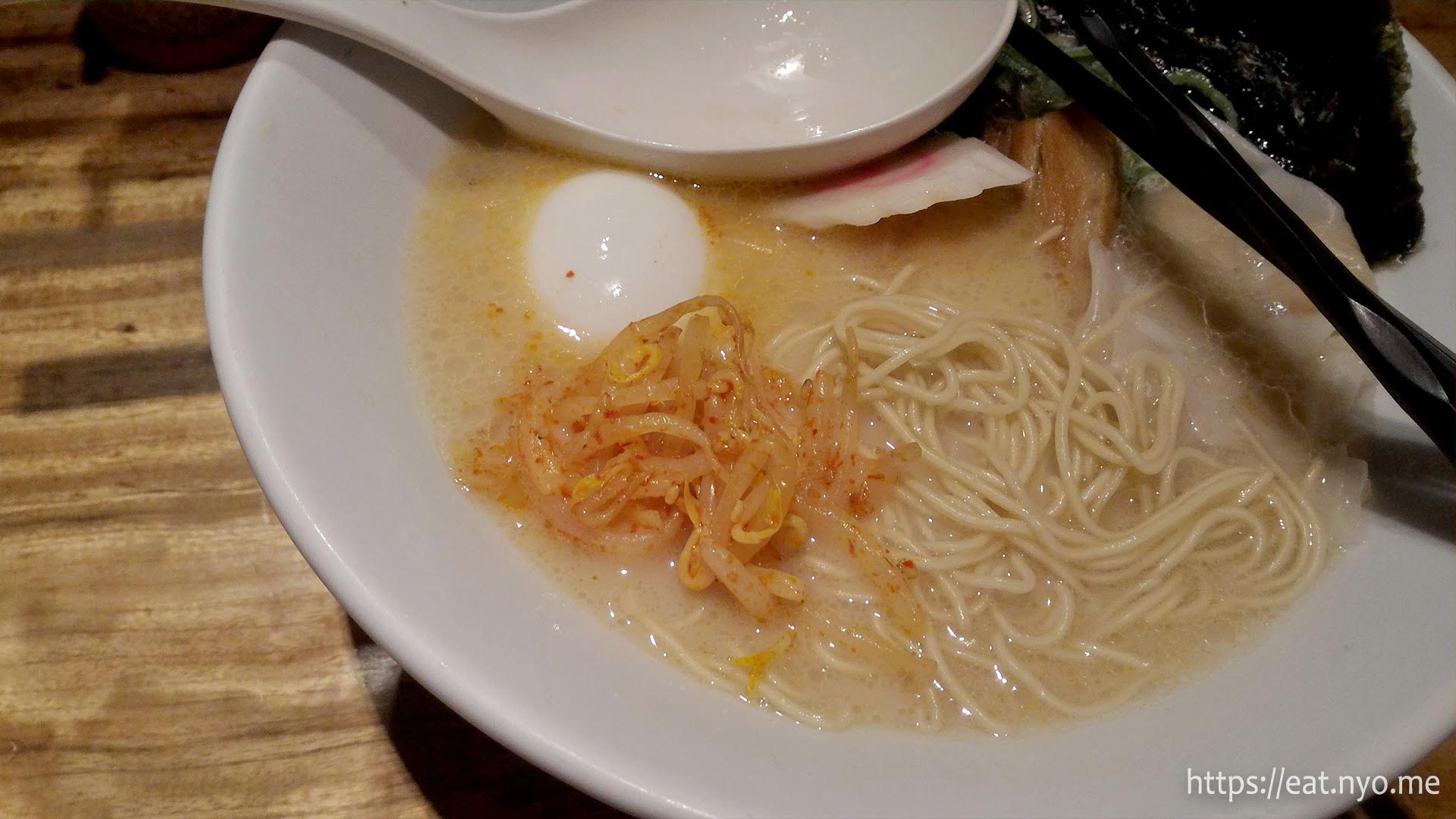 I was glad to know that the noodles were the same thin, firm ones I really, really enjoy, which is a property of Hakata-style ramen. They also gave me quite firm noodles, so I know that it's either served "hard" or "very hard". Along with this, the eggs were also the similar soft-boiled goodness.
Now for the differences. If you'll notice above, there's some red bean sprouts. Instead of garlic, this is what they have to add-on to your ramen. It's not too hot, but it does add some heat that went well with the creamy tonkotsu broth. The other toppings also tasted and felt slightly different, but still all good. Most noticeably, the spring onions was much more crunchy and aromatic than what we have back home. Also, there's the wonton things, which seemed to be filled with shrimp, adding some scrumptiousness to the meal.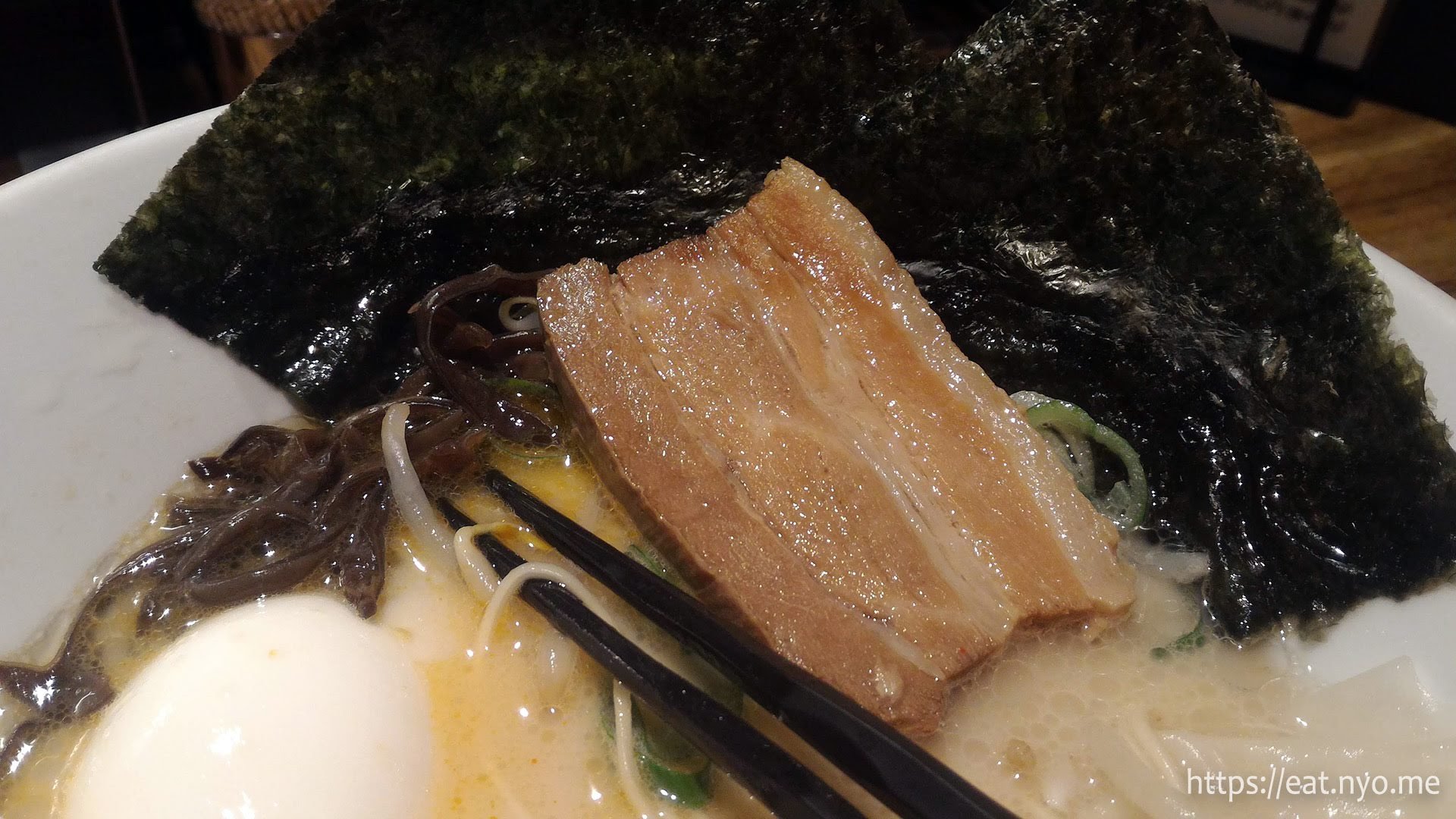 The main difference is in the pork. They gave me a couple of quite thick cuts of pork that was given the chasyu care. However, there's not much fat in this such that it made it quite lean and not the juicy, melt-in-your-mouth pork that I've gotten accustomed to. It was still quite good, especially for its barbecue-y flavor and heftiness.
Overall, it was a pleasant experience; it felt like home. I'm glad to know what we have in Manila is similar to what they have in Japan. Now, knowing that, I'd recommend against trying out Ippudo in Japan, unless you really have nothing else in your itinerary. What you're getting back home is almost as genuine as what you're getting here. Go out and try other places, especially the specialty of the region you're in, or try out other ramen places that's not yet available in our country.
If you came from my 7-Eleven review, you can click here to easily continue following my food odyssey in Japan from where you left.