I had been contemplating whether or not to write about this, since this is Inggo Noms… and not Inggo Zzzs…. While Chalet GEM had been primarily my home away from home in the Netherlands, I did find an excuse on why I should feature this place in my blog… after the cut.
Chalet GEM is a chalet, or a wooden cottage in TopParken - Recreatiepark e Wielerbaan where they offer a hotel-like experience for couples or small families. The quaint, comfortable home features even better amnesties than some other hotels I've stayed in. At 75 Euros per night, it was actually not a bad deal.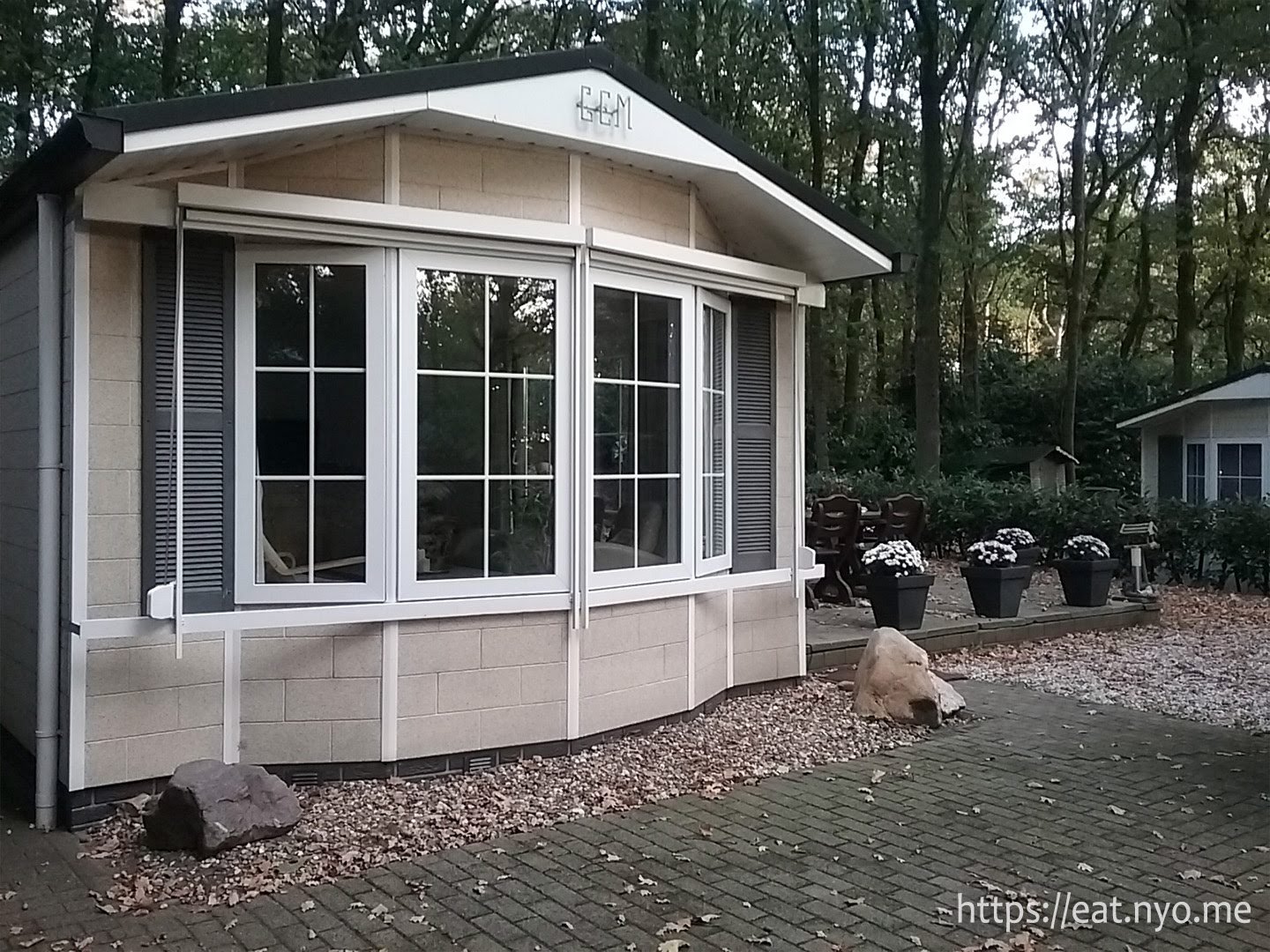 Located in a forest, it provided more than a roof over my head with a queen-sized bed, a living area with local digital television, hot and cold shower and private toilet, a fully-equipped kitchen with a full-sized refrigerator and freezer, and free fast WiFi internet. There's also furniture outdoors where you can relax and enjoy the nature. The time I went was also perfect in terms of temperature and scenery where I didn't break a sweat during my morning jogs and the colorful leaves littered the ground, adding to the experience.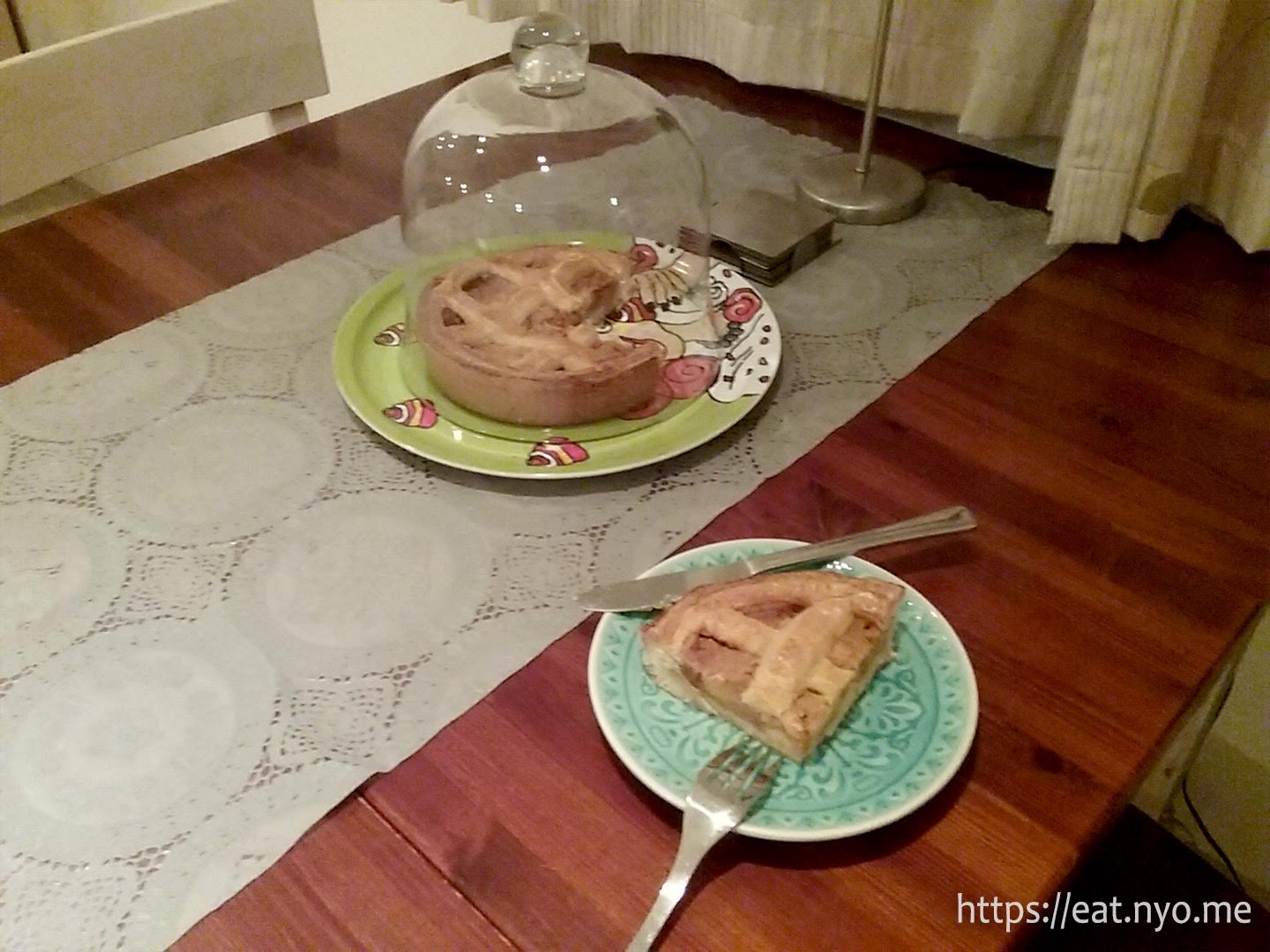 My excuse to write about the GEM was that my host, Els, baked an Apple Pie. This dish was quite plentiful and was among the best apple pies I've had, standing about two inches high and maybe ten inches in diameter. It's filled with soft, apple goodness with a nice crust. The only thing missing was ice cream to make it ala-mode… which my host kindly left one on the house and I used as a topping on my second night when I still had over half a pie left.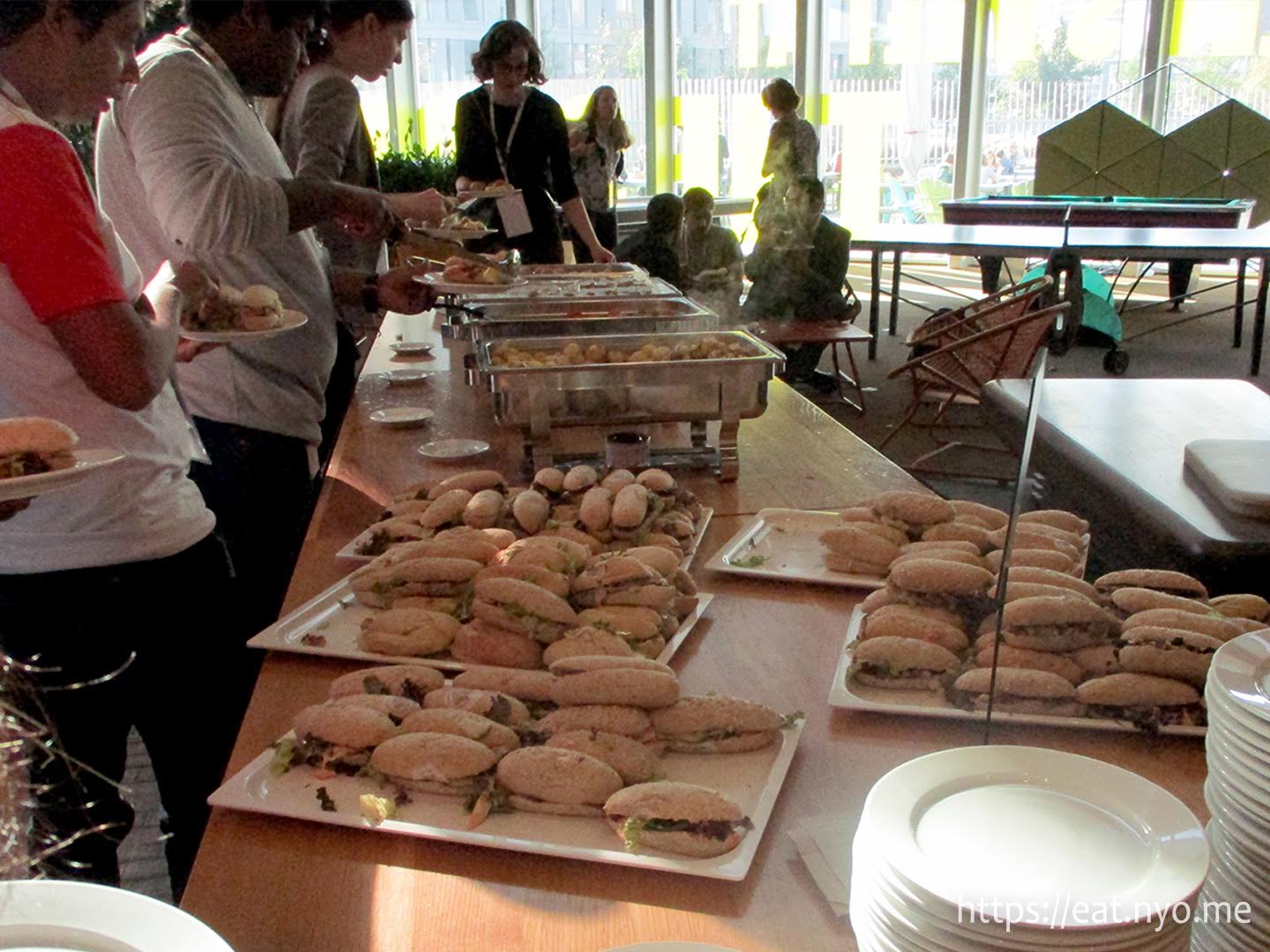 I'll also use this post to describe my other food experience outside of the restaurants I tried at Wageningen and Schipol. While Chalet GEM's Apple Pie was basically my breakfast and late night snack that lasted me the entire week with some to spare, the Wageningen University for Research's "The Spot", which catered lunch and dinner for the conference, ensured my nourishment for the three days of the event. Sadly, I don't have a lot of pictures to share of its food because it's primarily a standing buffet and it was difficult to take pictures without a helper. What I'd like to share is that the vegetables and fruits here were much more delicious than what we have at home.
Back to Chalet GEM, while what I ate was just an add-on to my stay, overall, it was definitely comfortable and homely, albeit a bit lonely. Having the entire chalet to myself, while peaceful, had its downs being alone. I'm glad that I had Els' wonderful apple pie to keep me company while surfing through local Dutch television. I also helped myself to some coffee and even more ice cream. Of course, I'm recommending Chalet GEM not for its pie, but for the hospitality of both place itself as well as the host. Els offered to pick me up and send me off from the nearest station which was 7km away—a bit challenging if you have luggage like I did (although still possible via bus)—which I graciously accepted. Overall, Chalet GEM definitely a wonderful place, but make sure you have company.
This is part of a mini-odyssey for my food adventures in the Netherlands. You can browse via this label for more.