As I explained in my latest Life Update, I needed to go to Wageningen, Netherlands to attend the International Conference 'Water Science for Impact' for work. As I wasn't able to bring my Beloved photographer with me in this odyssey, I'll use this post to preemptively apologize on the low quality of the images for the upcoming few posts.
Anyway, I stayed at Chalet GEM located at TopParken, a holiday wilderness park. The closest restaurant was De Kantine, or literally, "the cafeteria" located at said park just a very close walking distance from the chalet. My host recommended I eat there as soon as I settled down as the place closes at 8pm. Famished, I opted to take her recommendation rather than venturing to the nearest town centers, which was at least 2km away.
While I did some research on what to eat at Netherlands, my only bucketlist item was haring. Unfortunately, De Kantine didn't serve it. It had a small menu for dinner and among the only foreign-sounding selection was Schnitzel (9.50 Euros). I also got an order of 7-Up Lemon Lemon (1.75 Euros).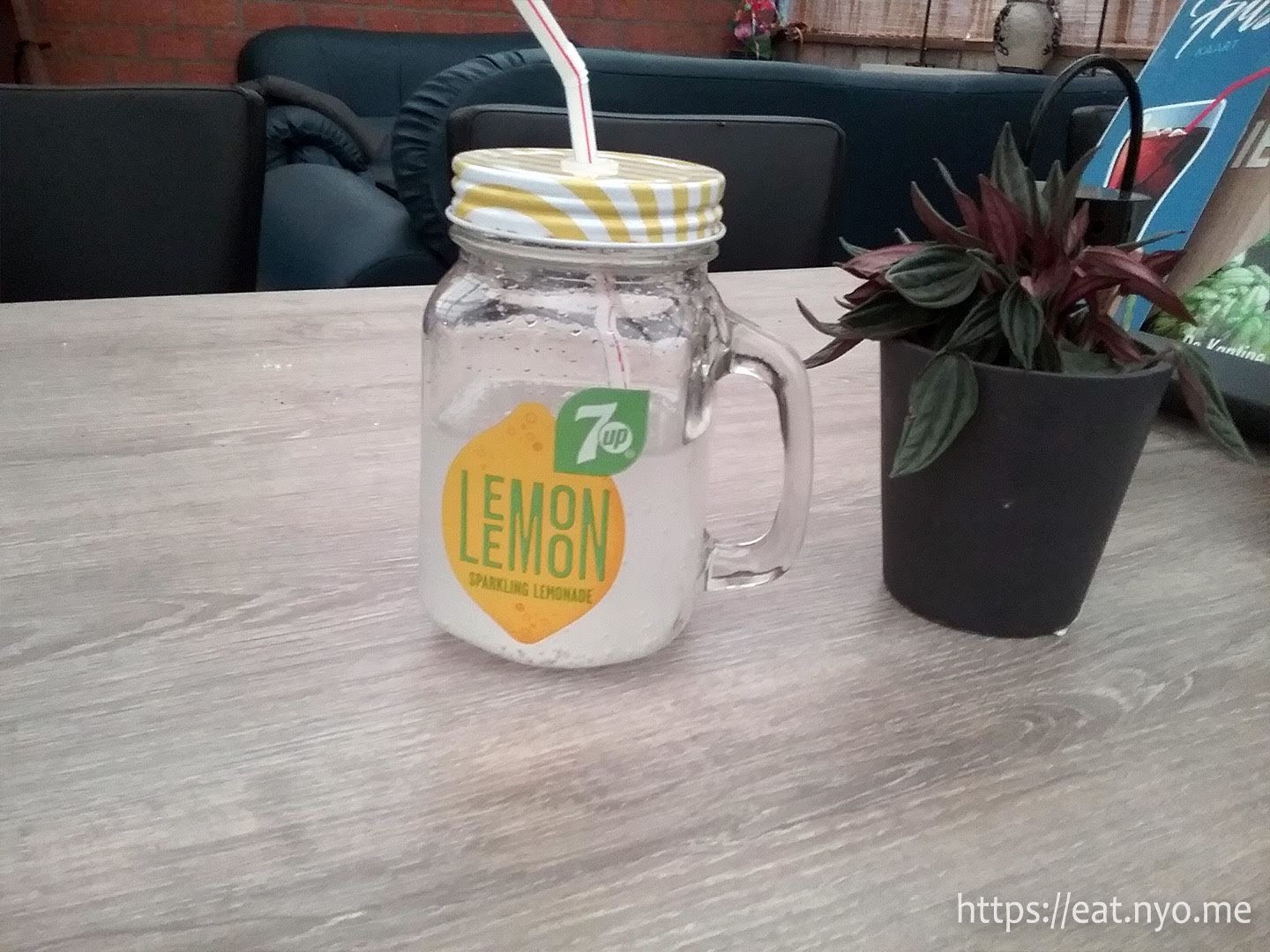 Lemon Lemon was basically 7-up served in a glass mug. Nothing fancy here aside from the said mug. Serving size could've been better, but I think you honestly should order beer instead based on their wide selection—they even have some with 0% alcohol.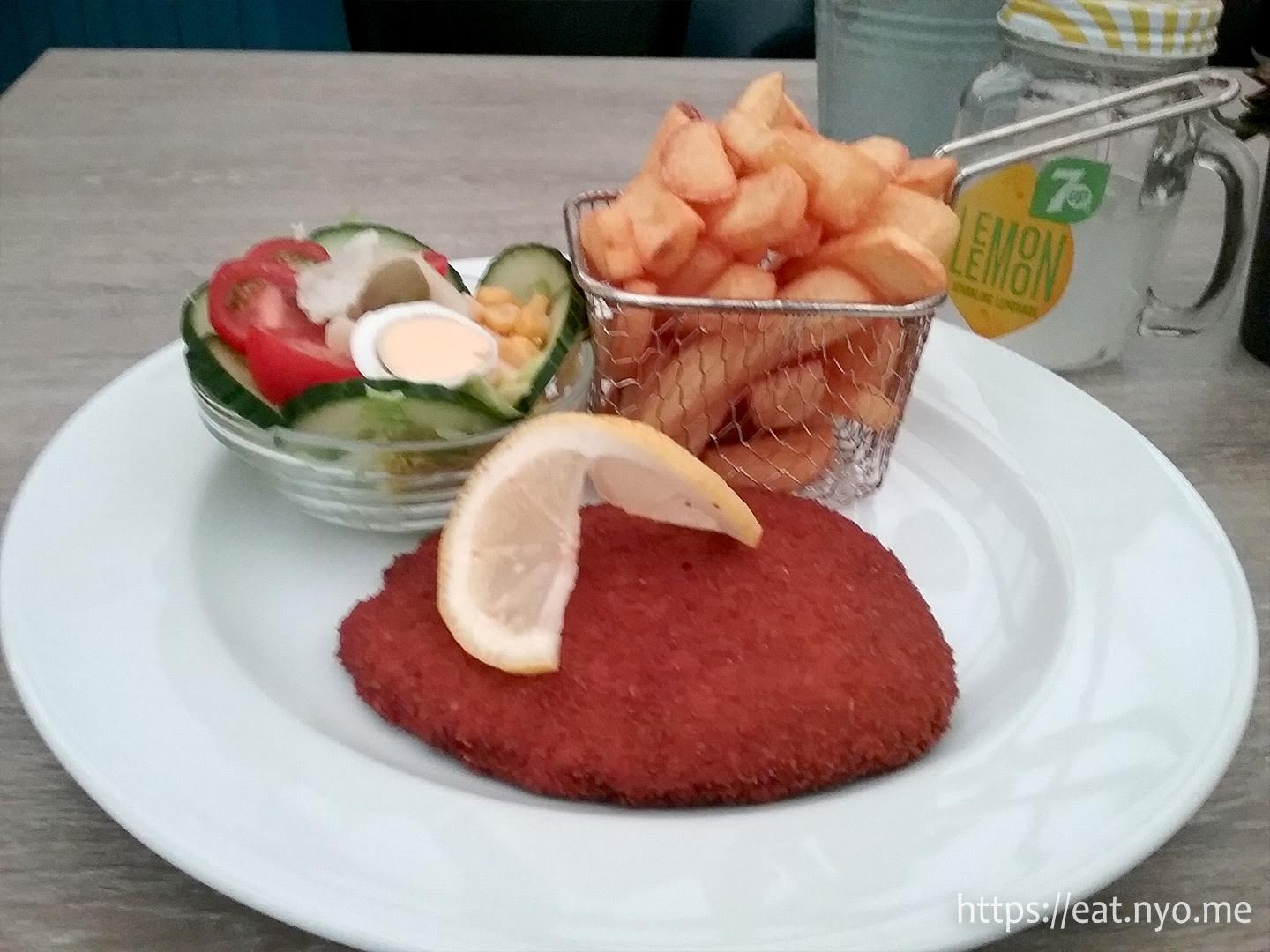 What's a bit more interesting is the Schnitzel. This flattened piece of pork, battered, and deep fried reminded me very much of mille-feuille-style tonkatsu, where layers of thinly pork are stacked before battered and deep fried. However, this is an entire piece of pork. As it's pounded flat, it was quite soft, not requiring a knife to cut. The contrast from the crisp batter was highly emphasized in this dish. Although its exterior was decently seasoned, most of the taste came from the pork itself. It was quite lean, only relying on the way it's prepared for the delightful texture.
Its sides included some thick-cut French fries in a basket and a nice Caesar salad. The fries were plentiful and had a crisp exterior with a hot, fluffy core. While it was a bit bland, the table salt and pepper easily solved that issue. The greens were also quite crisp and mildly sweet, even without the dressing.
What I like about my meal overall was it's quite hefty, and had me full by the end of it. As this was my first meal in Netherlands, I used this as a benchmark for my other food adventures in the country. And as a precursor, it wasn't bad, lest I was just really, really starving. While I probably won't recommend this place if you're not staying nearby, you're practically stuck here if you are. Good to know it's not bad; De Kantine at TopParken was a pleasant introduction.
This is part of a mini-odyssey for my food adventures in the Netherlands. You can browse via this label for more.