Right before my Thailand Odyssey, my Betrothed and I ate at Trellis. This restaurant has been a mainstay at Matalino Street, which links major Quezon City arteries Kalayaan and East Avenues. This Filipino restaurant has been there since I've known the street. We've also been here some times, albeit with separate parties; me with my family and former office and my Betrothed with her associates. This was actually the first time we went here together.
The main dining area of Trellis is a trellis. It's a well-ventilated covered open air garden providing a cozy atmosphere. Although the primary target market of this place is probably big-ish gatherings, it was still possible to eat here solo or with a small party as they offer rice meals.
We didn't pursue that, though. We ordered their house specialty Sisig (230 Php) and my Betrothed, who was craving for squid, ordered their Grilled Squid (375 Php). For our staple, we ordered their Trellis Fried Rice (230 Php).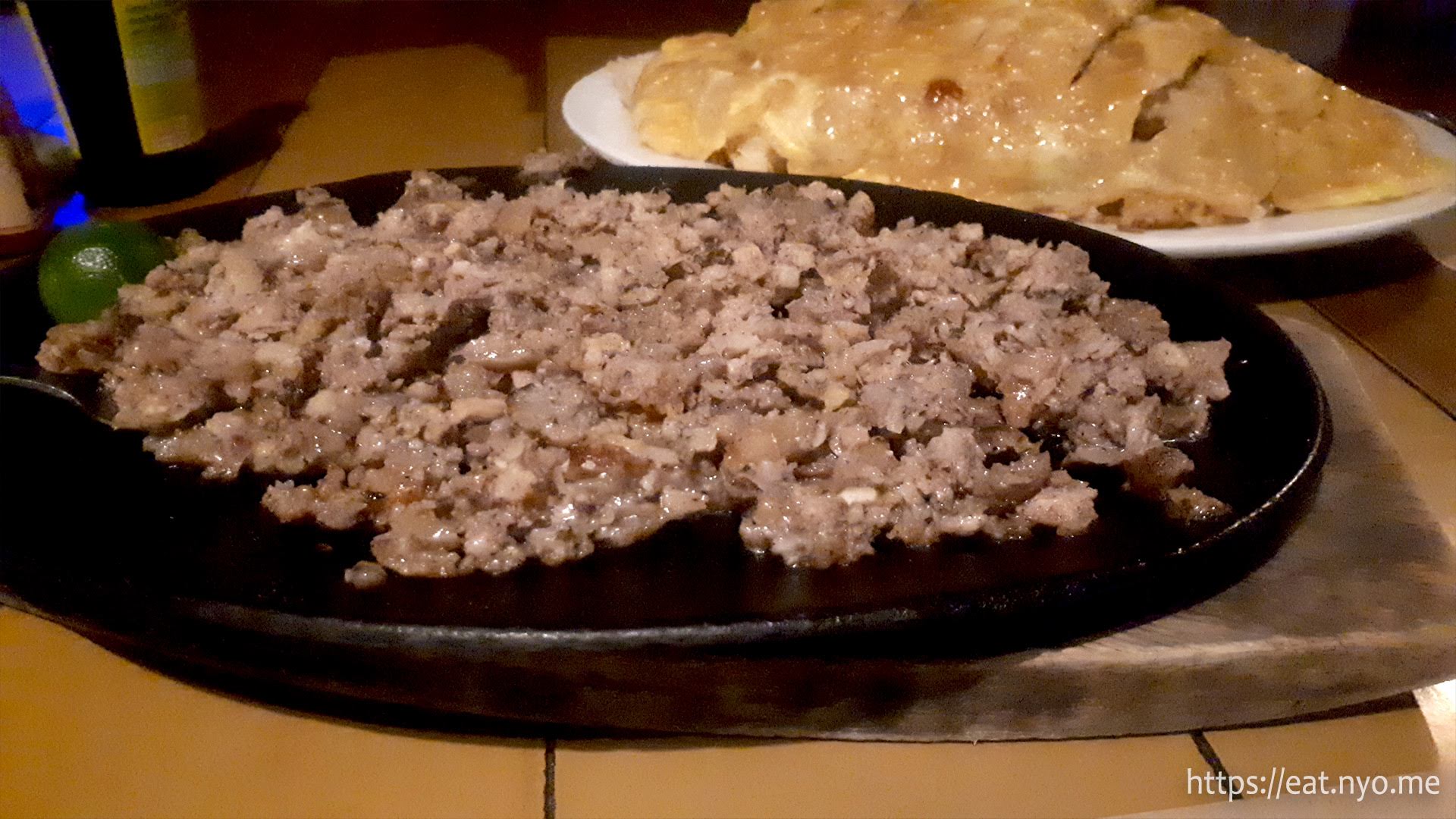 After a wait (not short, not long), all our orders were delivered to the table. Their Sisig is not picturesque. However, it does deliver in taste. This vinegary pork bits has mixture of both crisp and tender texture that goes quite well with rice. The overall flavor can be made more citrusy with the included calamansi and more savory with soy sauce located in the table. My Betrothed did not enjoy this dish as much as I did.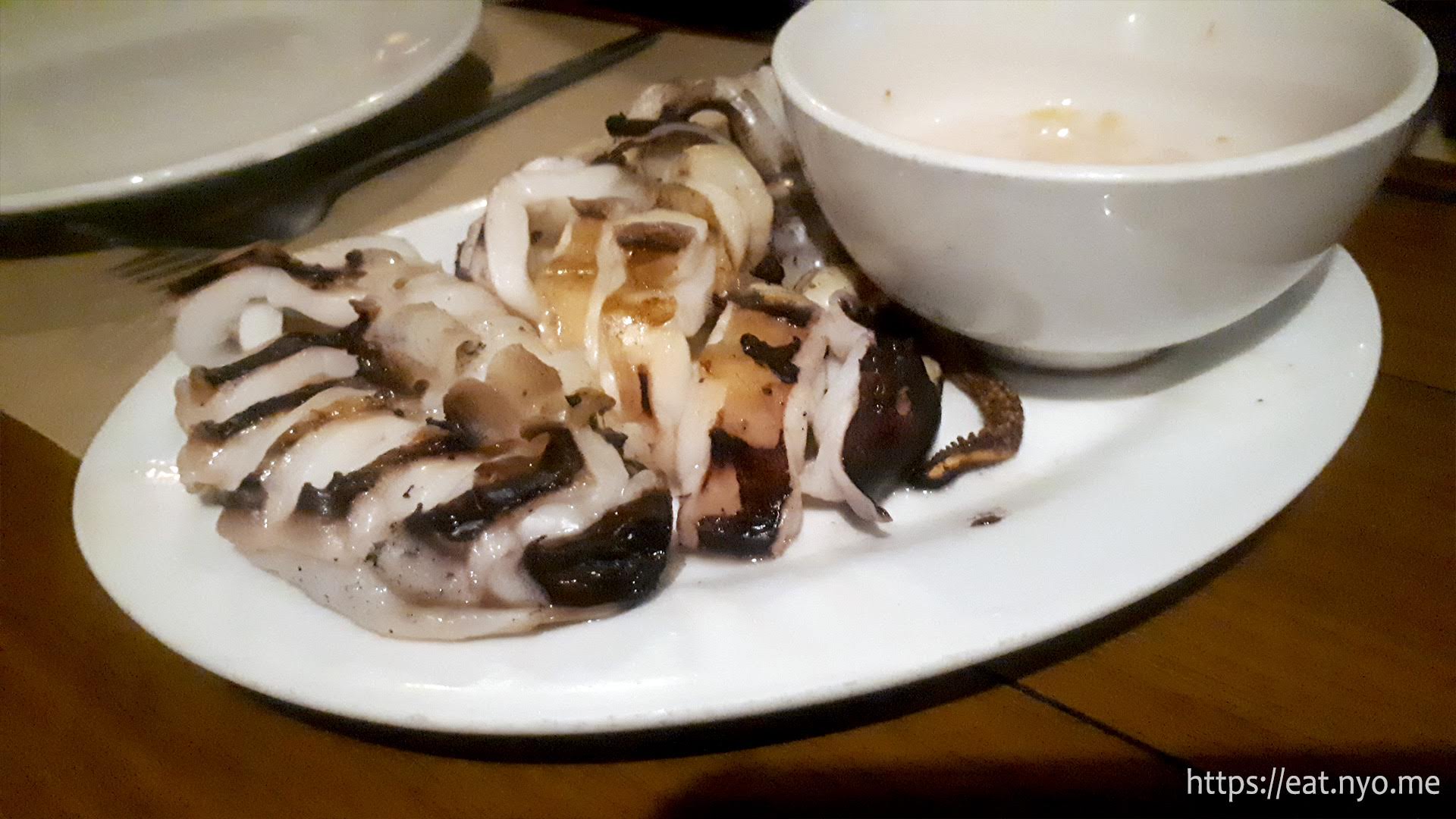 However, she did like the Grilled Squid, with the exception of its ink squirting her with the first cut, so be warned. It's a simple dish, actually, just a couple of squid grilled to a nice texture—not rubbery or tough and not mushy. Flavor can also be adjusted with the included vinegar or soy sauce in the table.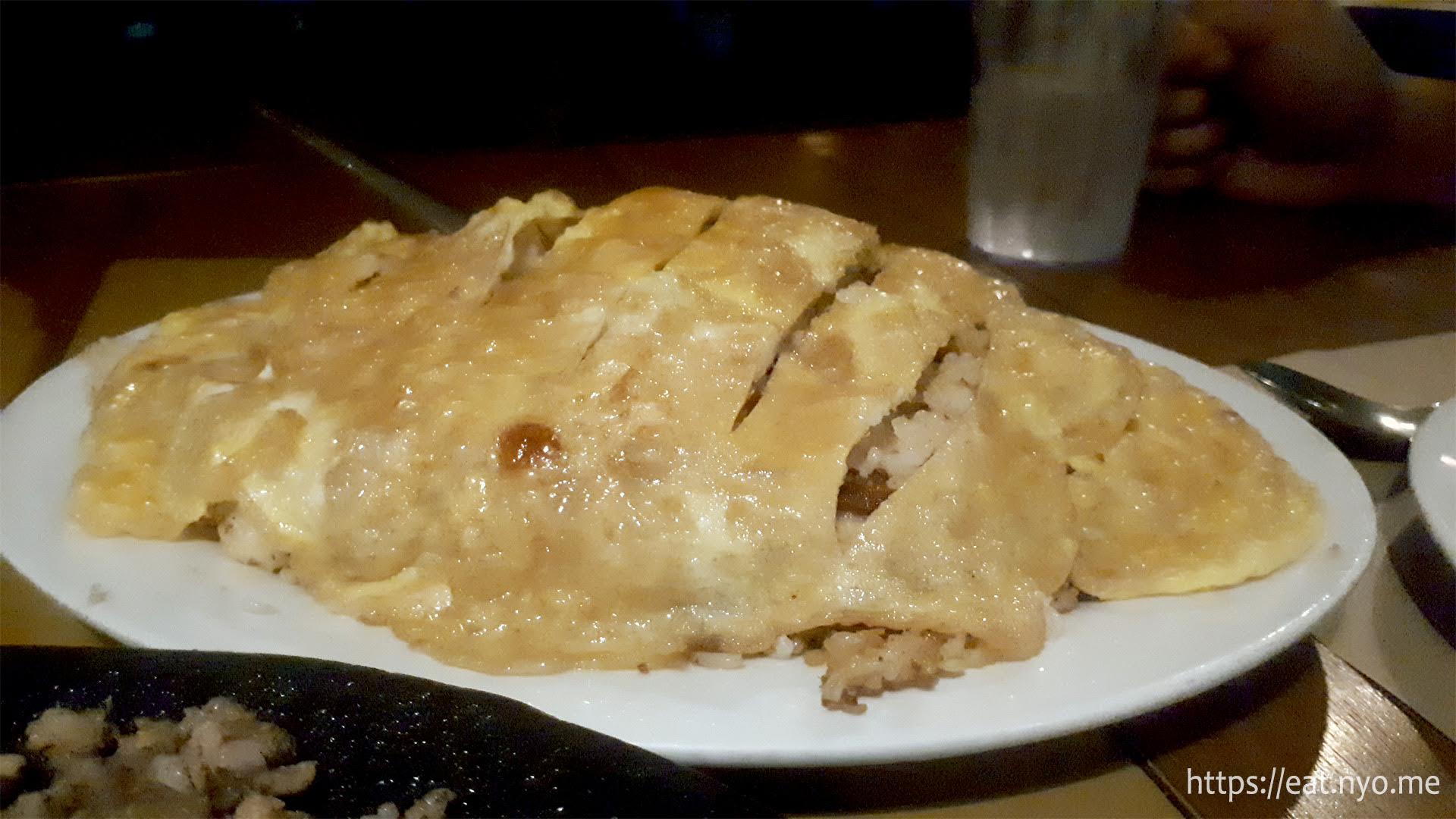 What we both agree on is that our orders went well with the Trellis Fried Rice. This is essentially a giant omurice, substituting pork fried rice for the classic chicken used in the Japanese version. Although my Betrothed doesn't like the way the egg was cooked as she prefers fluffier or runnier eggs, it essentially turned the rice a meal on its own. There were lots of crunchy pork bits and had a salty-savory flavor overall. There's also a lot of rice here that's essentially good for three or four. We'd perhaps like this better if there were some veggies in here. What surprised us is that we managed to finish the entire plate along with our two viands.
Overall, it was a decent stay. We definitely got full despite this being my first and only meal of the day. Perhaps what would've improved the night was ordering some of their vegetable viands. Anyway, Trellis has been a mainstay in Matalino as I mentioned, and I don't see it going away anytime soon. Although the prices have increased through the years, it's still pretty good value, especially for large groups. Perhaps one prerequisite for choosing to eat at this place is that you have to like rice, as all their food goes well with rice. If you find yourself with such a group of folks in the area, Trellis is a pretty safe choice.