The first new food place we tried after my Thailand Odyssey was Black Canyon Coffee. This was after going th Marugame Udon's UP Town Center branch, which me and my Betrothed was craving for as we were feeling under-the-weather, especially with the water crisis. We just wanted some coffee and dessert the first time we went here, and as adventurous gourmands, we unhesitatingly stepped in.
If I had to guess, I'd reckon the name of this place is a play-on-words against the Blue Mountain Coffee expensively offered in UCC—a Japanese fusion restaurant/cafe we've tried a couple of times yet haven't managed to try (or afford) said coffee. We learned that this cafe was more like a fusion Thai restaurant that also serves coffee and cakes. I guess it sort of mirrors UCC, perhaps the Thai version of UCC. Their menu was quite big, with various Thai food and western dishes prominently featuring salmon and steaks. Sadly, we were already full despite us finding a couple of dishes that we wanted to try out. For our first visit, we just ordered coffee and dessert. We do learn that they do carry a "Black Canyon Coffee" in their menu and it's not as expensive as the Blue Mountain Coffee I keep comparing against. I got their Honey Americano (130 Php) instead as it sounded much more interesting and my Betrothed got their Thai Tea Latte (125 Php). We also got their Carrot Walnut Cake.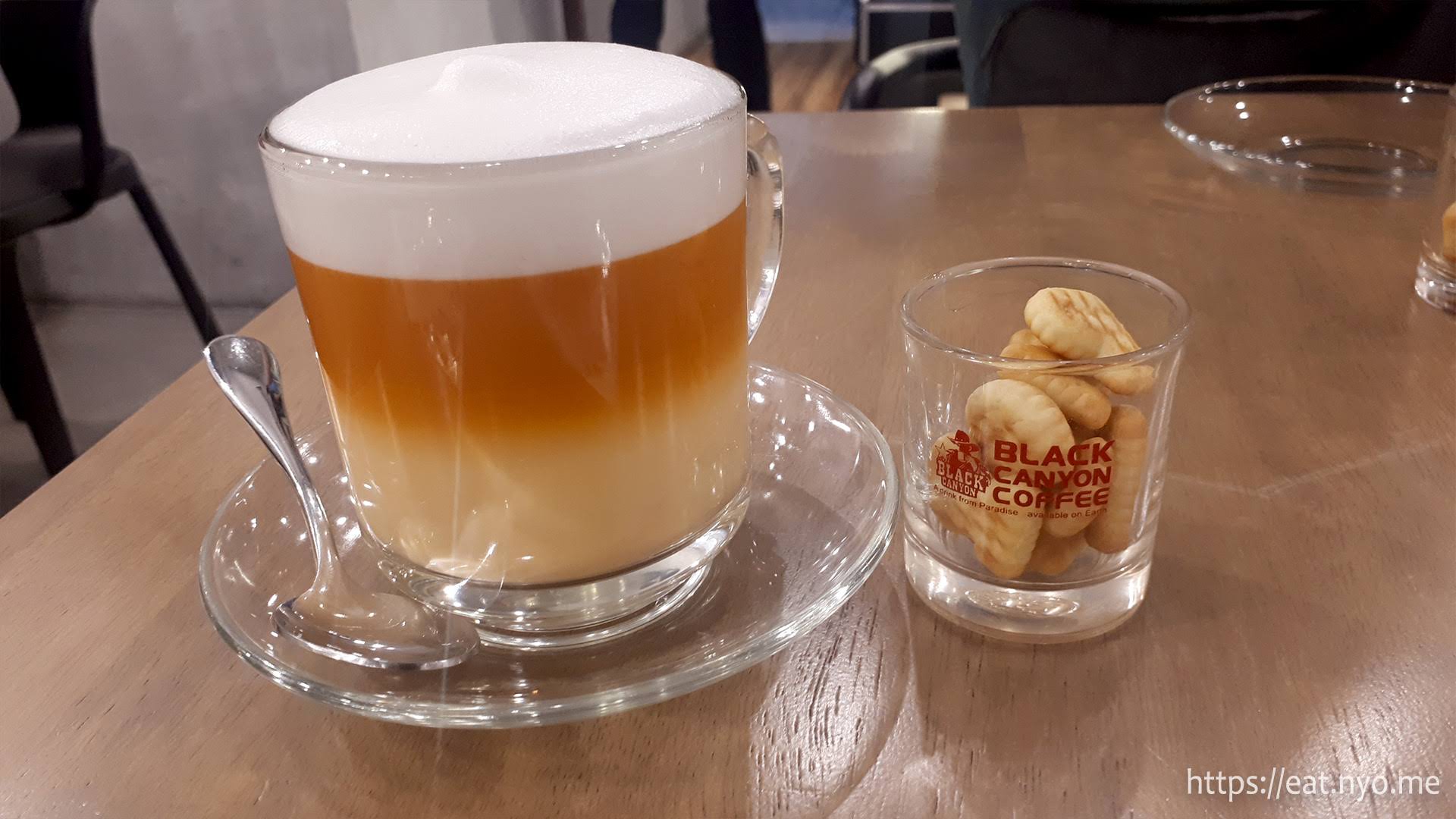 Betrothed's Thai Tea Latte was normal enough. It's similar to many Thai Tea Lattes that we've tried before. It was served with biscuits which was much more interesting than the latte. That side actually makes this a good place to just order drinks if you don't want to spend much on desserts but still want something to munch on.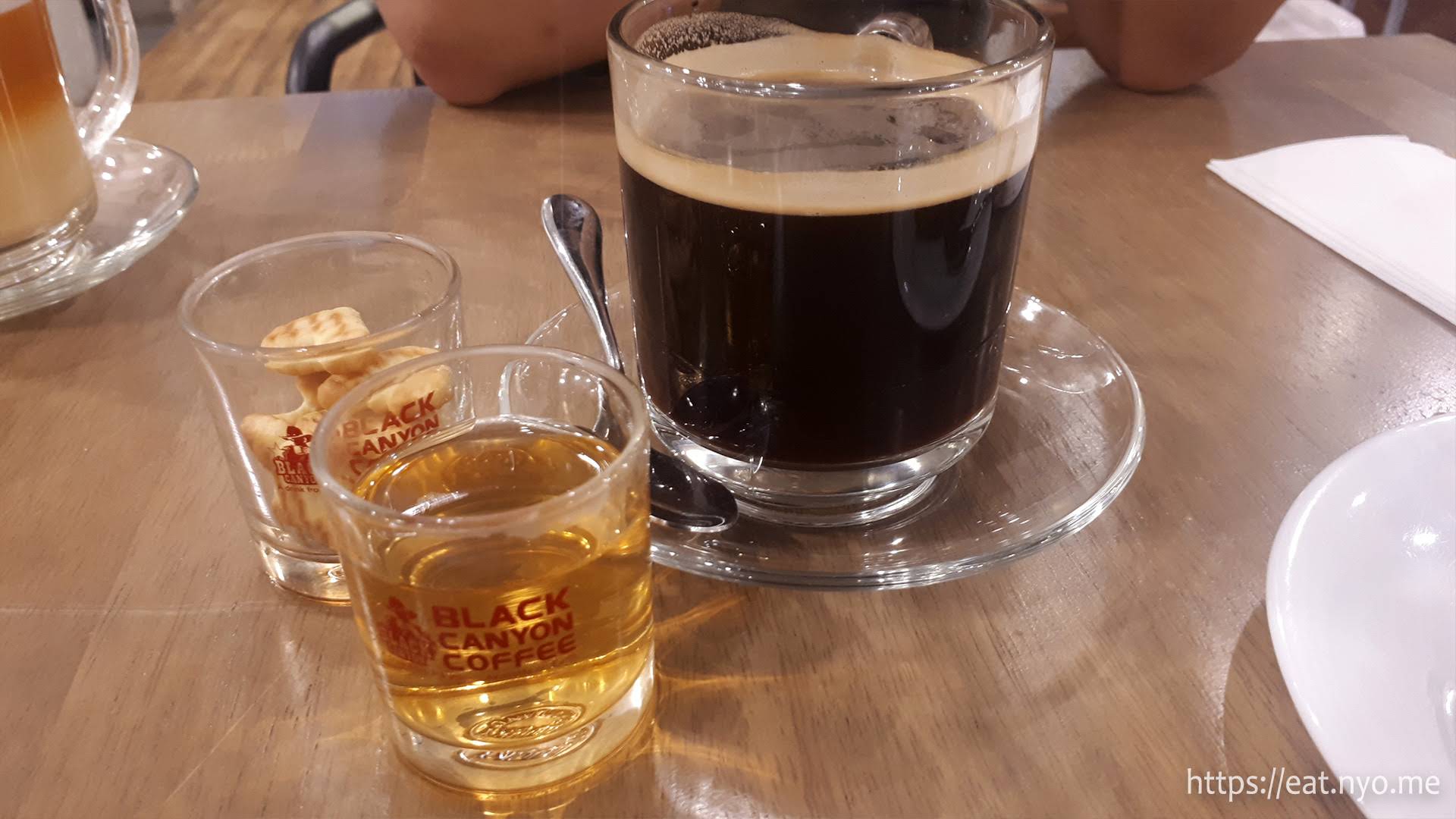 My Honey Americano was surprisingly good and much more interesting than Betrothed's order. It was definitely an americano coffee, bitter and plain, on the first sip. However, it has a mildly sweet honey aftertaste. It's also not too sweet and worked surprisingly well. It was served with hot Chinese tea to wash down the sweetness and some biscuits, similar to my Betrothed's latte.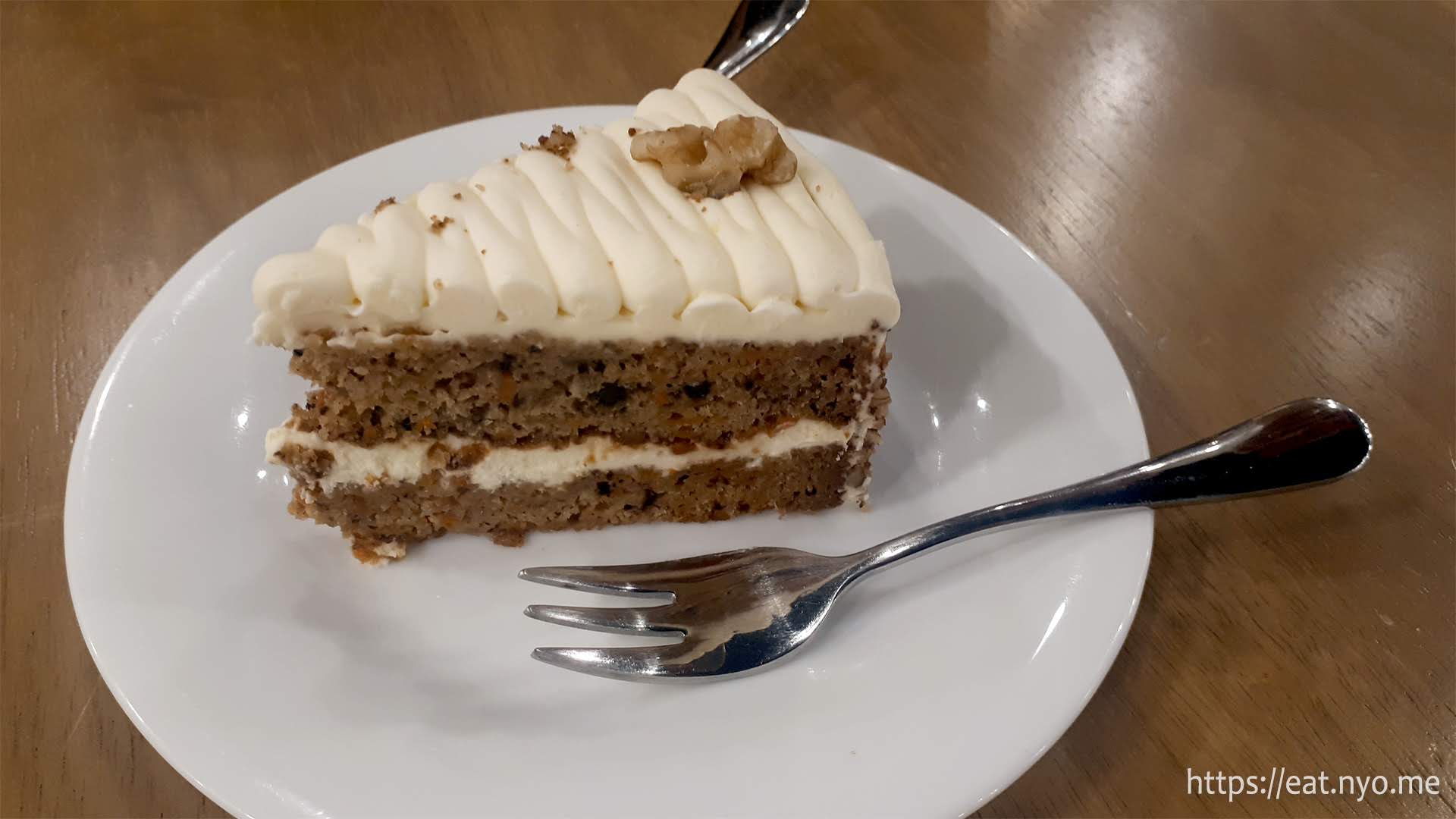 Their Carrot Walnut Cake was quite chunky. Veggie-sweet, Betrothed complains that it tasted more like banana bread. The walnuts were too few and far between each bite to savor, and it's more like a rare nutty treasure in the healthy-tasting cake.
Our initial regret was that we didn't try it for food rather than coffee and dessert, especially since we don't have many reasons to go to UP Town Center. However, an opportunity did present itself a week after, where we tried Black Canyon Cafe for its food.
On our second visit, we ordered some real food. After exploring their menu, I realized I actually only wanted to try literally a couple of things here. Betrothed, on the other hand, wanted to try a lot of things. I got their Pad Thai, solo size (285 Php) and their Iced Honey Lime Green Tea (75 Php). My Betrothed got their Fried Fish with Tom Yum Set (250 Php) and their Orange Juice (85 Php) because this time, she was feeling more under-the-weather than I was.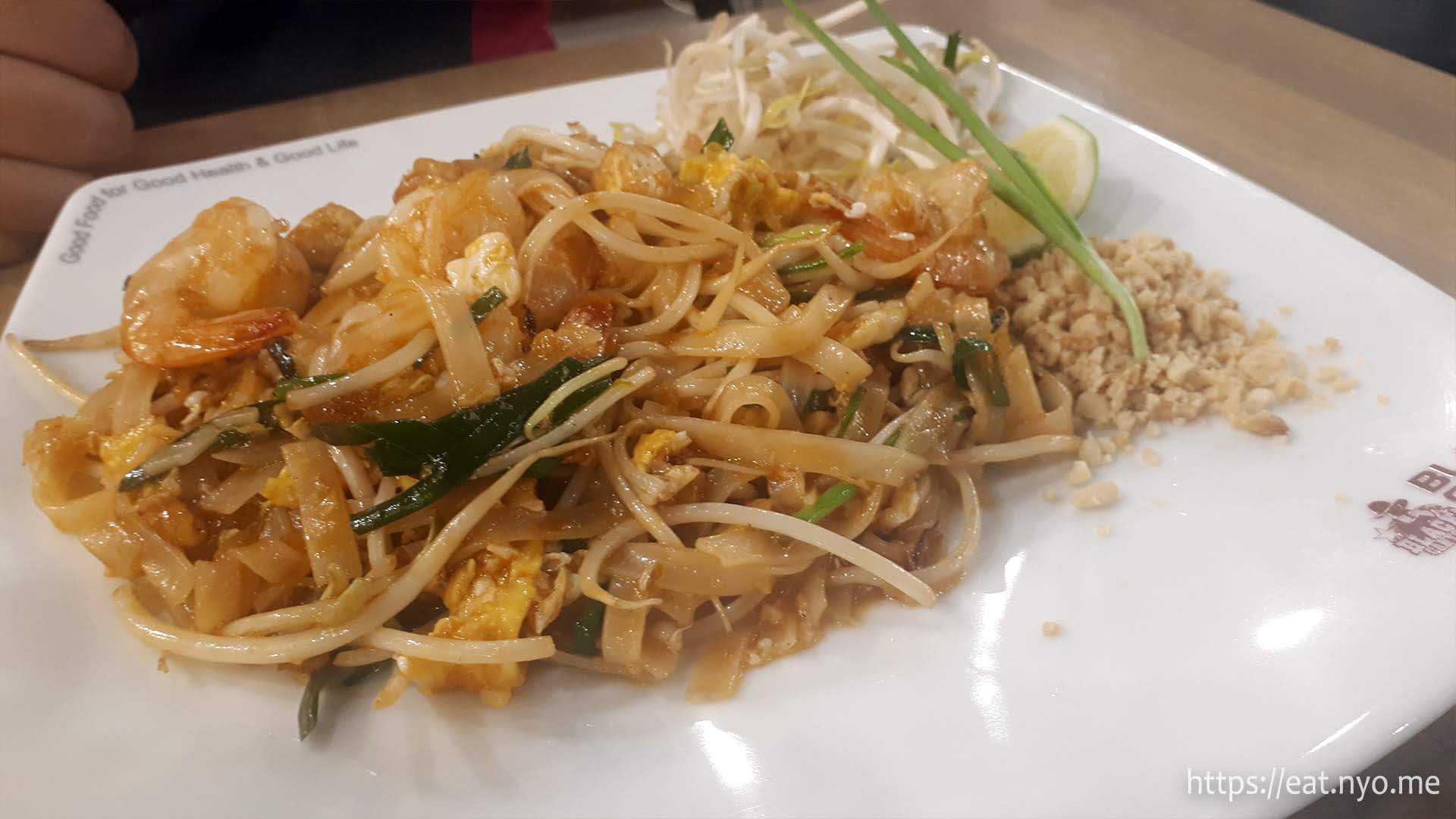 Their Pad Thai sadly was not similar in size and quality as what I got in Thailand. However, it was still quite good. While it's much more similar in taste with what we get locally, it's actually priced decently, now that I compare it with the competition. Although it didn't have the fancy things that Kub Kao Kub Pla had, it did have a good amount of shrimps, which is the first thing I look for in the dish. The noodles were nicely done too, quite firm and served as a nice vessel to all of the savoriness.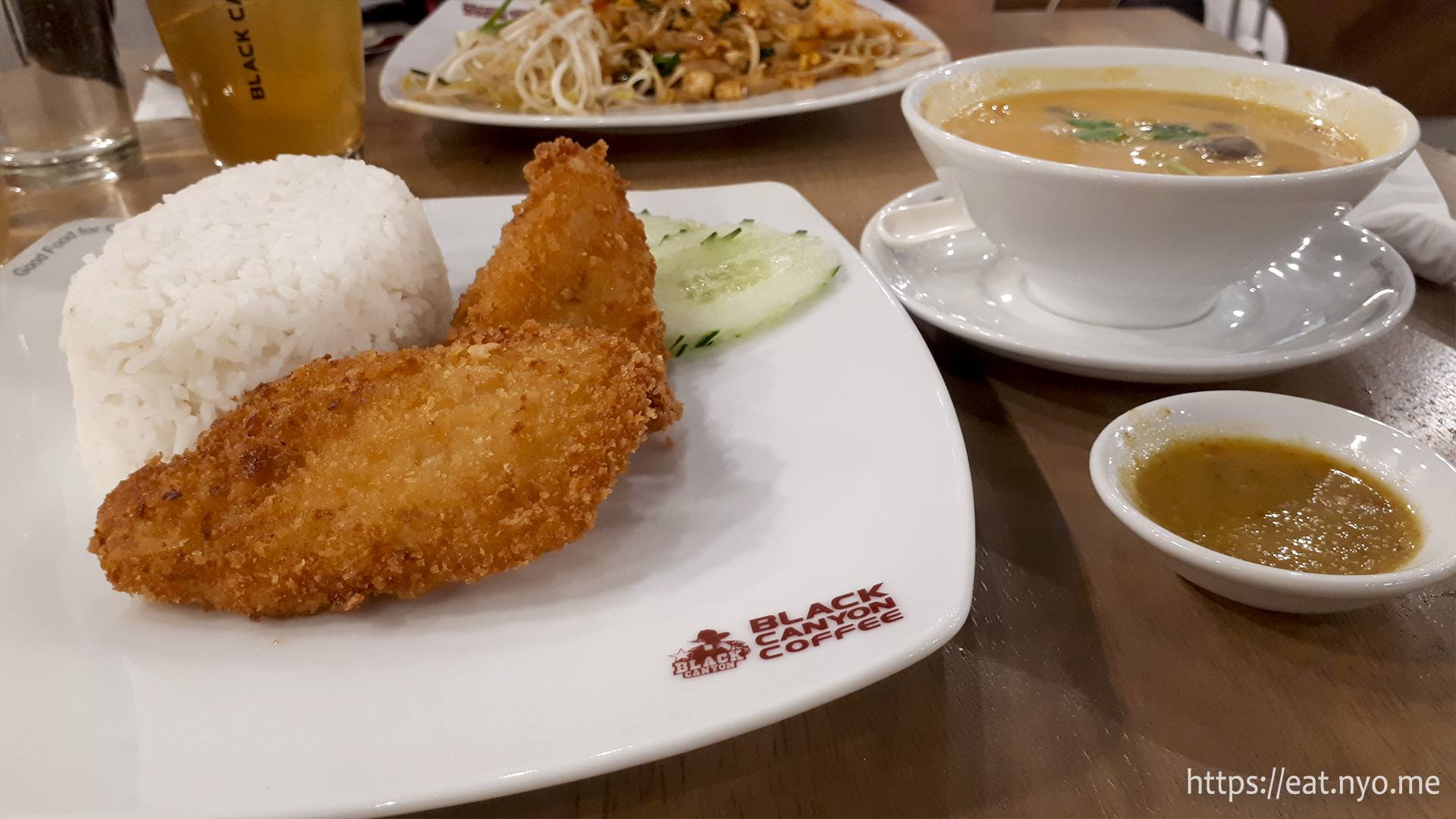 My Betrothed quite enjoyed her Fried Fish with Tom Yum Set, especially the spicy tom yum soup. While she claims that the soup was more sour than spicy, I'd argue the other way around. The fish was nicely done too, quite firm and flaky. Although it was just simple white fish, possible dory, it was cooked nicely that it would pass for a more expensive white fish. The peanut sauce was indeed optional as the fish can be eaten sans sauce. Finally, the fragrant Jasmine rice might have been what gave this simple dish the oomph to taste much better than it looks.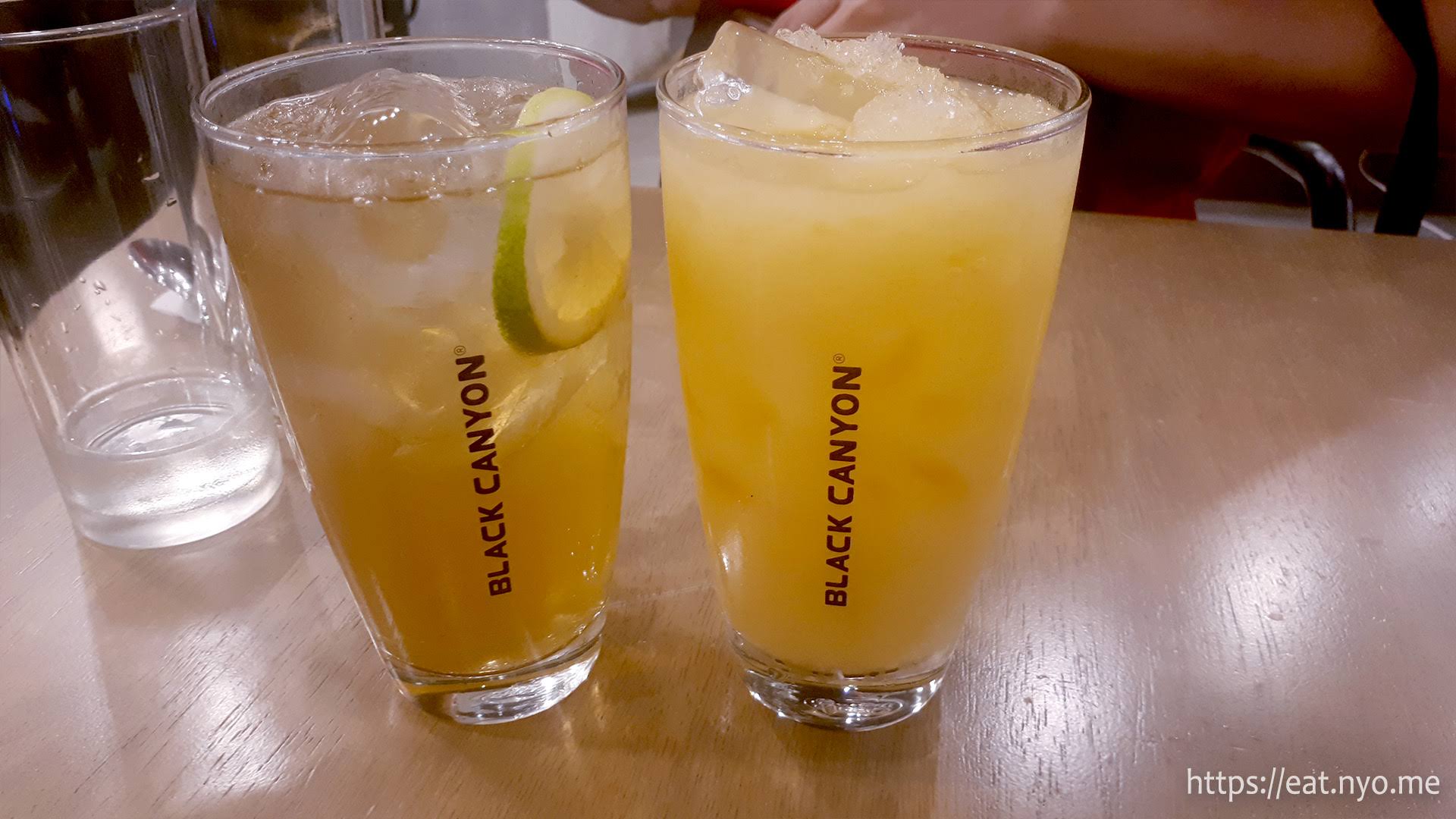 Our drinks were quite good too. My Iced Honey Lime Green Tea was very refreshing. With just a hint of both acidity and honey, there wasn't anything overpowering with the drink and served as a nice pusher and refresher. Betrothed's Orange Juice was a bit more citrusy than she'd like, but just a bit. She also found her drink nice and refreshing.
Black Canyon Coffee felt grand, yet was actually decently priced. We got extravagant looking food and classy drinks, yet only paid a bit more than 750 Php on our second visit. For what we got, I expected to pay around a grand, especially since other places price their drinks much more expensively. Although I'd want to go back here maybe once to try the other dish I'm curious about, someone like my Betrothed who loves Thai food would probably keep coming back here and ask me to try their other dishes so she can taste it before claiming it to be her regular order. Those who don't like Thai food also have a lot of other choices too, including salads, pasta, salmon, and steak. Finally, this place is also good for just coffee. I'd recommend trying their Honey Americano if you like your coffee simple as I for times you'd want a change. Black Canyon Coffee was definitely worth the two tries and perhaps worth another sometime in the future.