Beloved and I spent our Valentines dinner at Kamirori. This restaurant was a childhood favorite of mine, but I can barely remember their food since the last time I went here has been over a decade. The first Kamirori at Katipunan ave., which our family used to freqeunt, was gone. They apparently moved somewhere at the inner streets of the avenue, and since, I haven't been able to return. When the Petron Square at Katipunan opened, Kamirori opened a branch there as well, giving me a flash of childhood memories and cravings. If you haven't figured it out yet from its name, Kamirori is Japanese. I have no idea what it means, and if you ask me, I'll answer, from my little knowledge of the language, God from "Kami" and little girl from "rori"—Little girl god.
From the almost bare memories of my childhood, I have no idea why I loved this resto. But I do remember that this was the place which triggered my love for tempura and, eventually, Japanese food. I have no memories if their food was good or what, but I do remember we frequent it, so it has to be good somehow. Of course, the older people used to pay for my orders, so I have no idea of their price. I was surprised that their prices were fair I ordered their Tendon (135 Php) or tempura over a bowl of rice, and beloved ordered Hiyashi Ramen (110 Php) or cold ramen. We also ordered their Mixed Sushi (300 Php) and a couple of bottomless iced tea (50 Php each) to wash everything down.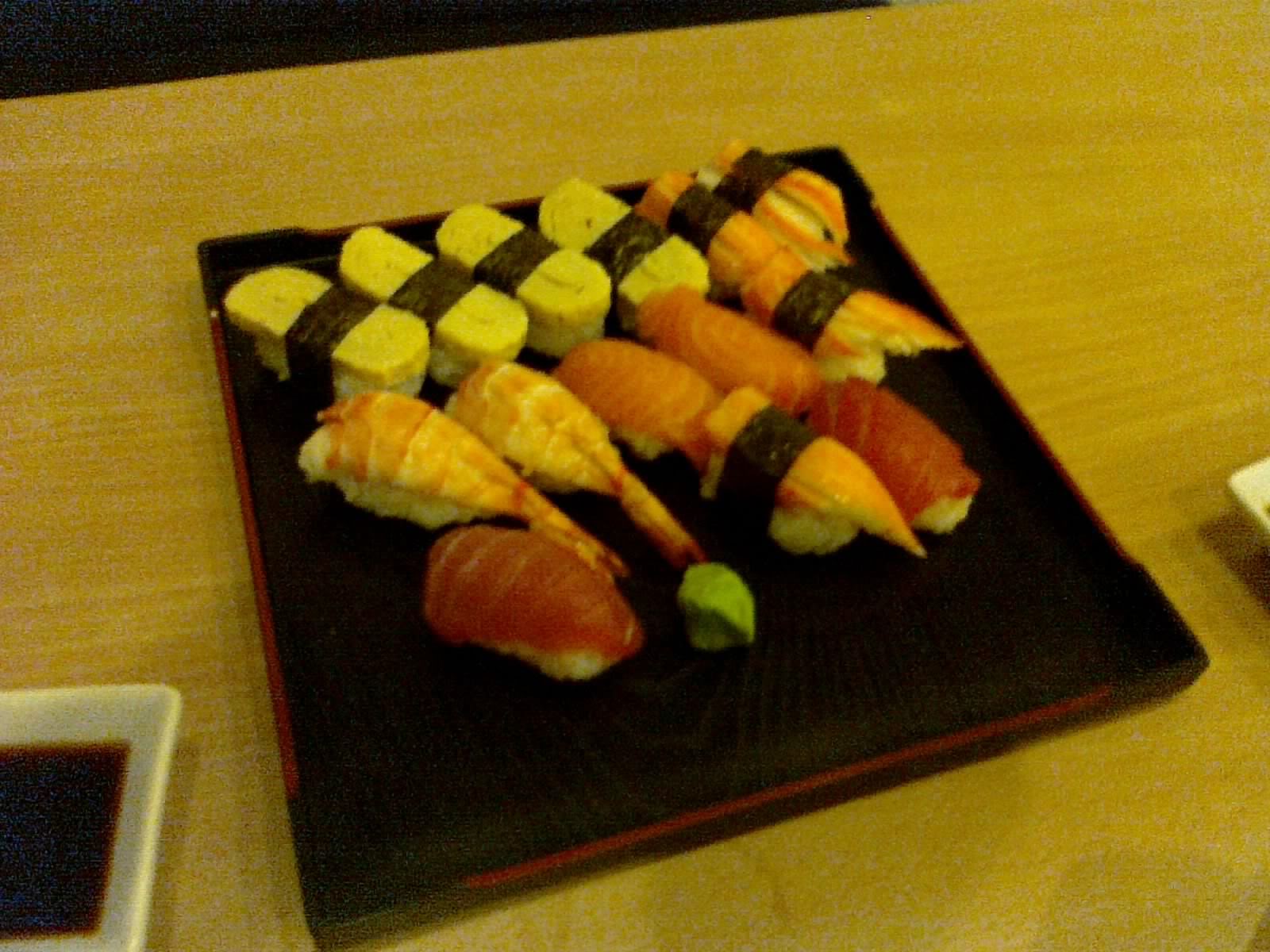 The sushi tray came first. Its contents were four tamago, four kani, two ebi, two maguro, and two shake. Their sizes were a bit small, but maybe it was okay for their price. Everything was also okay, not spectacular. The fish weren't the freshest, and weren't enough to sate my raw fish cravings, but I guess the platter was more on the rice. It was a mediocre plate, but for fourteen pieces of sushi, I found it to be a well-priced plate compared to others with similar or worse quality.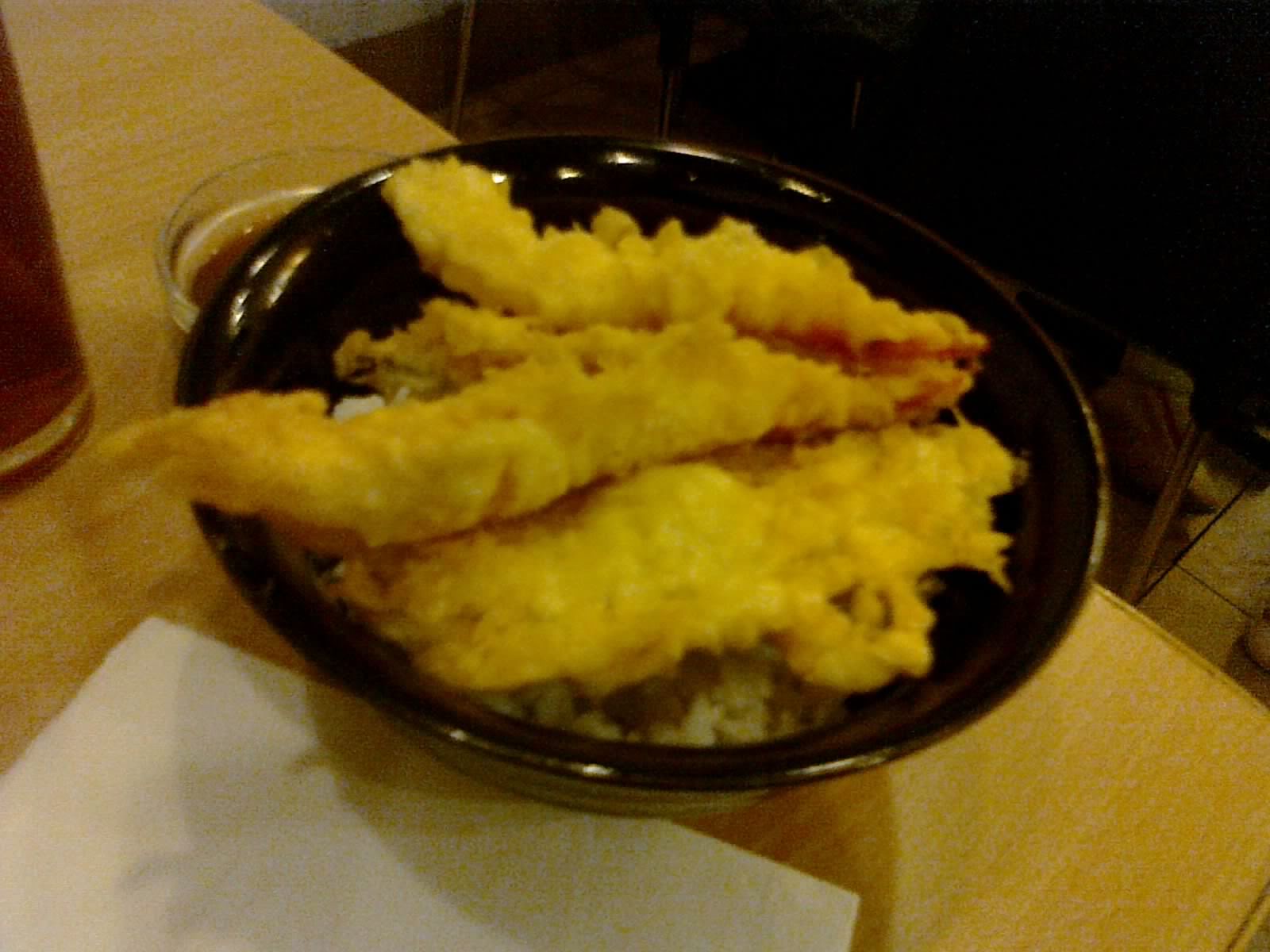 Our main courses came shortly after. The Tendon had a couple of pieces of shrimp tempura and a couple of pieces of vegetables. The shrimp wasn't the best I've tasted, but it was okay. Their batter was a bit on the floury side. I was disappointed to find out that my two veggies were both eggplant. I hoped that the other was sweet potato or something. One eggplant slice is too enough for me. The rice was plentiful, however—about a couple of cups. It was also pretty tasty for rice, as well.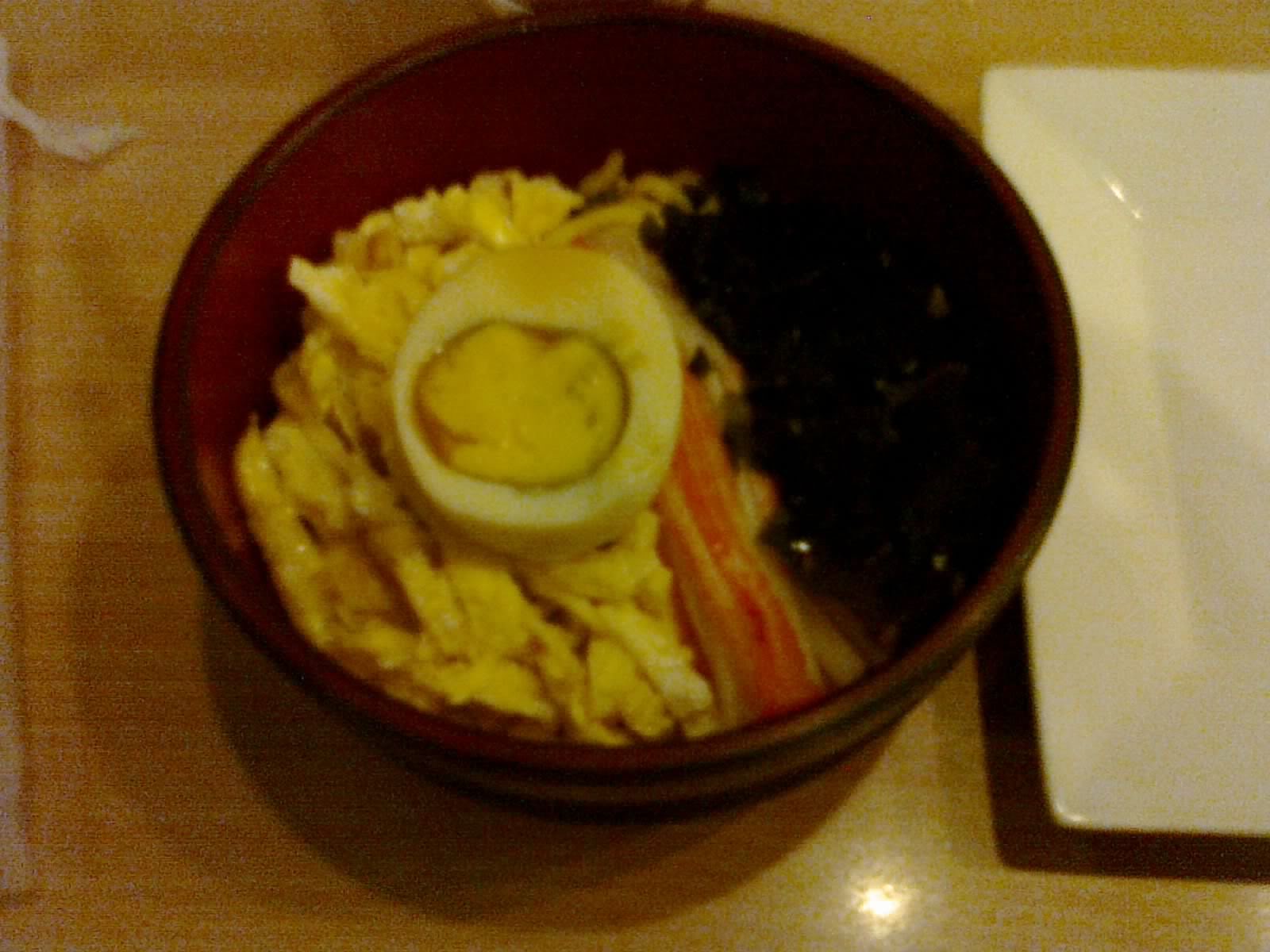 Beloved's ramen came in a tiny bowl. Its contents were ramen noodles, seaweed, half a hard-boiled egg, and some crabsticks. I wondered where the sauce of the noodles were, then we found out that it was at the bottom of the bowl. I disliked this method of serving, as I would've liked my cold noodles to be dipped in the sauce. That aside, the noodles were excellent. You can basically taste the entire wheat in a small package. The sauce, on the other hand, was almost void of taste. Beloved described it as a very, very mild soy soup.
So, was I satisfied or did my childhood memories betray me? Well, on one hand, their food wasn't excellent, perhaps just a 2.25 on a 1.0-5.0 grading scale. On the other hand, their prices were quite decent. But maybe I discovered why this store was a particular family favorite after seeing many families go in. Most of the other tables ordered many different viands, each with their own rice, with many different choices to share. This is probably the best way to enjoy Kamirori, and which was why my childhood enjoyed it so much; not that I didn't enjoy it this time, just not as much.