For dinner, still at Subic, we went to Sakura. Father wanted Japanese, and our choices were this, Teriyaki Boy, and a restaurant called Spanish Gate. Since this sounded the most Japanese one, we ate here.
Their menus featured their real Japanese names, so it was pretty hard to order without consulting the picture and the waitress. Playing safe, I decided to order Zaru Soba (220 Php), or ice-cold soba noodles that I usually order if you've read my other reviews. Beloved also played safe and ordered Hiyashi Chuka (300 Php), which is also cold noodles, but this one has more toppings and uses different noodles. We also ordered their Assorted Sashimi (600 Php). Our drinks are negligible. …Okay I just forget their names and prices.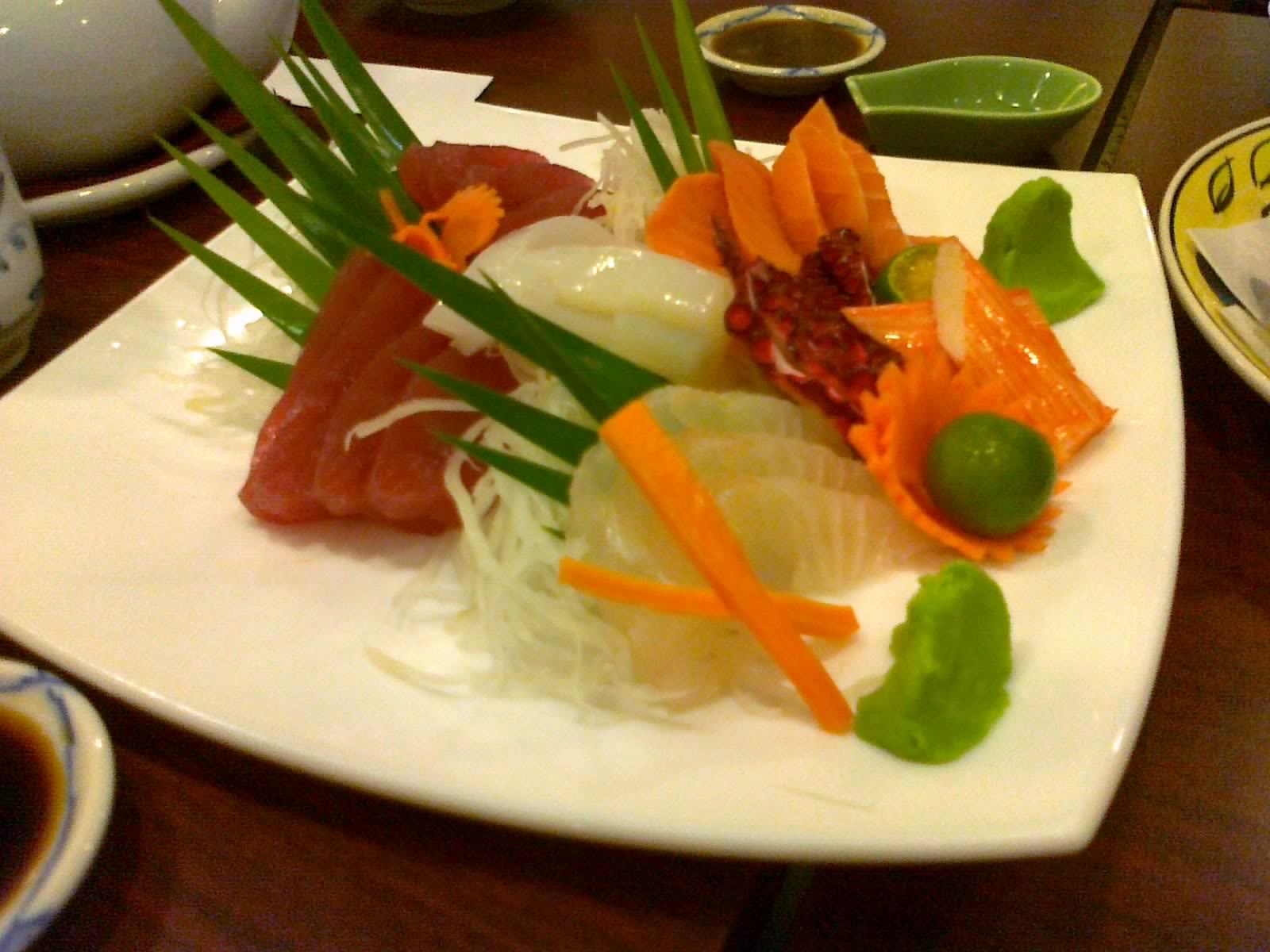 The sashimi came first, as expected. For the price, I expected it to be plentiful, and it was. There's the mainstays salmon and tuna, squid, octopus, yellowtail, and kani that came in large, generous slices. I also expected it to be fresh, and it was. Finally, I also expected it to be delicious, and it certainly was. No freezer taste and all the fish were deliciously raw. I was also surprised that their kani wasn't the fake one that tasted like fish—it actually tasted like crab.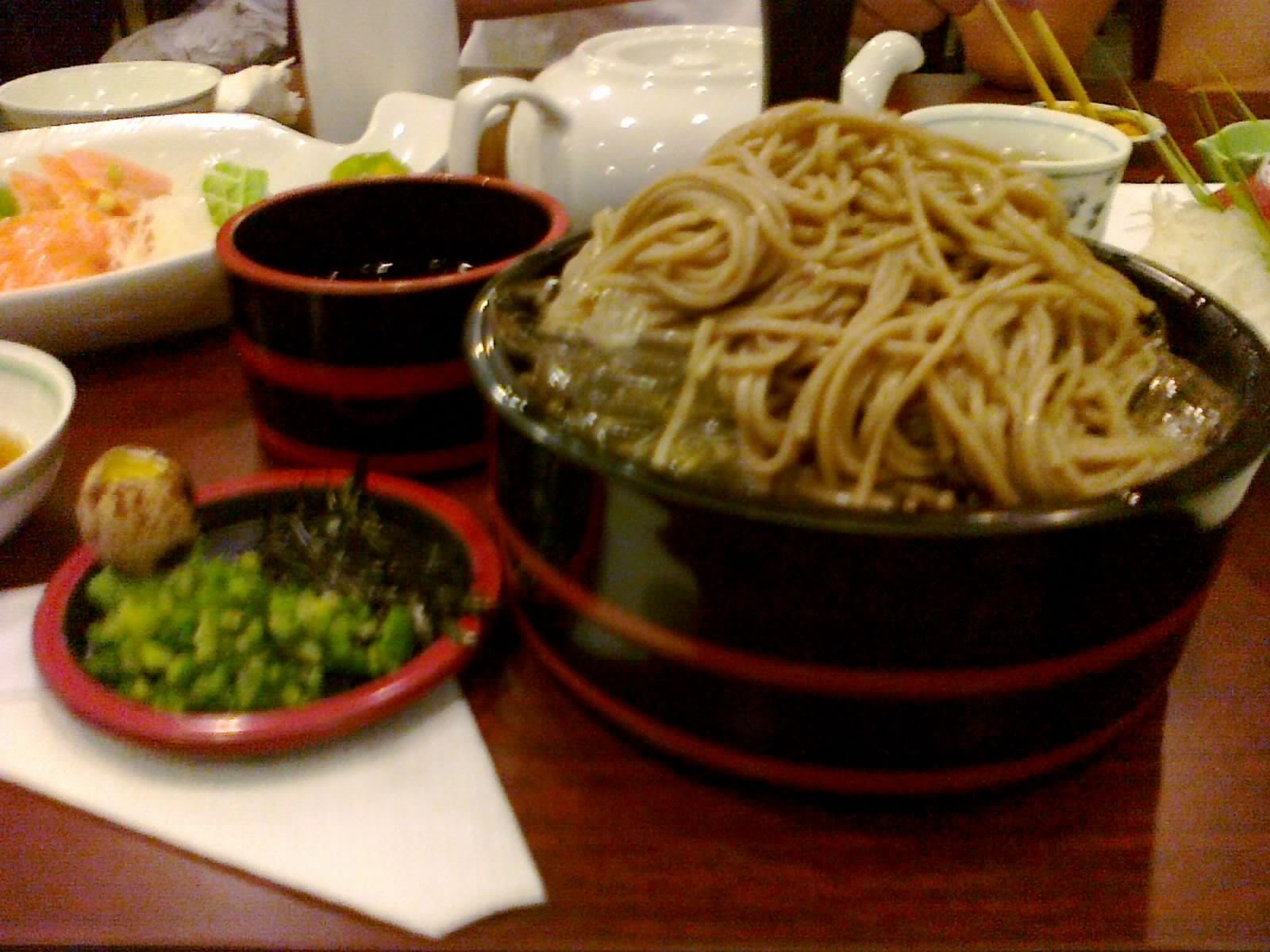 My soba came a bit after. The noodles are plentiful, good for two, and served ice-cold over ice. The broth was very, very mild. However, it makes the earthy, filling, and refreshing noodles the star of my bowl.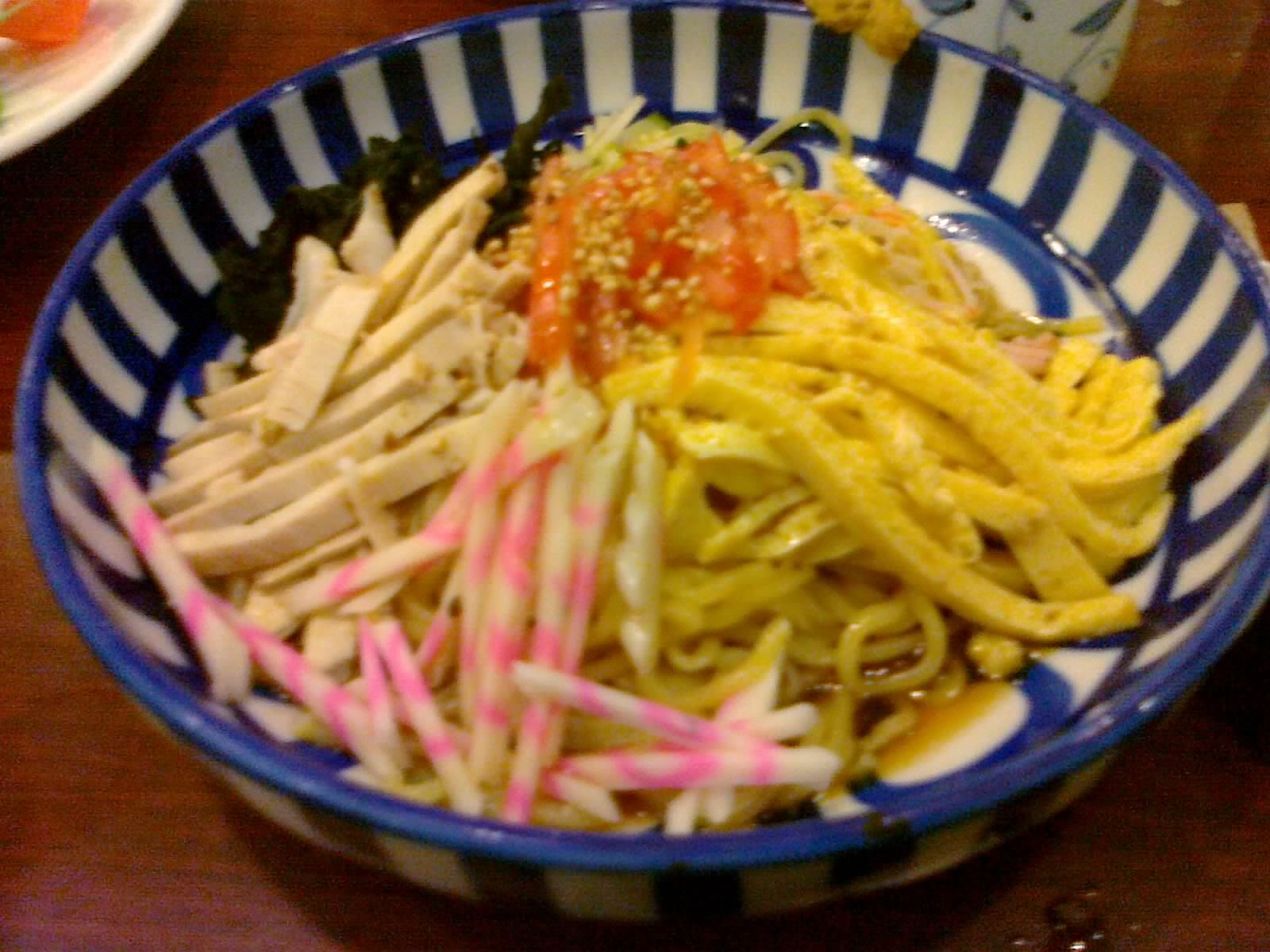 After a long wait, and I mean long wait, beloved's Hiyashi Chuka finally came. Was the wait worth for the sesame noodle salad? She says yes. The broth was special in that it had the mild sesame taste at the start, but then there's an eggy aftertaste. Aside from the noodles, there were also tomatoes, meat, egg, and other assorted vegetables—a lot of stuff I don't usually find in our usual orders of hiyashi in Manila.
Aside from what we ordered, I also got to taste a bit of the tempura my brother ordered. Their batter was pretty tasty and devoid of that floury taste that I hate. Although it wasn't the shrimp (it was fish and I'm not sure what kind), I imagine it to be a high quality piece of tempura.
How was it? It was a very high quality Japanese restaurant. I don't know if this is how real Japanese food should taste like in Japan, but I imagine it to be close to the genuine. The downside is that with high quality comes high price. Then again, since this is found just beside the International Hotel, perhaps this is a steal for those coming in from overseas. Recommended? Yes, if you have money to spend.