Beloved and I went to a trip to Zambales which turned into a trip to Subic after a day because of the randomness of the impulses of my father side. There, we got to try out a couple of restaurants that we decided to do a review on. When we got to Subic, we stopped by a cafe called Xtremely Xpresso Cafe for brunch.
Although there's plenty of coffee in their menu, it's more of a diner than a cafe, especially since they serve pizza, pasta, sandwiches, rice meals, and breakfast. Among them was a 22-inch pizza for around 450 to 650 Php, which seems to be a great deal. Unfortunately, they don't serve pizza during the time we got there. Instead, we ordered their pasta, Nut Pesto (220 Php) which comes with your choice of topping: seafood, Hungarian sausage, and… another that I forget. For drinks, I ordered Green Tea (50 Php) for myself and Iced Tea (60 Php) for beloved.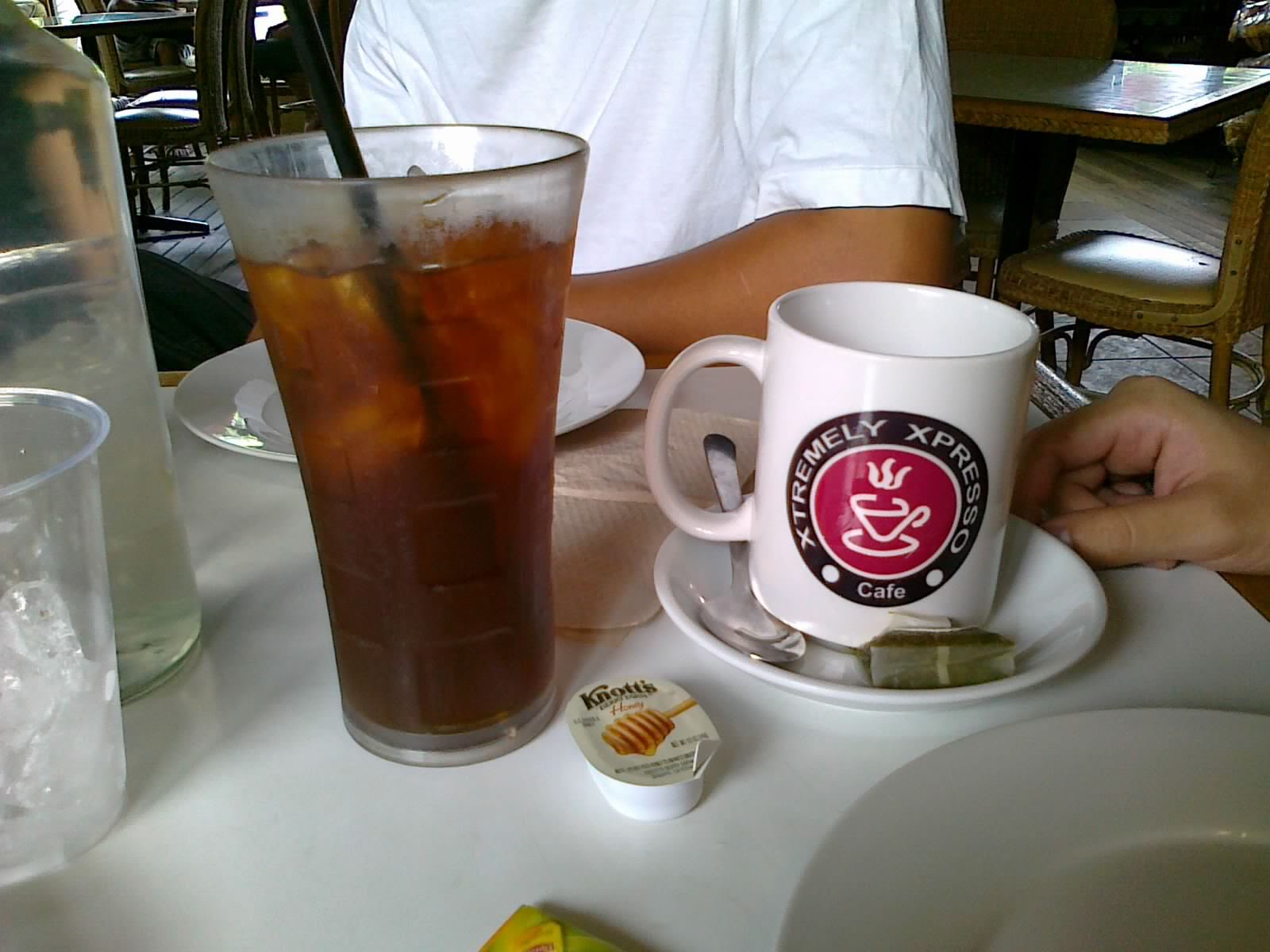 Our drinks came first, and disappointingly they're ones you can get at the store for a much cheaper price. You basically paid for service and water. It's nice that they had honey with their hot tea, though.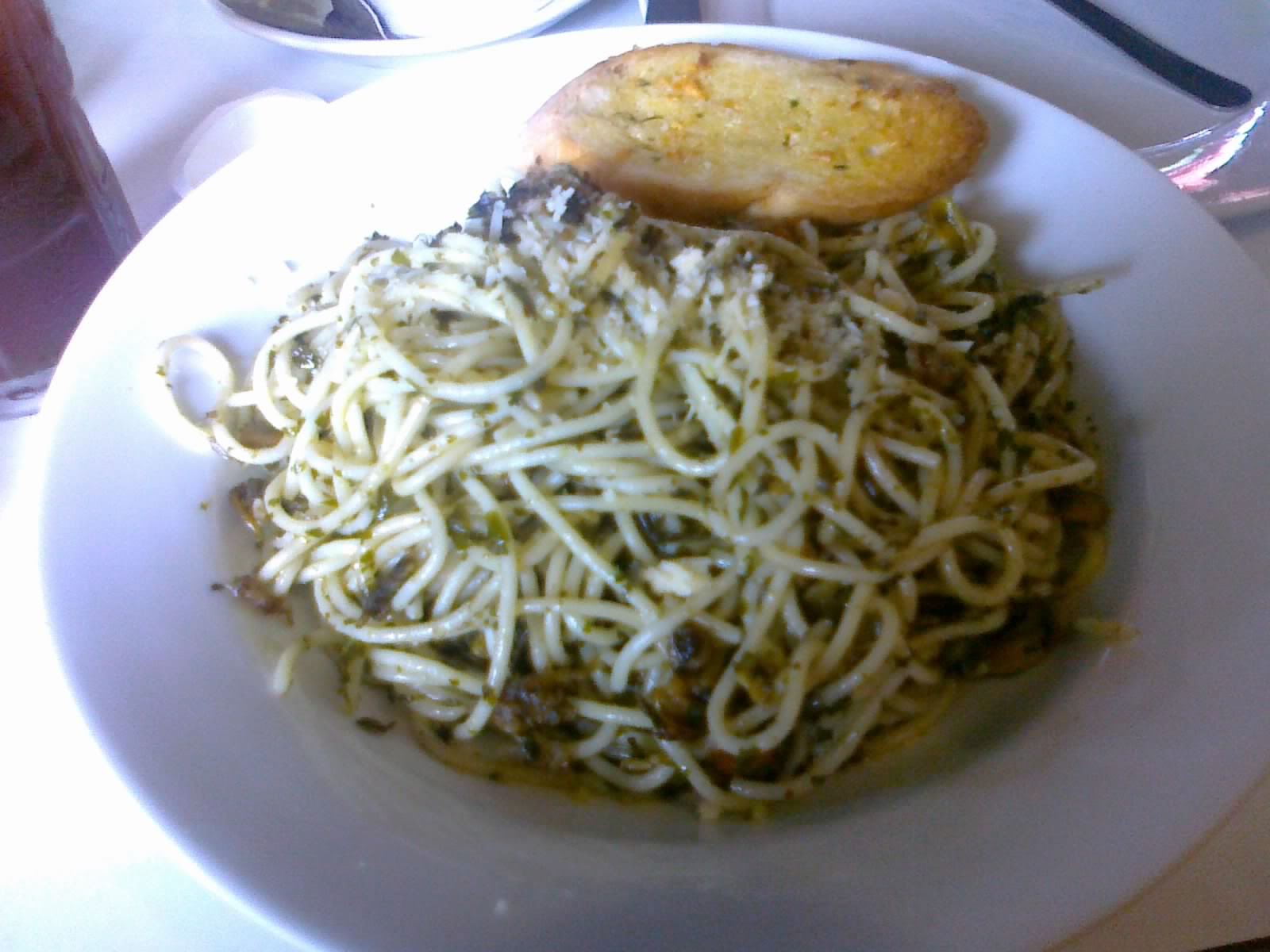 As for the pasta, it compares well with ones you can buy in Metro Manila. Nothing special, nothing fancy here, just nutty pesto pasta served with seafood. The seafood, although plentiful, came in small chunks. The shrimps were quite visibly small, and all the seafood tasted pretty salty.
For 220 Php, it's a relatively affordable plate for two. Although I found the serving a bit smaller than that served in one of the usual pizza-pasta joints we frequent, it's okay. If you're going to Subic, this is a relatively safe place to try out palate-and-hunger-wise. Ironically, I wouldn't recommend this for your coffee or tea fill, because as far as I've seen, you can make similar ones at your own home/hotel. If we do get a chance to come by again, I'd make sure to try out their 22-inch pizza.