Today, me and Inggo went to SM North and Trinoma for his errands. I've been wanting to go to this new dessert shop ever since I saw it but never had the chance and the reason to do so. (Plus he won't allow me to eat desserts.) We finally went here today because we were in need of change to go home.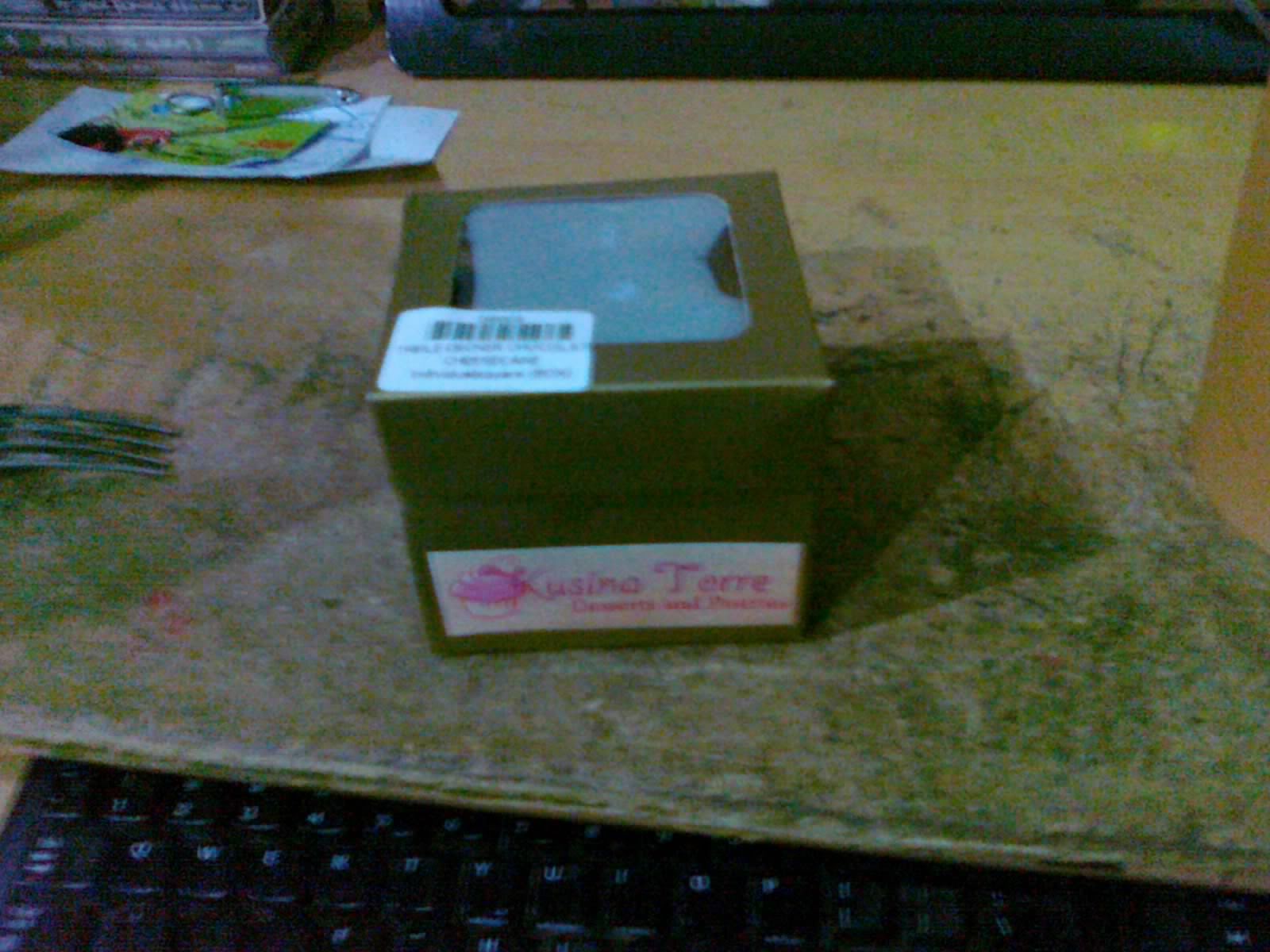 Anyway, there are a lot of yummy desserts to choose from: cookies, food for the gods, pastillas, cakes, etc. I picked the Triple Decker Chocolate Cheesecake for take-out. It's a 4"x4" pretty box for 130pesos.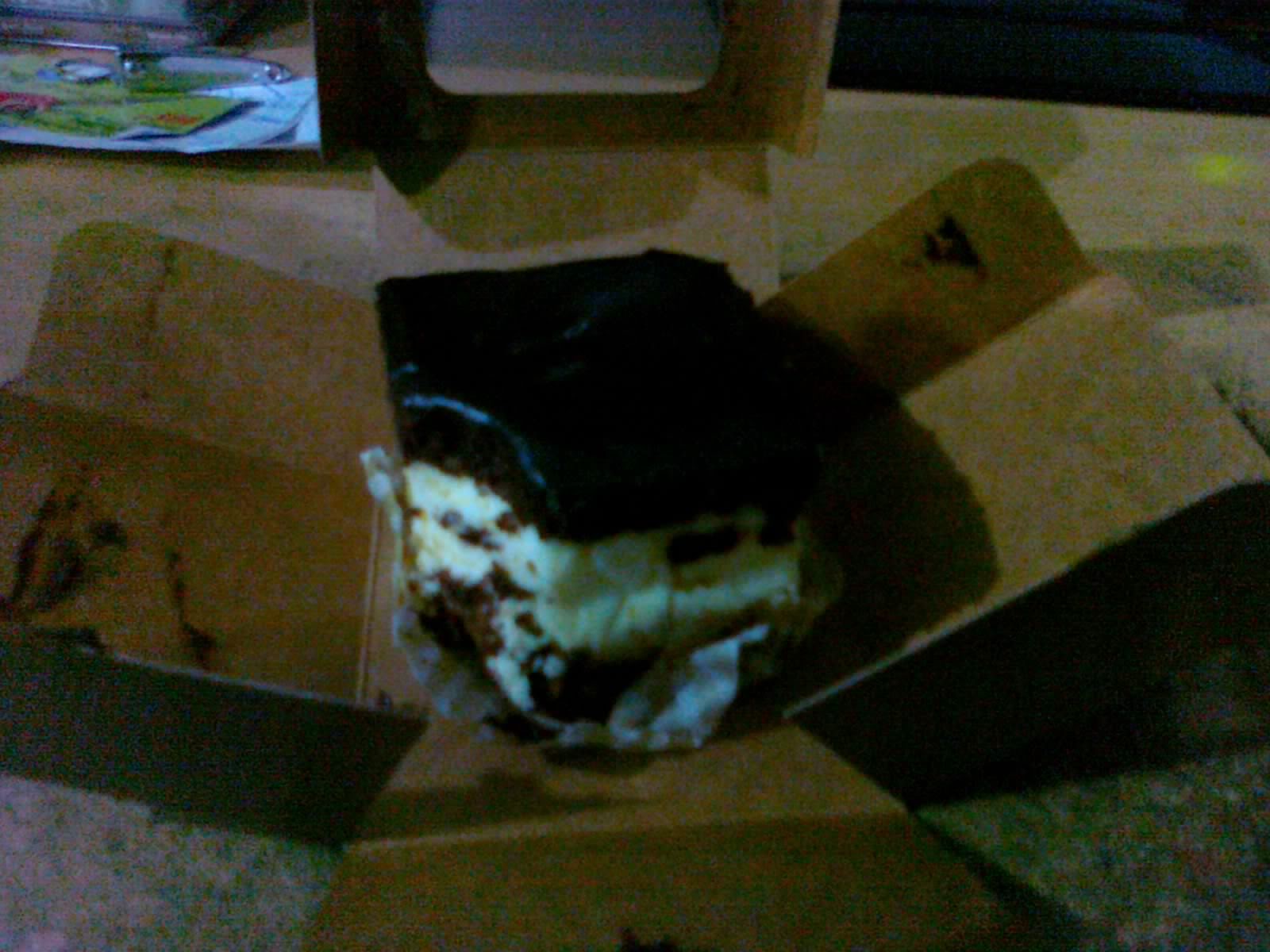 So how's the taste? The chocolate layer is thick and very delicious. The "cheesecake" part is not too sweet, which is how I like my cheesecake. As for the bottom, it's very crunchy? It's good. As for the price..well, I guess it's decent for the quality of the cake.
Will we go back here? Maybe, if he'll allow me to eat dessert again.