Beloved and I ate at Friuli Trattoria for dinner. Yes, I know I said it'll be a while before our next nomnom adventure. But because Starcraft II's Southeast Asia server lags like hell, it didn't really take plenty of my time. Anyway, Friuli is an Italian joint found in Maginhawa St., one of the closest pizza places from home. It's also our family's restaurant, so I might be a bit biased. I hope you trust that I won't be despite saying that this is my favorite Italian place, as I'll try to back that claim up. I've basically tasted everything on the menu, but recently, they've renovated and added a lot of brewed coffee-based drinks on the menu. It's also been a while since we went here, so we did.
Friuli boasts an affordable menu with some not-so-common varieties of pizza. There's also pasta, which basically comes in two white, two red, and one green varieties. I'm not really big into pasta, and when I do order pasta, I just get the Pesto. But they say they're good as well, especially the Putanesca. I'm digressing, so I'll just say it straight: you go here for the pizza. While we usually order the more affordable ones because of the mantra I follow: pizza is about the crust and not the toppings; we decided to order one of the more premium ones: Spiced Romano (229 Php) because I sort of missed it. Because we're not ordering pasta, we just got their Mozarella Sticks (130 Php) as a side. For our drinks, I had Italian Soda (50 Php) and beloved tried the Iced Caramel (75 Php), one of the newer coffee-based ones. That's it for our meal, and if you add it all up it comes less than 500, which is quite affordable comparing it to our usual food adventures.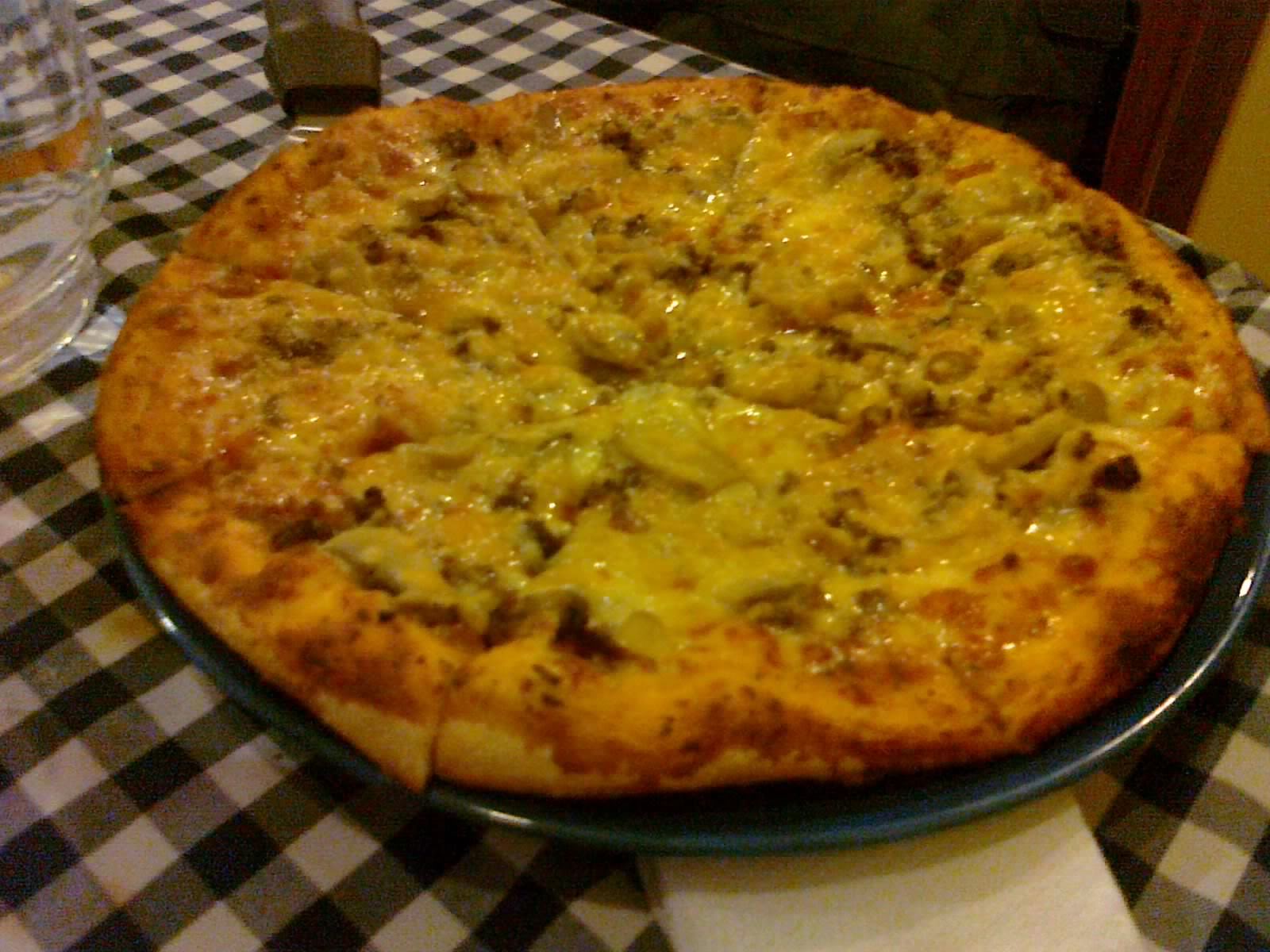 After our drinks, the pizza came. All the pizzas are the same size, about a foot in diameter with the same thin, chewy crust, the same tomato sauce, and similar cheeses. This one had beef, mushrooms, and Romano cheese in it. The toppings are not overflowing, so you get to taste plenty of the crust, and all the toppings individually in all its glory. If I would describe it, this tastes a lot like cheeseburger with mushroom that has a punch of the flavorful Romano cheese from time to time. The spiciness of the Romano lingers in your mouth mildly in the background. This, as with most of their pizzas, is a meal in itself good for two to three.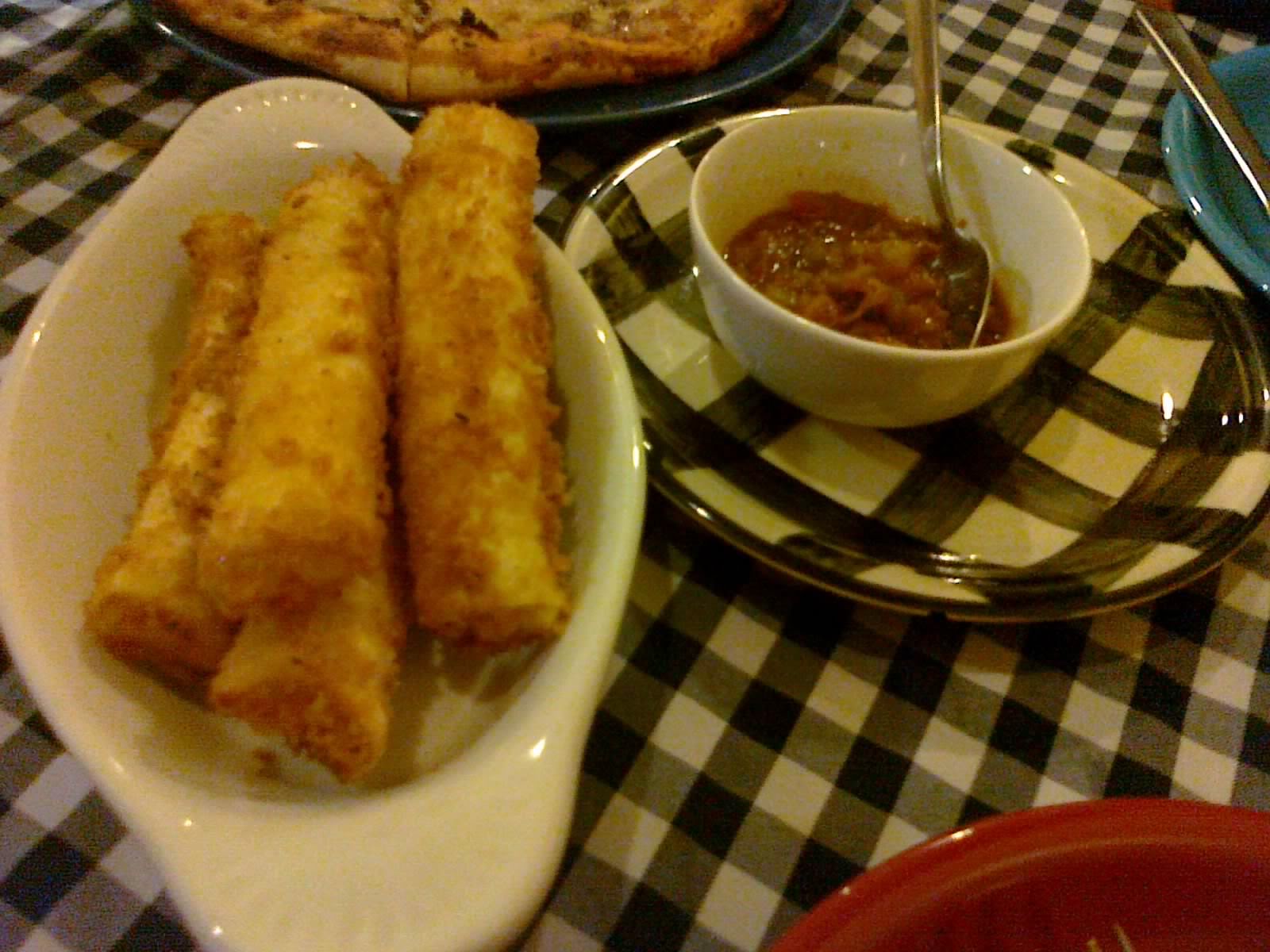 The Mozzarella Sticks came after a while. These are deep-fried sticks of wrapped mozzarella. Every stick is filled with the aforementioned cheese and is a treat in itself for lovers of the stringy cheese, such as myself. Even though they provide a sauce, I can live without it. That doesn't mean it's no good; the sauce provides a spicy, meaty kick to the already delicious mozzarella treat.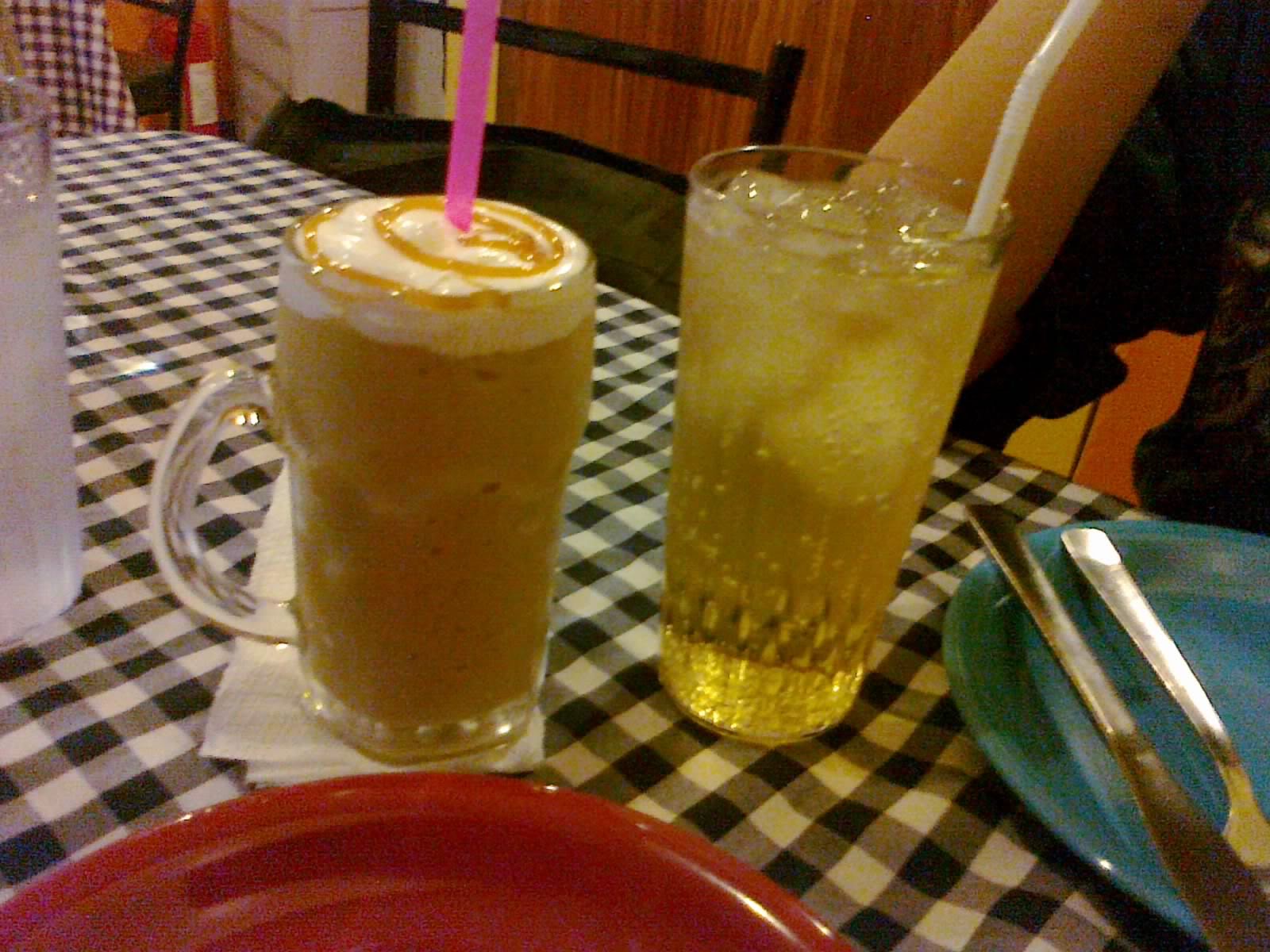 I skipped our drinks even though it came first because I wanted the pizza to show on the front page. However, that doesn't mean our drinks aren't special. Beloved's was a very sweet iced coffee drink with caramel topping. Beloved, being a caramel and coffee lover, loved this one despite the coffee being more of a background taste than the star. As for mine, I always order this, which is basically a vanilla-flavored soda drink.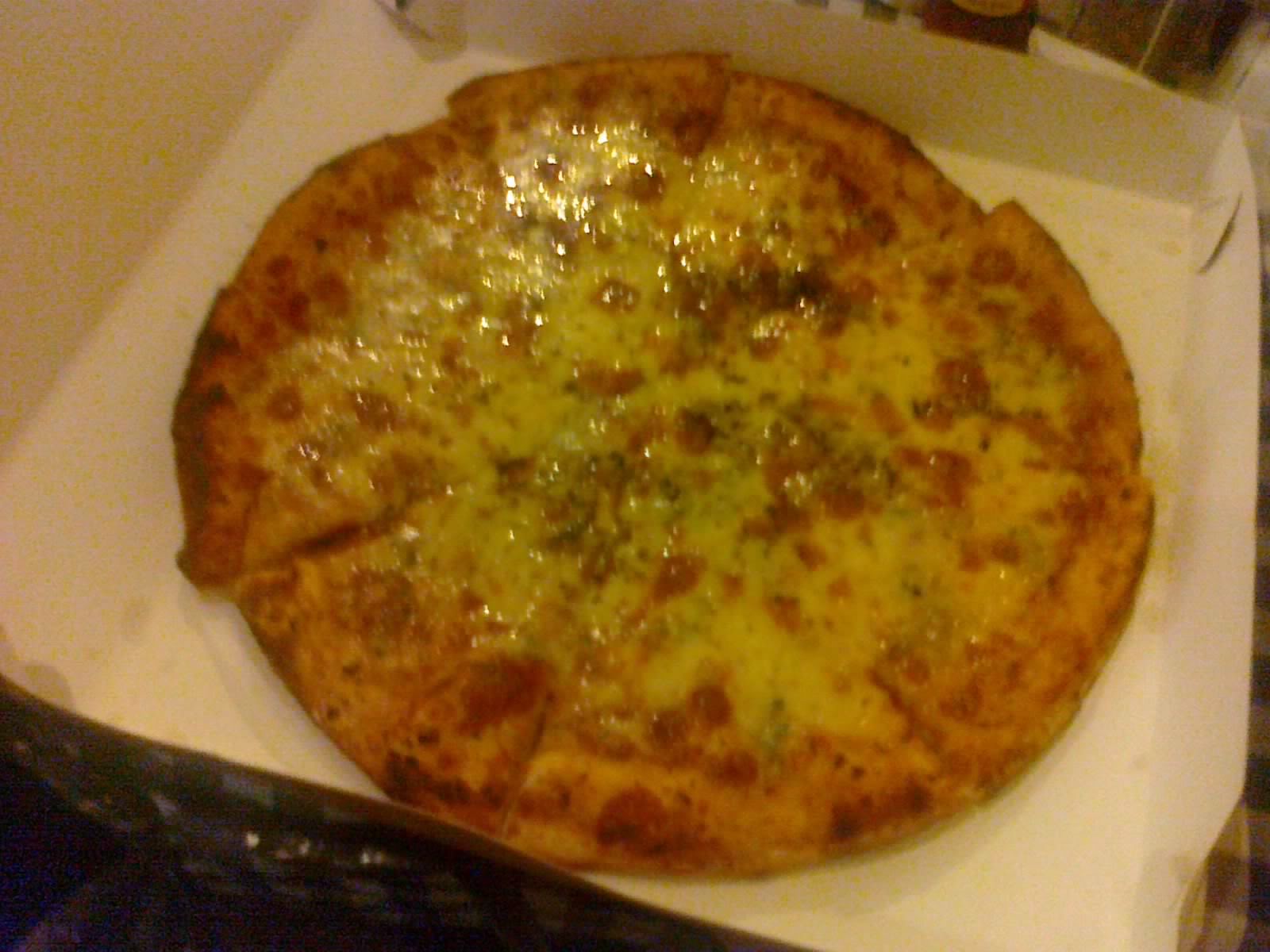 Aside from what we ordered, we also had two more pizzas to go for our families. We ordered two of the ones we almost always have when we go here. Above is their Tre Formaggi (169 Php), which literally means "three cheeses"; and it really is a three-cheese pizza. The cheeses involved are the usual mozzarella and cheddar, and the not-so-usual blue cheese. The latter is the star of this pizza—a pungent, at-first-weird-but-becomes-surprisingly-delicious cheese. You'll probably be turned off if you knew that blue cheese is a rotting one, but trust me, it's delicious and will turn you into a cheese lover if you're not yet one. If you're already a cheese lover, you'll love this one.
This one is their Margherita pizza (169 Php). If you look at the picture, you'll notice that there's only tomatoes and green stuff there. And, in addition to garlic, that's basically what's in there. The tomatoes provide a bit of juiciness to the flavors the cheese, garlic, and herbs provide, and makes this one of the more aromatic pizzas in this joint—the smell alone is a wonderful treat in itself.
Now, as I've mentioned above, this is our family restaurant, so I may sound biased by giving such a positive review. But even if it's not, I'm sure I'll still frequent the place just because of the affordability, variety, and uniqueness of the pizzas they have. It might be a simple place, but it's enough to sate my cravings for pizza, and even more so my cravings for cheese.