Every other friday night, me and my blockmates eat at Santorini because it is the only time we get to bond due to thesis. We went there again for merienda last friday to celebrate Bebs' birthday. Santorini is a Korean restaurant located at P. Noval (beside Jon Clark Cafe) which is loved by CFAD and UST students alike. They have posters of different K-pop groups; a tv that only shows korean shows and music videos; plus a bulletin board where you can post your thoughts and fanart.
I ordered their Bibim guksu noodles (150php) and Chamchii (100php) to share with my blockmates. Ivy ordered Korean pancake (100php) while Dustin ordered their Sogogi (100php). We ordered their Magnolia fruit drinks for (10php) each, plus they have free water. They also serve kimchi for free while waiting.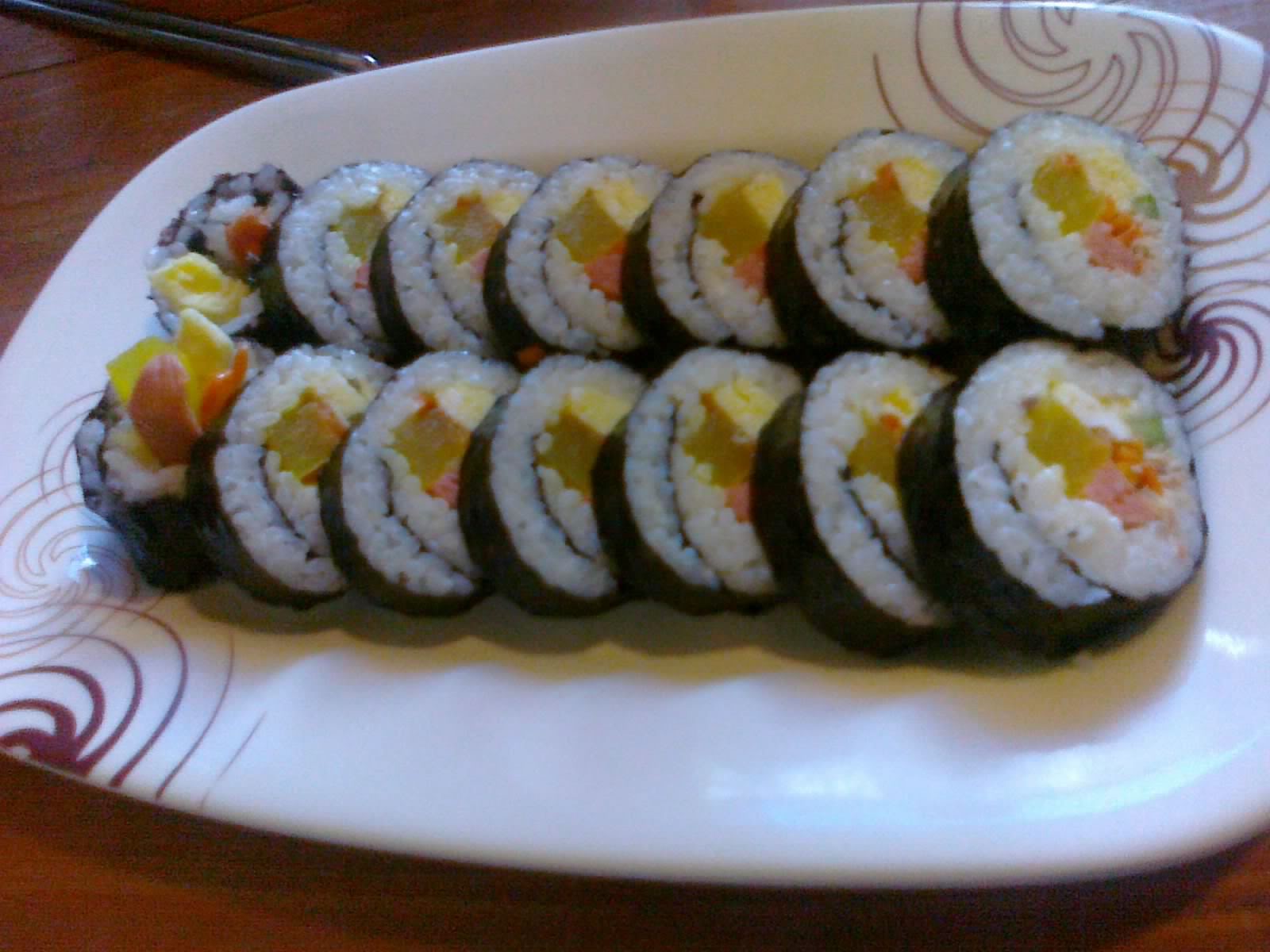 My Chamchii came first. It's basically the korean version of tuna maki with fillings of veggies, egg, vienna sausage. I guess it's a good deal since you get 14 pieces of chewy chamchii for 100php. I shared these with my blockmates since I can't finish them all.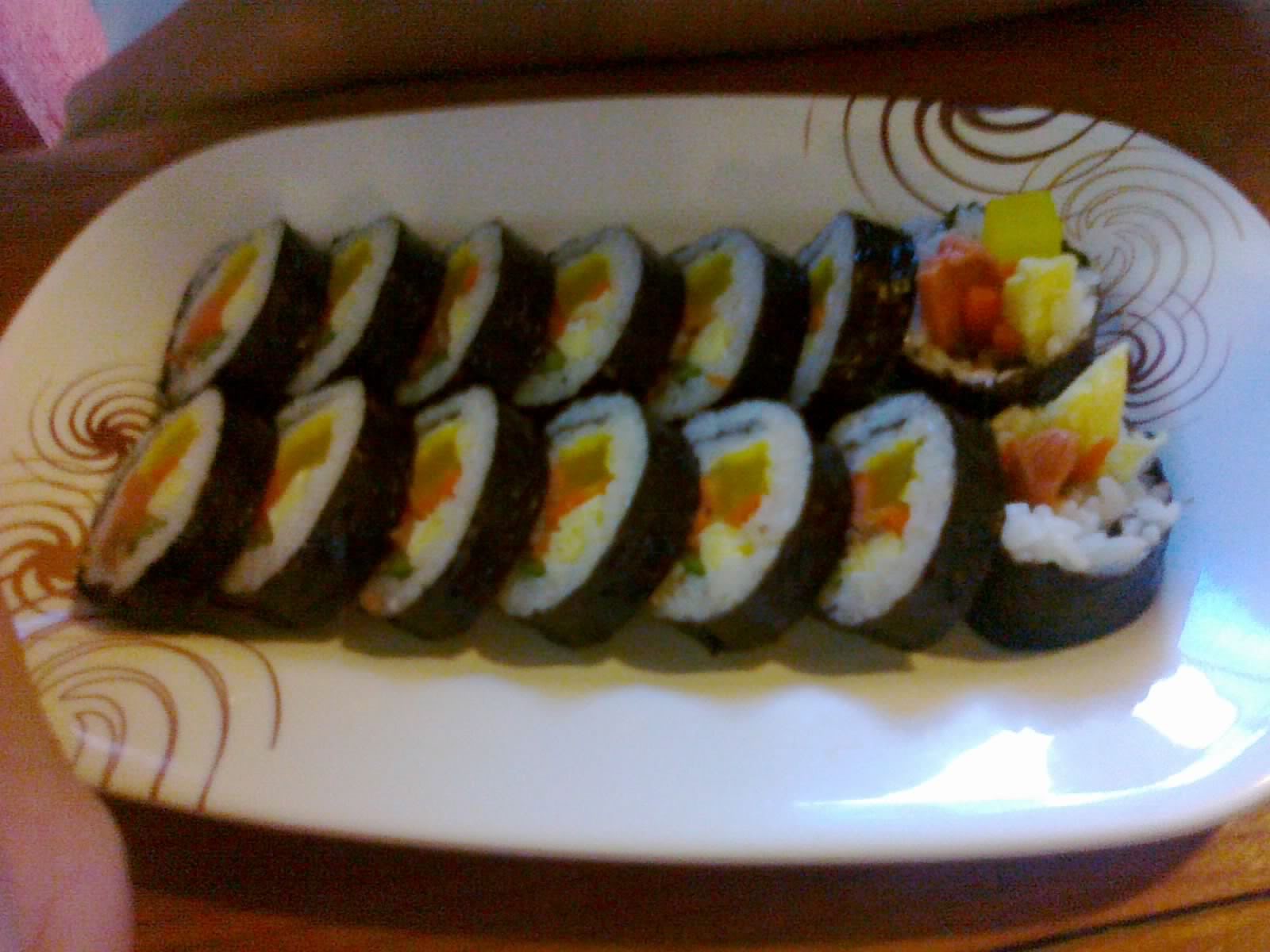 The Sogogi on the other hand, is korean beef maki. It's practically the same with Chamchii except it has beef bits on it. It also has 14 pieces of chewy sogogi for 100php.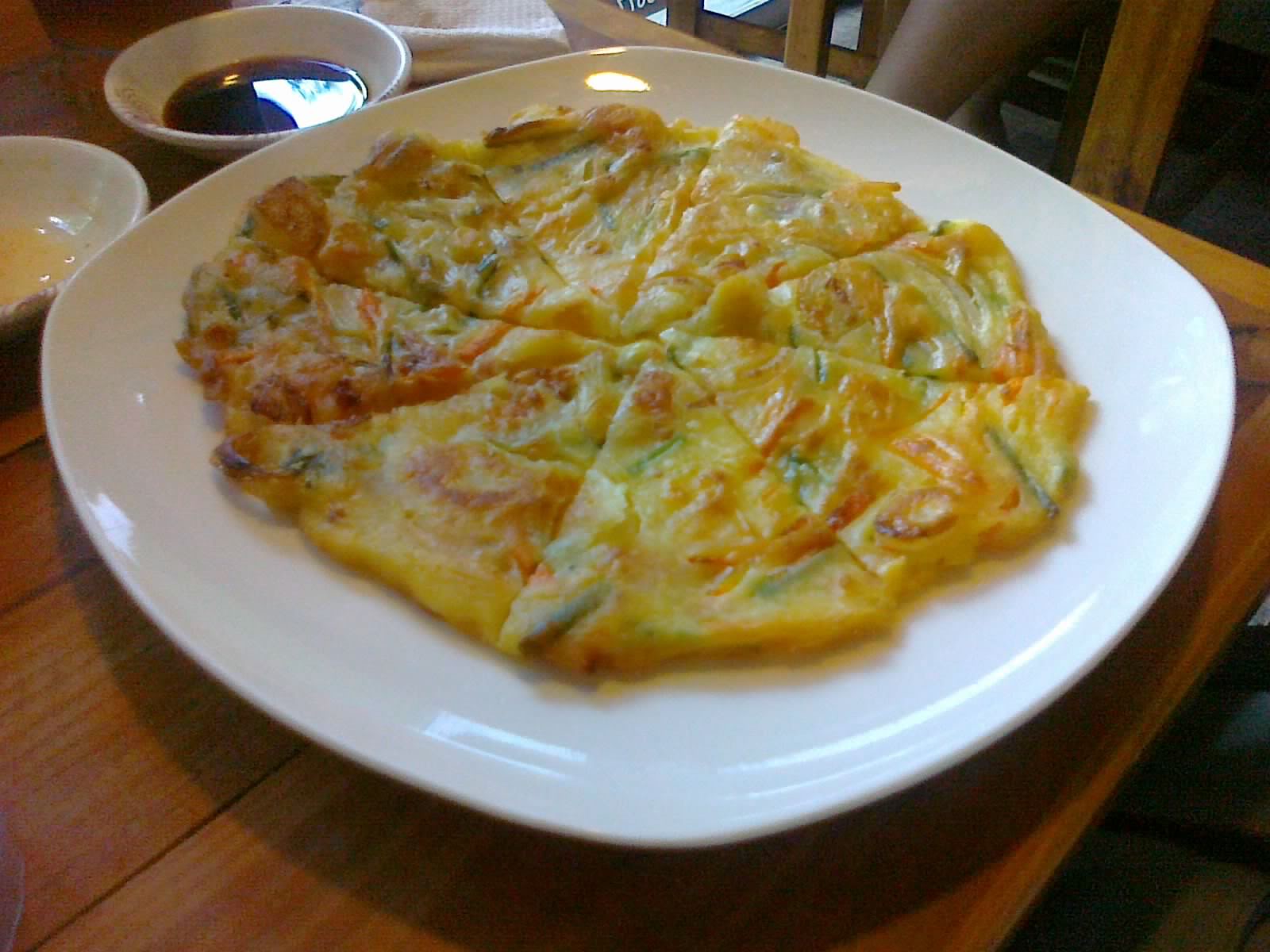 Next was Ivy's Korean Pancake. But it looks more like a pizza since it's been sliced for 8 pieces. I asked for one piece, it's very crunchy and delicious. Healthy too, I guess since it only has crunchy veggies.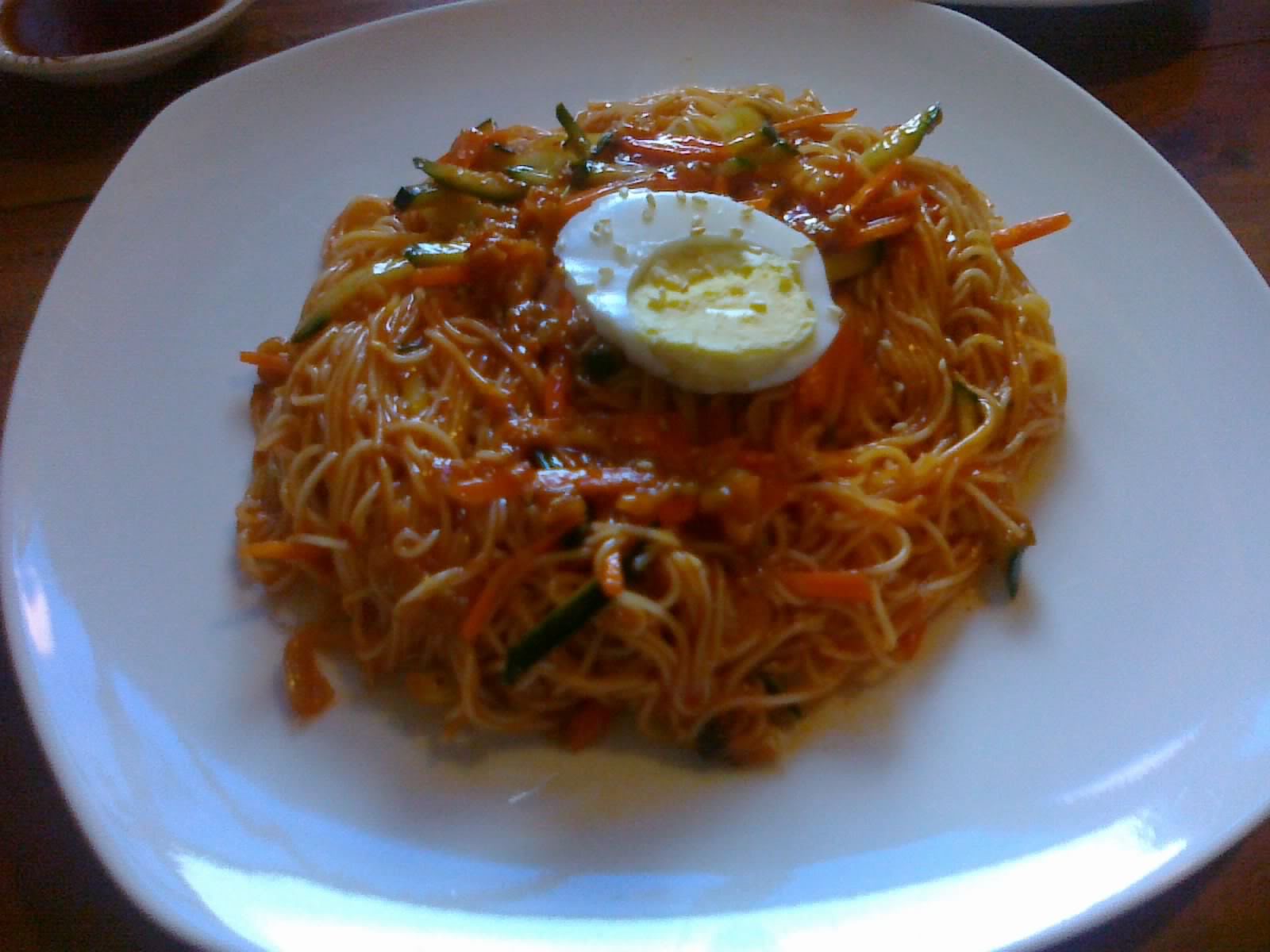 The last one was my Bibim Guksu. I have no idea what that means but this is my favorite in Santorini. It has decent serving with very spicy noodles and has crunchy, nutty veggies. Of course I shared some with my blockmates too.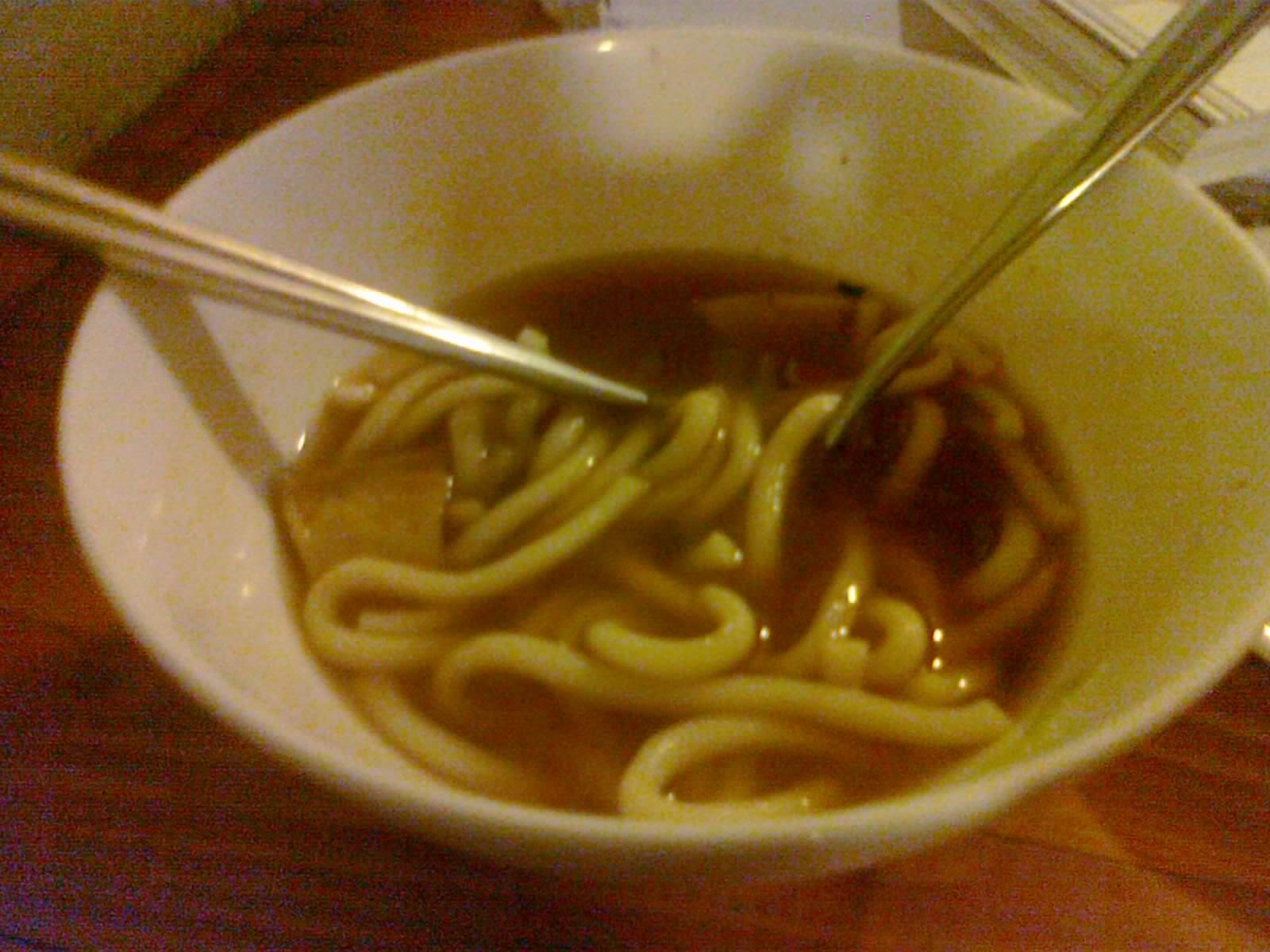 If you're craving for spicy food, I would definitely recommend this resto. It has yummy food at affordable prices (but I guess for the other students this is a bit steep.) I would recommend their Ramen (100php) if you want spicy noodles or their U-Dong (100php, pictured above) if you want thick noodles with soothing broth - perfect for rainy days.