Me, Beloved, and Hannah had dinner at Cafe Monaco a couple of days ago. This quaint cafe is located at Banawe corner Retiro, which is a place I don't really have plenty reason to go to. Beloved and Hannah, however, lives nearby which makes this their territory. Anyway, Beloved explains that this place has been here for a long time and has a pretty big following, which I could see from the amount of people at the place wanting to go in but couldn't because all the seats were taken.
Hannah was already inside when we went in, which solved the seating problem for our part. She had already ordered a Nutella Creppe (100 Php), which is part of their selection of crepes filling up an entire page of their menu. Aside from the expected desserts and coffee, the place also specializes in Korean and, recently, according to Beloved, Japanese food and Pinoy silogs. Because Korean was their specialty, I decided to order their noodle dish: Chapchae (130 Php). Beloved also ordered their Bibimbop (140 Php), a Korean rice bowl, and their Kimbop (120 Php), a Korean rice roll.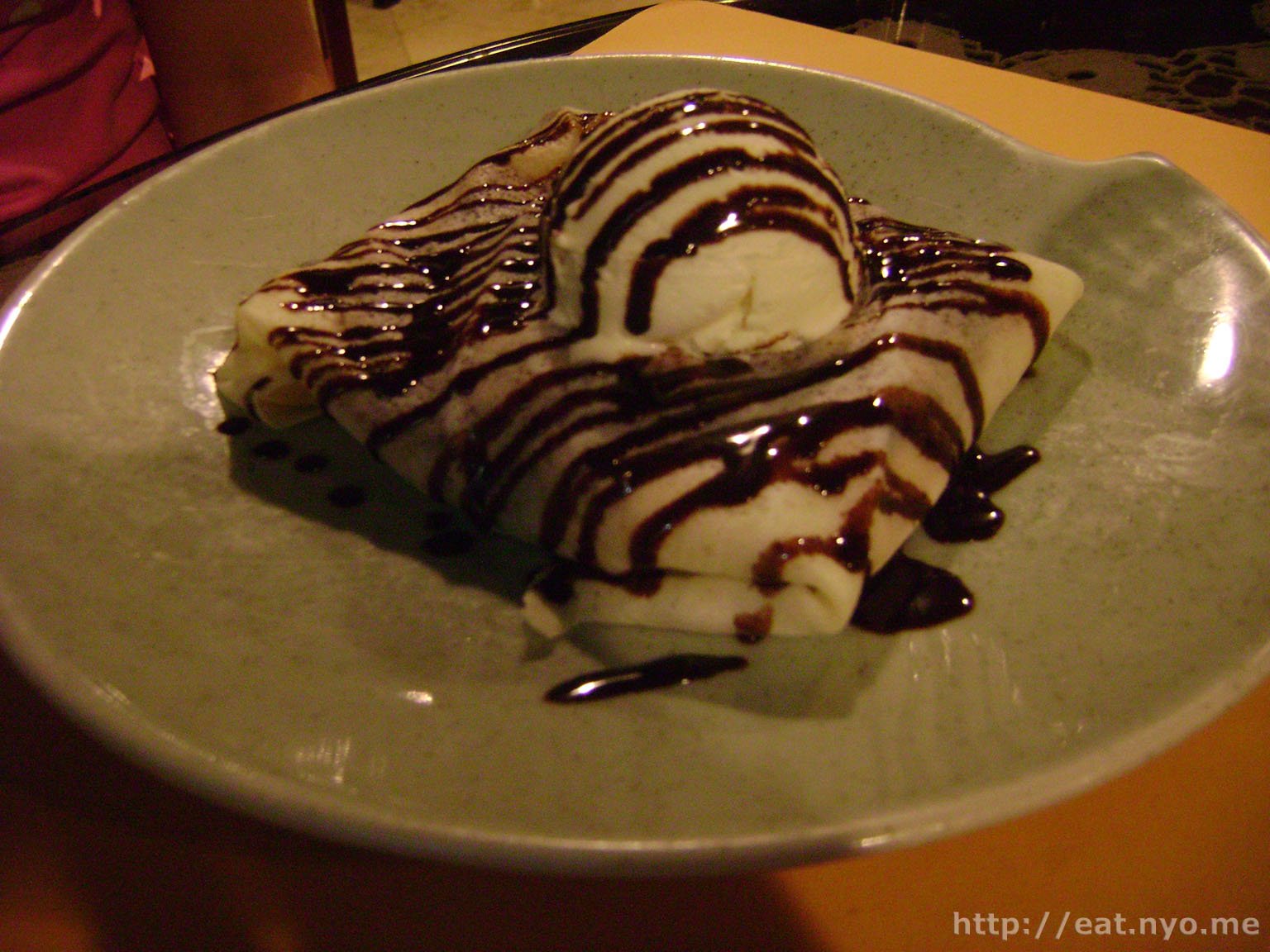 Hannah's Nutella Crepe arrived after a pretty long wait due to the understaffed place. However, it looked like it was worth the wait. The crepe itself had the usual fruits inside the batter, which was topped with a scoop of vanilla ice cream and smothered in the hazelnut liquid.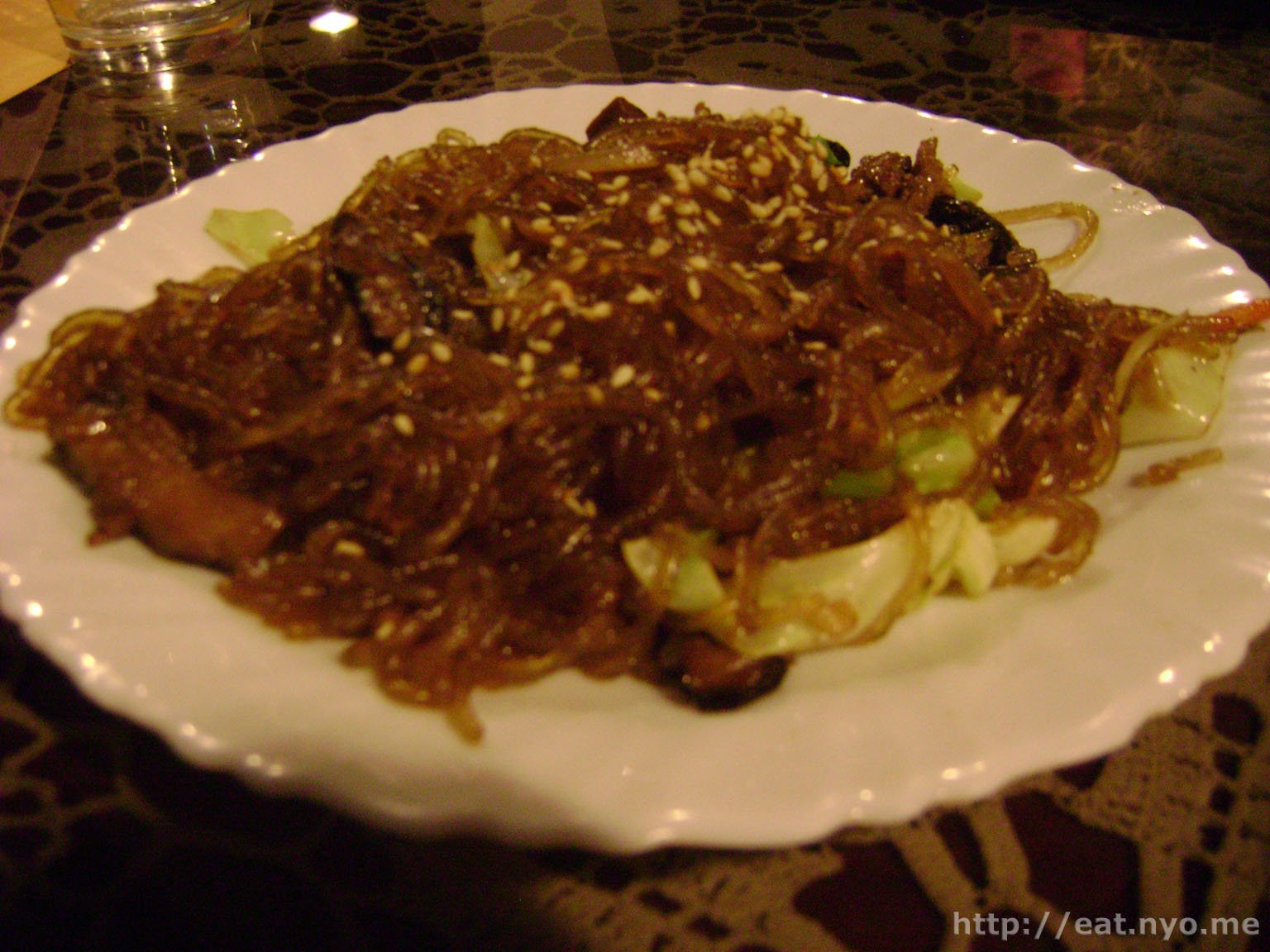 My Chapchae arrived next, which also came with a pretty long wait. It was pretty different from the very sweet chapchae I'm used to. This had a pretty mild flavor, though the lingering sweetness is still there. The more prominent flavor present is one from the sesame seeds. Topping-wise, it had the usual shiitaake, greens, and beef.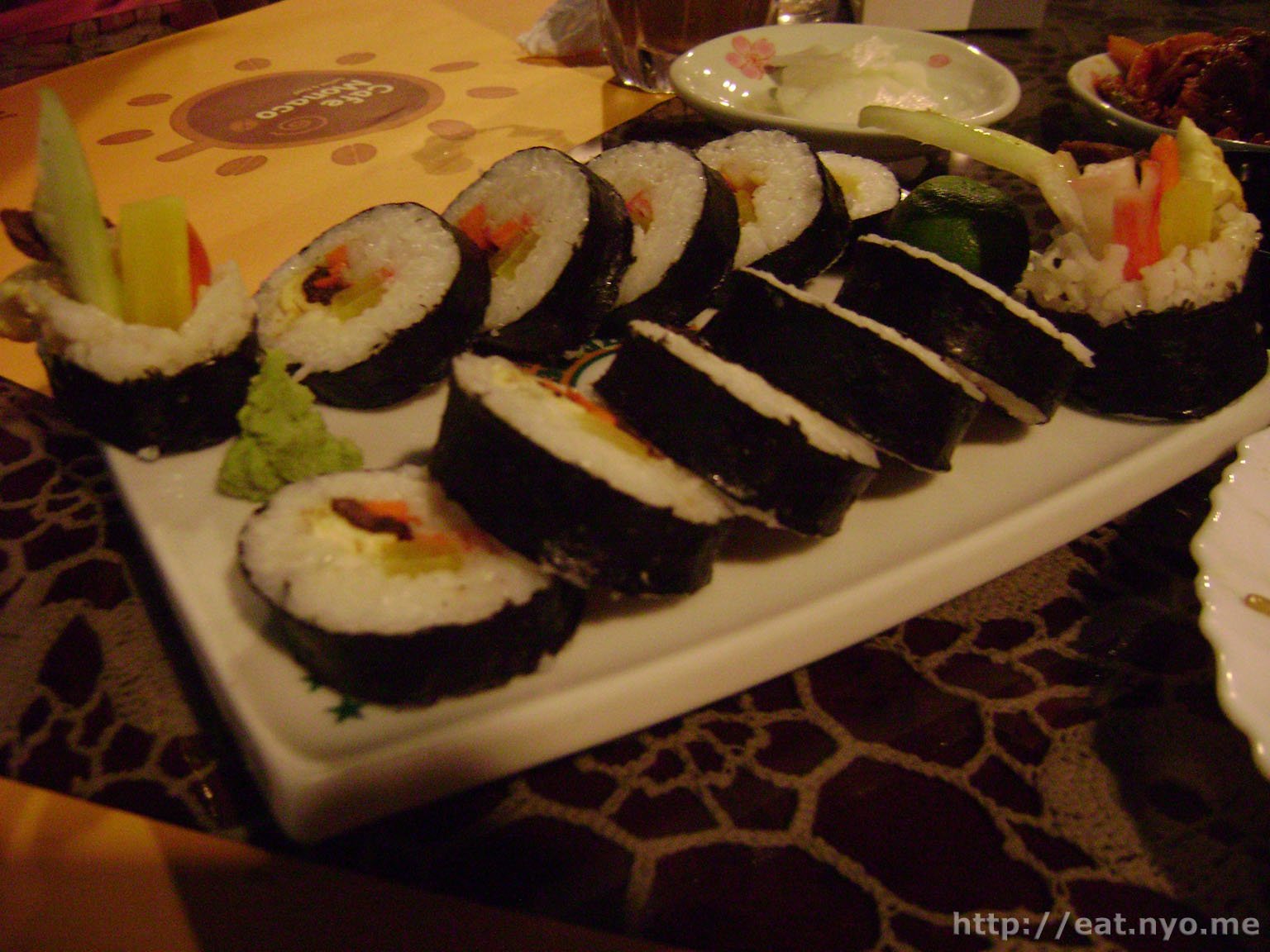 Korea's version of the maki—the Kimbop arrived next. It had the familiar tastes as the ones I've tried before. It has a strip of beef, cucumber, pickled radish, carrots, and egg wrapped in a roll of rice and seaweed. It's practically a meal in its own.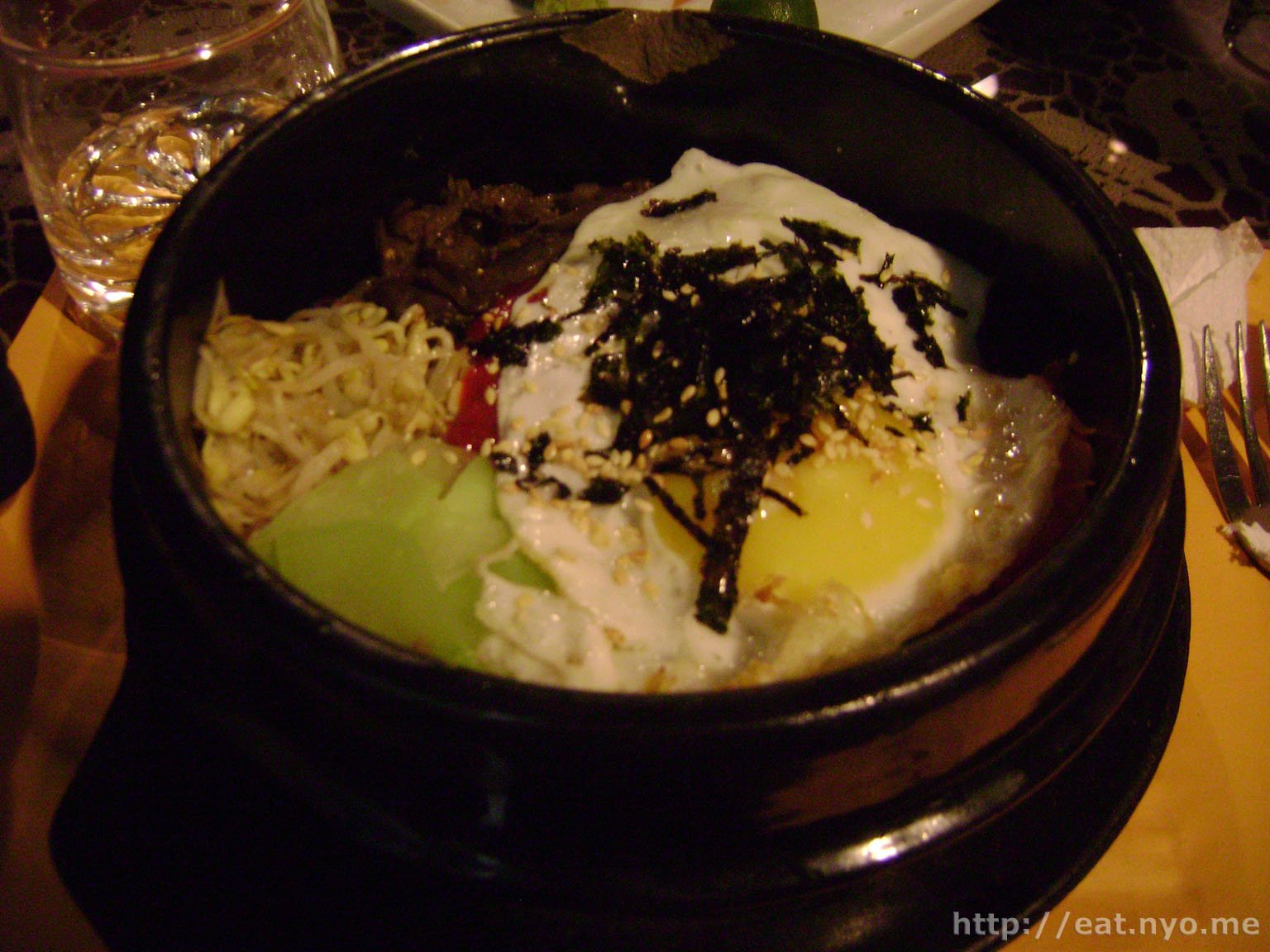 Finally, there's Beloved's Bibimbap. It was arguably the best-value bowl of the night, noteworthy for being one of the best dishes this place is known for, according to Beloved. It had a generous amount of rice topped with beef, egg, greens, and seaweed, and, of course, the signature Korean chili pepper paste. This made the bowl pretty hot, not just in temperature, but also in flavor. At first, I didn't like the lingering heat, but the next few bites were pretty good.
I can sort of understand why this place has a huge following. Their prices are pretty affordable and their food is pretty good, not to mention, quite generous in serving. My only complaint is the slow service due to the obvious understaffing, especially during the time we went in. Despite that, and despite not knowing the place that well, I'm quite sure Cafe Monaco will be there to stay.