After our dinner at Ramen Bar, we found ourselves strolling around Eastwood Mall. Since it was a Saturday, the Gourmet Market was open around the walkways. This market is basically a food fair featuring unusual treats. One such treat we found was ice cream made by Merry Moo. According to Beloved, this is one of the best artisan ice cream places in the Metro.
It didn't really strike me at first, but after seeing one of their flavors, I wanted to try it out. Each cup costs 75 Php, but I thought this price was worth our curiosity. So we did. I ordered a scoop of their Candied Bacon and Beloved had their Sea Salt Caramel.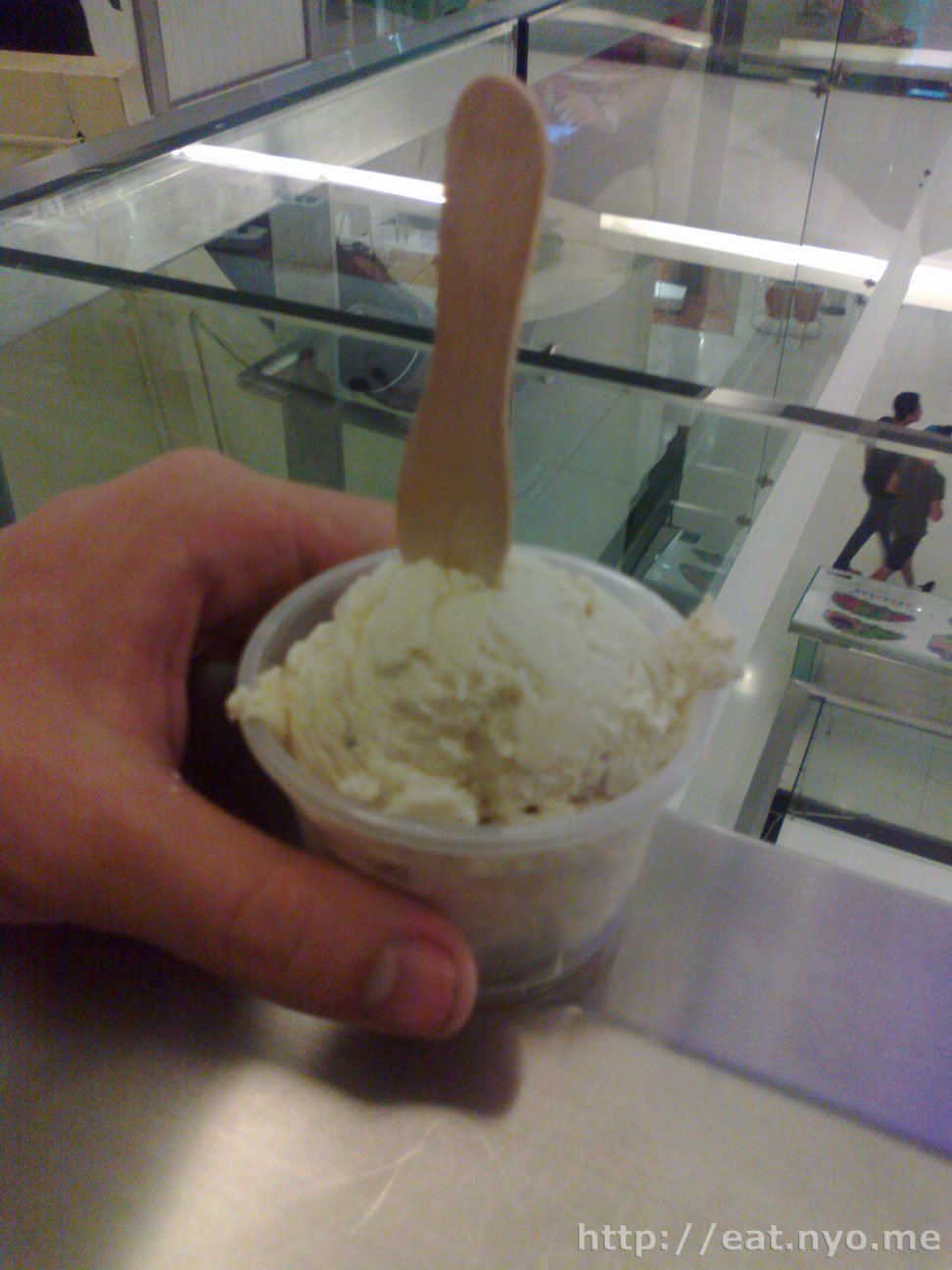 Candied Bacon? Yes, Candied Bacon. In Ice Cream form. I was a bit disappointed in the size of the scoop, as I usually am when it comes to dessert. First bite was disappointing. It tasted nothing like bacon, although it tasted lots like candy. Second bite was an "oh" moment. There were smoky bacon bits inside the scoop. I was happy of this revelation, which Beloved found disgusting, which I found hilarious.
Here is Beloved's Sea Salt Caramel ice cream. I believe she was expecting a caramel-flavored ice cream with a salty aftertaste. This was instead the opposite. It was a salty ice cream with a caramel aftertaste and consistency. Beloved also found this strange, which, again, made me smile.
Although I found the prices a bit too steep, 150 Php for two scoops, it was a pretty pleasing experience. These were two tastes that I've actually never had before, and, as with most new experiences, I believe you can't put a price in that. Does Beloved's claim of this place being one of the best artisan ice cream place in the metro hold true? I don't know, I'm not really a dessert fanatic. But for those wanting to taste something new, Merry Moo is worth the try.