Beloved and I had breakfast at bakery-slash-Spanish restaurant Dulcinea a couple of days ago. Beloved used to frequent this place for the Spanish food with her family. However, this is the first time for her trying out their Breakfast menu. Same goes to me. While walking around Tomas Morato in the morning, looking for a place to eat, we find out that this place is opened, so we went inside to satisfy my early morning hunger, despite Beloved's warnings that this might be a pretty steep place.
Their breakfast menu was surprisingly Western. Well, I'm not really familiar with what Spanish breakfast consists of, but there were a couple of Spanish dishes in the menu. However, perhaps more surprising was that the prices weren't as steep as I expected, and they also come with free coffee or hot chocolate. My favorite breakfast dish was there, so I ordered it: Bacon and Eggs (165 Php). Beloved's second favorite breakfast dish was also present, so she ordered it: Corned Beef Hash (165 Php). Finally, one of Beloved's favorite desserts was also on the menu, so we ordered it: Churros House Specialty (95 Php).
My plate of Bacon and Eggs was served along with a breakfast roll with butter, a slice of pickle, and tomato. The bacon was cooked crispy and the two eggs cooked runny. It wasn't the most generous place I've had for breakfast, but since I was craving for bacon, I was satisfied. I would commend the bread, which was hot and fluffy and pretty tasty, as expected from a Spanish bakery.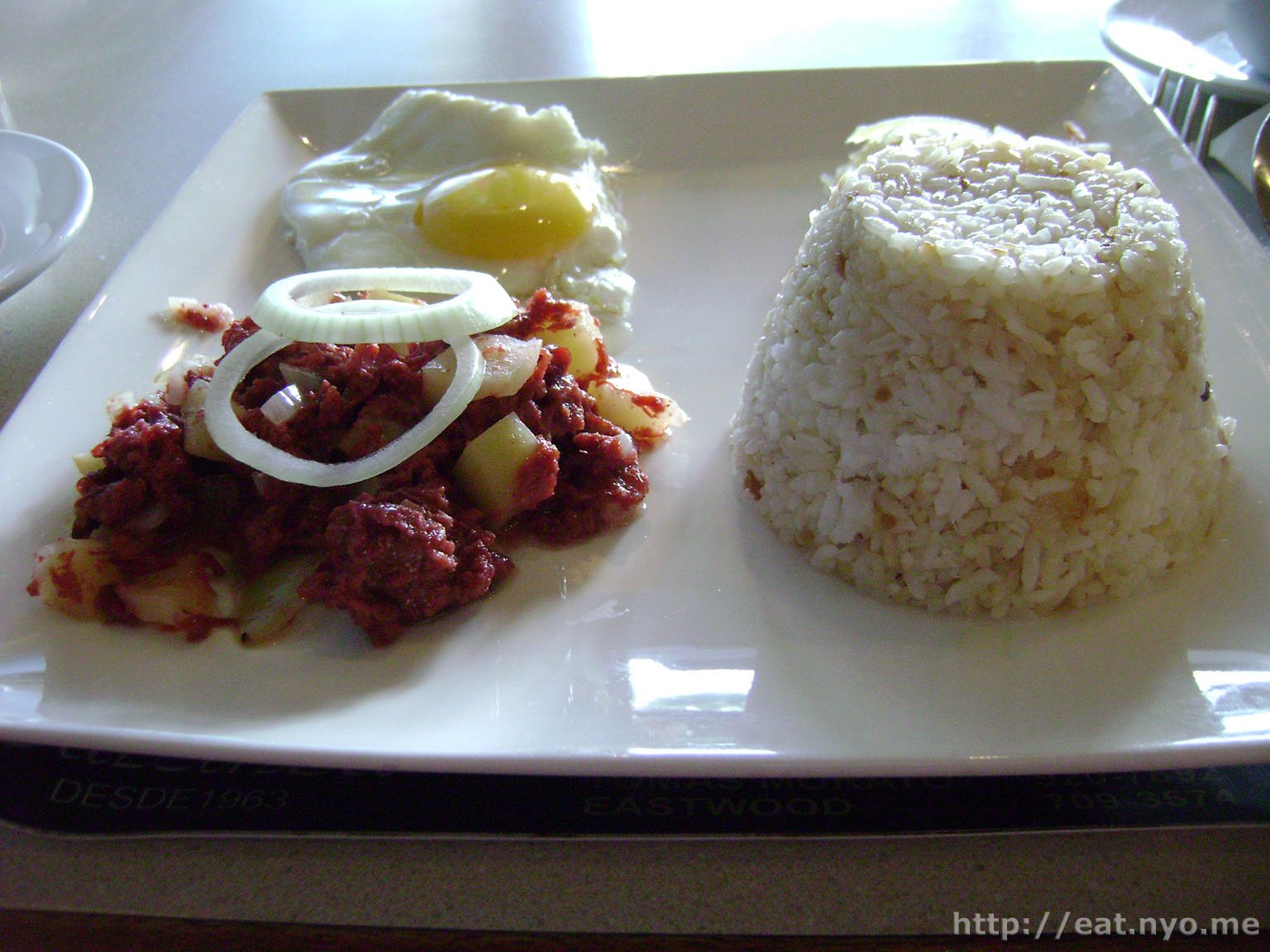 Beloved's Corned Beef Hash was served with one egg, garlic rice, and achara. The corned beef itself was topped with diced potatoes and onions. Compared to my plate, this was a bit more generous, but still not overly so. I didn't get to taste the beef, but Beloved seemed to be pleased with her order.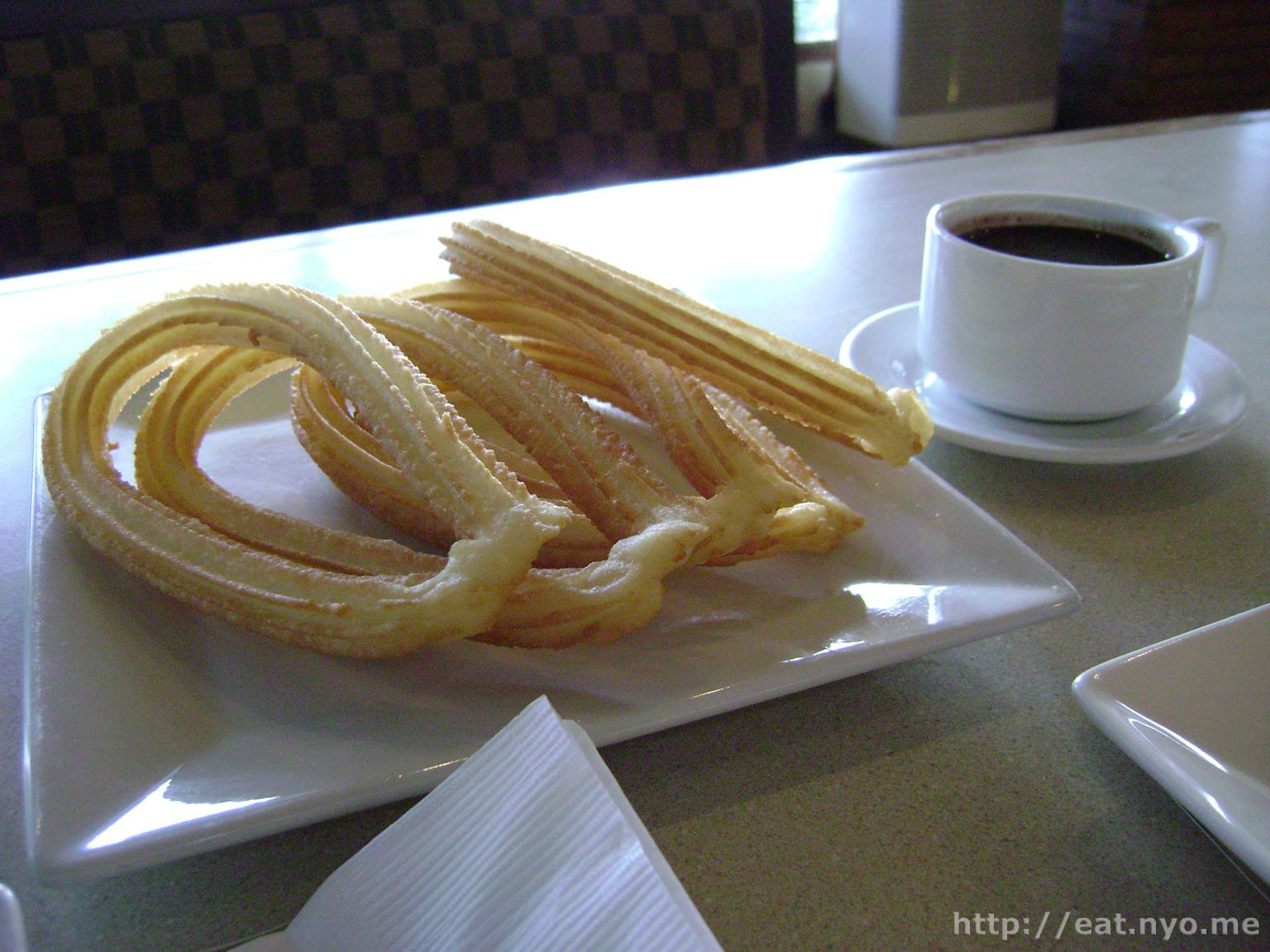 Finally, we shared a plate of their Churros House Specialty. It was served along with a cup of chocolate for the fried pastry to dip on. The churros themselves were fantastic—very crispy on the outside and inversely soft and fluffy on the inside. The dip received mixed reactions—I was happy with it but Beloved didn't like it as much.
Personally, I was pleased. However, there really isn't anything special that would make me want to come back here. Yes, the try was certainly worth it, and I expected to pay more than 500 Php, which we didn't. Still, I'll admit that it was a bit too steep for what we had, despite this being a slightly fine dining place. Anyway, our try at Dulcinea's breakfast passes for now, but I wouldn't really come back here for that. Maybe this place warrants a future review on their real house specialties, and not just the churros.