Beloved and I had dinner at Tempura Japanese Grill a few days ago. Yeah, this post makes this place the most reviewed place on this blog. However, this is good reason, though. There have been drastic changes to the place. They now offer both a Japanese buffet, which I believe comes in a per-order basis on selected dishes, and also a unlimited grilling promo, separate from the buffet. Since, after all this time, we've yet to try the "Grill" portion of the place, we, well, I decided to take the opportunity to try it out.
They named their grilling promo "UnlimEATed" (499 Php per person), which comes with both unlimited drinks and rice. Similar to other yakiniku buffets, their choices range from pork, beef, stuff wrapped in beef, seafood, and vegetables. Unlike the conventional, though, where the raw food is placed at a buffet table for you to grab what you want, theirs come in a per-order basis. Yes, you can order as much as you want, but this presents a problem I found in Zensho—you wouldn't be able to gauge your appetite. Anyway, they ask you to choose from one of their sampler platters: all meat, all seafood, and combination; and then choose from their single orders. Since the combination platter essentially comes with everything they offer save the veggies, I chose that.
Beloved didn't join me. Instead, she ordered her usual Tempura Udon (210 Php) and their Salmon Sashimi (195 Php). We won't bother reviewing the udon, since she's been ordering that ever since and it hasn't changed much save for the slight price increase.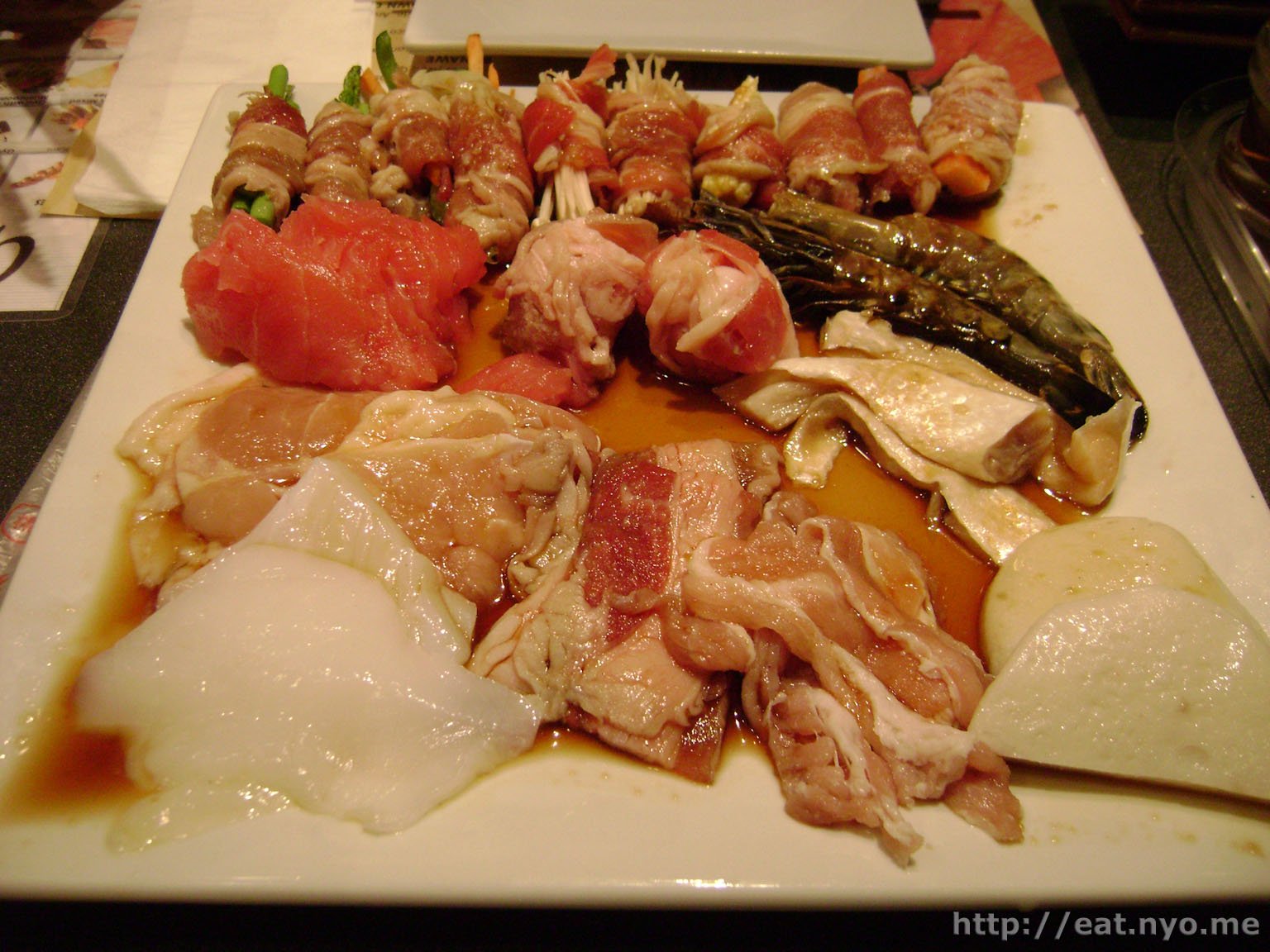 The combination platter for the UnlimEATed promo, as I've mentioned, consists of practically everything in the menu. This includes asparagus wrapped in beef, veggies wrapped in beef, enoki mushrooms wrapped in beef, tofu wrapped in beef, kani wrapped in beef, tuna (frozen and marinated, so don't try eating this one raw), quail eggs wrapped in beef, shrimp, salmon belly, chicken, squid, beef, pork, and fish cakes. If you think about it, this is basically what's worth getting on the yakiniku portion on YakiMIX or Sambo Kojin save a few minor differences. They are marinated in the same sauce, and I dared not taste it due to the raw meat.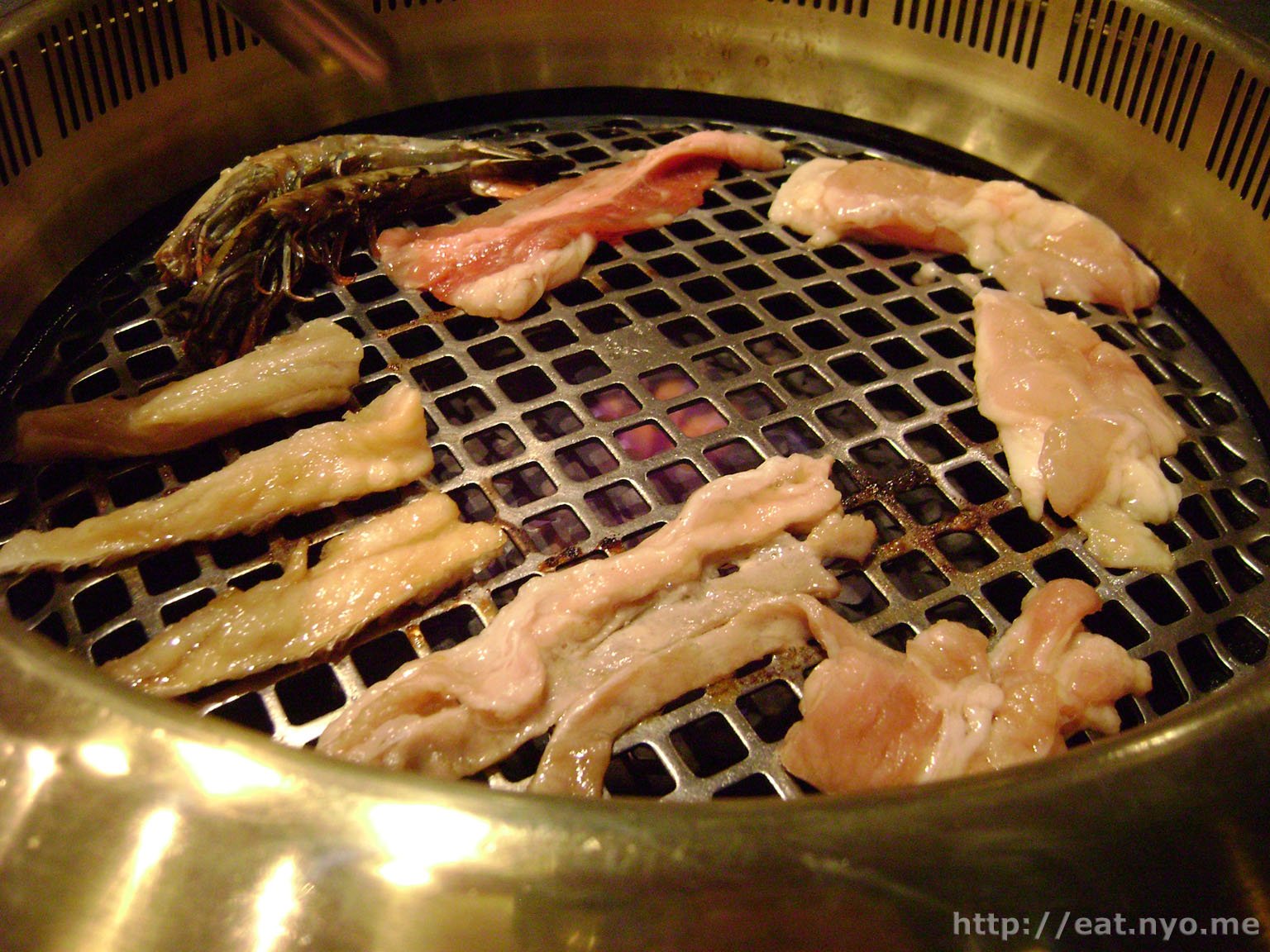 The smokeless grill had a pretty open grating, different from what we were used to. It produced a few flames, especially with the fatty beef and pork strips. It still had the fans to make sure it doesn't produce any smoke, though. I also found it better to avoid the hot center, as it quickly burns the meat, and is not really easy to manage, especially if you're grilling alone like I did.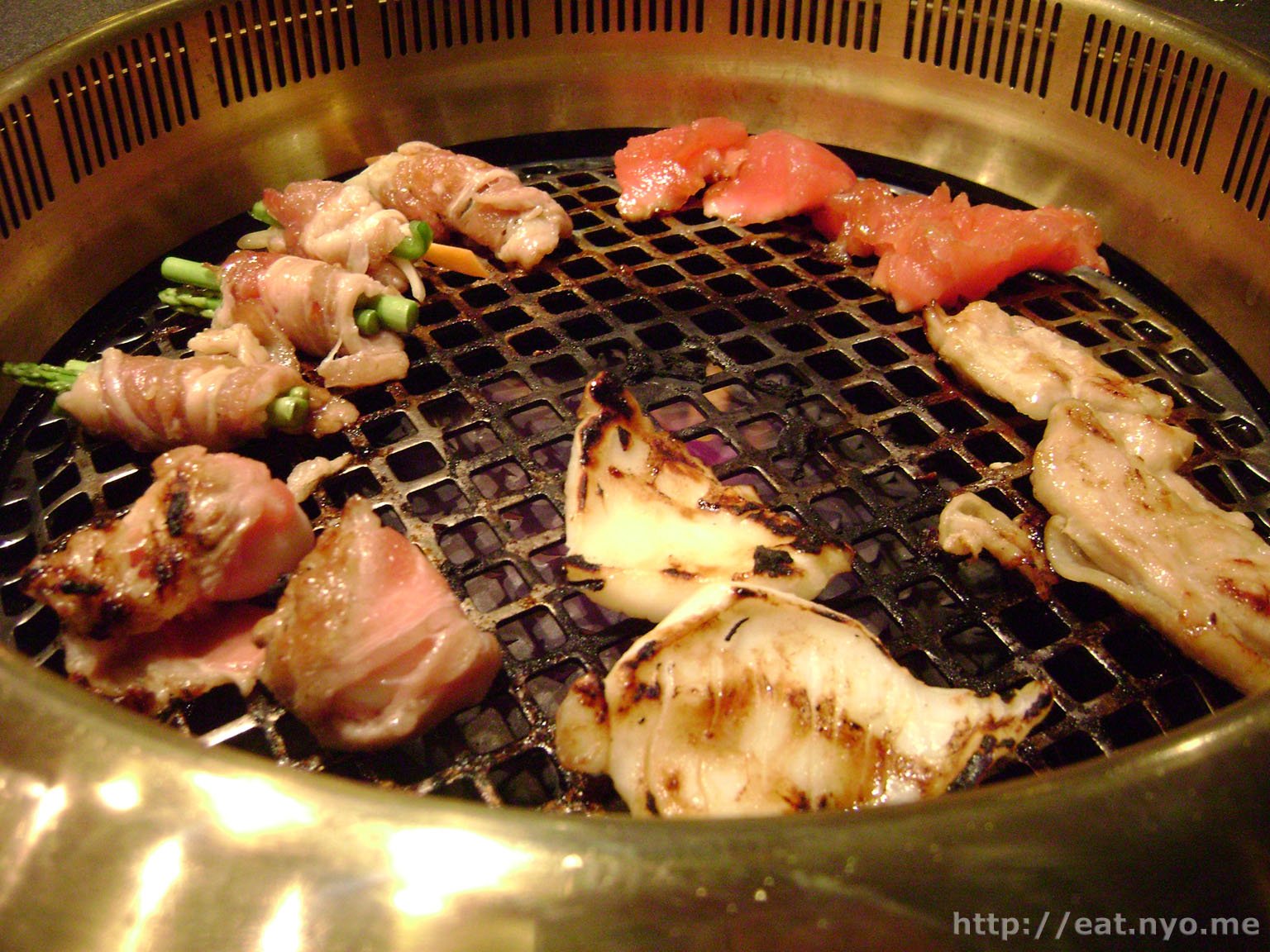 So, how did it taste? Well, the first bites were very delicious. I found that the meat was juicy and whatever sauce it was marinated in made it so it had an appetizingly sweet flavor. However, I soon found out that everything basically tastes the same sweet flavor because of the marinade and the only noticeable difference is the textures from the different kinds of meat or stuff wrapped within them. This makes the rice you can have as much as you want of pretty much required. They do provide three kinds of sauces to slightly alter the taste, but I also noticed that all the sauces has some sort of sweetness in them: sweet soy sauce, sweet thick sauce, and sweet hot sauce.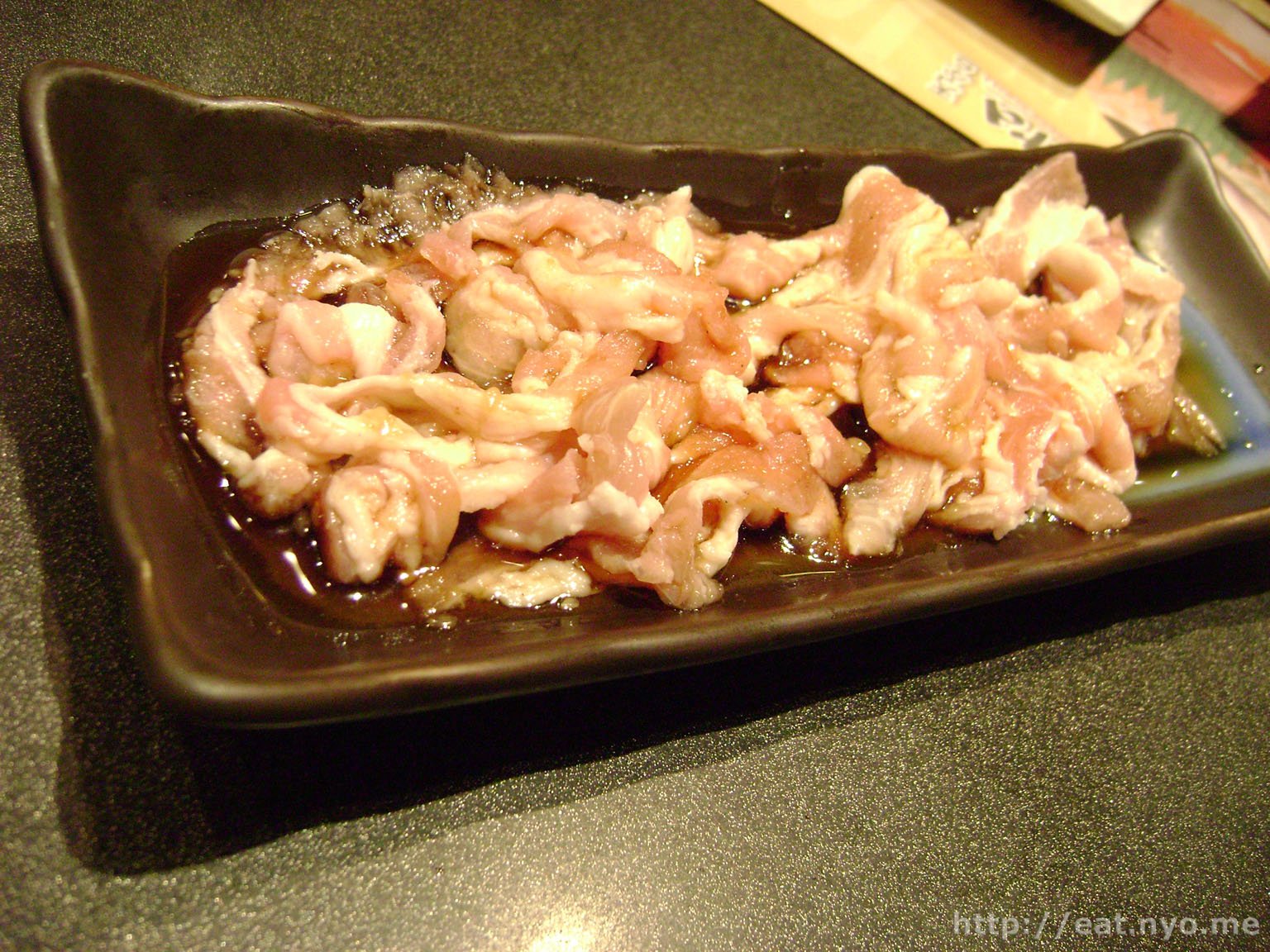 Since I enjoyed the plain pork and beef over those with stuff wrapped in them and the other meats, I also ordered for an extra platter of pork and beef. It took quite a while, which made me slightly annoyed. When it arrived, I'll admit that it was a pretty generous amount of pork, but I wasn't quite sure if it was worth the wait.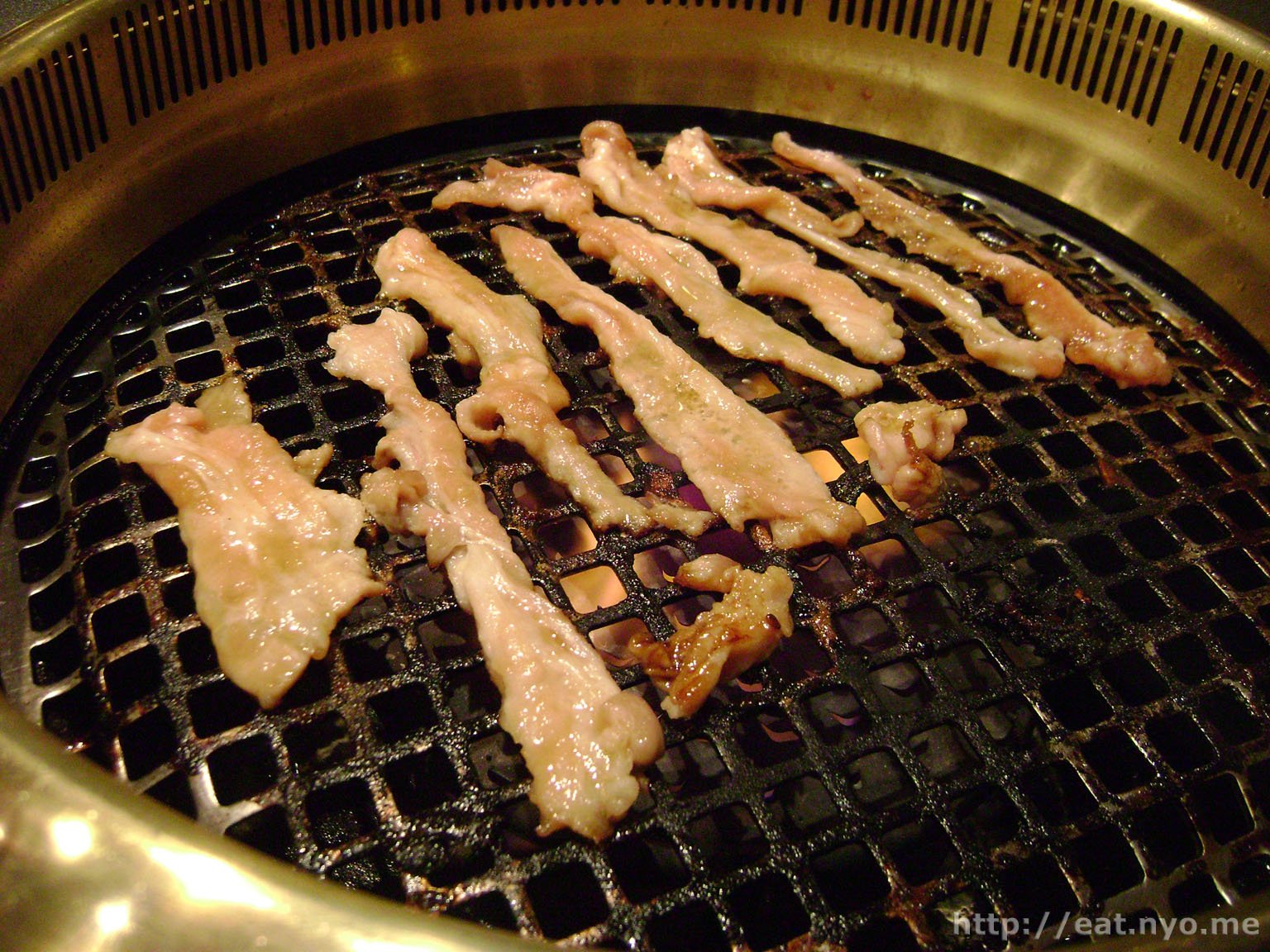 They cooked pretty quickly, especially since the grill has been on and stayed quite hot, so I sadly burned a few strips, particularly the ones in the center. It was still marinated in the same sweet sauce, giving it the similar sweet flavor.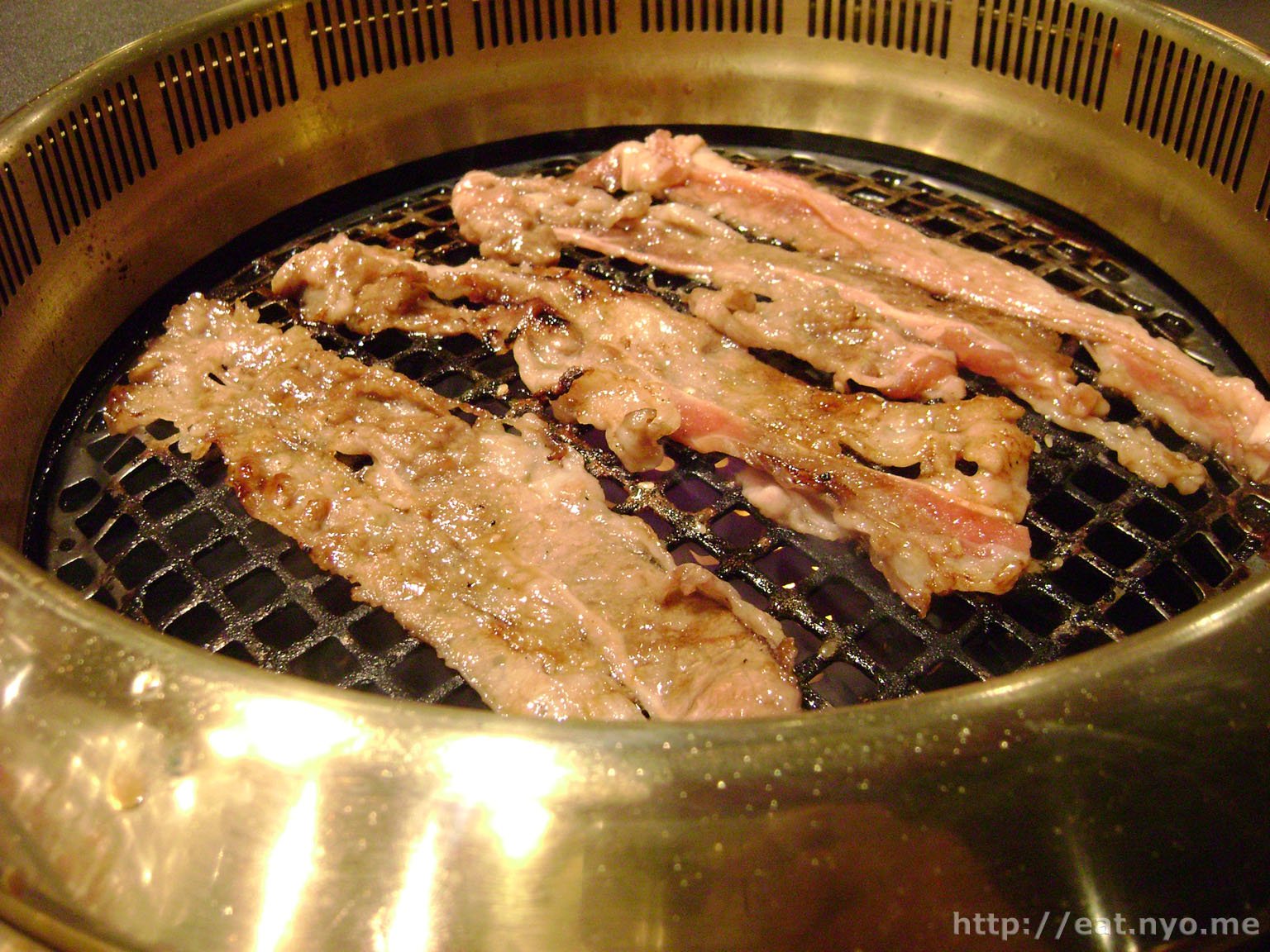 The beef gave me a bit of surprise. They were huge, and I mean, huge strips of beef. Each strip was roughly the width of two conventional bacon strips and the length filling up almost the entire grill. It also cooked quick, but I made sure it didn't burn like the pork. I conclude that the plain old beef strips is the best item on their grill menu due to the tenderness and juiciness of it. It still had the same sweet flavor though.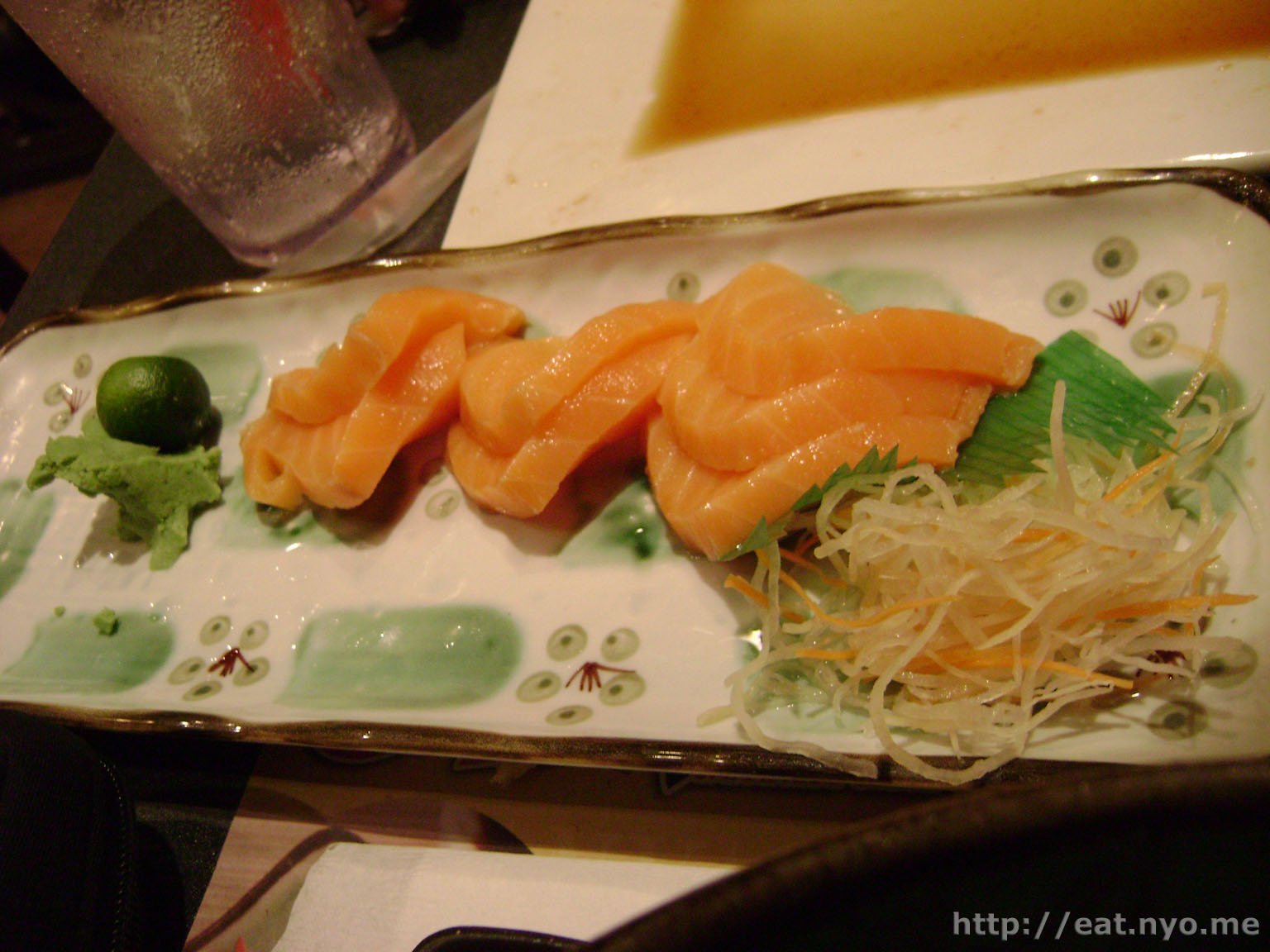 I didn't get to try their Salmon Sashimi, but I believe Beloved was satisfied with this order. They were cut not the usual strips, but into triangles, making it seem like it's more than the usual quantity at other places.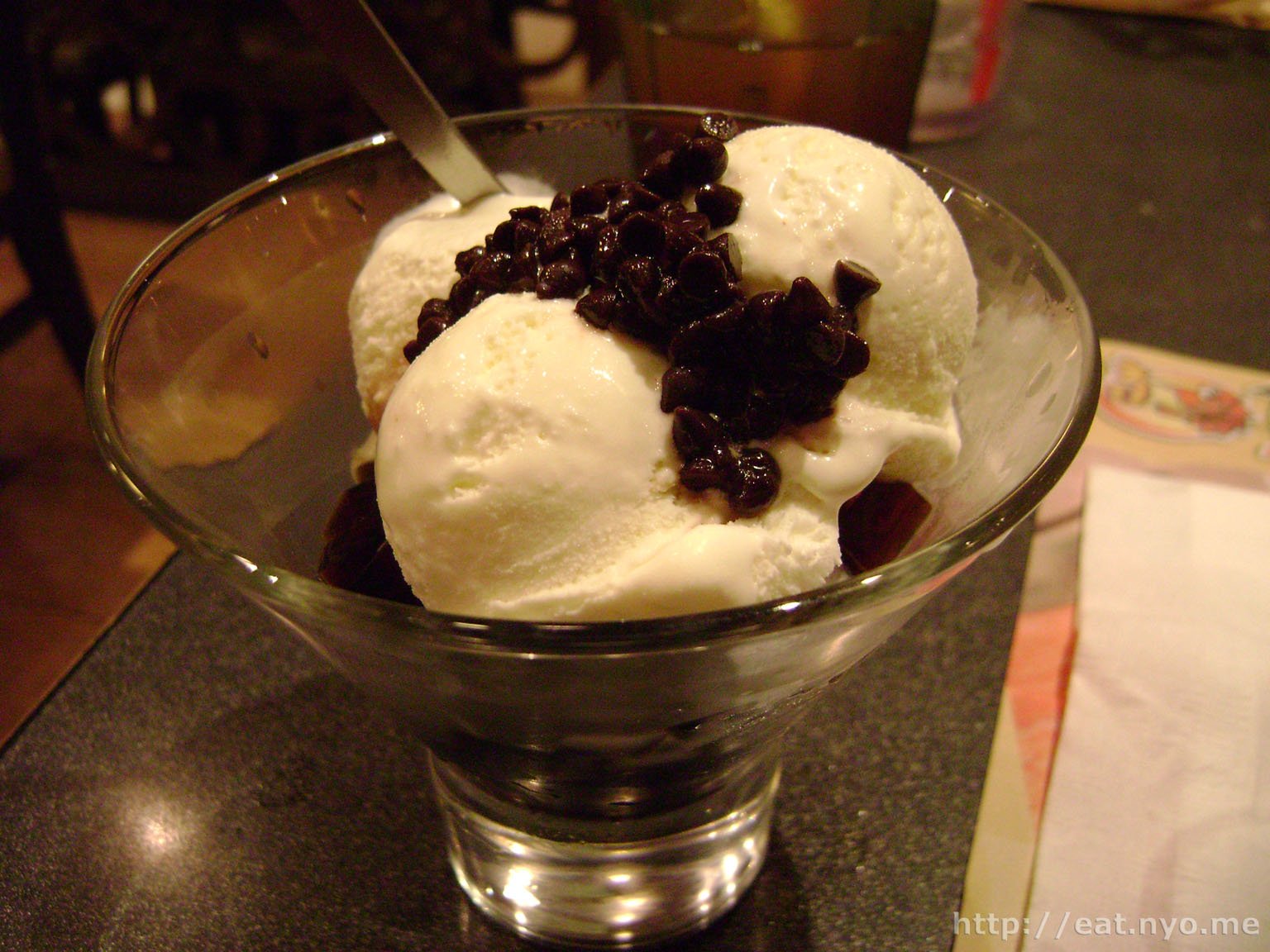 Beloved added in an order of their Coffee Jelly (70 Php) since the tables around us ordered them and she got jealous. Admittedly, this had a generous amount of vanilla ice cream with coffee flavored jelly on top and the bottom. Since it was ice cream and the jelly tasted like coffee as promised, it was easy to deduce how Beloved felt over this dish.
I wasn't satisfied with the "UnlimEATed" grilling offer. The first bites were great, sure, but the flavor was monotonous. Also, I'm very displeased with the price. If I added an additional hundred fifty, I could've eaten at rival yakiniku places and have unlimited conventional Japanese (and non-Japanese) food and, more importantly, sashimi and sushi I want. In addition, I had no idea how much they were going to serve me, and since they will charge you extra for leftovers, I found this another big oversight. What bugged me out the most is the wait I had to endure upon asking for my additional orders. We don't usually get bad service from this place, and Beloved certainly didn't that night. I, however, did.
However, I'll consider that if you go to yakiniku buffets and just do the grilling, this is a decent deal, if you can bear the tiring sweet flavor only slightly tweaked with the variety of meats, that is. Do note that despite Tempura Japanese Grill receiving a passing grade for this review, this is just mostly because of Beloved's orders and the first few moments of the grill. See the paragraph before this for how I felt with the grill overall.