Beloved and I had dinner last night at Nomama. This self-proclaimed Artisanal Ramen place is located at Scout Tuazon street at Laging Handa village. We walked from Tomas Morato through A. Roces Ave. to get there. Since it was an artisinal ramen place, I expected ramen of high quality. Of course, we expected to pay a bit more than I'm used to. Since Beloved was prepared, and was too tired from the walk to go further, we stopped by.
It was a fairly simple and open place. I first noticed that half the kitchen was open to the patrons, and its staff was busily working on food. Beloved noticed that the floor did not have any tiles or whatnot, and was just bare cement. It didn't bother me, of course. What concerned me a little was, for a ramen place, it had just half a page worth of ramen selection. They have plenty other somewhat unusual Japanese offerings. We noticed one of their offerings called Prixe Fixe Menu (575 Php) offered three courses: an appetizer, either a greenery or a raw composition of your choice; a ramen; and a kit-kat bar for dessert. We both decided to take that offer, since it practically meant free dessert. Beloved chose their Thai Green Curry Ramen, because their Ox Tongue and Chili Tofu ramen wasn't available, and their Tuna and Avocado raw composition. I ordered their Nomama Ramen and Beef Tataki with Chips. Hint: my latter order wasn't part of their "greenery" offerings.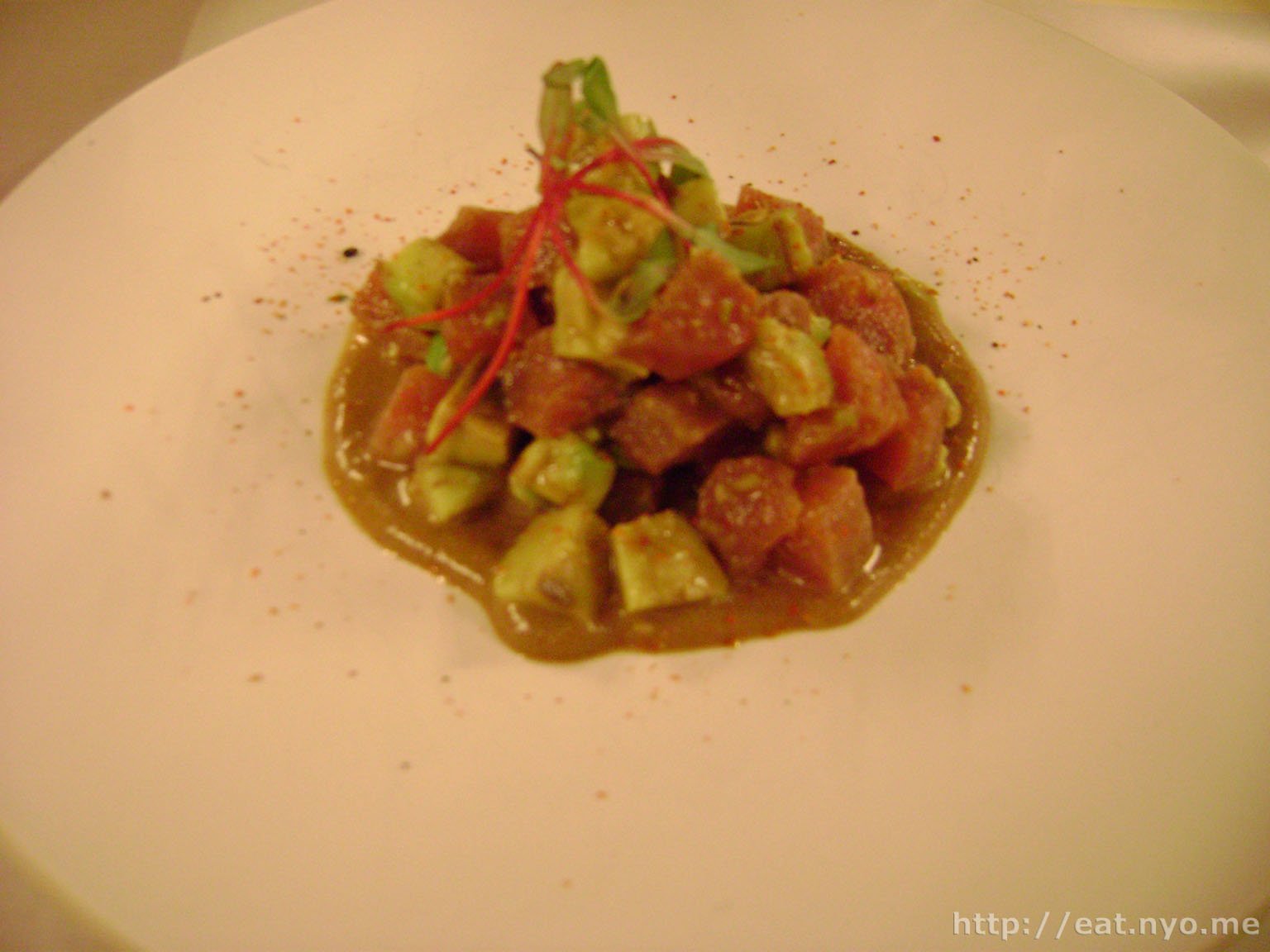 Of course, our appetizers arrived first. This was Beloved's Tuna and Avocado. The presentation reminded me of the Hawaiian ahi poke, with raw tuna sliced into cubes plus the avocado. The presentation was pretty nice, and the taste, although Beloved didn't agree with the sourness at first, was acceptable in the end. I, on the other hand, liked the melt-in-your-mouth tuna from the start.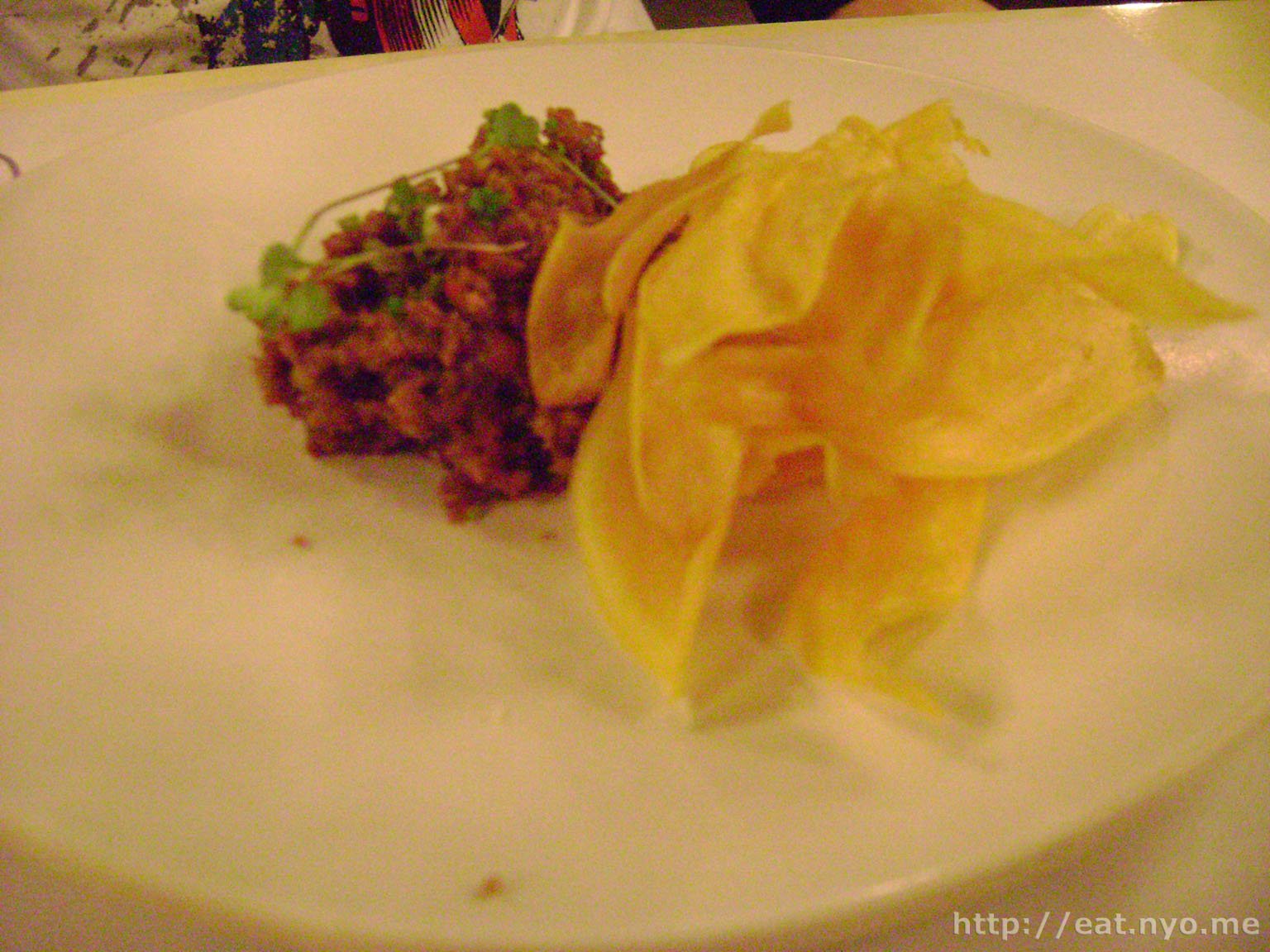 While I did like Beloved's dish, I enjoyed my Beef Tataki with Chips much more. This was my first time trying out tataki style beef, but I did have "safer" tuna tataki before. Nevertheless, since this was a quality wagyu sirloin, I found this much enjoyable. The minced beef was just delectable. Although it wasn't really raw, since it was seared beforehand, it still felt that way. The thinly sliced sweet potato chips that came with it was just as excellent.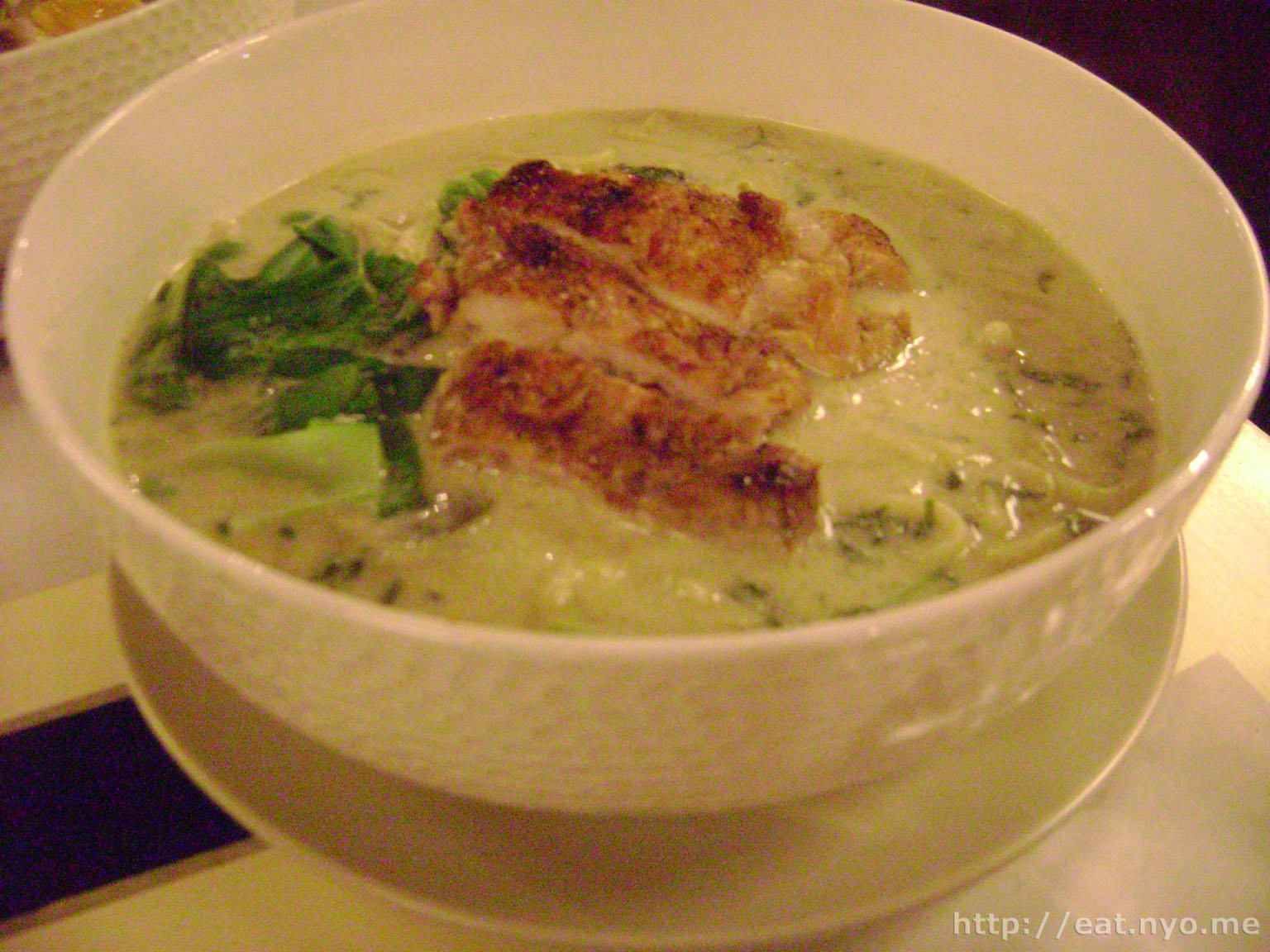 When we were done with our starters, they served our ramen next. The size of the bowl was comparable to competition at the price range. Beloved's Thai Green Curry Ramen had the promised green curry broth and grilled chicken fillet. The broth tasted very much like the South (East) Asian curries, where the taste of coconut milk is very prominent. However, the main star of the bowl, aside from the ramen noodles, which I'll get into later, was the chicken. Seared to perfection, it had a wonderful grilled flavor yet still very soft and tender—it was just cooked perfectly.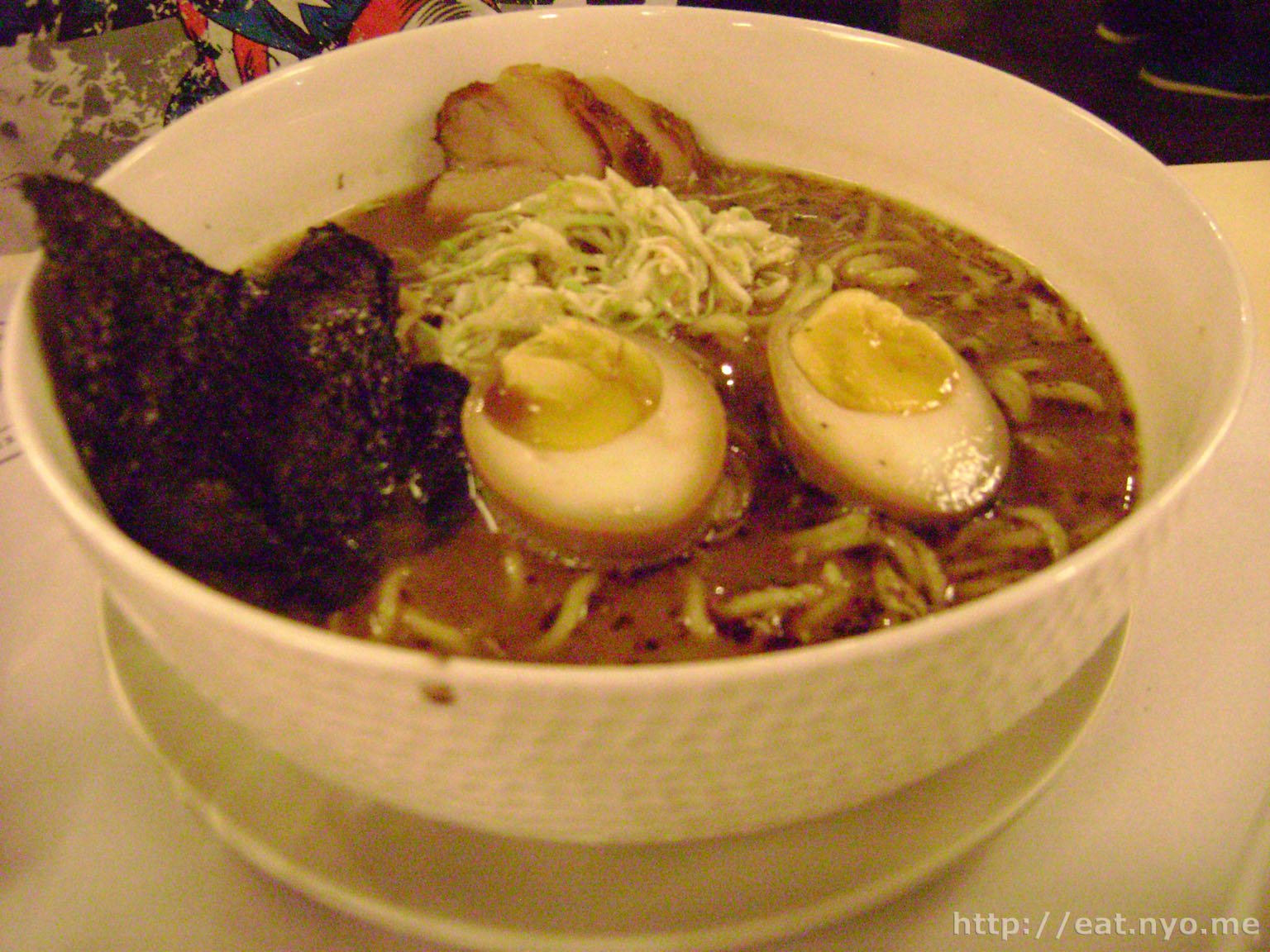 Me, being a ramen lover, believes that pork goes best in ramen, which is why I chose their house special, the Nomama Ramen. Mine had their "house broth", nori, soy-infused hard boiled egg, and pork over their ramen noodles. The broth had a… complex flavor. It wasn't like any of the usual soy or salt or miso or pork based soup I'm used to, leaning on the salty and peppery side, but other than that, very hard to describe. I didn't really enjoy the pork as much as Ramen Bar's pork, but it went okay with the broth. Finally, the noodles, which was same as Beloved's, which I believe makes this the reason to go here. It cooked very nicely and the end result was a firm noodle comparable to an al dente pasta, except done with ramen. I think this is actually very hard to do, since some places serve them either a bit (or a lot) soggy or undercooked.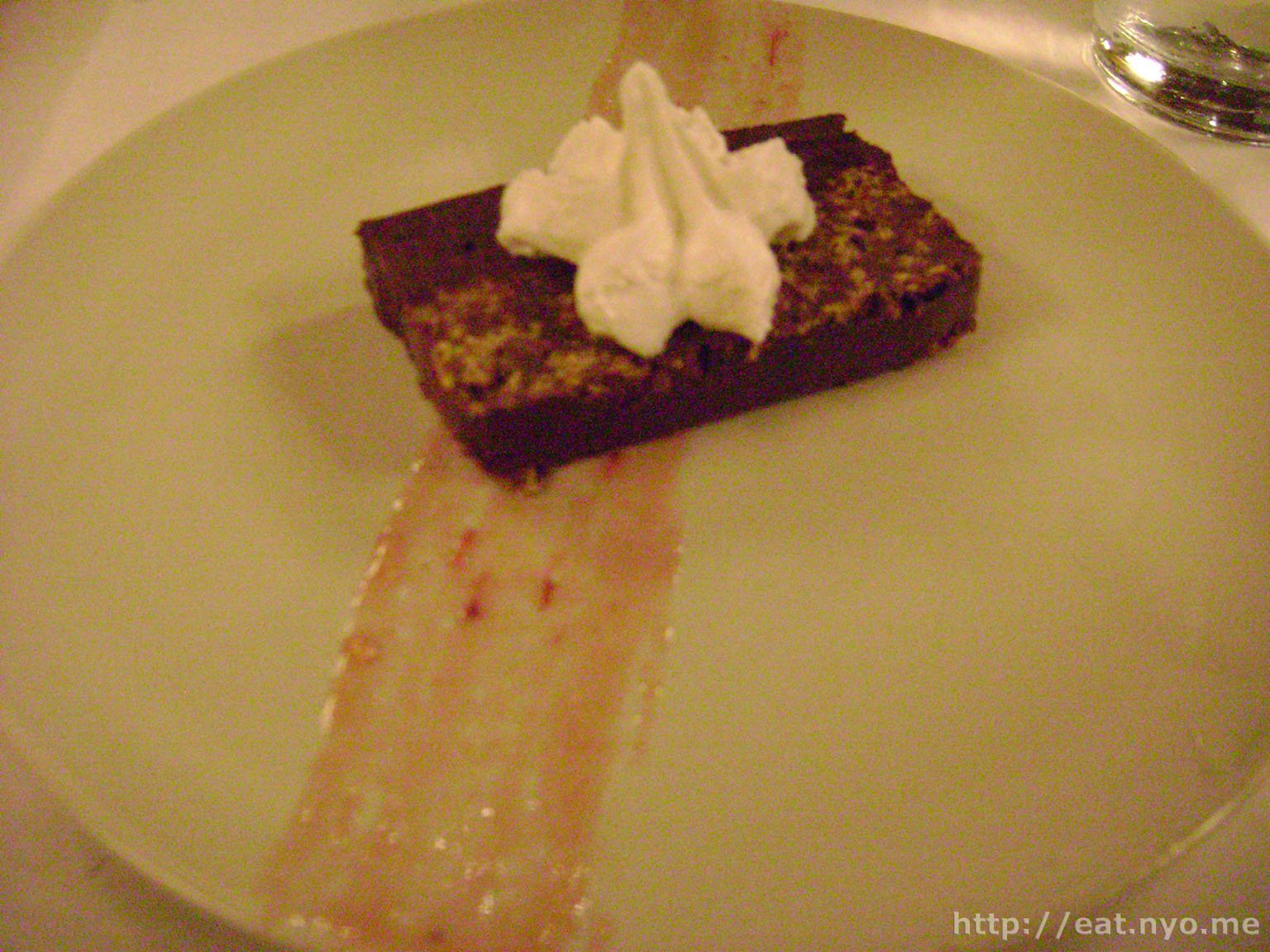 Although the Prixe Fixe menu promised both of us a Kit-Kat Bar apiece, only Beloved had it. It was a half-crunchy chocolate, and smooth peanut butter cake topped with whipped cream. Beloved enjoyed both halves since she has quite the sweet tooth.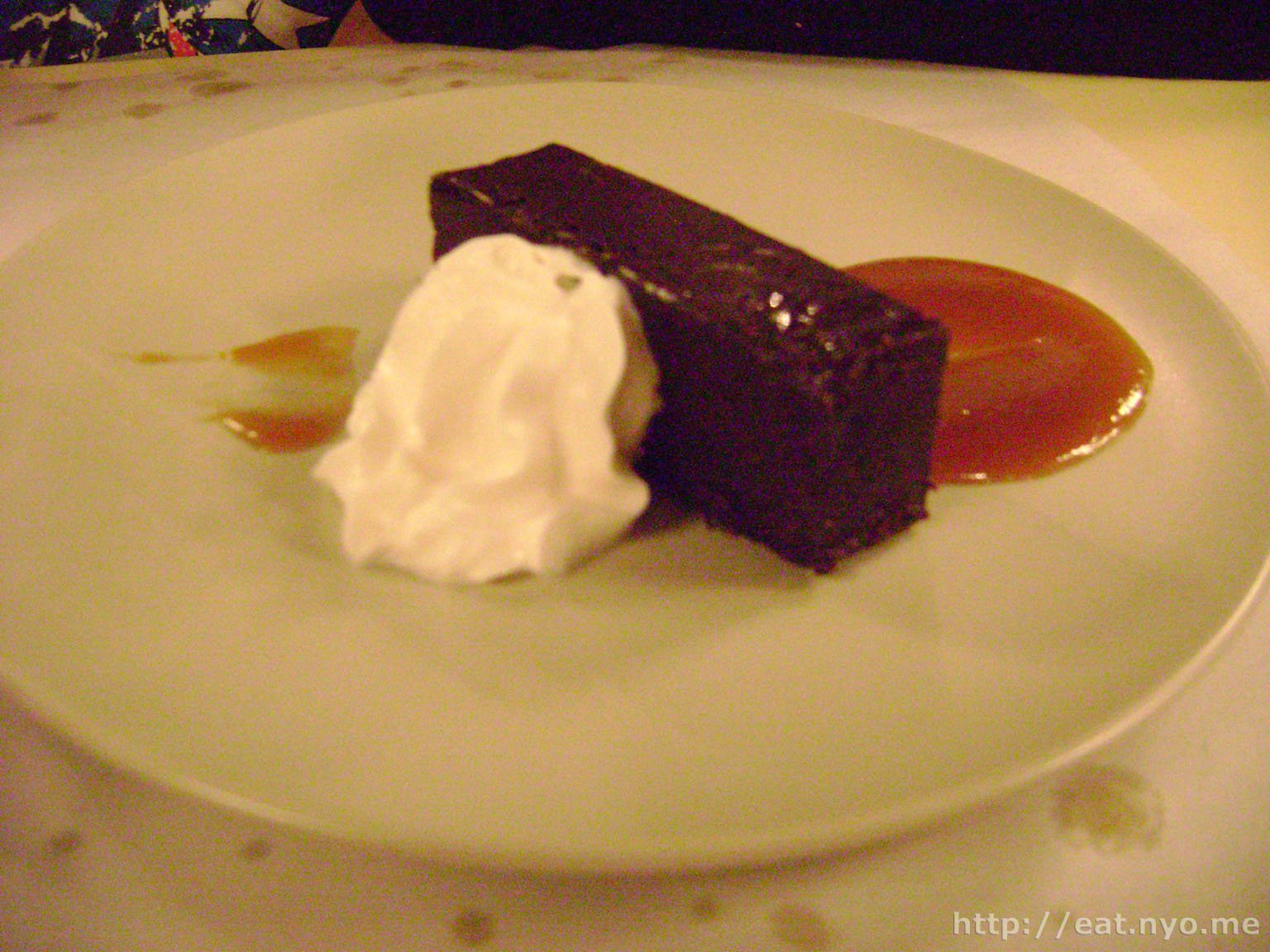 The reason I didn't get their Kit-Kat Bar was because they served me this instead: their Flourless Chocolate Cake. It really didn't feel like cake at all, which was good for me since I'm not really a fan of cakes. It was more like a rich, condensed chocolate fudge packed in a shape of a bar. What I enjoyed the most was that it wasn't at all that sweet. In addition, the caramel sauce with it had a touch of miso and salt, making it surprisingly sour and salty, which I thought went well with the cake. Beloved hated it. On the other hand, I'd have this kind of dessert over Beloved's sweet one.
I find it weird that Nomama boasts itself being an "Artisanal Ramen Shop". If I had to rank our food in order of how much I liked them, their ramen goes at the bottom. Of course, they weren't that bad, but I've had better ramen from other places which also boasts their ramen. I do admit that I really, really liked the dessert and starters they served us. Maybe they should just forgo the "Artisanal Ramen" tag and make it into an "Artisinal Japanese", then I'd agree more. Still, just because their ramen weren't the star, our trip to Nomama was certainly worth it.