Beloved and I had dinner at Hanayo. It's actually the second time we've been here, but we didn't manage to take photos the first time, which happened early last year. Found just a skip away from Tomas Morato, this Korean grill is similar to the likes of Don-Day, one of the food places I exclaim highly due to the budget buffet they offer. This isn't as inexpensive as Don-Day, however. When we first went, the buffet, which includes on-your-table grilling, only costed a bit more than 500 Php.
When we went, the weekend price costs 630 Php per head. I guess it's to be expected due to inflation. Nevertheless, the offerings remained the same. We sat down on a table and immediately went to the buffet table.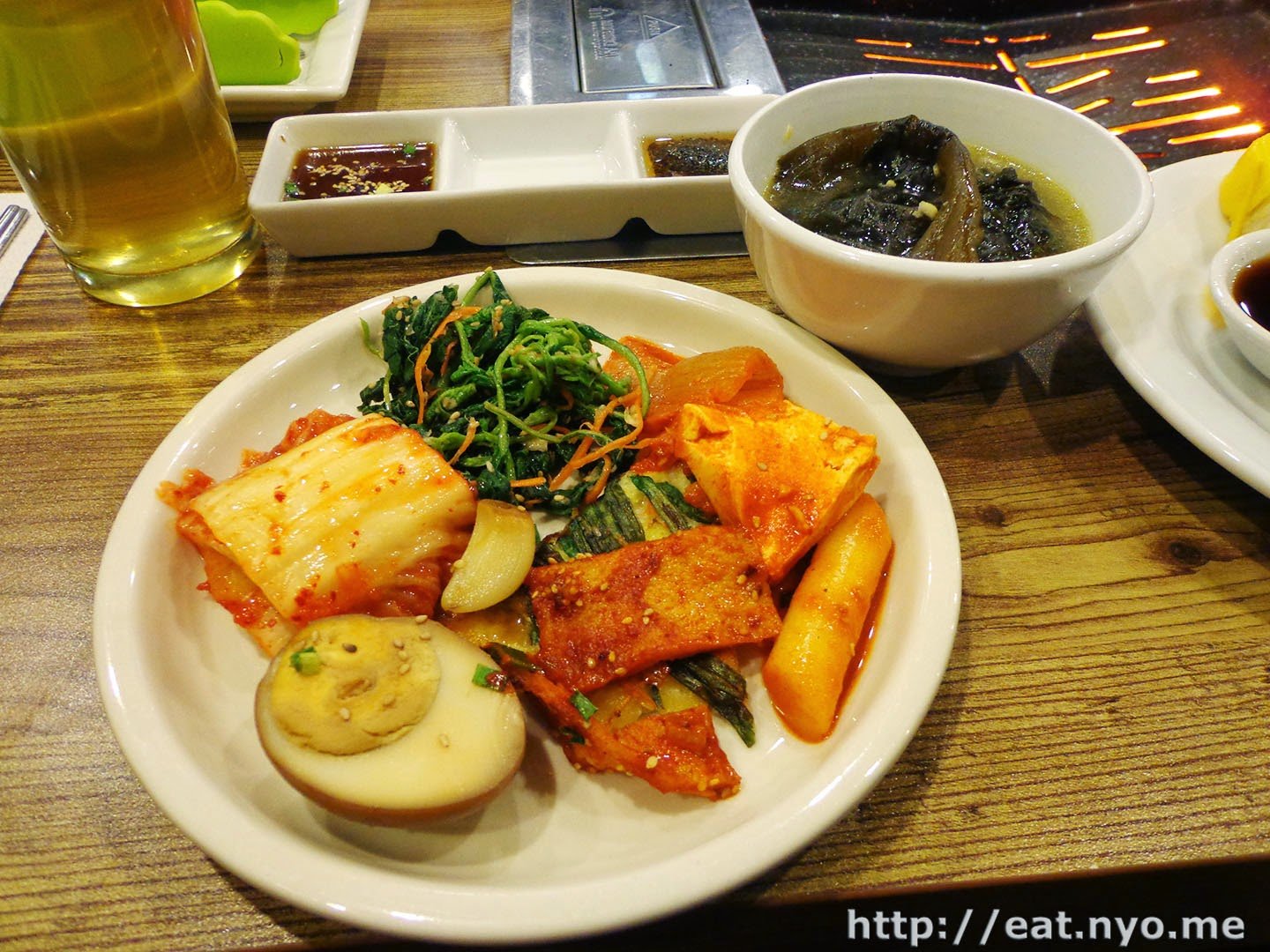 Although it was primarily marketed as a grill buffet, it's also a Korean buffet. They offer plenty of different banchan such as kimchi, ddokbokki, spinach-sesame salad, and fish cakes. They also offer different kinds of soup. Beloved took their miyeokguk or seaweed soup. Most of the stuff are spicy and/or sweet, as expected from a Korean place, but I like that there's nothing too spicy here. I also like that the plates are smaller than the usual buffet so we were able to pace ourselves for a feast.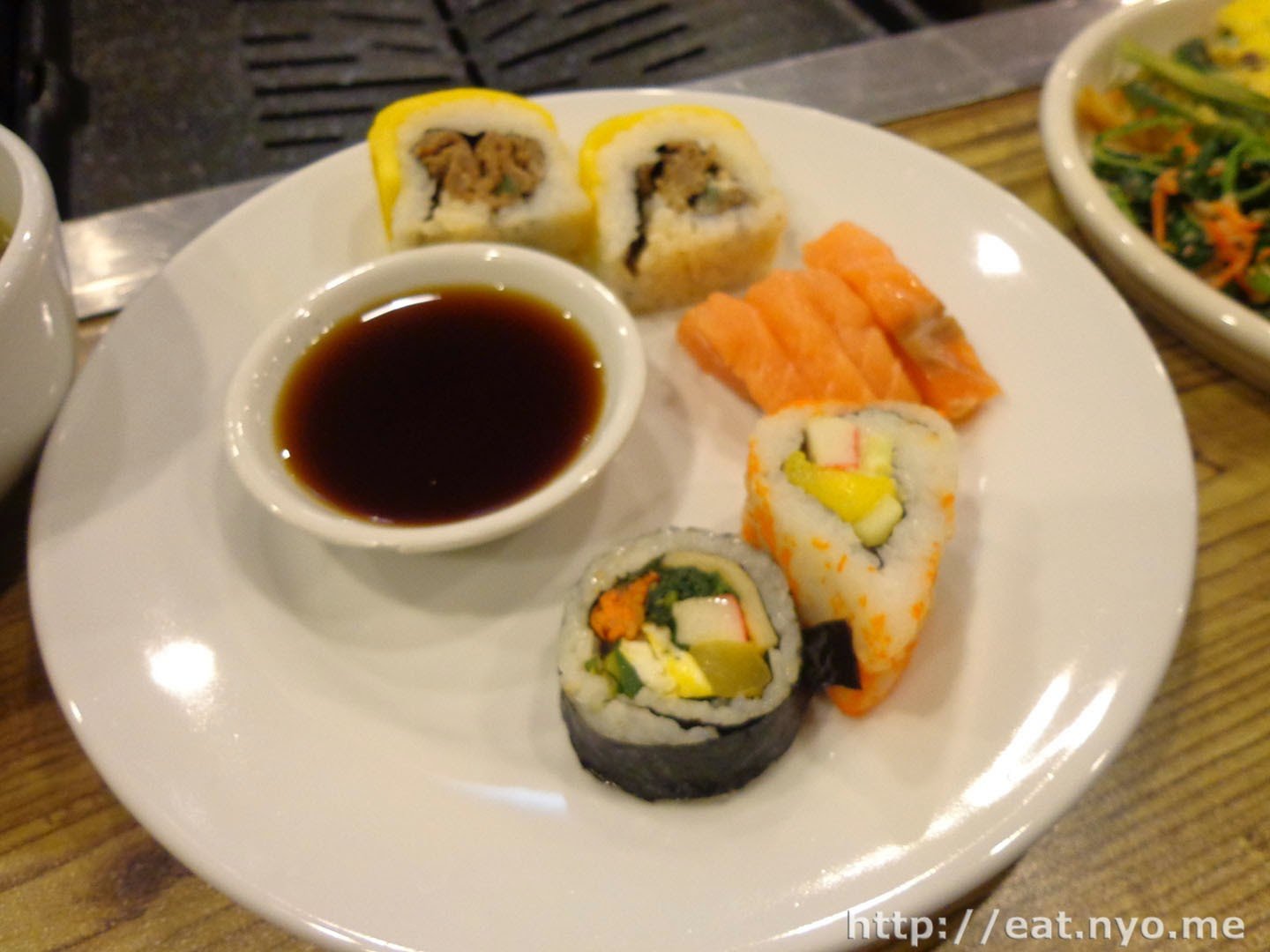 Strangely, they also offer different kinds of sushi and sashimi. Of course, some of the sushi are the Korean-style kimbap, but some are definitely Japanese. The first time we went, they offered tuna sashimi. This time, we got salmon. It was fresh, so no complaints here.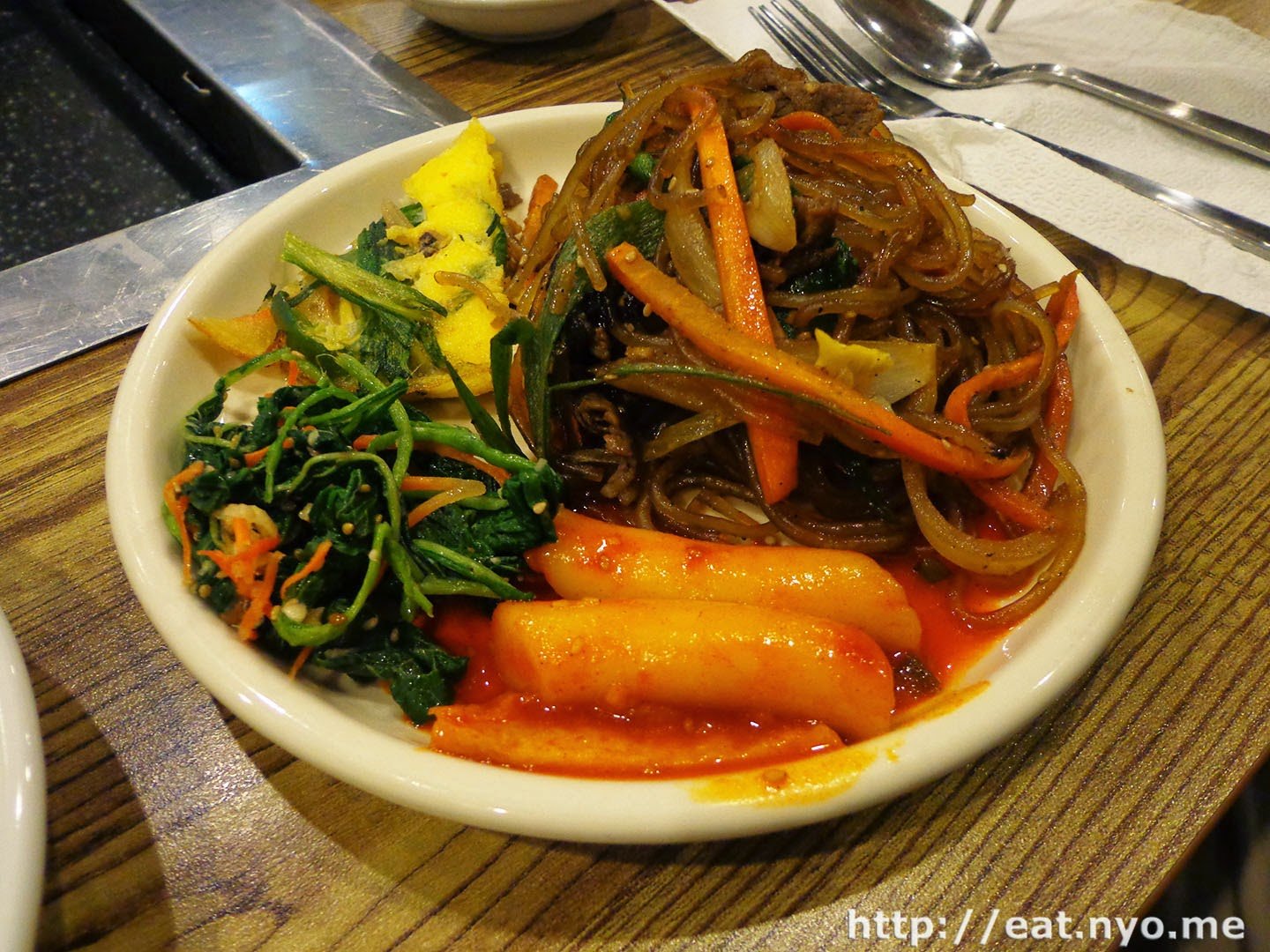 I got a big helping of their chapchae because I wasn't planning on getting rice. I also got their pajeon or Korean egg pancakes. Food was all good. I especially like the noodles which had bits of succulent beef mixed in the sesame-flavored glass noodles.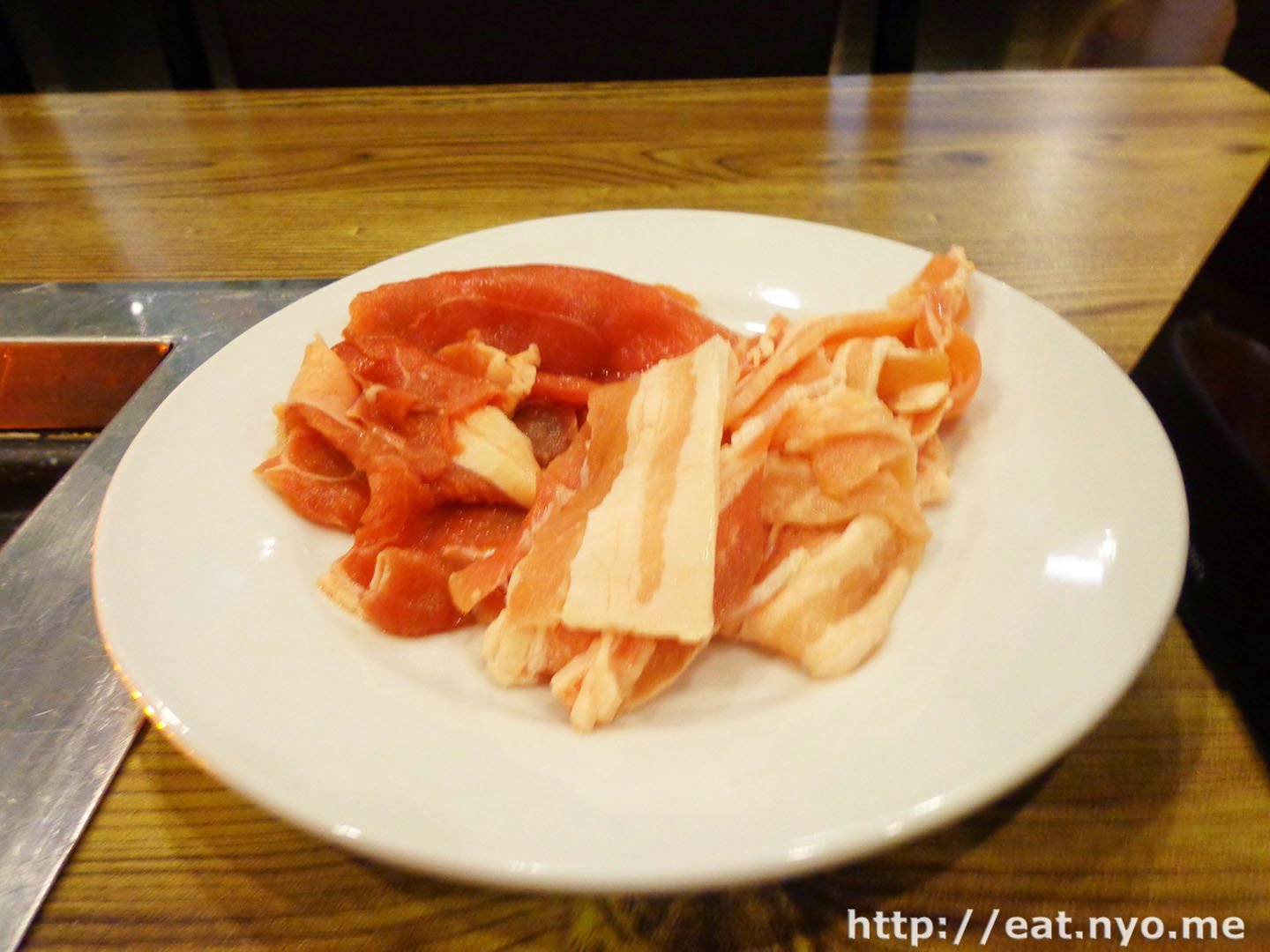 The meat they have for grilling was stored in a freezer. Most were cut thinly and there was pork, beef, chicken, and fish. Some were marinated and some were vanilla (not the flavor).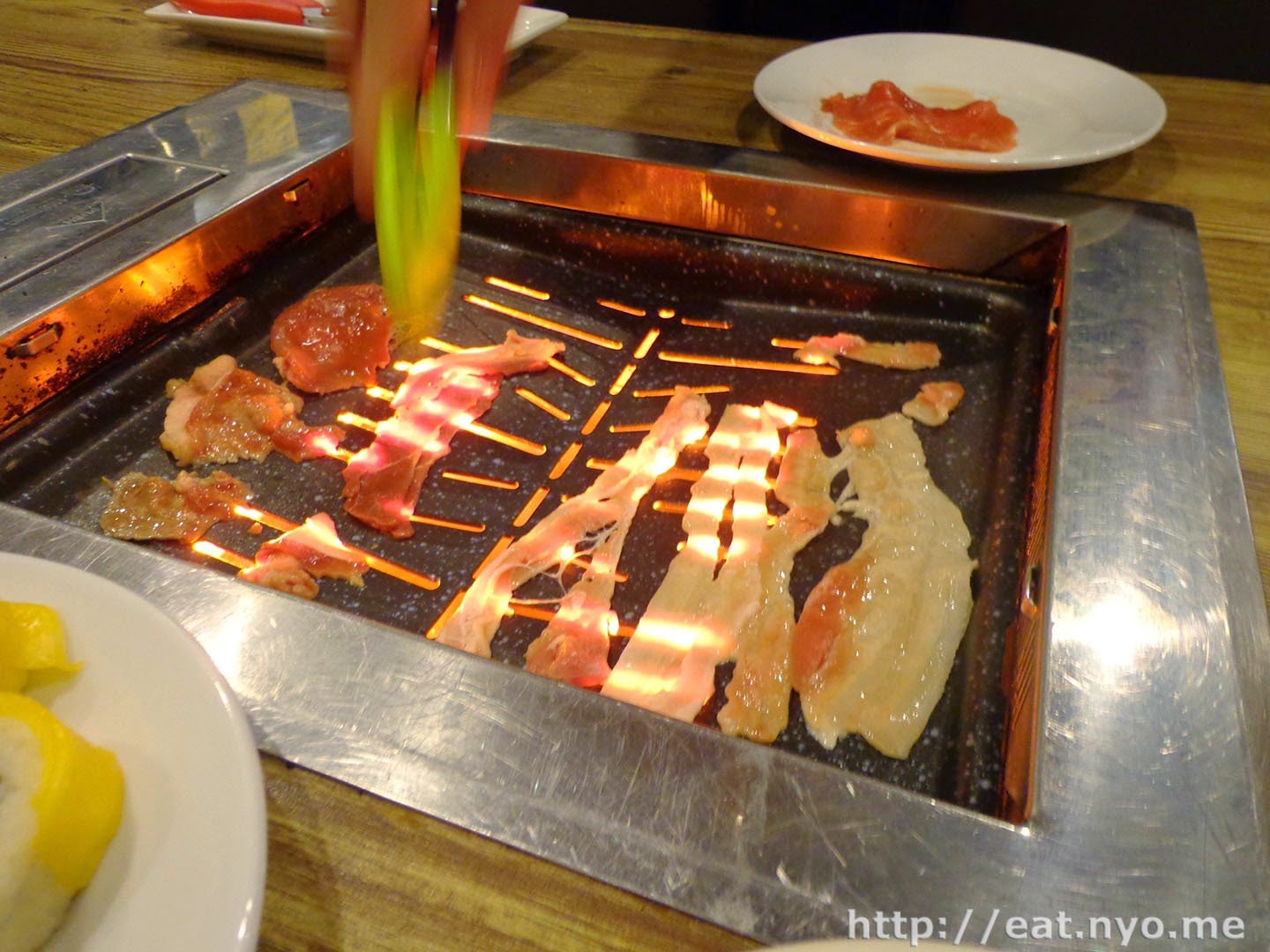 The grill was electric and slightly slanted. The servers, I guess because they weren't preoccupied at the moment because there were only two tables in at the time, cooked our meat for us. The beef was quite delicious.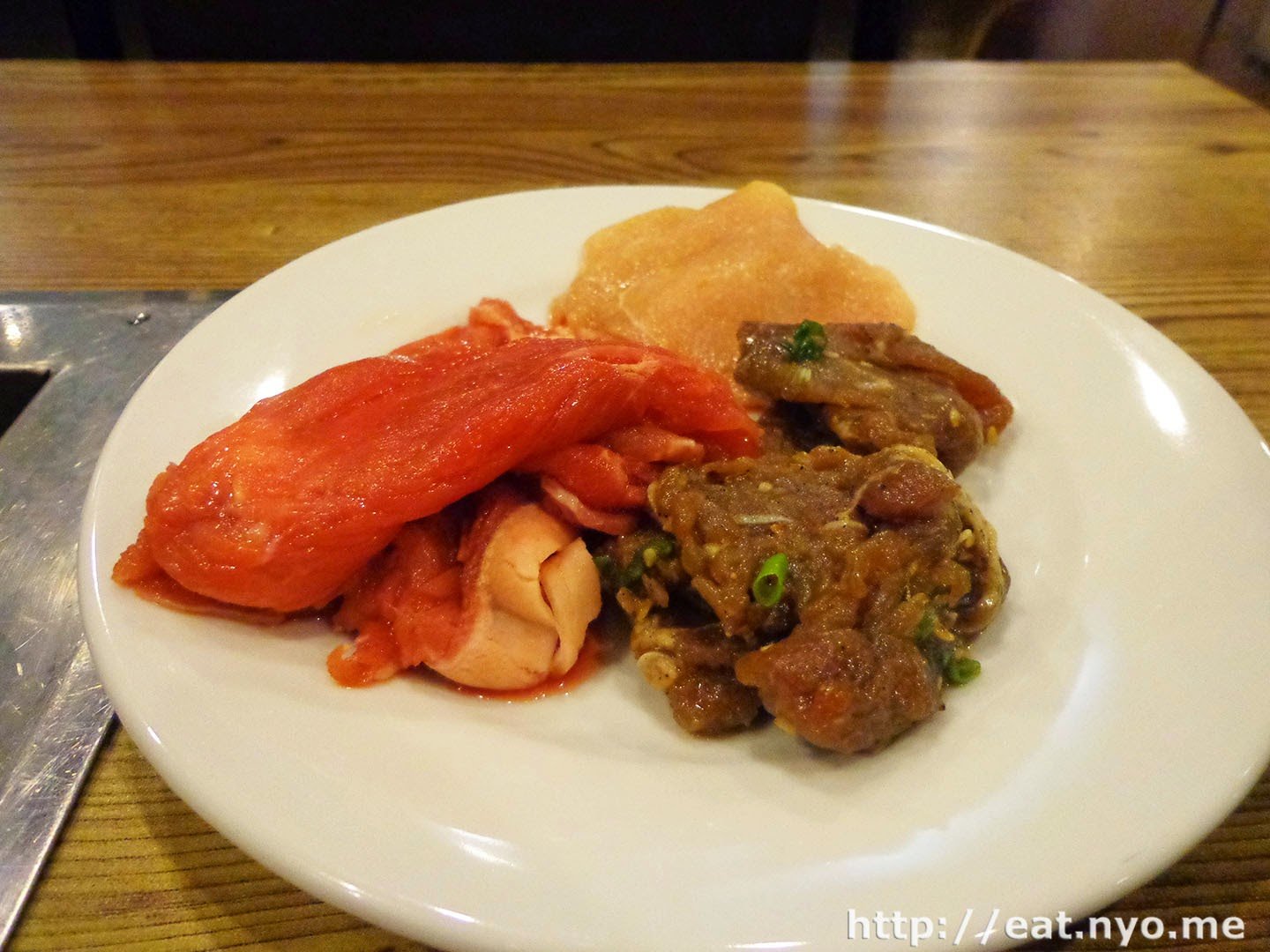 I got some more of their beef and some of their marinated offerings as well as the fish.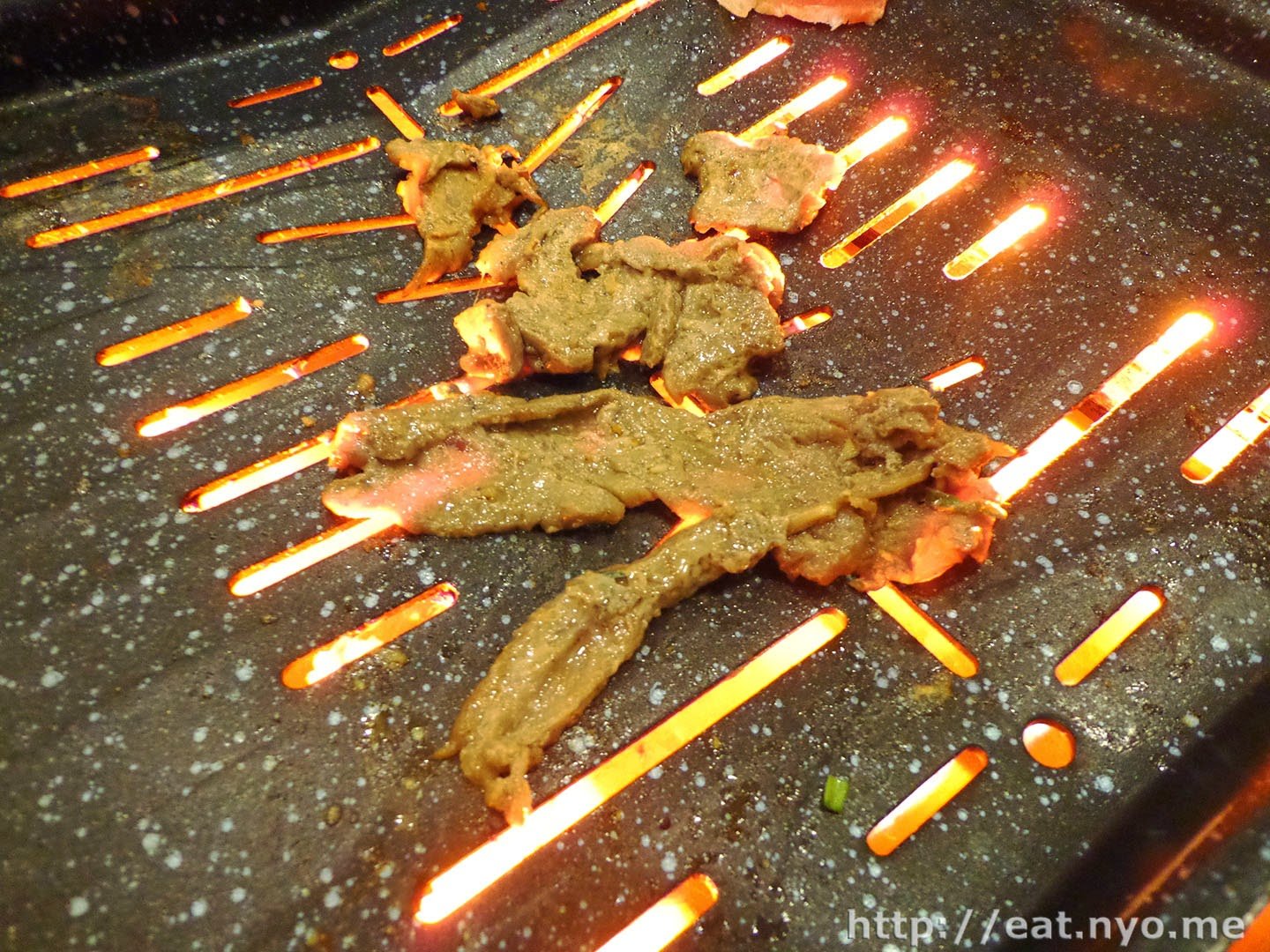 These cooked slightly longer, but they were a bit tastier than the plain slices.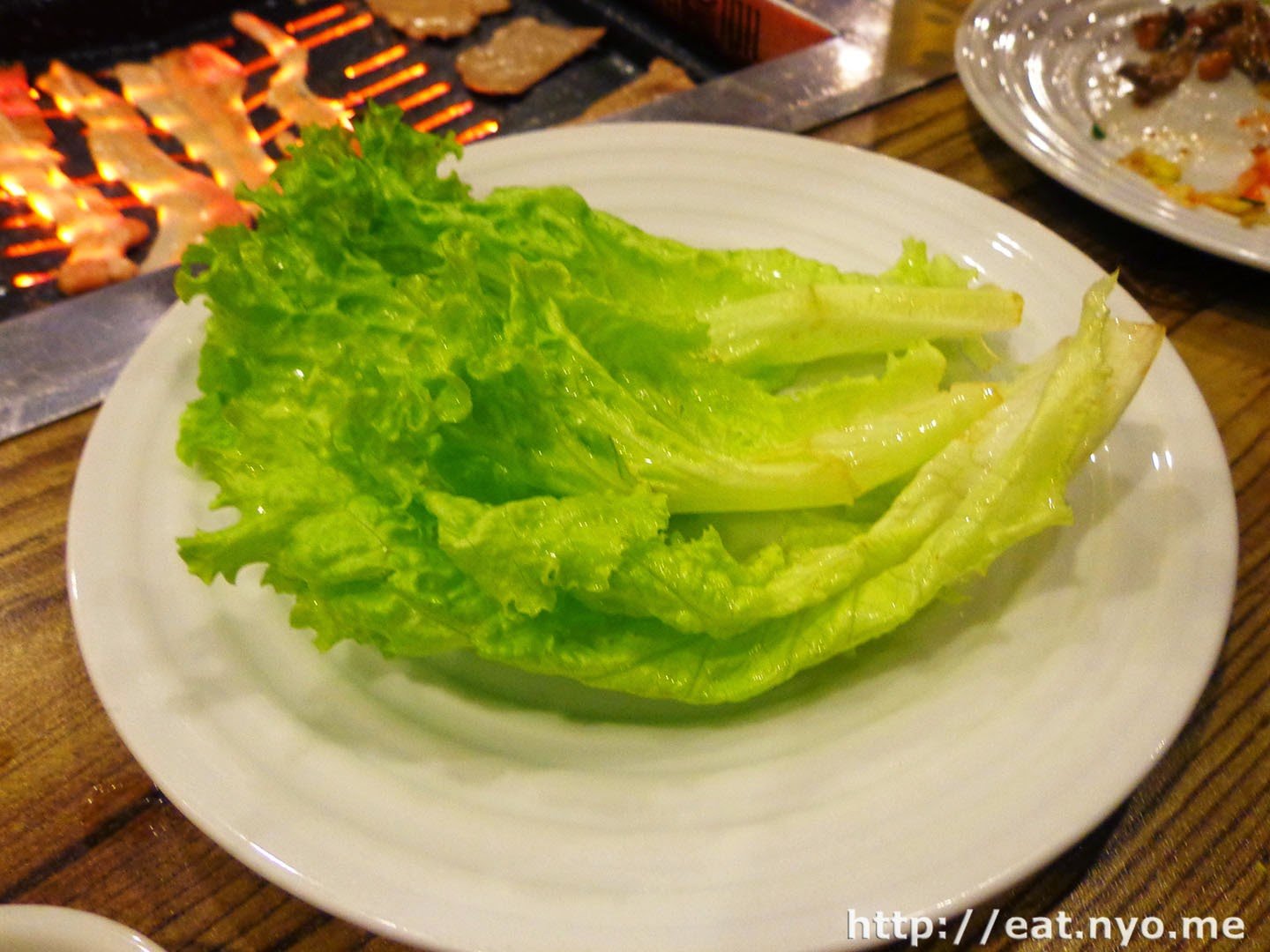 Of course, they have lettuce available so you can wrap your meat if you so desire.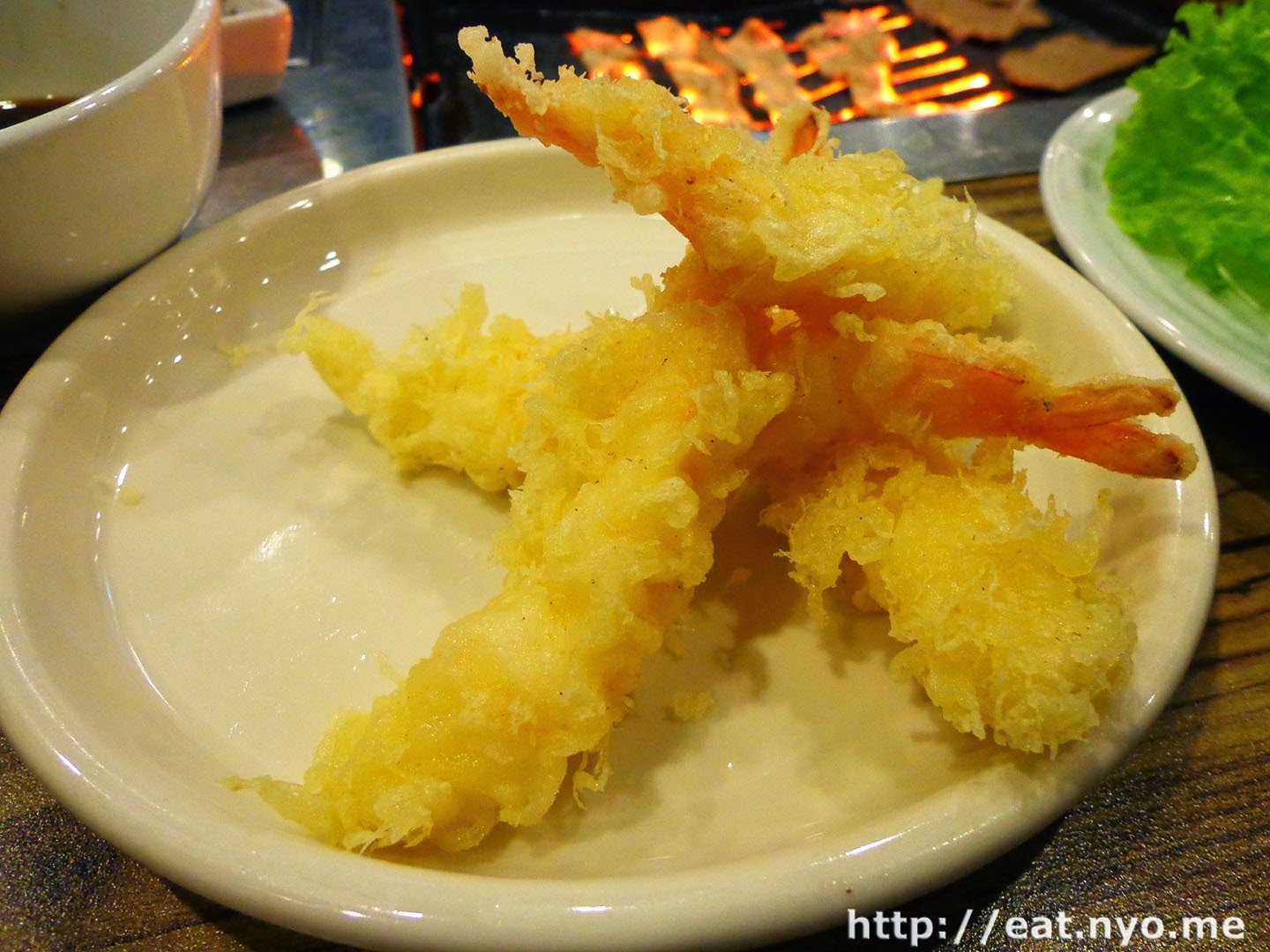 They have tempura in their menu, which you have to ask them to cook for you. They also have bibimbap, but we didn't want to fill ourselves so we passed on that. The tempura was wonderful. It was filled with shrimp-y goodness and the batter provided a crunchy bite.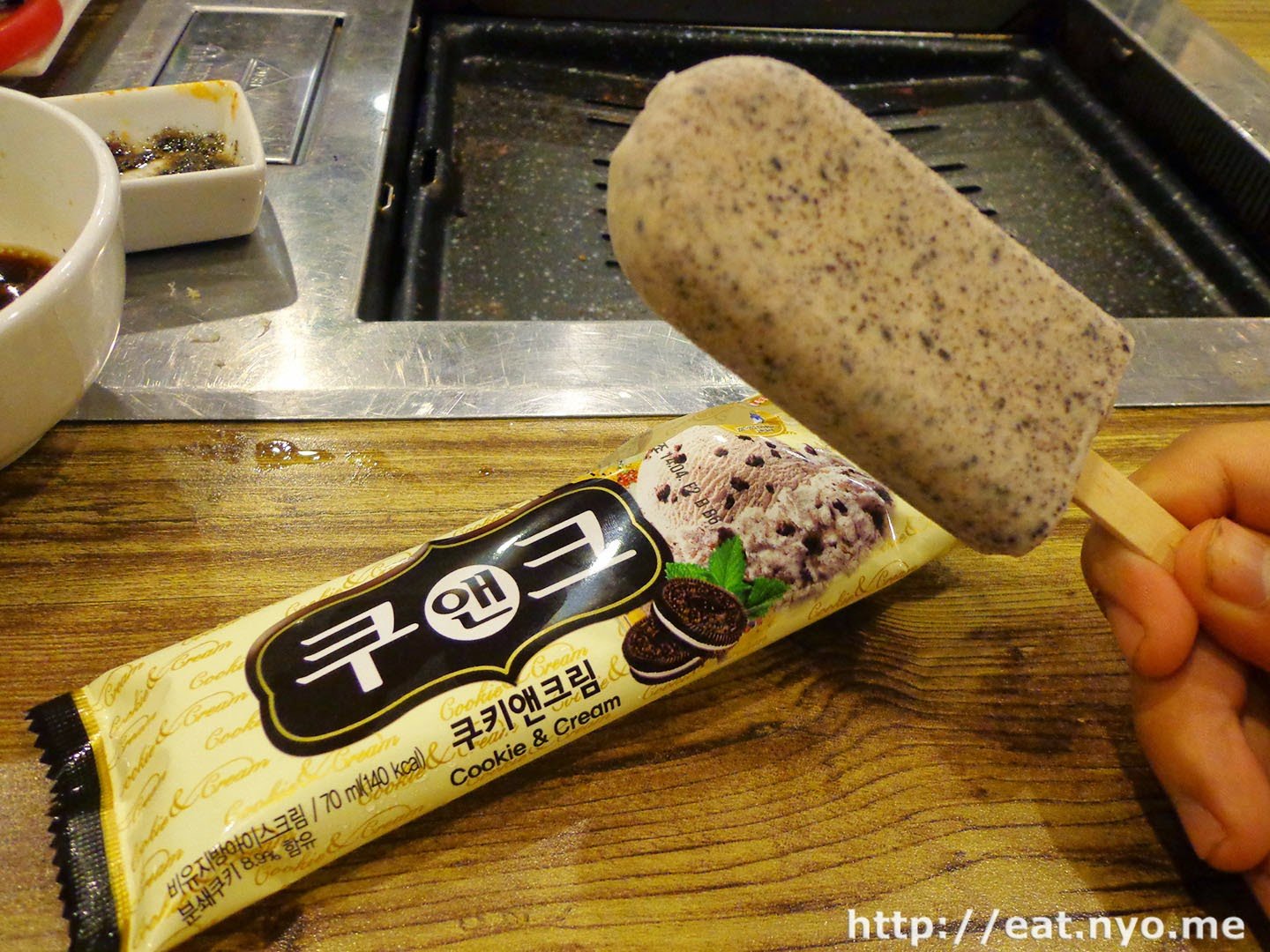 What separates Hanayo from places like Don-Day is their ice cream. If you partake on their grill buffet, you get to eat as much ice cream as you want. While they don't offer my favorite Samanco, the offerings are varied and will definitely sate any ice cream lover's sweet tooth, such as me and Beloved.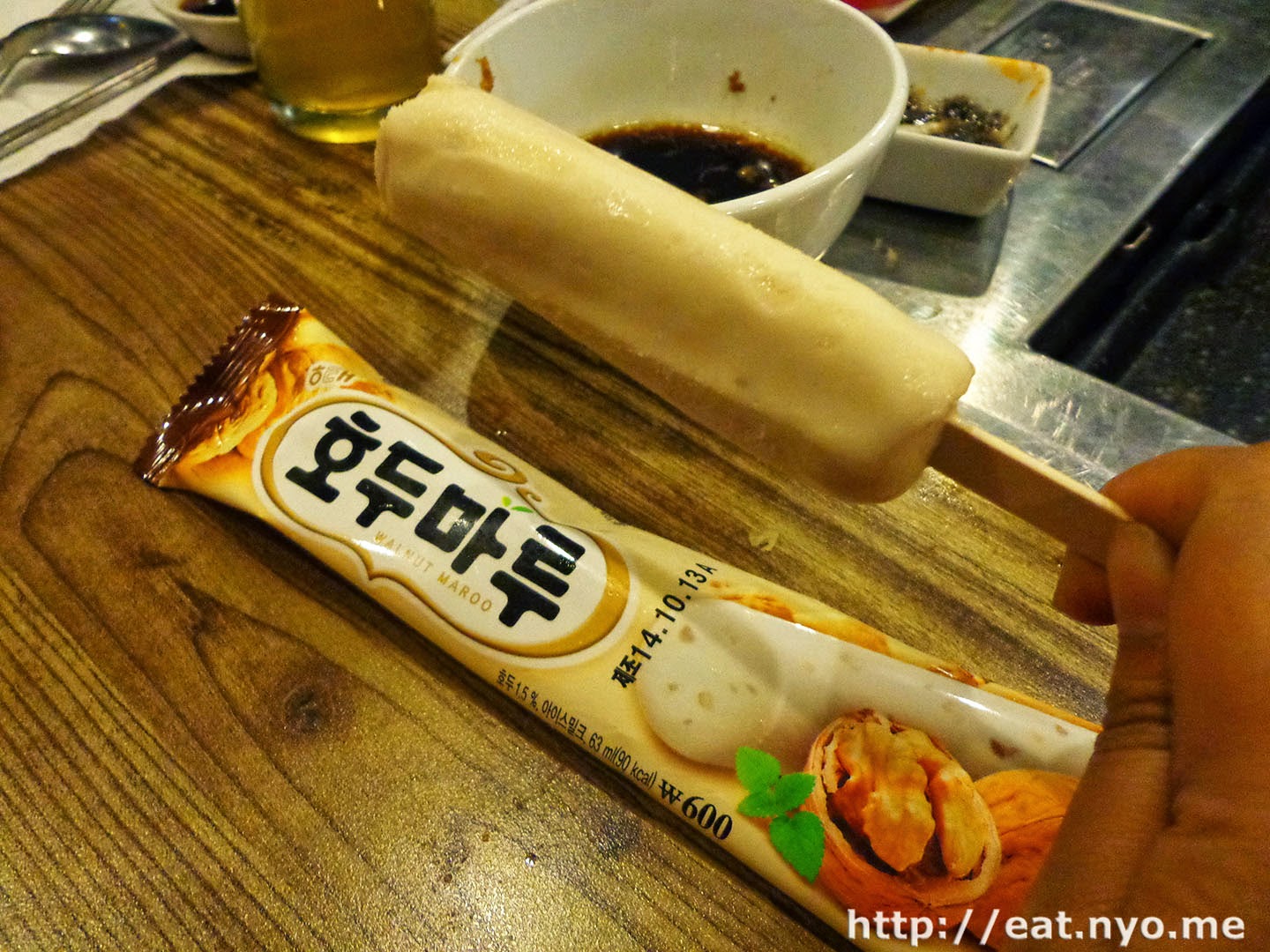 Beloved only has one thing to say about the experience: daebak.
While I don't find this the best Korean grill we've been to, it's definitely one of the homeliest. If you don't think of the price, it's like you're eating at a Korean chef's home where you help yourself to whatever. We didn't manage to take a picture of everything we ate, but there was nothing we disliked. Even their cold tea is delicious. And, of course, the unlimited ice cream seals the deal for us.
I'd definitely recommend Hanayo to any Korean lover, ice cream lover, or simply hungry friend, assuming they can afford the relatively not-so-frugal tab. In retrospect, I'd definitely not tell about this place to enemies. Leave a tip as we did, as they definitely deserve it.