Beloved and I had dinner at Katsu Sora. This katsu place is located right beside Hokkaido Ramen Santouka, and I believe they have the same owner or franchisee, at Trinoma's alfresco area. This place is a direct competition of Yabu, one of our favorite food places, specializing it katsu. But does it offer any competition at all?
One big thing we noticed is that they are also a buffet. No, they don't offer unlimited katsu. Instead, they have a salad, soup, and rice buffet with their sets. The last one we can forgo, but Beloved and I were quite piqued due to the first two. After investigating the menu, we also learned that while they offer the sought-after kurobuta, or Japanese black pig, they offer an even more premium Iberico, which, I believe, is also black pig, but from Spain.
Because of that, I opted to try out one of their most expensive items in the menu, the Iberico Pork Set (655 Php). Beloved ordered their Menchi Katsu Curry Set (350 Php), which offers a sampling of all of the different kinds of pork they offer (Iberico, Kurobuta, Shimofuri, and Sakura). I also ordered their Calamansi Sprite (70 Php), because I like calamansi and I like sprite, but I've never thought of combining them in one drink.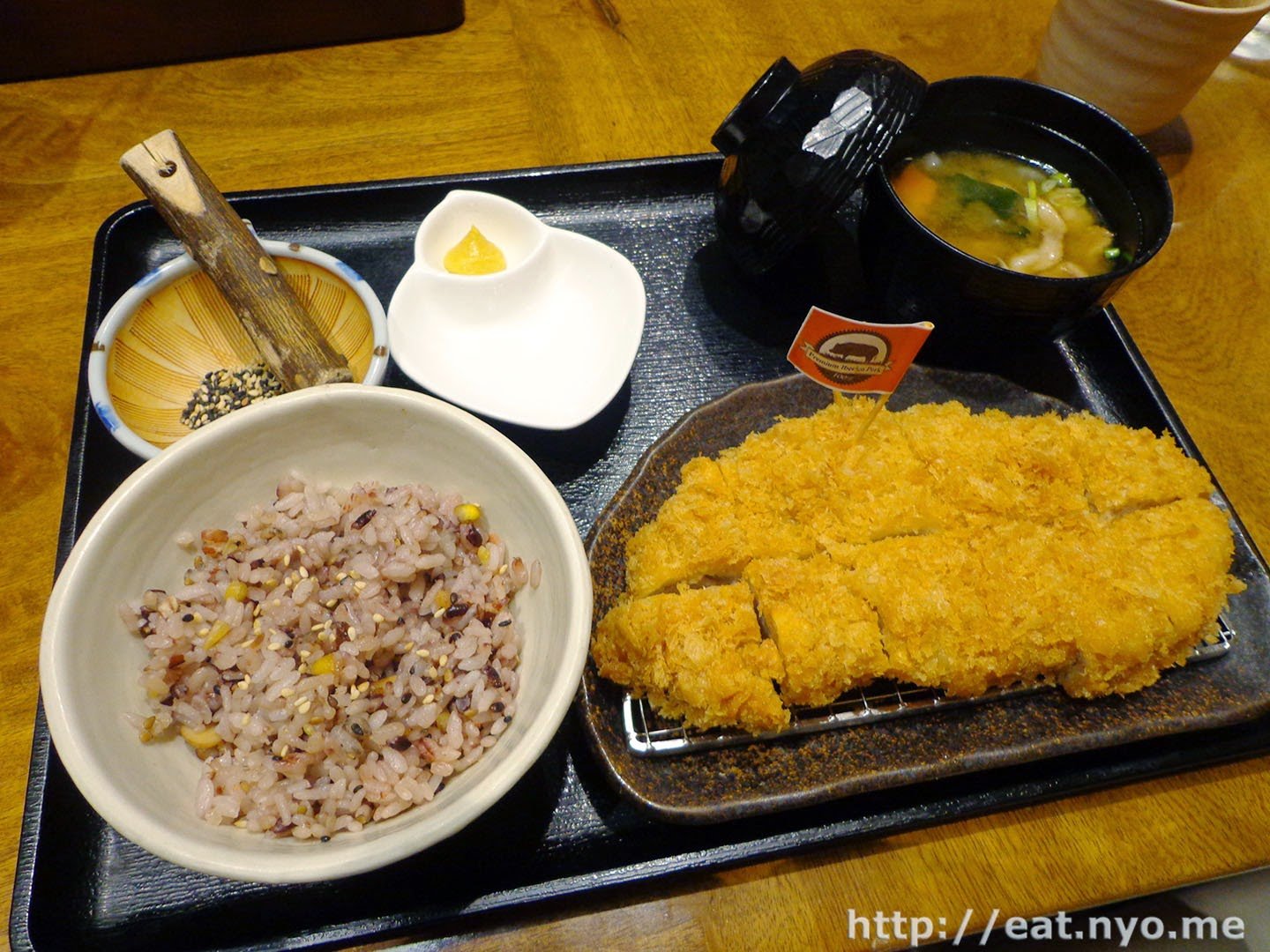 My Iberico Pork Set arrived in a nicely-presented tray. The star of the meal, the Iberico pork looked no different from your usual katsu, but I did notice that the way they chopped it up was a bit different. After the vertical cuts, it's chopped once horizontally for a smaller bite. The sesame seed pestle with the traditional mortar found in other katsu places was present as well. The set included Juugokokumai rice, which was essentially fifteen kinds of grains in one bowl which I wasn't insane enough to remember what each one of them was. Finally, they also served me a bowl of miso soup with lots of random bits I don't usually find in other miso soups mixed in.
The pork part of the Iberico katsu was definitely memorable. My teeth sliced through like butter and it disintegrated easily in my mouth, exploding in a delicious sweet pork flavor. However, I wasn't quite keen on the breading. It's crunchy, yes. But it had a bit of unevenness and dryness in it that frankly ruined the pork part of the dish. Now it just left me wondering how it would taste like cooked differently, maybe like Iberico bacon?
As for the rest of my meal, I really enjoyed the miso soup. The bits of chicken, pork, tofu, and veggies both usual and unusual to the soup was a very fine addition. Opposite to my satisfaction to the soup was my dismay to the Juugokokumai rice. Not that I'm a big fan of rice, but, for me, the fifteen grains didn't meld into a harmonic dish and just made me fuller than I wanted to without any satisfaction to my palate.
Beloved's Menchi Katsu Curry Set might be the bang-for-the-buck dish if you like curry, which Beloved and I do. There's a bit less meat here, but lots of curry sauce. According to Beloved, this mildly spicy curry was delicious, and I found it quite nice too. The included Japanese rice was the better carb over my fifteen-grain monstrosity. But the real star here was the pork, with its complex taste from the different kinds of pork mixed together like a burger. However, the breading, similar to mine, makes the dish imperfect.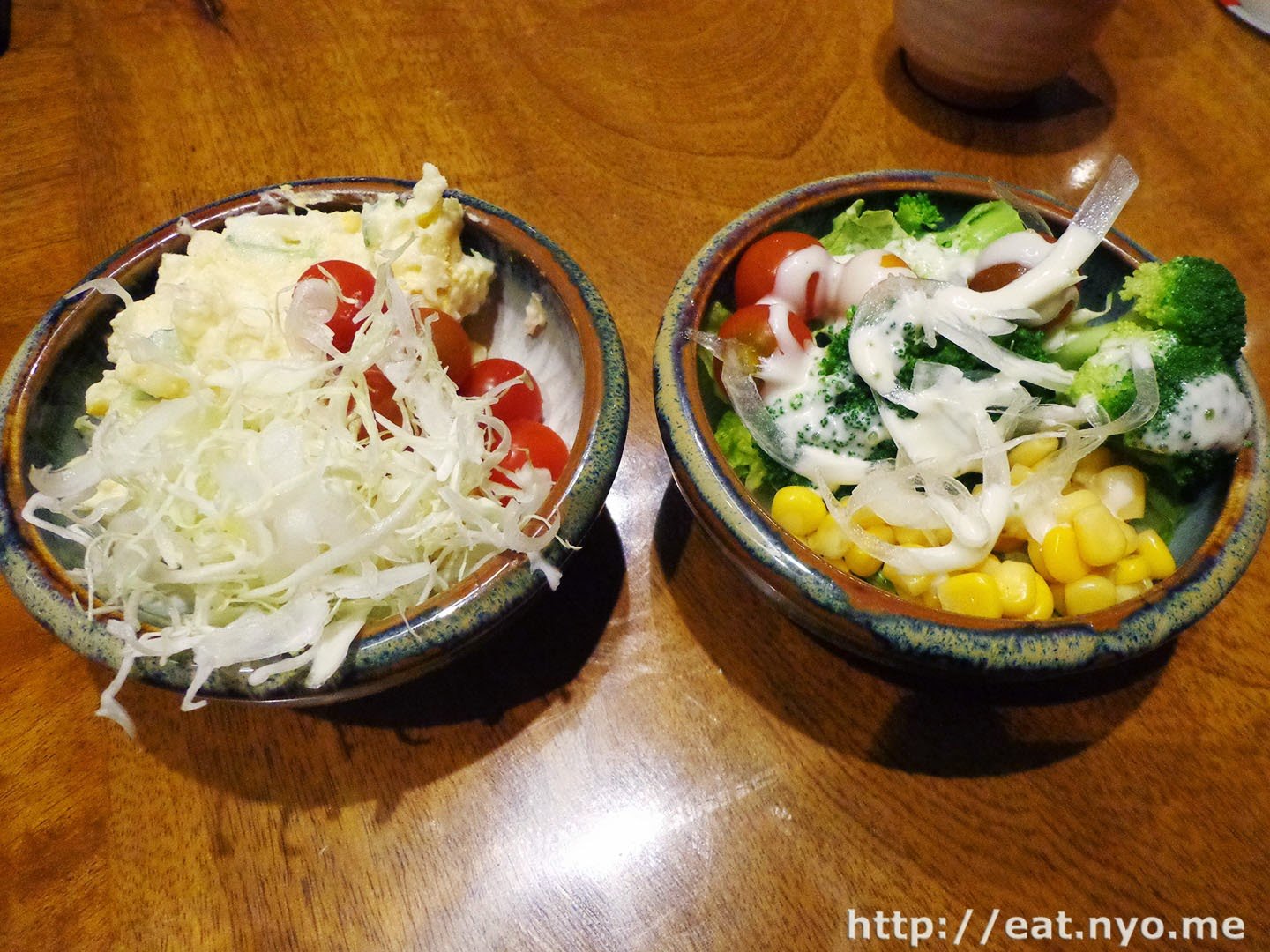 Of course, that's not all that our sets offer. Aside from the unlimited miso soup and rice, we also had access to their salad buffet. There were surprisingly various kinds of veggies they offered. Aside from the usual shredded lettuce, which this place offers three kinds of different ones, they also offer cherry tomatoes, broccoli, corn, cucumber, onions, cabbage, pumpkin salad, and potato salad.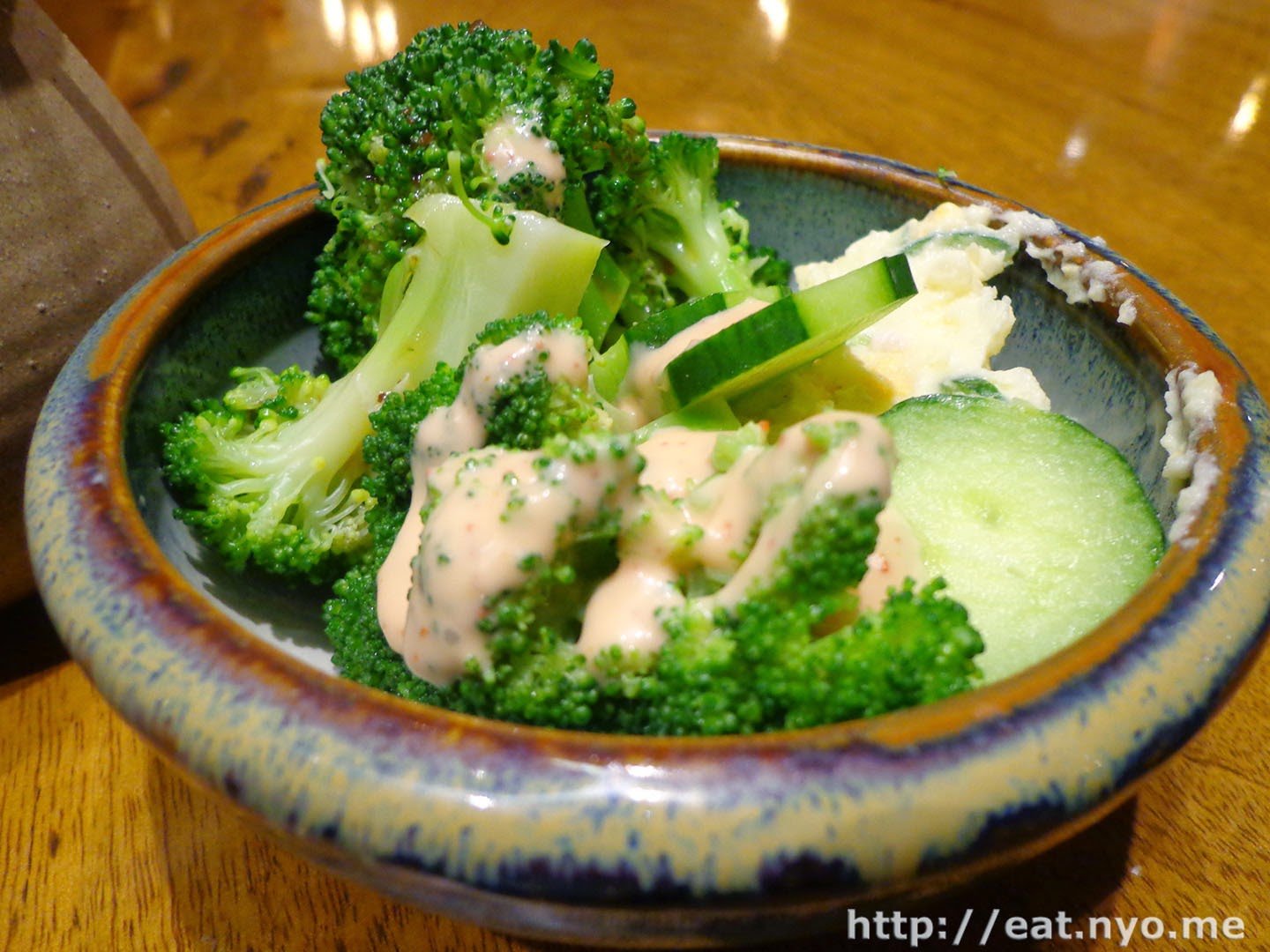 Not only that, they also offer many different dressings, including the classic Caesar and Thousand island dressings, sesame dressing, wasabi dressing, and probably a couple more I missed. I probably abused the sesame dressing and broccoli the most.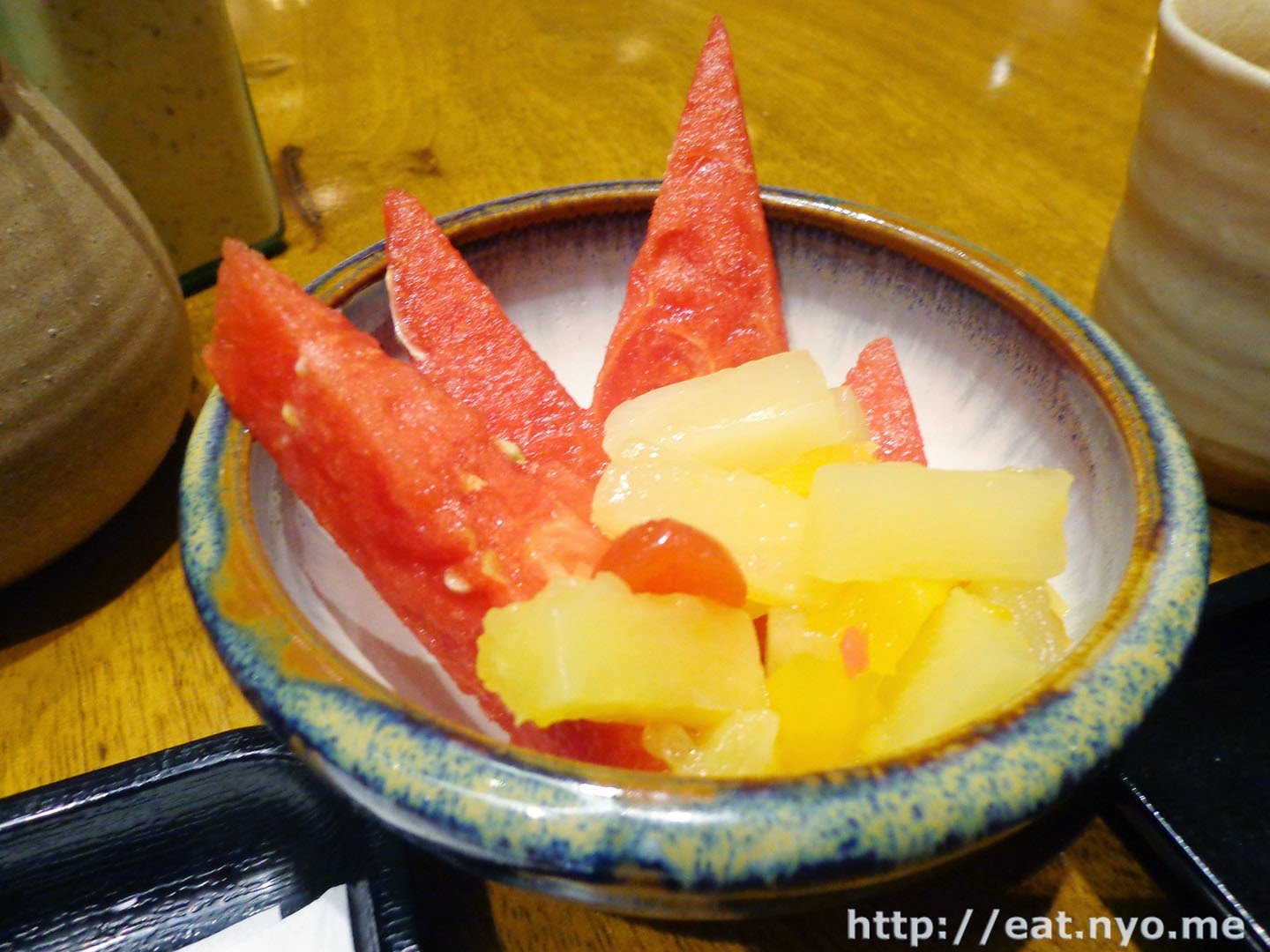 It doesn't end there. They also serve different kinds of fruits like my favorite watermelon and pineapple medley. Combine this with a dash of pink sea salt katsu resto staple, this was the perfect dessert that I helped myself a couple of times with.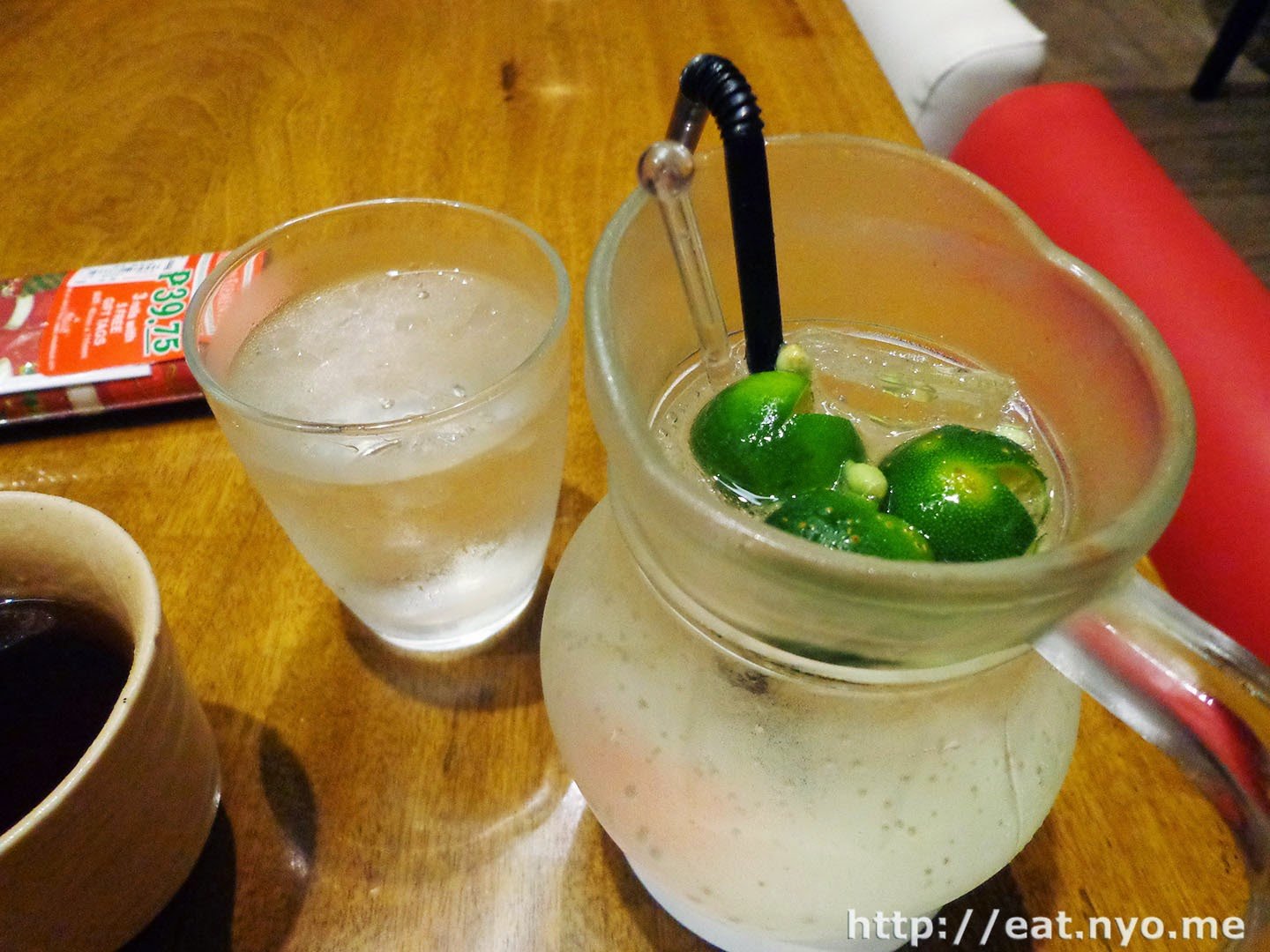 Finally, I discover that Calamansi Sprite is a pretty nice combination.
Our stay was pleasant. Although the katsu part probably wasn't the best experience, the unlimited veggies and fruits and soup and tea more than made up for it. Oh, I forgot to mention the tea, I guess, which was pretty good too. I can see myself frequenting this place just because I can eat as much broccoli as I want, and the lowest-costing katsu sets aren't that expensive. I'll probably not buy the Iberico set anymore, but the experience was worthwhile. I'll also prefer this place over its neighboring ramen place if given the choice (even though the ramen place probably take their katsu offerings from this place) just for the side dish buffet. Also, while I don't find either of them the best in their specialties, they are a bit of a better value (still expensive, though) compared to what I consider the champions in their craft. I end in a cliche; Katsu Sora is worth a try.