Beloved and I celebrated our anniversary at Subic this past week. We took the bus from Cubao and walked to Harbor Point Mall after getting dropped off the outskirts of the Subic Bay Freeport Zone. It was a long walk and we were famished, so we ate at the first unique place that caught our eye (there weren't a lot)—Buddha's Bowl.
This Thai restaurant apparently specialized in rice bowls, hence the name, which we didn't get. Instead, we played it safe and ordered their Curry Up - Spicy, Chicken (175 Php) and their Pad Thai (195 Php), our top two favorite Thai food. Also, we ordered their Pandan Rice (35 Php) to mix our curry with. Finally, we also got their Thai Iced Tea (50 Php), one for each of us.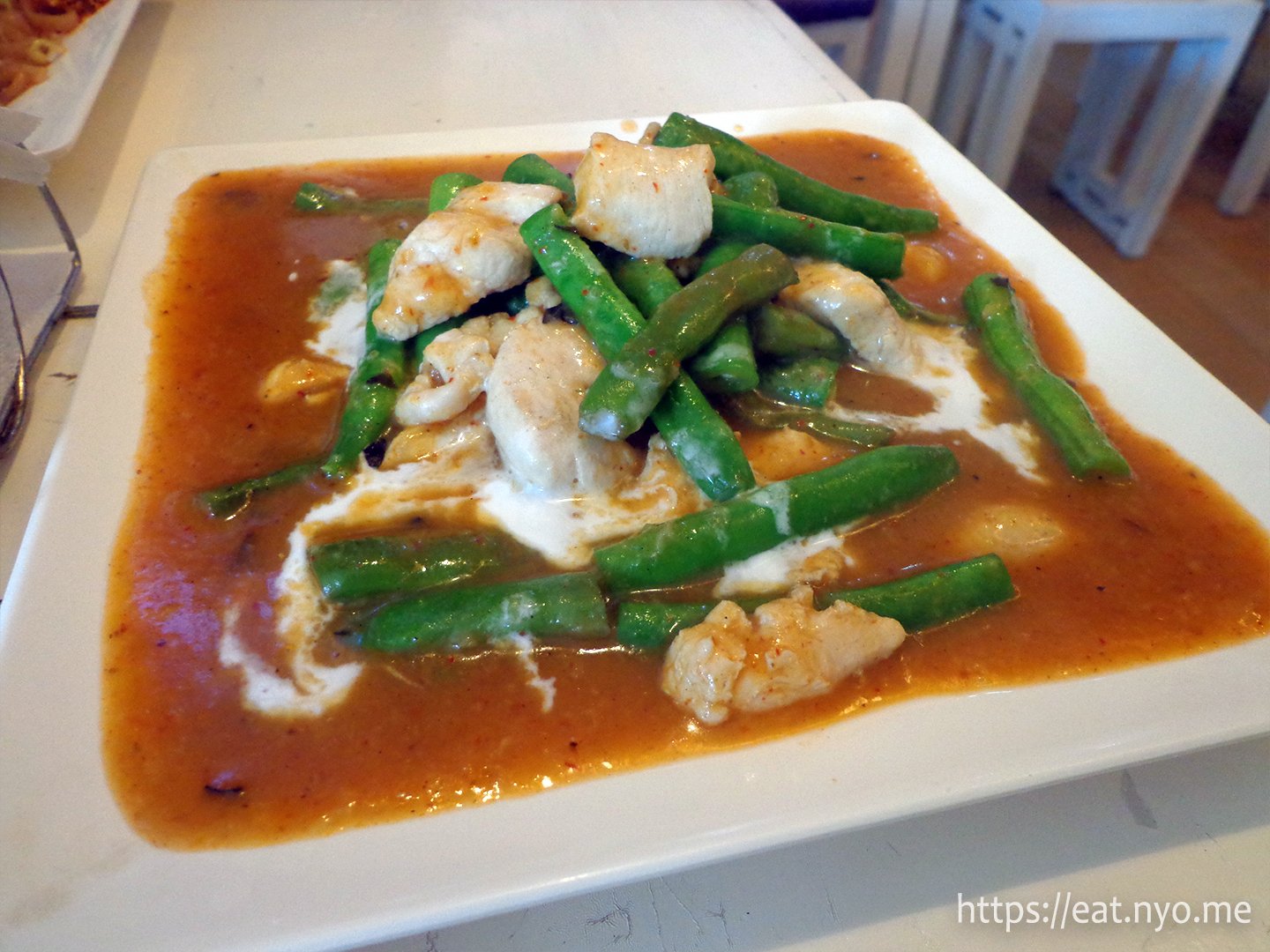 There were lots of greens and meat in our Curry Up - Spicy, Chicken. It's obvious that it has coconut milk splashed on as well as mixed in the spicy curry. The curry is actually quite spicy, but the addition of the coconut milk made it quite bearable and smooth. It went quite well with the Pandan Rice we got.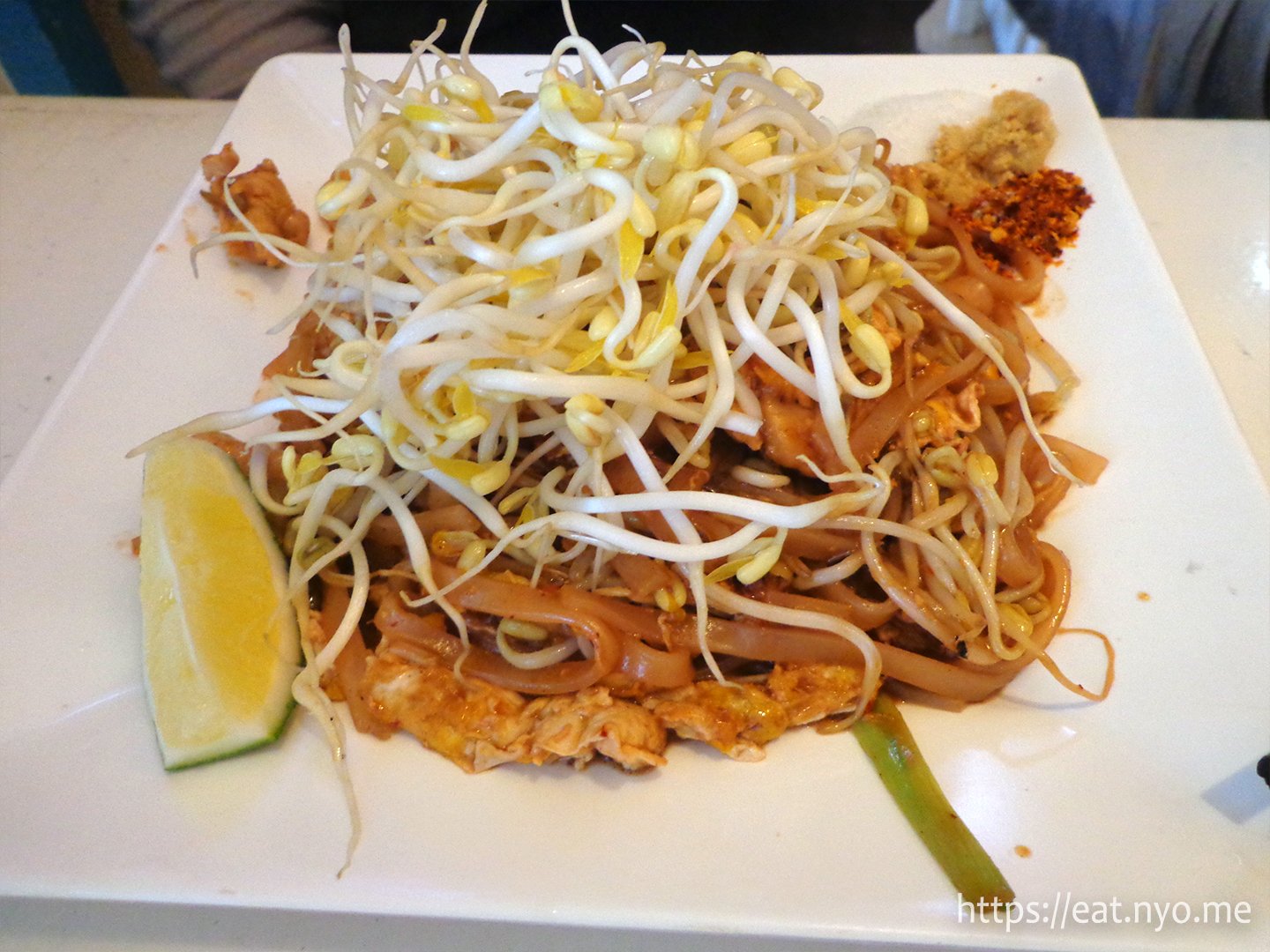 We never do learn with our lesson on Thai food. We should stop ordering curry with Pad Thai as they just don't mix and we're forced to order rice, hence more carbs. There were a lot of crunchy bean sprouts over the semi-thick noodles with the usual fare of pad thai ingredients. It wasn't as flavorful as the curry, but had a well-balanced taste.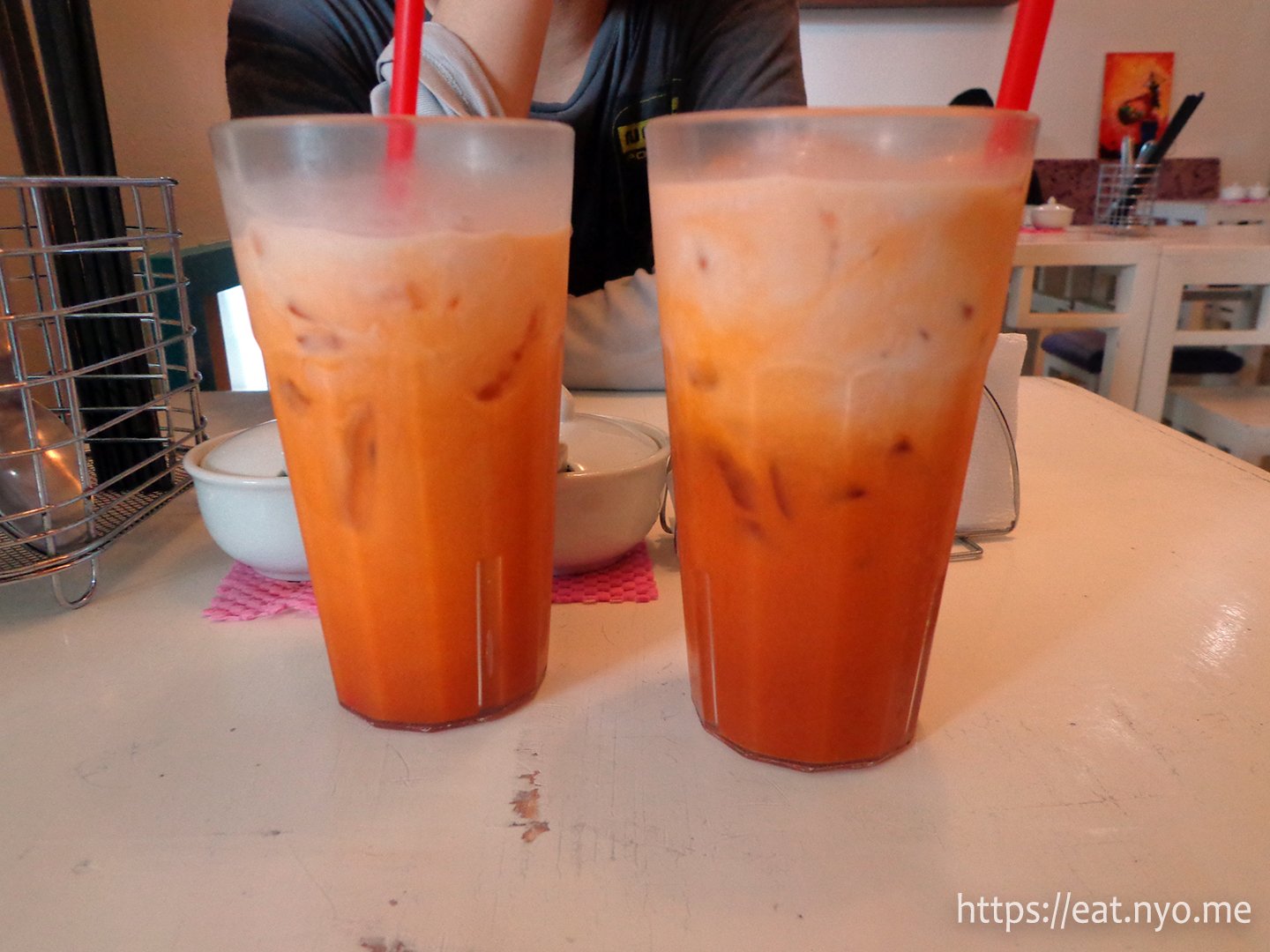 Their Thai Iced Tea was quite similar to other Thai iced teas you can get in Thai restaurants in the Metro. The milky, tangy drink still carries the usual refreshing properties and went quite well with the spicy curry we ordered.
Overall, it was a pleasant start for our vacation. We were quite satisfied with Buddha's Bowl, especially since it's relatively cheaper than what we pay for when we go out in the Metro. Of course, it's just the first stop and we're spending a couple of days here, so expect more Subic places in the next couple of posts.