Beloved and I had dinner at Ling Nam a couple of weeks ago, during Good Friday. This was one of the few places opened at Banawe, where Beloved was, during that day. This Chinese dimsum/noodle place apparently is one of the mainstays of the place, and it has established some regulars, Beloved's family included. Since choices were limited that day, it's not too difficult a decision.
As mentioned, Beloved's family frequents this place. They go here once a week and some of the waiting staff knows her already. This might be the first time she went without family as the wait staff asked where's "sir", referring to her uncle. Menu-wise, it's nothing too far from the usual dimsum/mami places in the Metro. All the usual noodle dishes are there, all the usual dimsum are there, and there's also the usual Chinese/Pinoy-style viands and rice variants available. They gave us their house tea, which is a hot Jasmine tea, that Beloved doesn't like, so I get two of these hot, flowery drinks for myself (you can ask for more, though).
Anyway, Beloved immediately ordered their Seafood Roll (165 Php) as she says it's always the last one to come even if it gets ordered beforehand. I got their Beef, Wanton, and Asado Noodles (240 Php) as it seems to be the most "complete" version of their mami choices. After some deliberation, Beloved got their Chami (210 Php), which she doesn't usually get but was somehow craving for that day. We also got their Spinach Garlic (195 Php), which, despite being regulars, Beloved has never tried before as her family tends to be more carnivorous than omnivorous.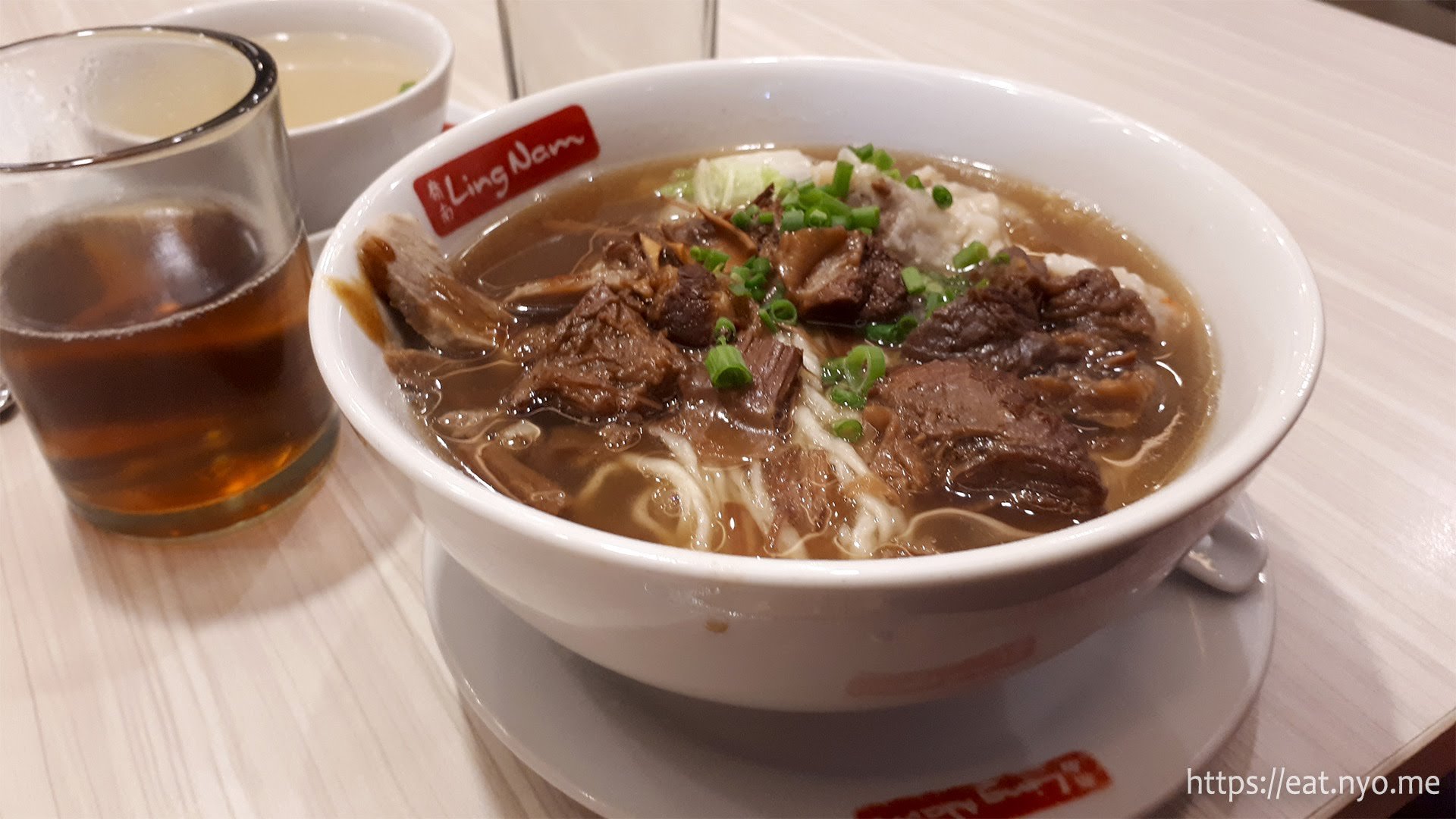 Their Beef, Wanton, and Asado Noodles arrived first in a branded plate and bowl. There's plenty of braised beef topped with similarly plenty noodles, almost filling a good portion of the bottom of the bowl. There's a couple of wanton dumplings and fewer cuts of asado, or sliced Chinese-style barbecued pork. The firm, chewy noodles was the star of the dish for me, with the quantity more than what I'm used to for a mami house. The beef was quite soft, as was the pork. The beef wins in quantity, though. The broth tasted similar to other beef-noodle places I've tried—leaning towards the sweet-savory side. They also gave a clear broth on the side, I guess to mitigate the richness of the meaty broth. However, since there's sriracha on the table, I recommend having with this soup instead, which goes especially well with the chewy noodles, giving it a refreshing heat and zing.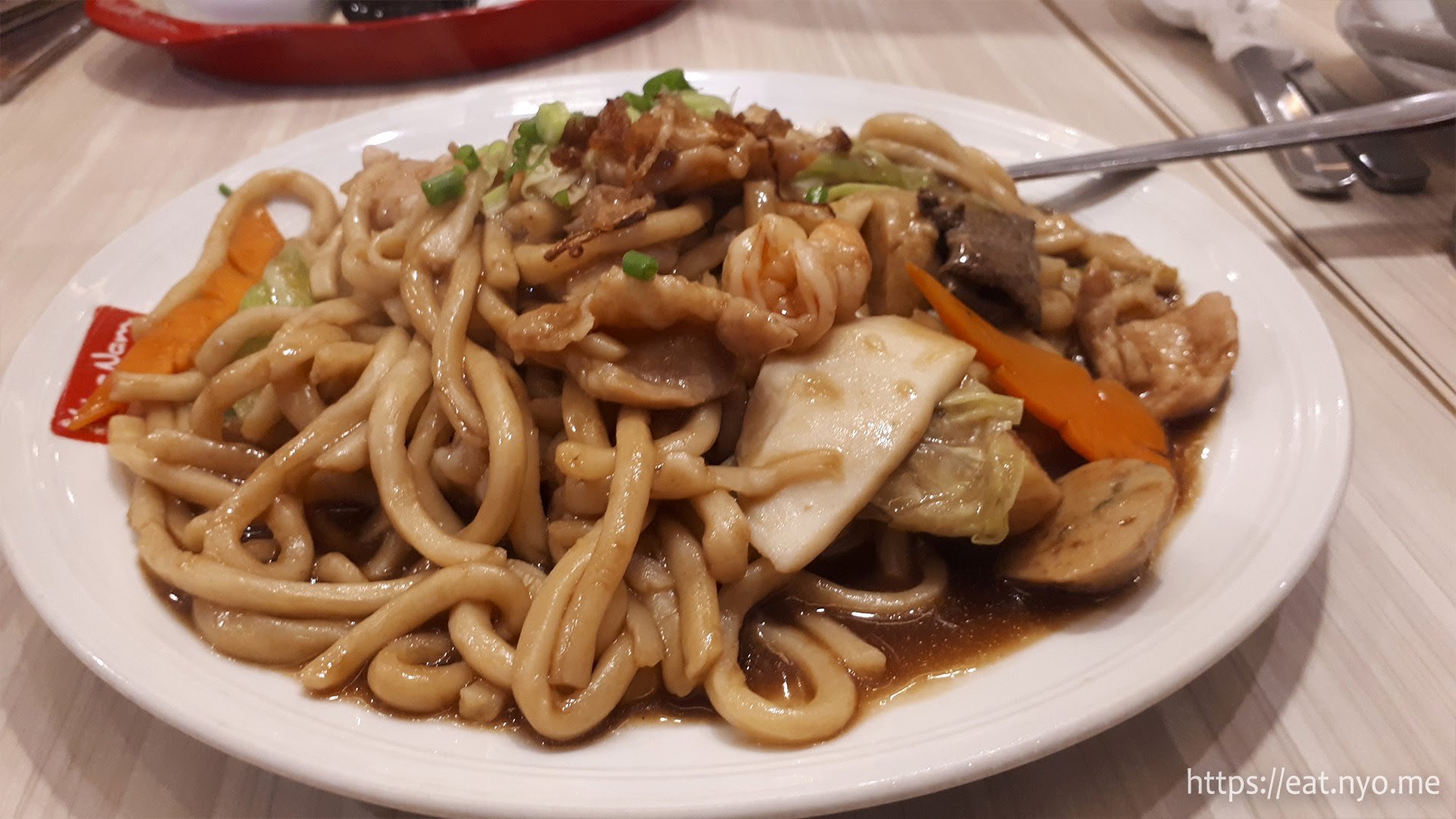 Beloved's Chami, essentially fat pancit canton, was also your typical chami. Also plentiful in the sweet-savory sauce-covered noodles, the toppings did not disappoint. There's a lot of tender meat, scrumptious seafood, and crisp veggies to delight the texture-eaters. While quite uniform in taste, the fat, chewy noodles made this a dish that Beloved loves.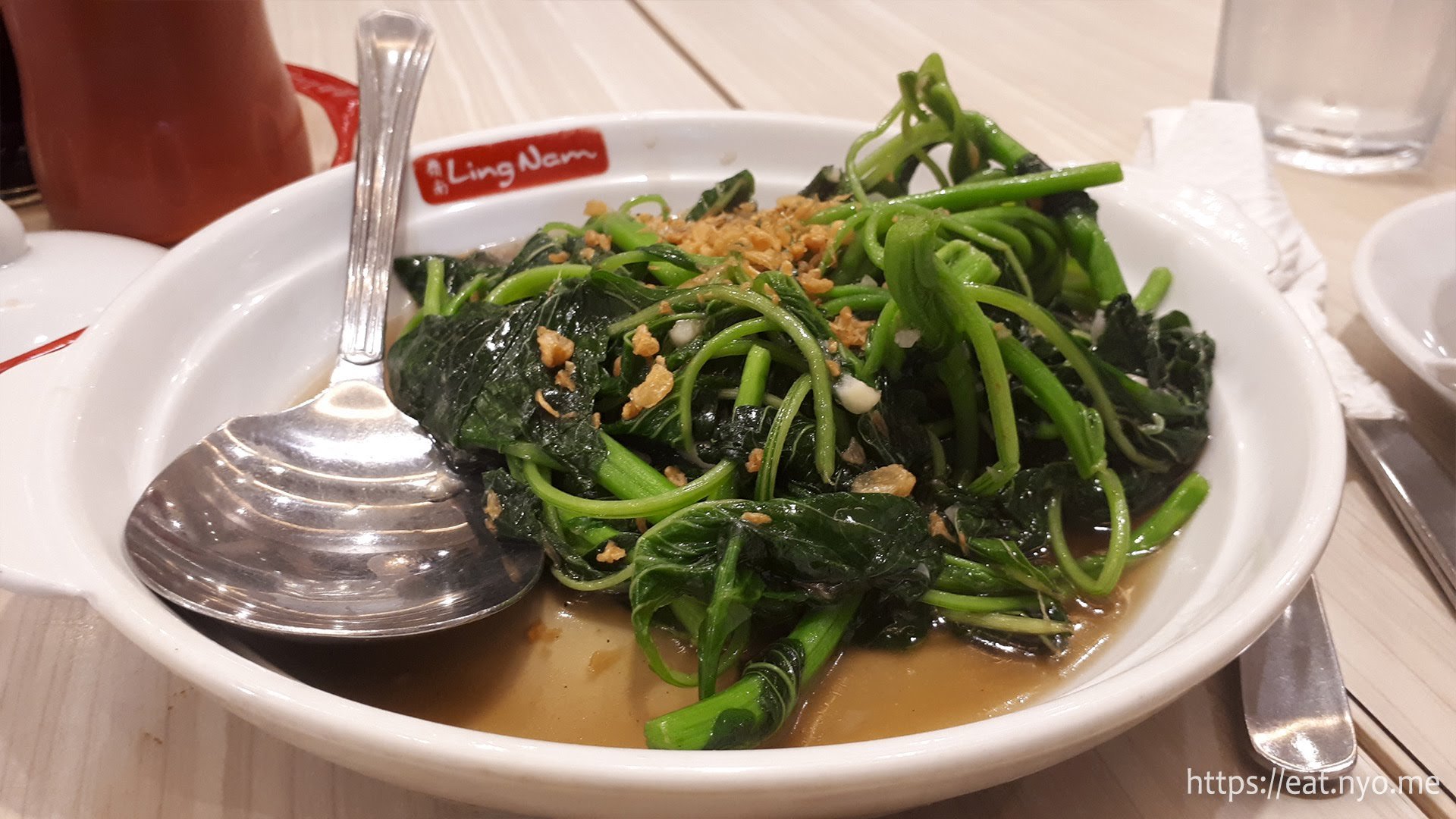 The Spinach Garlic was a bit misleading, since it wasn't spinach—it was kangkong. Well, I guess technically the English of that is sometimes "water spinach". Anyway, it was still similar in taste and texture anyway, so it wasn't too big of a deal. I was expecting something similar to sigeumchi-namul, but what we got was definitely more Chinese-tasting (read: MSG) than Korean. I guess that's my fault for expecting a different culture. While definitely garlicky and crisp-watery, it wasn't too good a match with our noodle orders. Maybe it's better with a drier dish and rice.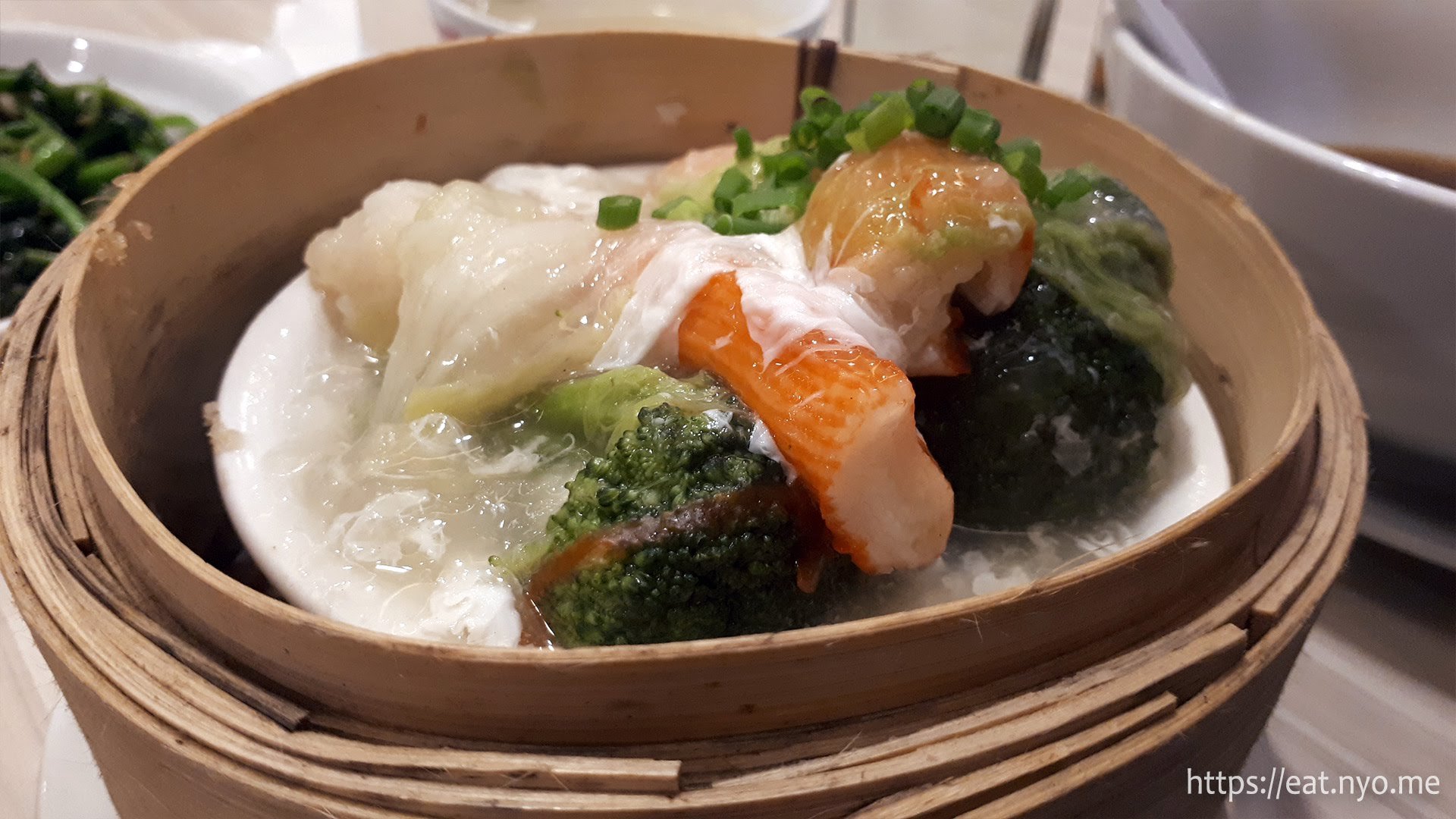 Beloved did not kid when she said this will arrive after we've already finished our orders, which it did. Their Seafood Roll arrived in the typical bamboo steaming container, and it's definitely freshly made. The seafood included are a stick of kani, a slice of filleted white fish (maybe dory), and shrimp with a broccoli floret wrapped in a Chinese cabbage leaf swimming over a thick soup of some sort, which I think is bird's nest. I found it impossible to eat it in one bite, but Beloved didn't care—this was her favorite dimsum. Individually, I'd understand why a seafood lover like Beloved enjoys this dish, with each individual element providing a variety in texture. I still feel that the effort was wasted by not being able to consume this dish in one bite, though.
Aside from the amount of noodles in my mami, I can't really discern Ling Nam from other Chinese places. I'll admit that the prices are quite fair, but I can name three or four similar places at similar price points. Still, I can understand why some people like the place, going as far as making it tradition to come here once a week. Beloved says this place is essentially Chinese Comfort Food for her. Trying out Ling Nam was definitely worth it. As for becoming a regular here, well, that's definitely up to your liking and perhaps how far this place is from where you live.