So, here's a semi-special blog. Mcdonald's has a couple of new menu items called "Konnichi-wow - Flavors of Japan". After seeing these menu items, my Betrothed wanted to try it out immediately. After trying it out, I decided to write about it despite having a few items in the backlog.
We don't usually get excited with new fast food offerings. However, this one was special. There are two new burgers, specifically the Ebi Burger and the Teriyaki Samurai Burger, the former piquing quite the interest from both my Betrothed and me. These are offered at the same price of 149 Php if you order with regular fries and drink. However, you can add 49 Php to make it a "Sakura Meal", upgrading the drink to a Strawberry Sakura McFloat and the fries to a Nori Shake Shake Fries. We got the Sakura Meal versions of both new offerings and an extra Ebi Burger, anticipating that we cannot share this variant.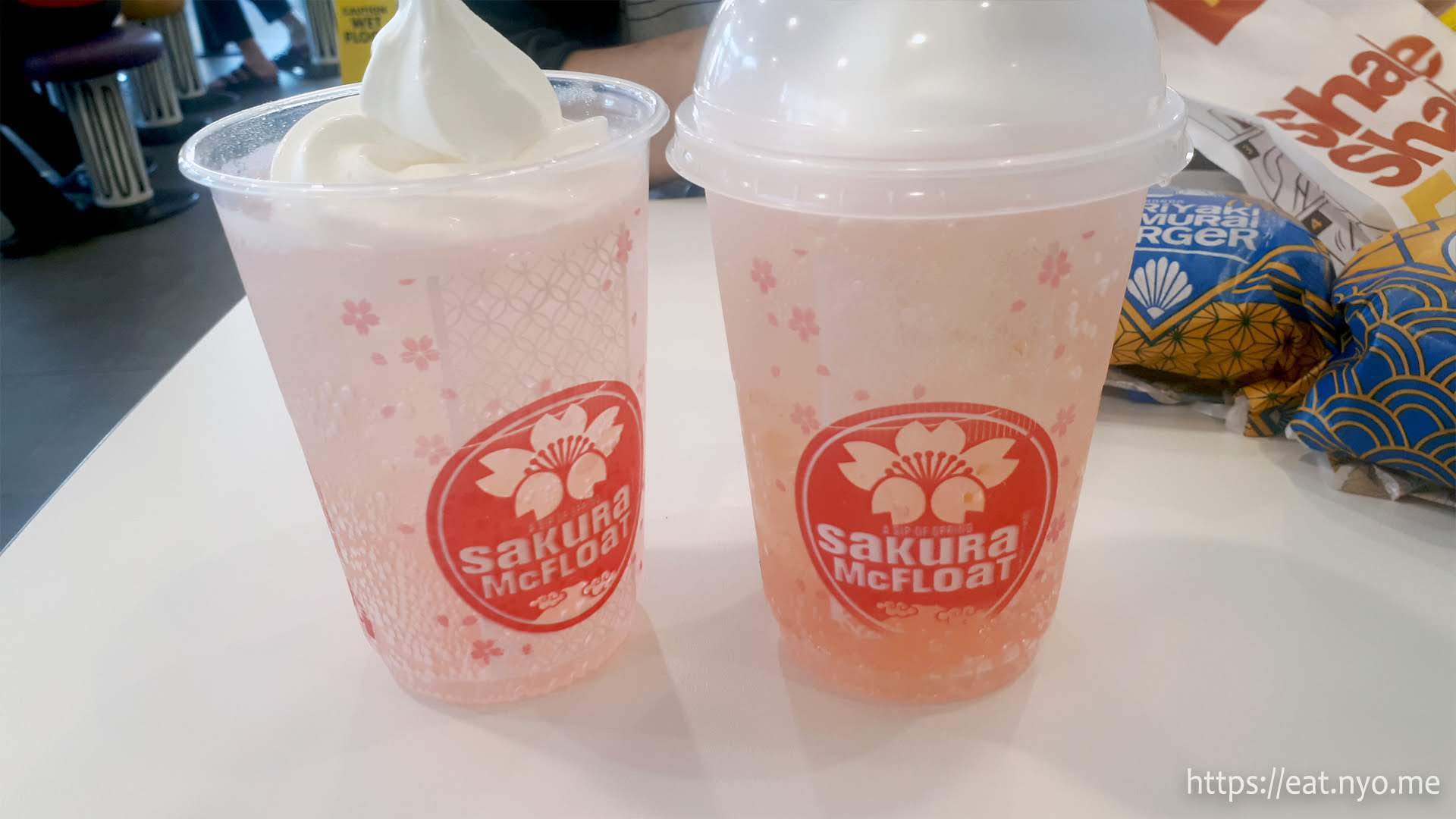 Starting with the Strawberry Sakura McFloat, this one was… interesting. It was obviously sprite with flavoring, cherry-strawberry in this case. It tasted like strawberry flavored medicine. Now, that sounds bad, but believe me that there are some people who like that, particularly me who prefers the grape flavored variant of Gatorade, which, apparently, also garners a gag reflex to many. Note that we did not mix in the vanilla ice cream topping and rather had it for dessert, which might contribute to me not minding it and to my Betrothed being disgusted at first but eventually growing into it.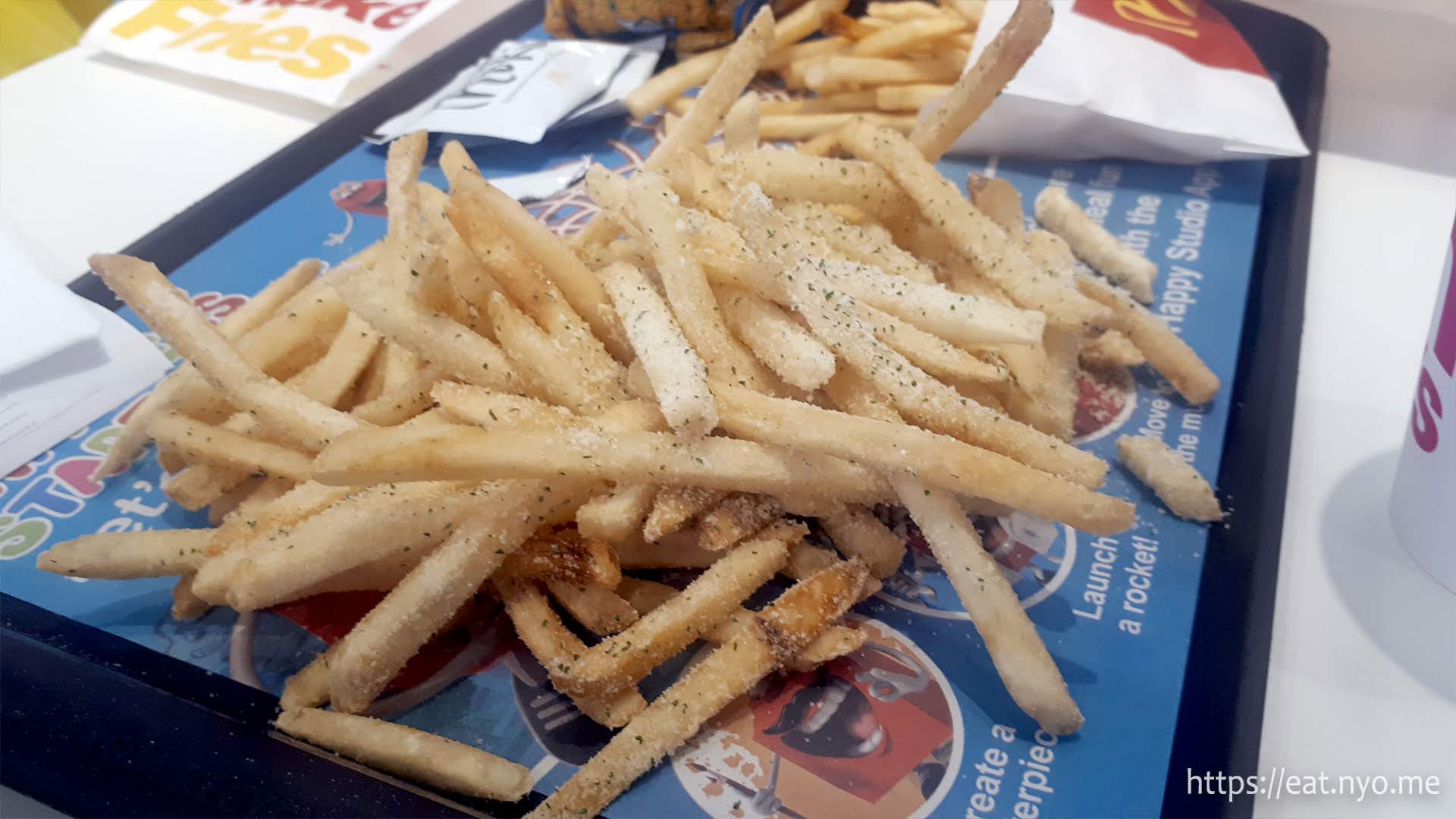 Next, we go to the Nori Shake Shake Fries. Disclaimer that McDonald's fries is a guilty pleasure for me, especially when fresh from the fryer and eaten with ketchup with salt. The nori powder pack didn't really do much for me. The small amount of green nori bits made it a bit salty and gave it an artificial seaweed taste, but the prominent flavor was the dried cheese powder that it was mixed with. I'd pass on this one the next time.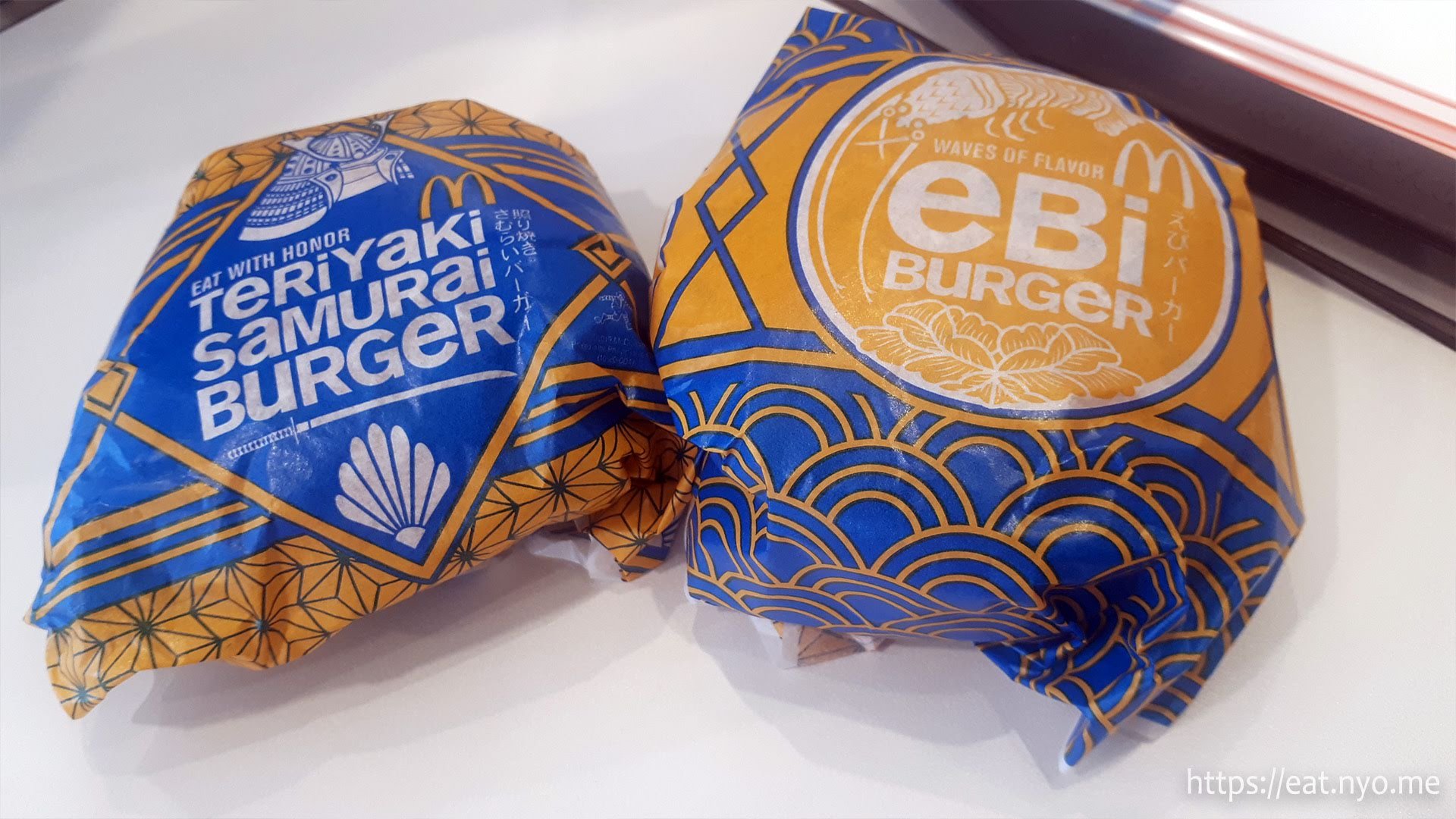 Now, onto the main course. As an aside, both burgers were wrapped in a special paper, with the colors and art very Japanese, adding a bit to the experience. Sadly, they were not perfect squares and weren't firm so I wasn't able to make them into origami. Anyway….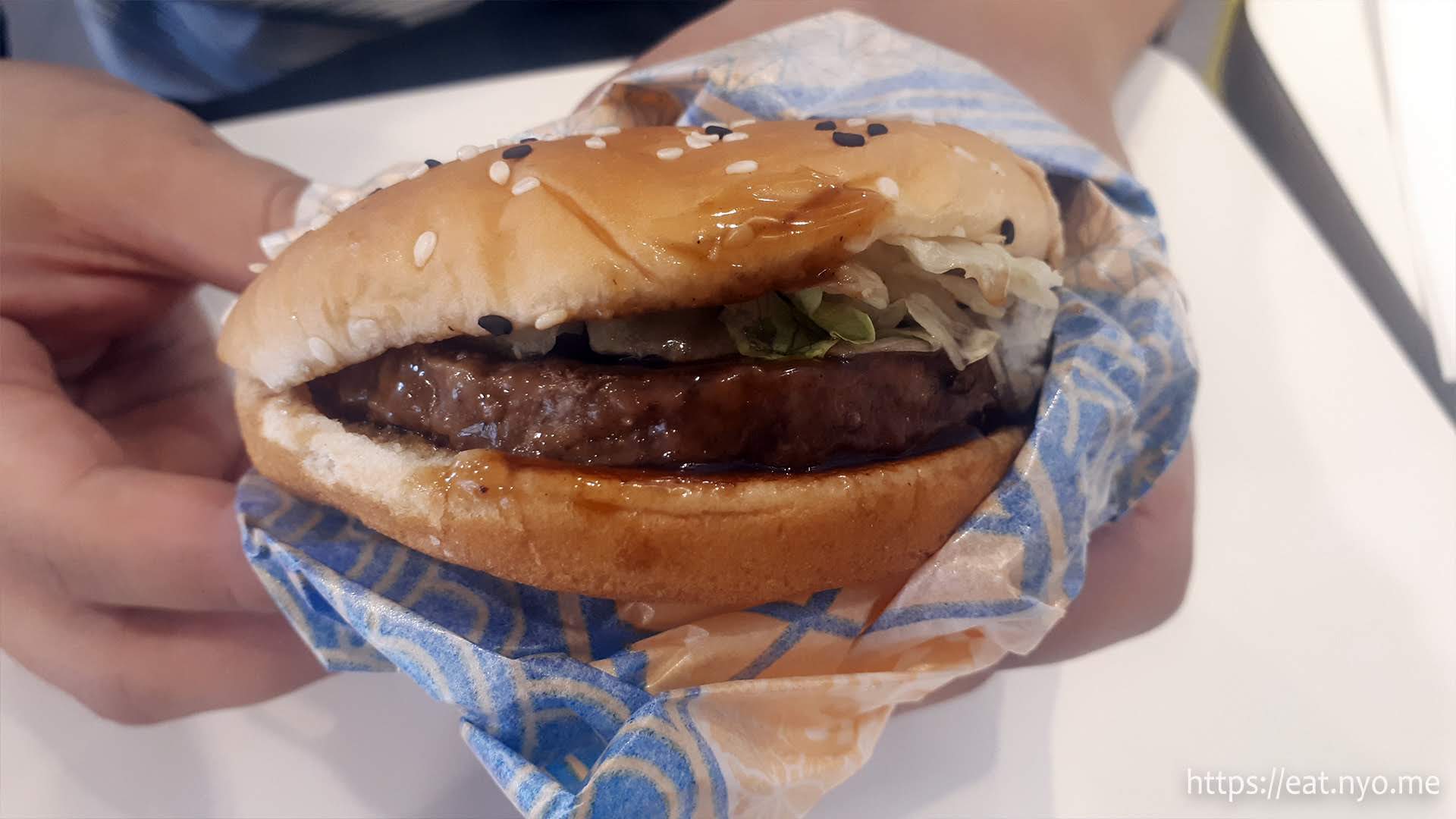 First, the Teriyaki Samurai Burger. This sweet, meaty burger was surprisingly good. It first reminded me of the teriyaki rice burger that they offered in the late 90's that I wish will eventually come back. My Betrothed compares it to the delicious McRib, and rightly so. Since it has a generous slice of lettuce instead of onions, it differed in that way, both nice in their own right. I guess if we have to complain about something, it would be the size, but considering that most of McDonald's burgers are of the similar price range already due to inflation, this is not too bad.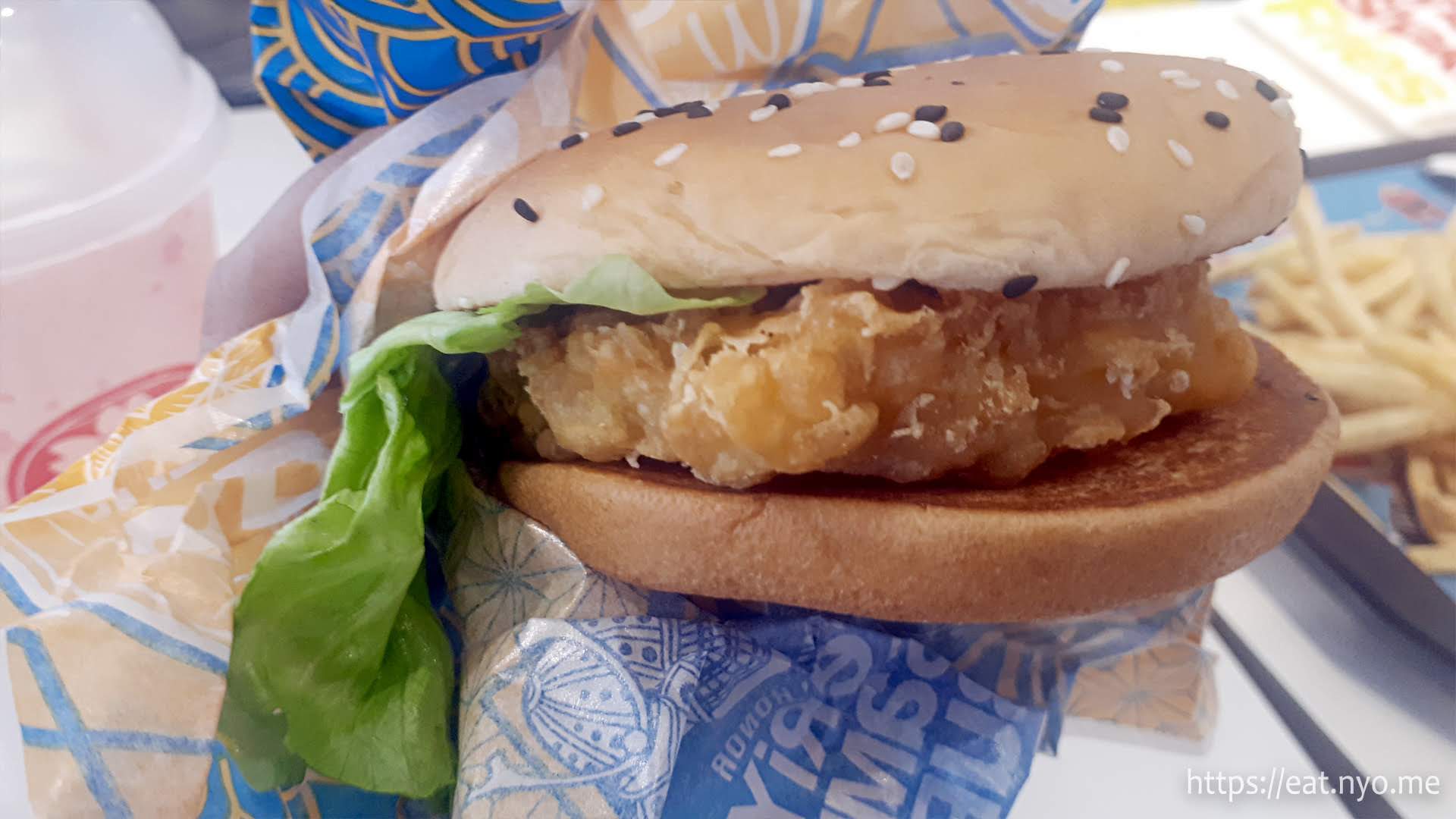 Finally, the Ebi Burger—the reason we wanted to try this ASAP delivered quite nicely. The first bite was a crunchy one which was immediately followed by a delightful shrimp-filled scrumptiousness. Biting into it reveals a real piece of shrimp—at least, it looked and tasted like one. And there was quite a generous amount of them in this patty. The sauce they used, I believe, is their signature Bic Mac sauce, which actually went well with this sandwich.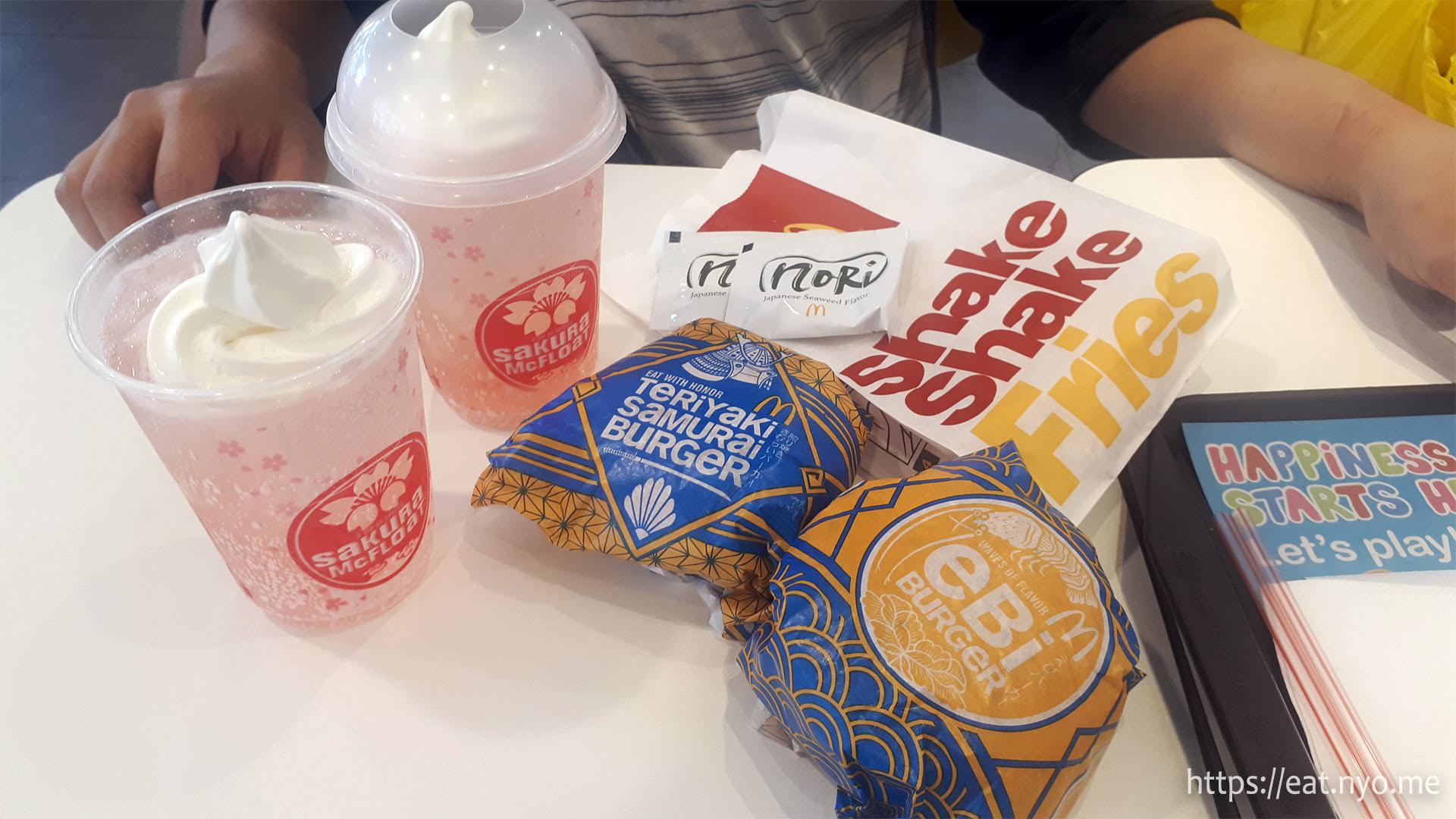 McDonald's limited time offerings are somewhat always special in some sort of way. From the McRib to the overdue-to-return Twister Fries, they give us a reason to come to this fast food joint despite being self-proclaimed gourmands. McDonald's Flavors of Japan special offering is something we're seeing to try again while they offer it. And since this joint is practically accessible throughout the country, it garners a not-so-difficult worth-it recommendation from us.