After we went to Sumo Niku, my Betrothed and I had desserts at Kumori. We've been here a couple of times, mostly for their drinks and pastries. I noticed that we haven't really done a full-fledged review of the place. So, I guess here's that.
Kumori is a Japanese cafe that specializes in cheese. While this is present in most of their pastries and desserts, they put cheese in their drinks as well. This doesn't mean that they put it in all their drinks and food, though. Similar to bakeries, they display their breads and pastries in the open where you can feel most of and smell some of their selections, then you order their drinks at the counter when you pay.
We were quite hungry, so we actually got quite a few stuff to munch on, thinking we can take them home if we don't finish. We got their Blueberry Brioche (59 Php), Blueberry Cream Bun (55 Php), and Mini Penguin (45 Php) from their breads and pastries baskets. We also got their Fuwari Cheese Cup (60 Php) and Cottage Cheese Cup (88 Php) from their refrigerated counter. Finally, for drinks, my Betrothed got their Wild Berry Tea (85 Php) and I got their Kumori Cheese Tea (115 Php).
Starting with our drinks, my Betrothed's Wild Berry Tea was just a twinning bag served with hot water; not that it's bad, but… manage your expectations. The good thing is you can ask for a refill to double-seep the tea. The fruity, not-too-sweet tea was okay, and was improved by the included honey. My Kumori Cheese Tea was the more exciting drink. It really was a cheese-topped drink, and that's the first taste that I had. The tea, I think, is Assam tea, whose strong flavor actually went interestingly and contrastingly with the cheese. This is probably not a drink for everyone, definitely not for Betrothed, but I urge cheese lovers to try this drink.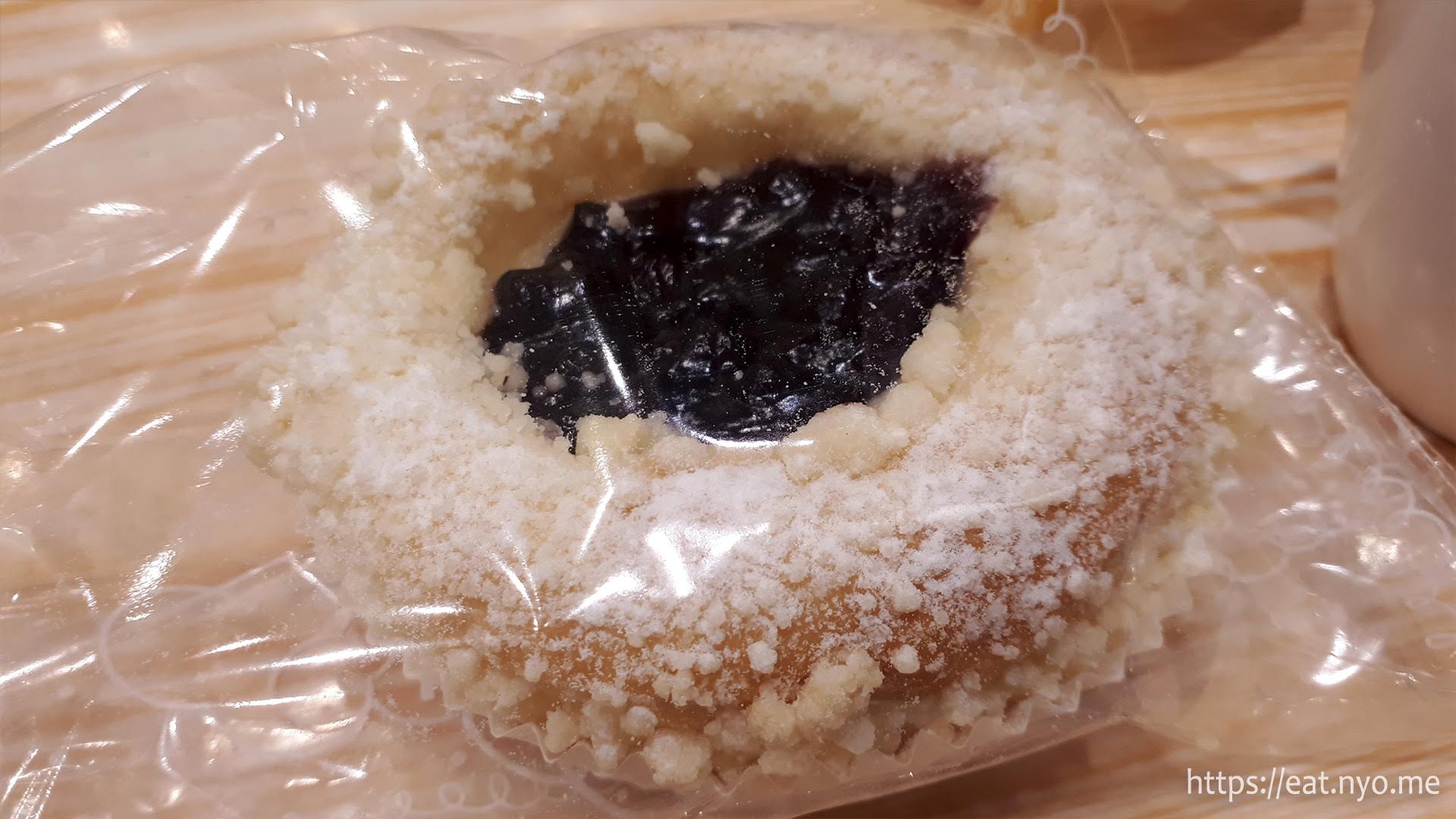 The Blueberry Brioche looked like a pit of sugary bread filled with blueberry toppings. When we tasted it, we were surprised to learn it's not that sweet. It tasted basically like bread with blueberry jam. Not that special in retrospect, but I guess delivers.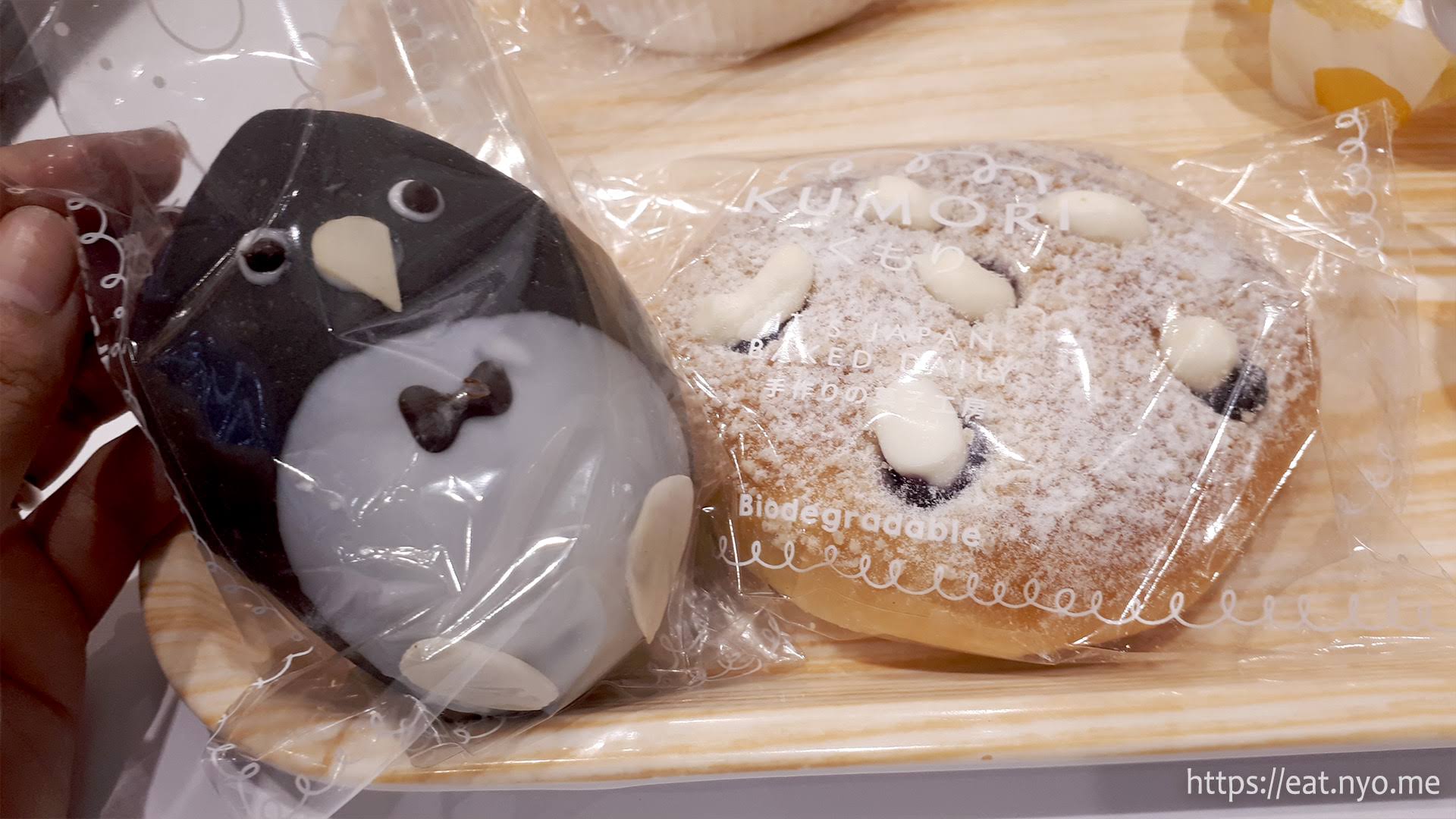 The Mini Penguin was also surprisingly not too sweet. It mostly reminded me of a chocolate donut. The Blueberry Cream Bun perhaps was the sweetest of the breads we ordered, but still not very. It's also very similar to a donut in that it has a cream cheese and blueberry filling. It's quite similar to the brioche, only a different presentation and less jam with more cream cheese.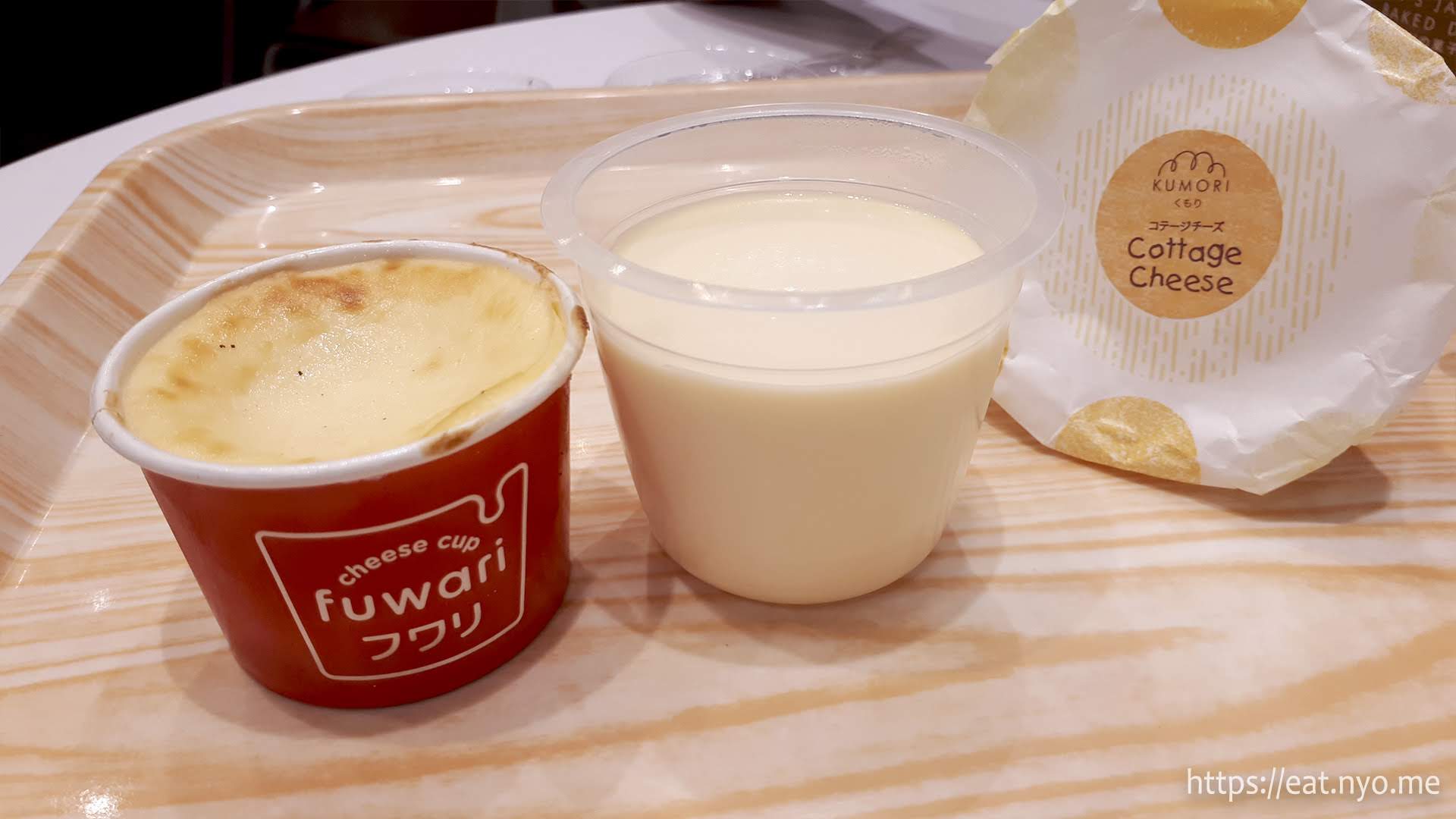 Finally, the Fuwari Cheese Cup at the left and Cottage Cheese Cup at the right were both amazing. The left had many layers of varying textures, from soft to firm to crunchy, all with a prominent cheesy taste. The sad part is, I didn't have much to decipher what's in it because it only took two bites to finish. The right cup was also good in its own, simple way. It's really just a soft, creamy cheese cup meant for cheese lovers. It had the same problem as the left cup in that it only took me a couple of scoops to finish.
Looking back, what we individually ordered in Kumori wasn't actually that expensive. I guess it just felt that way, especially their cheese cups, because of the petite serving size. Perhaps a normal person actually looking for an exclamation to their already done meal will have a better experience, rather than a person expecting a meal in their dessert cups such as myself. Not that I had a bad experience, I actually enjoyed my cheese cups—I was just sad that the experience was short-lived. If I'm not limited to budget, I maybe could've downed four of each of the cups I ordered. However, perhaps that's for the best, to make cheese lovers crave their offerings. Just don't expect too much sugar here, nothing's too sweet. Kumori gets a recommendation from us, especially for cheese lovers.