About a month-and-a-half ago, my Betrothed and I had an early dinner at Ohayo Ramen Bar. While ramen is not exactly a rarity in Maginhawa, this newly-opened place did receive some pretty good reviews from initial reviewers. Being ramen lovers, my Betrothed and I set our expectations quite high.
This was still in their soft opening, but I can tell that they were already quite famous. We arrived just around the time they opened at 5pm, but there were already a couple of tables filled along with us. Their menu offering was a bit bigger than competition, with eight variants: shio or salt-based, shoyu or soy sauce-based, tonkotsu or pork-bone based, tantanmen or spicy-sauce based, dry, tsukemen or cold dipping sauce, tori tonkotsu or chicken-and-pork-bone based, and shoyu miso and buttered corn. You can add on more noodles, more chasyu or pork belly, aji tamago or soft-boiled egg, or minced pork. Finally, they also offer gyoza as a side. I was a bit surprised that they were priced not at a budget like Ramen Kuroda (review pending), and yet it's not as expensive as the premium ones like Ippudo, Ramen Nagi, or Mendokoro Ramenba. On average, their ramen will cost you around 315 Php (I did the math).
Since their menu reminded us primarily of Mendokoro, we decided to order something similar. I got their Tonkotsu Ramen (290 Php) and my Betrothed got their Tantanmen (350 Php) with Aji Tamago (30 Php). We both got Extra Noodles (60 Php each) and we also ordered 6 pieces of their Gyoza (195 Php).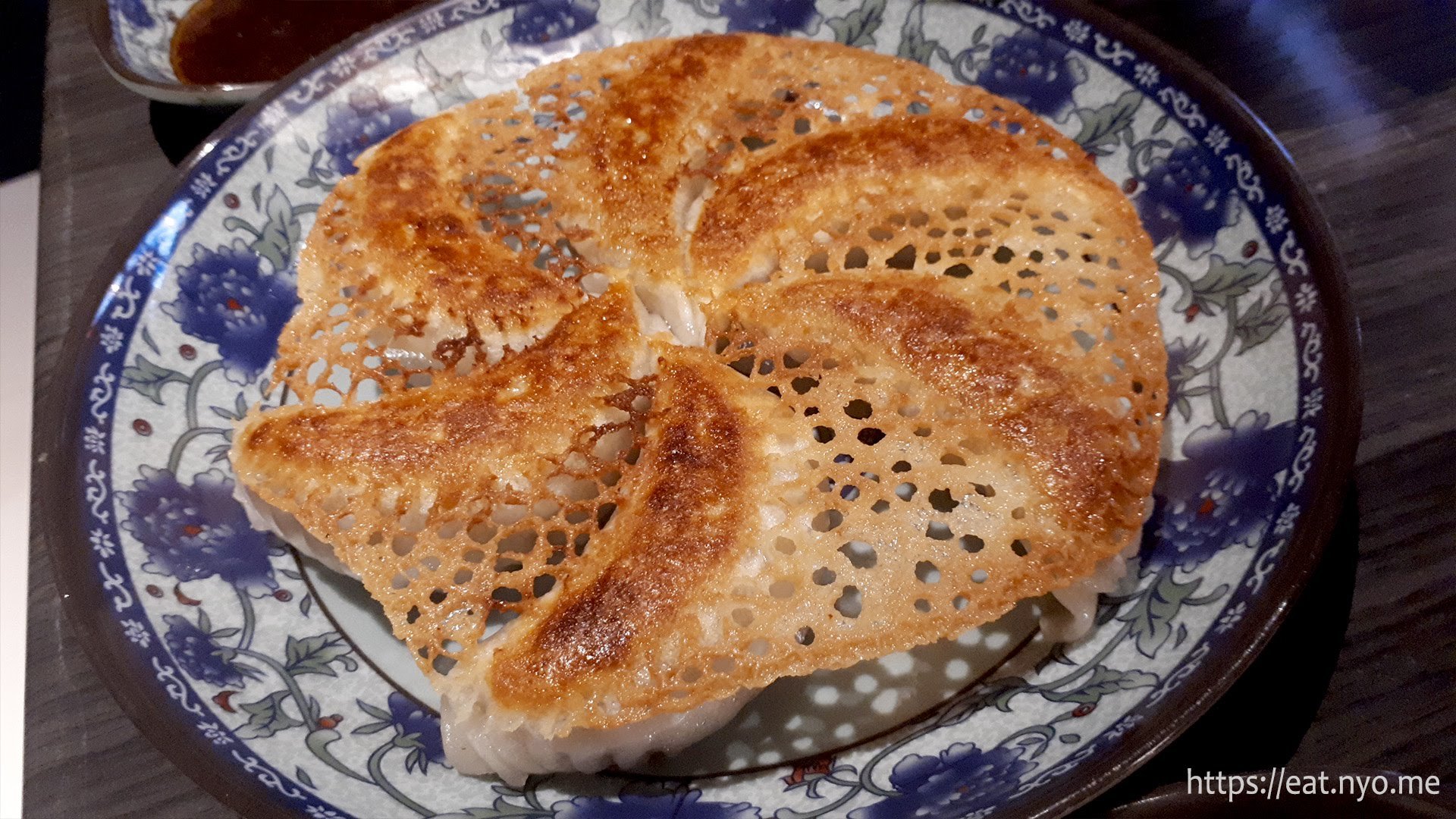 The fried part of their Gyoza was a bit weird. It seemed to be connected with a web of pancake batter, though it seemed to have done its job of adding some crunch. Otherwise overall, the gyoza was a bit normal and quite forgettable.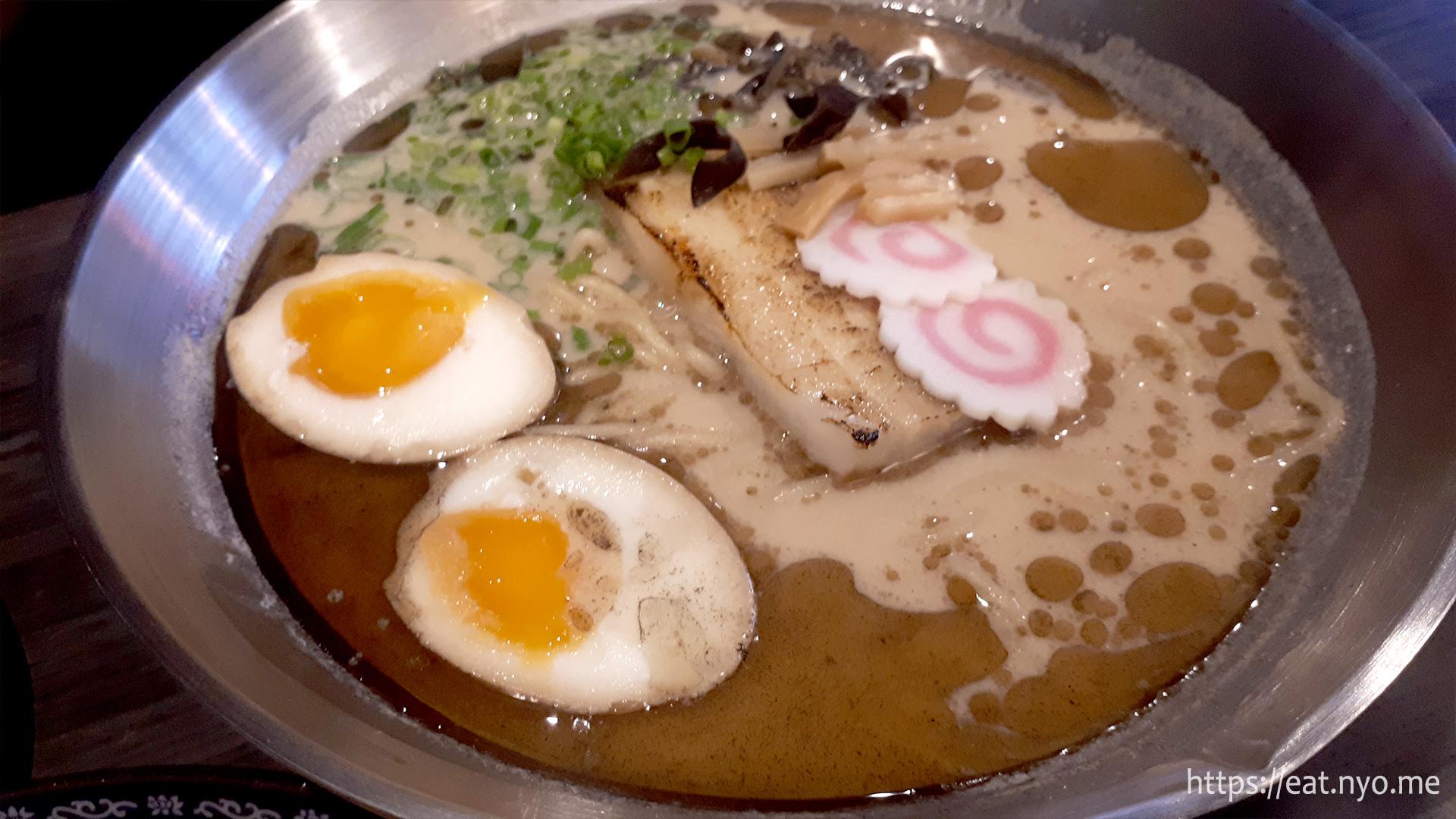 Their Tonkotsu Ramen had the murky brown color, mostly from the oils, with some off-white broth from the pork. While it did have a sort-of milky-porky taste to it, it was quite mild. The included chasyu wasn't as barbecue-y as I'd expect and the eggs weren't the best. As I downed more of my broth, the lack of flavor started to become more apparent and it felt like I was eating a very watered-down version of Mendokoro's tonkotsu ramen.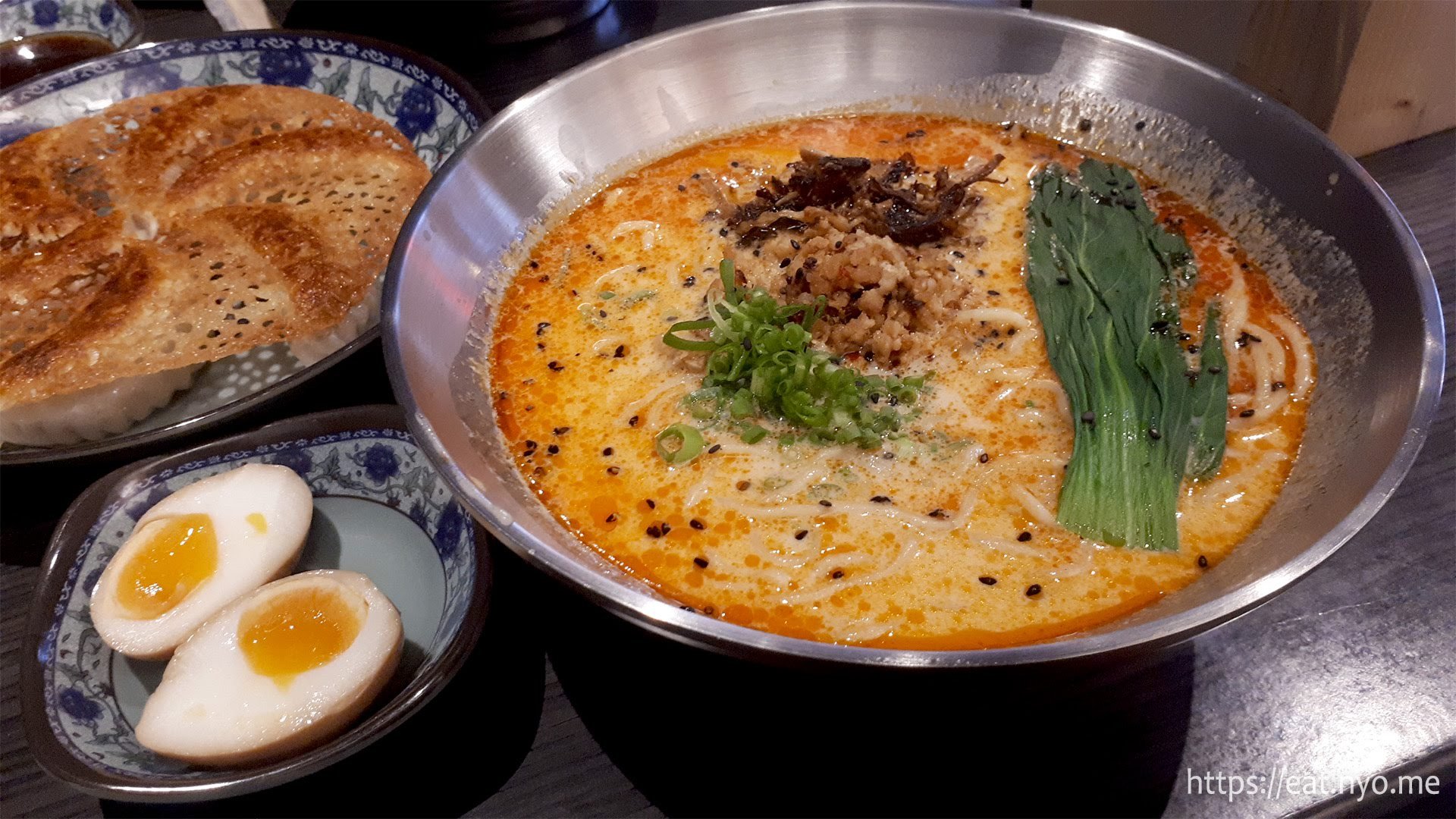 It seems my Betrothed's Tantanmen was a similar experience for her. While it did give a strong kick initially (for me), the spicy flavor also seemed to fade off. My Betrothed says she did not taste any sort of heat at all. And while the pork bits did provide a variance of texture, it wasn't really what my Betrothed was looking for in her bowl. Dunking the gyoza in her bowl added more taste than the served broth by itself.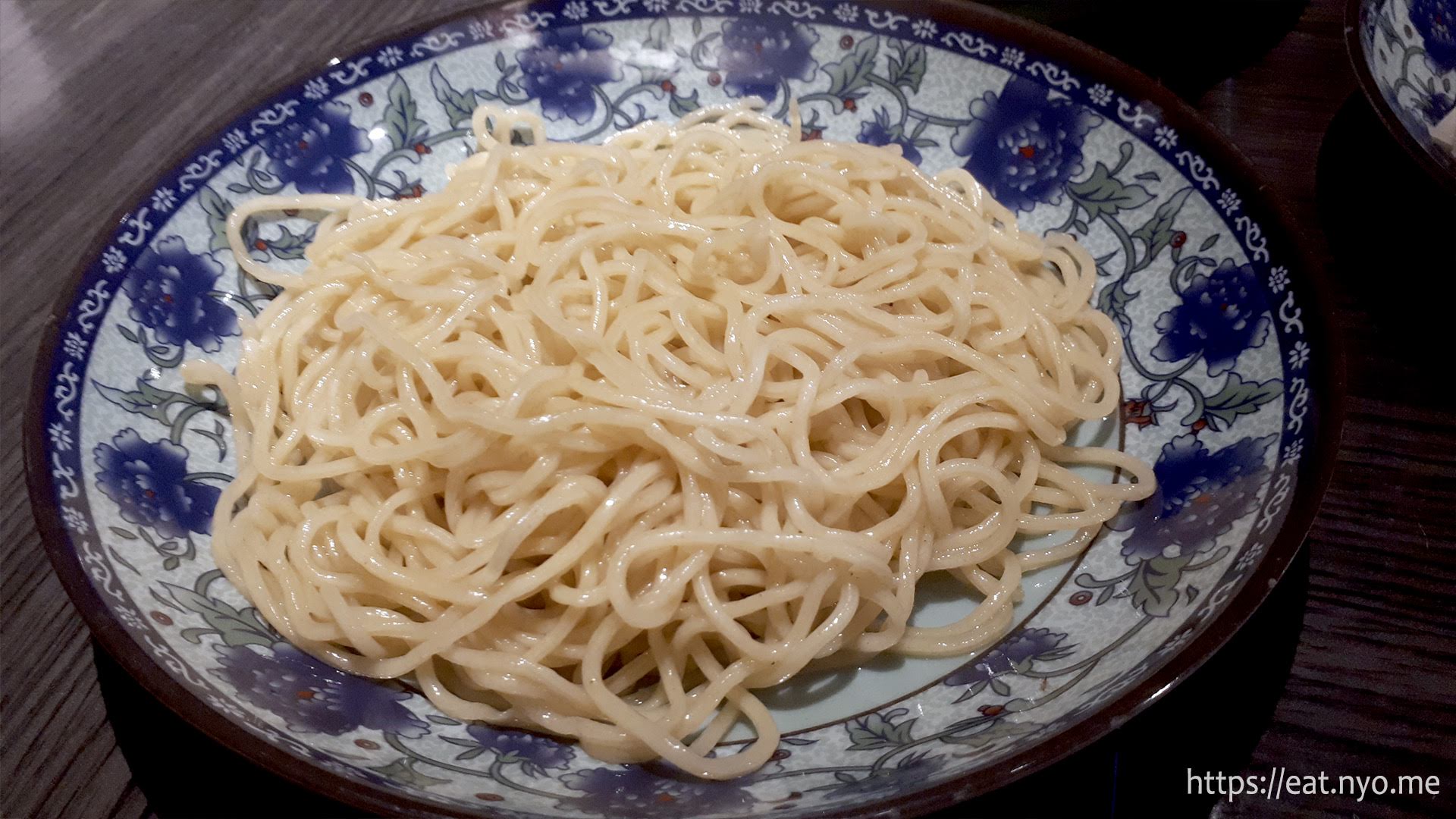 You might notice I didn't talk about their noodles. It's not because we ordered Extra Noodles pictured above and served separately. It's because it's the only saving grace from our experience that night. It had a nice, chewy bite and its curliness allowed it to be a nice vessel to its mediocre broth that it managed to masquerade all the flaws from our initial slurps. However, as our bowls got reduced, we've come to the realizations of our orders from what I described above.
Indeed, Ohayo Ramen Bar reminded me of Mendokoro Ramenba, but not in a good way. Sadly, I'd have to call it a wannabe clone of said place which falls short on all fronts. Maybe because it's still their soft opening when we went. Or maybe because they spread too thinly, having eight variants when three or four will do. Or maybe because we were among the first to order and the soup wasn't ready yet or not mixed properly. Or maybe we set our expectations quite high; although this one I'd say deservingly so noting how much they priced their bowls against the primary market area. In any case, sadly, at the state we went to, Ohayo Ramen Bar won't be a place we'd visit again anytime soon, nor will it be a place we'd recommend anyone going to. There are other noodle places nearby that, although are not ramen, are definitely better (hint: it's close by and a floor above).