Beloved and I ate at Trinoma's Mei Hua last night. We don't usually eat Chinese. So far, the only Chinese places we've eaten at are Chowking, Chinese stalls at food courts, and street siomai/noodles if they count. It's not that we don't like Chinese food, it's just that we don't usually crave for it, and if we do, we just end up at Chowking. Last night was also weird in that I was craving for french fries and we ended up here. The place is conveniently located near the Mindanao carpark entrance, so we pass this by often, especially since we frequent Sizzling Pepper Steak just across of it.
Anyway, Mei Hua specializes in noodles, apparently hand-pulled. We didn't get the opportunity to watch the chef pull the noodles themselves, but we did come in pretty late. Since they specialize in noodles, we decided to order one for each of us. Their soups come in meal and snack sizes, and the meal sizes were only a quarter more expensive than the smaller counterpart. Beloved ordered the Seafood Noodle Soup (180 Php) and I ordered their Ansio Beef Noodle Soup (170 Php), both meal-sized. Aside from noodles, they also serve the usual dimsum and rice meals often found in Chinese restos. I was a bit saddened that they didn't serve my favorite dimsum, which is hakao (shrimp dumpling), but we settled for an order of Jellyfish (145 Php) and Siomai (85 Php). We also ordered a couple of bottomless iced tea for our drinks (70 Php), even though they already served hot tea on the house like most Chinese restaurants/tea houses do.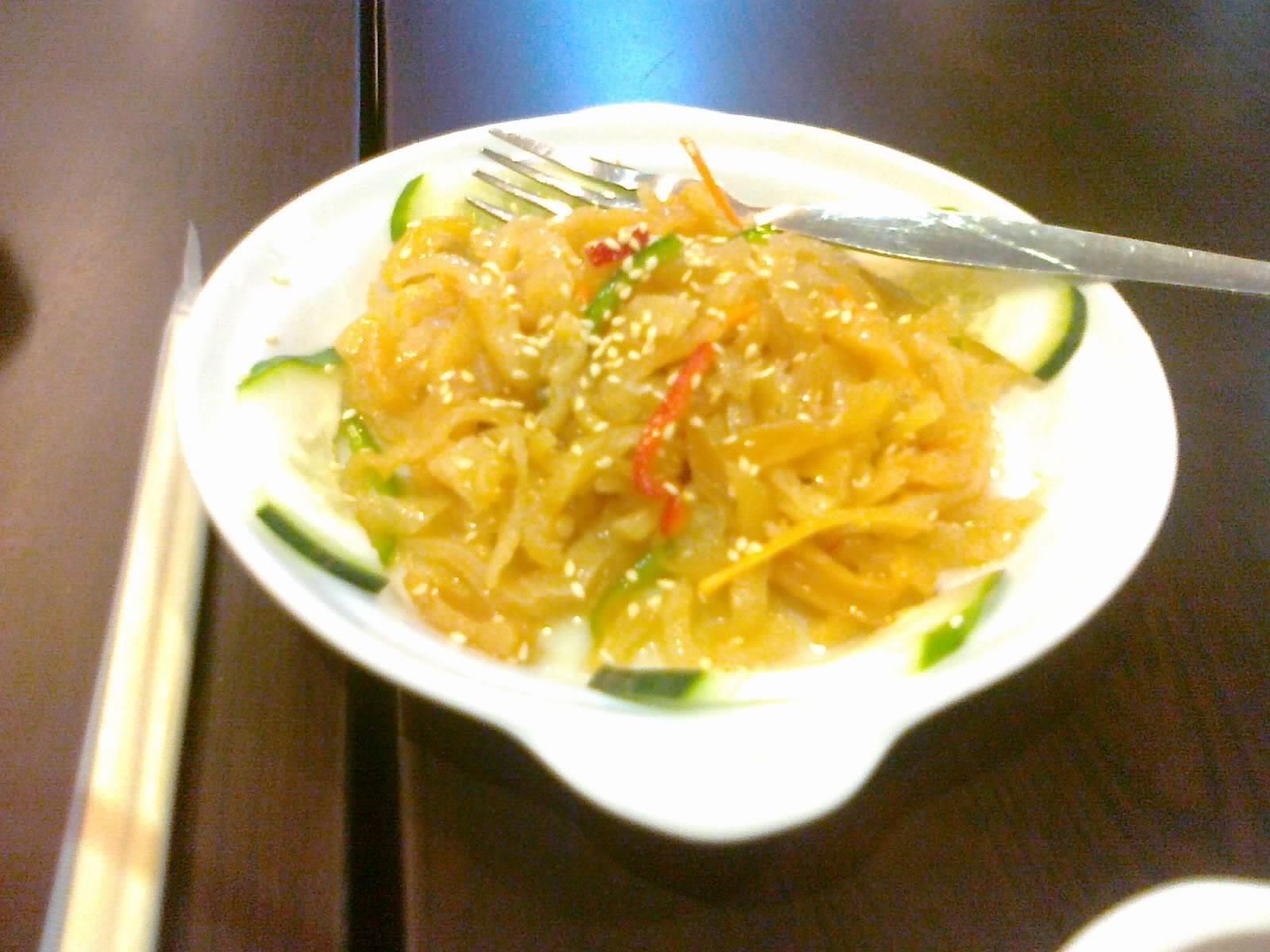 After our drinks, the Jellyfish arrived first, and it was covered in sesame seeds and sliced bell pepper. The pepper didn't really do anything, but the sesame added quite a bit of sweetness to the crunchy strings. I missed this delightful texture, but it's really nothing much different from what I've had before.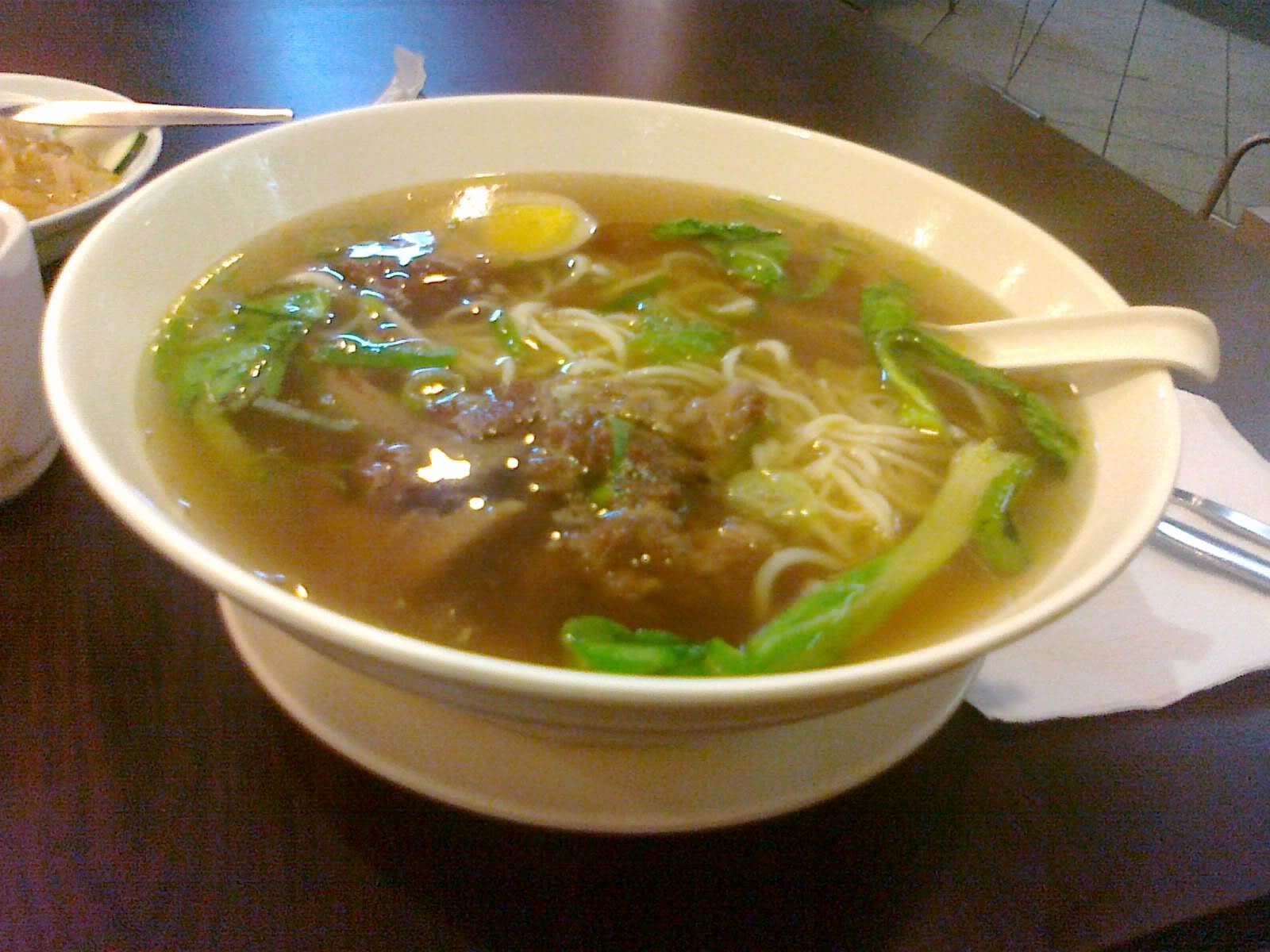 Our soups came next. Upon seeing the size of the bowl, we sort of regretted ordering bottomless drinks. It was a HUGE bowl, perhaps the largest soup I've had here in the Metro, may it be Japanese or Chinese. For mine, I had and still have no idea what "Ansio" means, but it was very good. It's extremely tender, very soft, and even the tendons sort of melted in my mouth. The broth wasn't bad too—it's not too salty like most beef broths tend to be.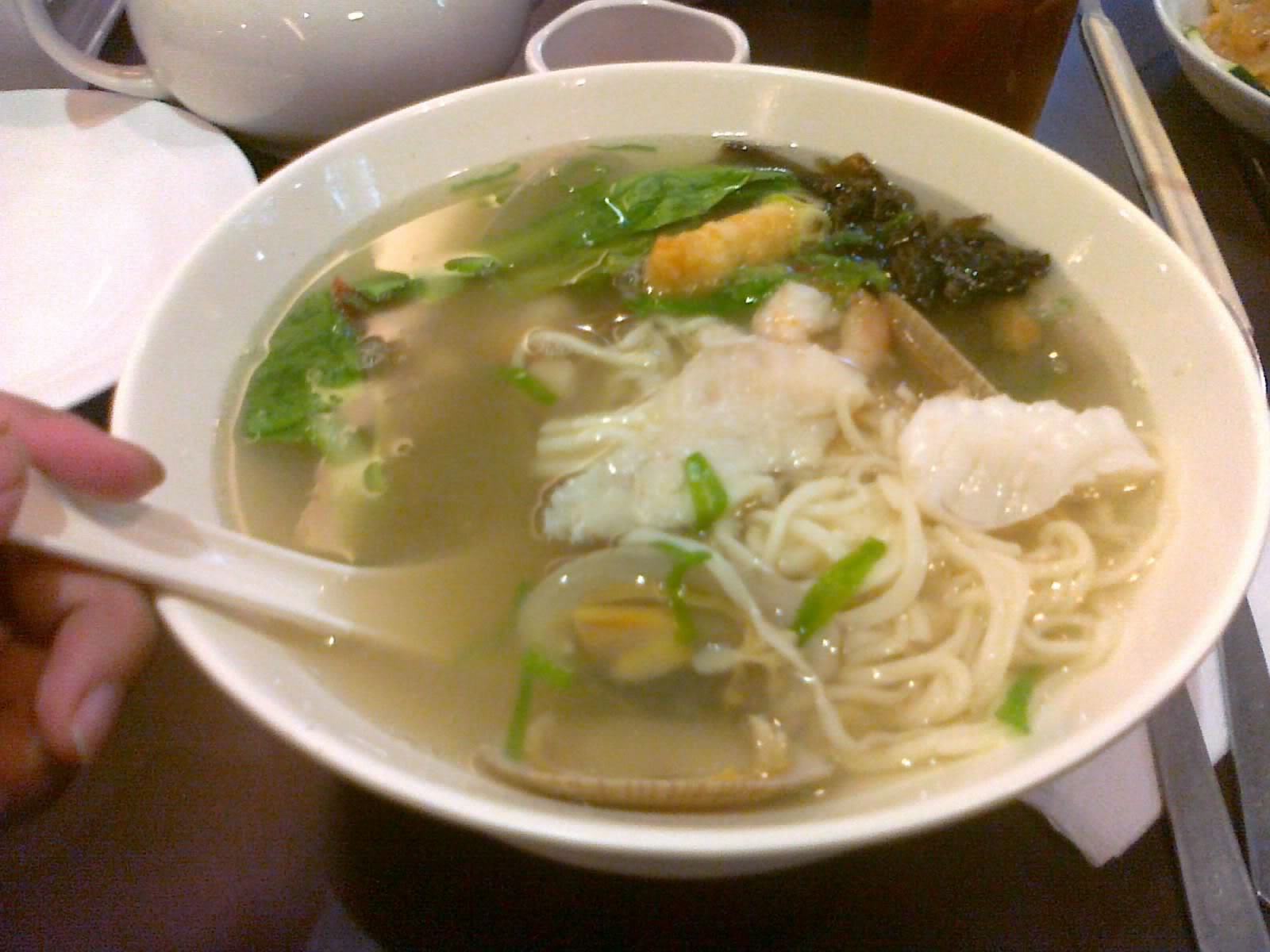 I didn't get to taste the solid stuff inside beloved's bowl, but her soup was quite good as well. I'll just take her word that the bowl is delicious. Either way, both of us didn't manage to finish our noodles, and still had plenty of broth left, partly because we ordered bottomless drinks and had a couple of cups of their hot tea beforehand.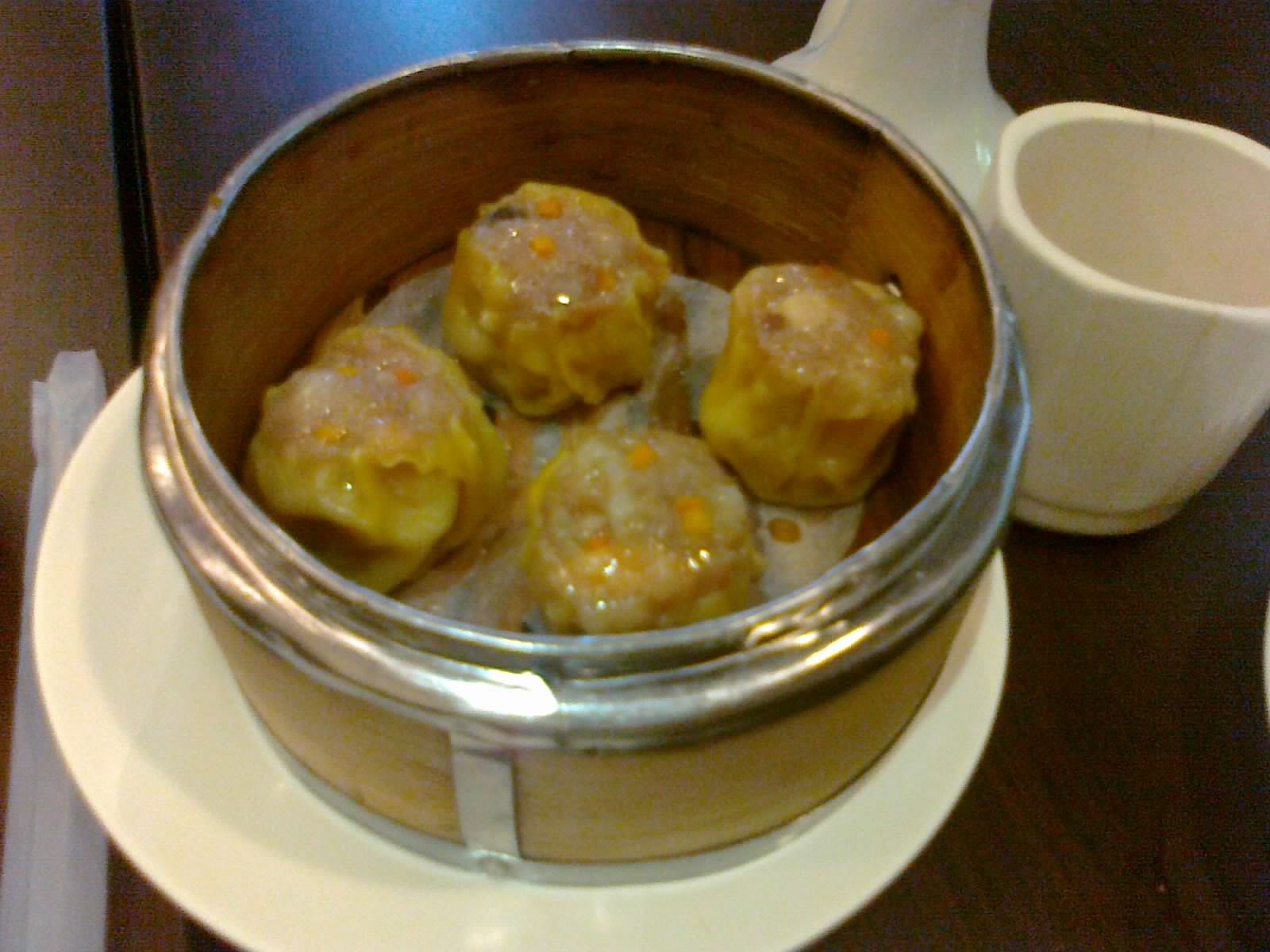 Even though we were already quite filled up, they didn't forget our order of Siomai. Although there were only four pieces, each felt like three or four pieces of the street siomai we're used to. The volume of meat was so compacted that I easily got tired of it even just after one piece. Not that it tasted bad in anyway—I liked the fact that there were bits of shrimp inside the porky package.
Our bill amounted to a bit over seven hundred pesos. But it really shouldn't be like that to enjoy this restaurant. You probably won't frequent this place for their dimsum, which I find a bit overpriced. Their soup, both in taste and quantity of their serving, is why you'll go here and go back here. The price, a bit under two hundred, is worth it if you're hungry. You don't even need to order drinks, as they serve hot tea on the house. While I found this quite similar to any tea house or Chinese resto I've been, there's still the fact that it's quite accessible to us being in a mall we frequent. It's a rare occasion we crave for Chinese noodles, though, and if I do crave for Chinese, it's usually the dimsum. That said, I'll still recommend this for noodle soup lovers who likes their bowl bigger than the pitiful Chowking-sized bowl.