Beloved and I had dinner at Ryu last night. This relatively new Japanese ramen and curry restaurant opened up at Tomas Morato, beside California Berry. The signage was deceivingly small, making me think it was a small place, especially beside the large and colorful one of its neighbor. However, this was located a bit inside, and it was actually a pretty large area compared to its sign. More surprising was the amount of people eating—we had to wait to get seated and even more people followed after us.
Anyway, their menu was what I expected from their sign. They had ramen and Japanese curry rice. Variety-wise, they're not as plenty as ramen-only specialty stores or curry-only specialty places we've been to, but they had all the expected variants. They also had some sides from your usual Japanese restaurants, such as gyoza and tempura. We decided to take each of their specialties. I had their Shoyu Ramen (270 Php) and Beloved ordered their Tori Karaage Curry. I really wanted to try their shrimp and pork gyoza, but they were out of it, so we ordered their Tempura (270 Php) instead.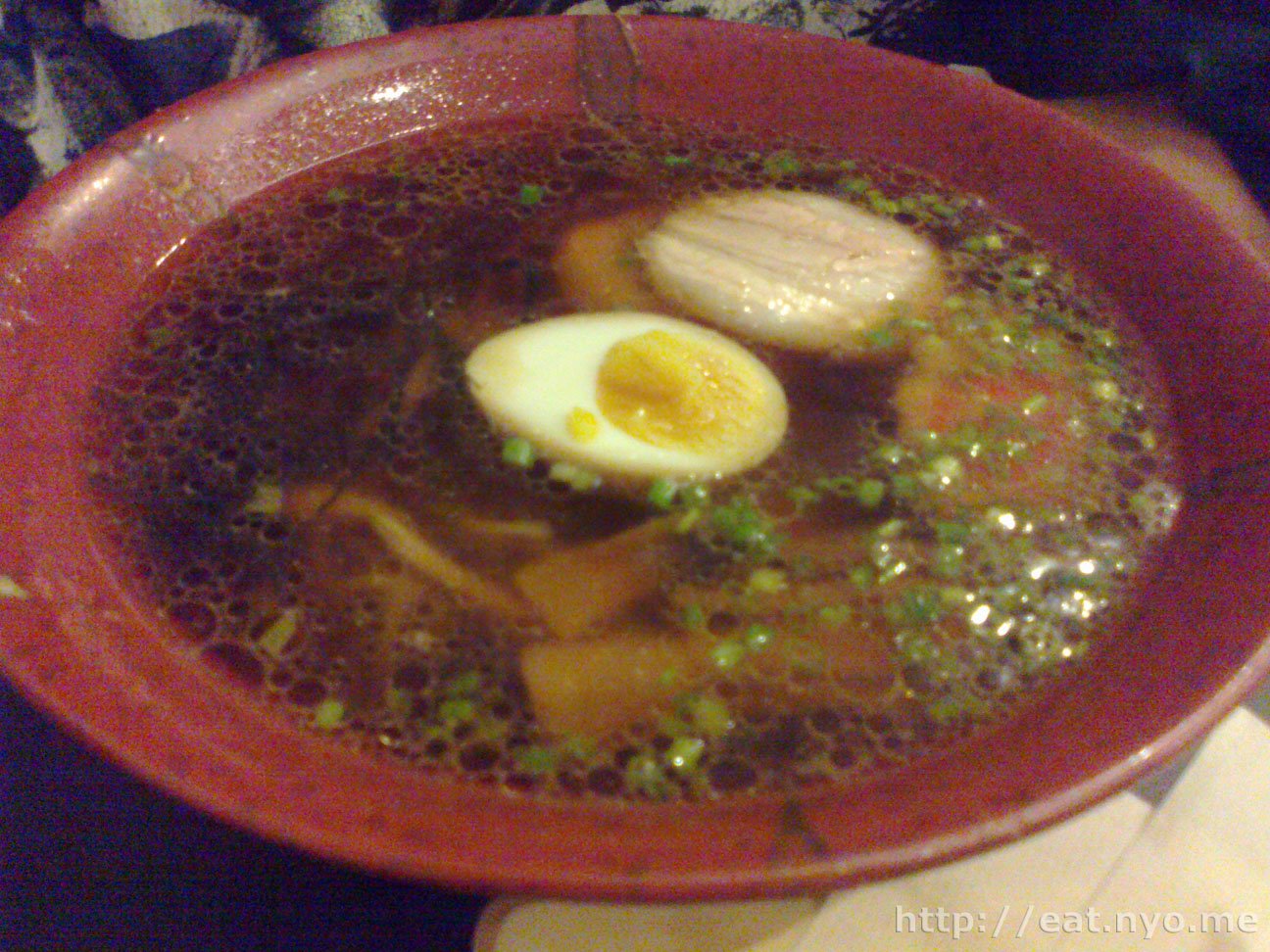 So, this is their Shoyu Ramen. This is basically a soy-based noodle soup—a pretty generous bowl, comparable to those from the ramen-specialty places we've been to. It had two pieces of chasyu or pork, eggs, bamboo shoots, narutomaki, and nori in addition to the thin ramen noodles. From studying their menu, most of their ramen bowls have the same toppings and they differ only in the broth. Mine was a shoyu or soy-based one, making it a savory, dark-colored broth with a nice balance of saltiness and sweetness. Other choices are miso and shio or salt. I was pretty pleased overall, especially with the broth. I would've liked it if the pork was a bit more cared for, though; or maybe I'm just spoiled and still craving of the amazingly delicious pork from Ramen Bar.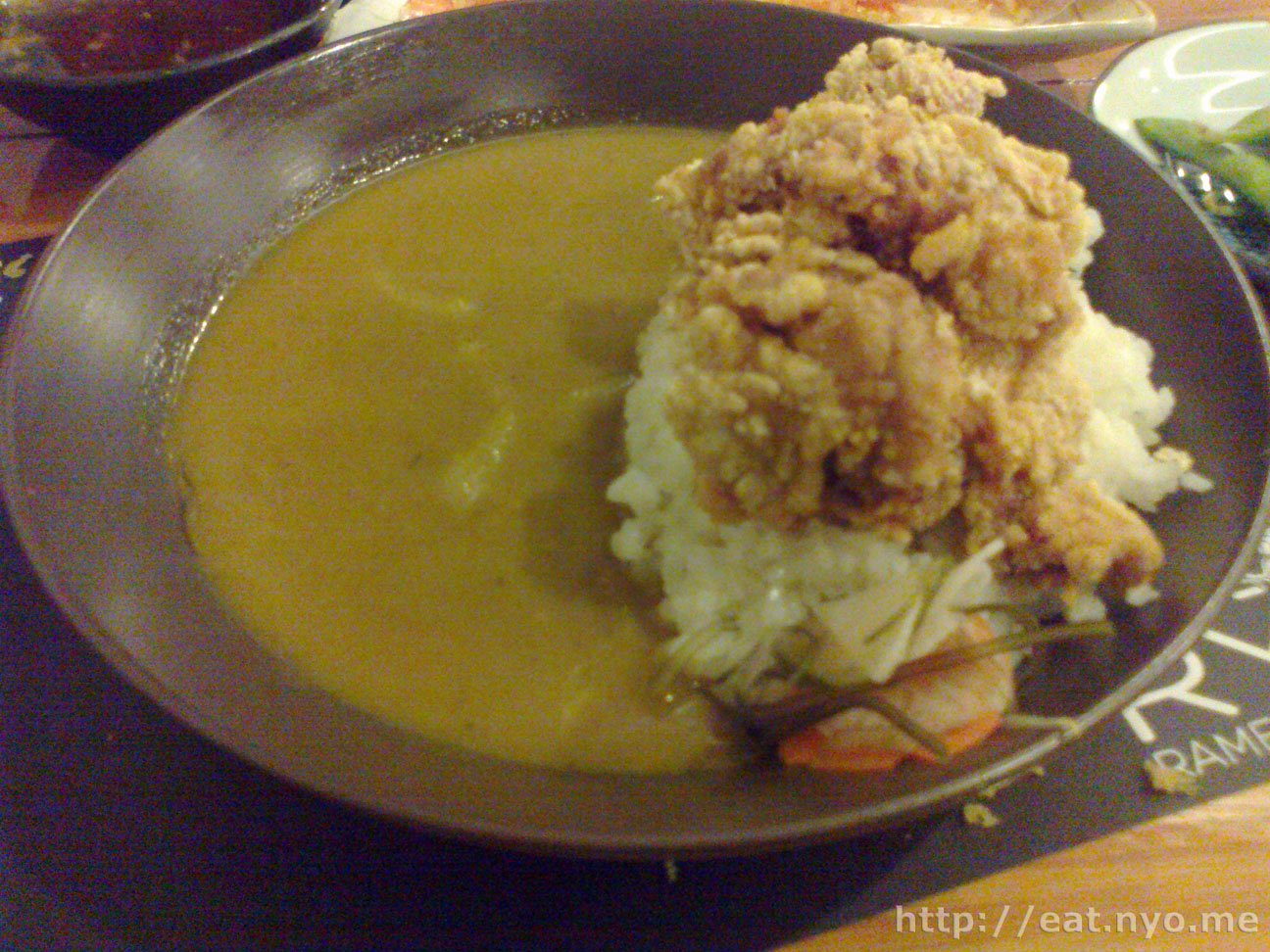 I could tell that Beloved was very pleased with the amount of curry sauce in her Tori Karaage Curry. After tasting it, I could further tell that she was very satisfied with her order. Indeed, the amounts here are quite generous—the rice, the curry, and the karaage or Japanese fried chicken. I would go on and claim that this could easily feed two, or one very hungry patron (as with my ramen bowl). As for the taste, it wasn't your hot and spicy curry. However, it really had the taste of curry, just without the heat.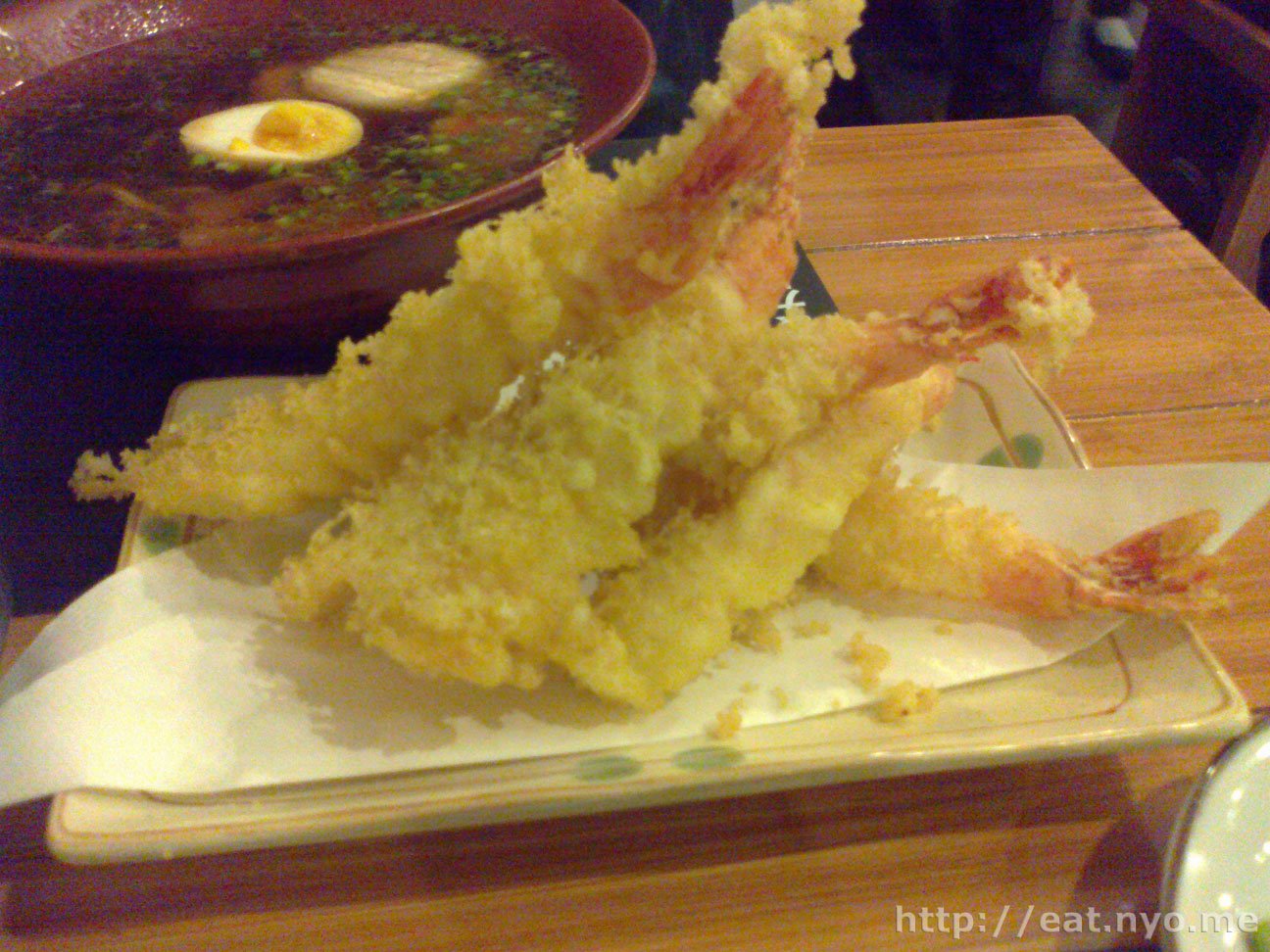 Of course, there's still the Tempura to give verdict. In two words, not bad. It's comparable to all the "good" tempura we've tried—not too buttery and not too battery, the shrimp was still the star of the dish. However, compared to our orders, it's still most definitely a side.
Overall, we were pleased. Because of our drinks and service charge, our bill amounted to a bit over one thousand pesos. I still thought it was worth it, though. Sure, I'll admit that I've been to better ramen-only specialty places, but this one's a close contender. Plus, with the addition of curry, it might just make them about equal to these places when it comes to choosing a place to eat at with a group. Of course, those all-around Japanese restaurants still have the edge in variety, but compared to those places, their ramen and curry might have an edge, being a specialty and all. If you're going here, you better be craving for either ramen or curry, and apparently, there's quite a lot of people who do so—Ryu certainly deserves the crowd it gets.