Beloved and I had dinner at Sancho's last night. This Spanish restaurant, according to Beloved, is related to Dulcinea. Although we only had breakfast there, I had a chance to peek at the menu and I was expecting above average prices here. Nevertheless, we were prepared to pay whatever the cost, so we decided to eat here at one of the few places we've yet been to at Maginhawa Street.
Surprisingly, their menu was priced accordingly to cater the main demographic of the area: students. I was expecting their dishes to be above the 200 Php line, but most of them were below that. Since I'm not really much of a Spanish food person, I took a long time choosing what to order. However, I already know what Beloved wanted. Since she is on a mission to try out all the ox tongue dishes from all the restaurants in the Metro, she ordered their Lengua Estofada (185 Php). As for me, since the only Spanish dish I really like was paella, and since it also happened to be in the menu, I ordered their Paella Valenciana (250 Php for the smaller one, good for one to two people). I was warned that it will take 20 minutes to cook, but I didn't mind. Finally, we asked for their Garlic Mushrooms (130 Php) as our hors d'ouvre.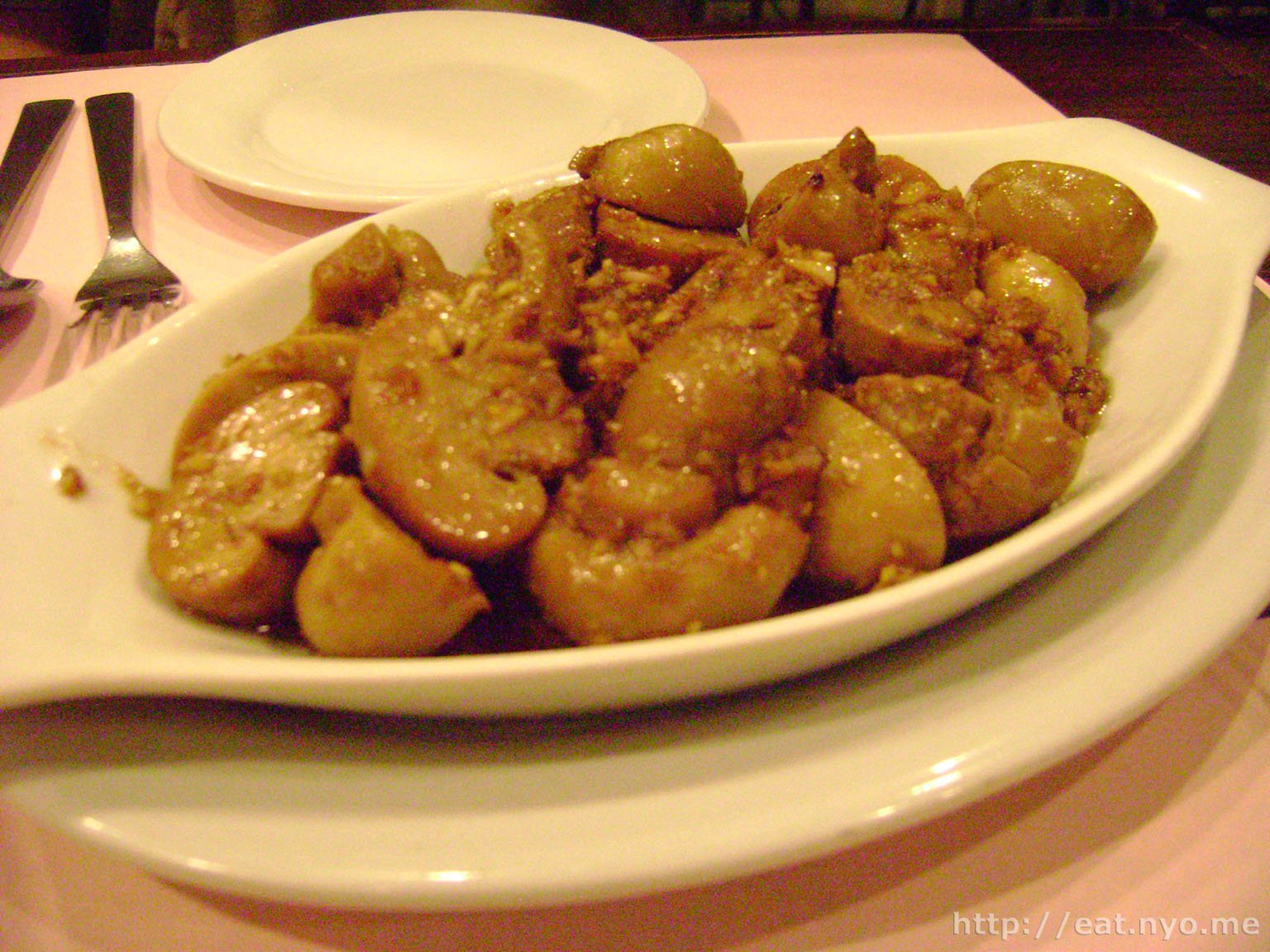 Since it was our appetizer, the Garlic Mushrooms arrived first. Beloved was very, very happy of the size of the button mushrooms. As promised, they had a garlicky oil dressing that made it a satisfying dish, especially for mushroom lovers like us.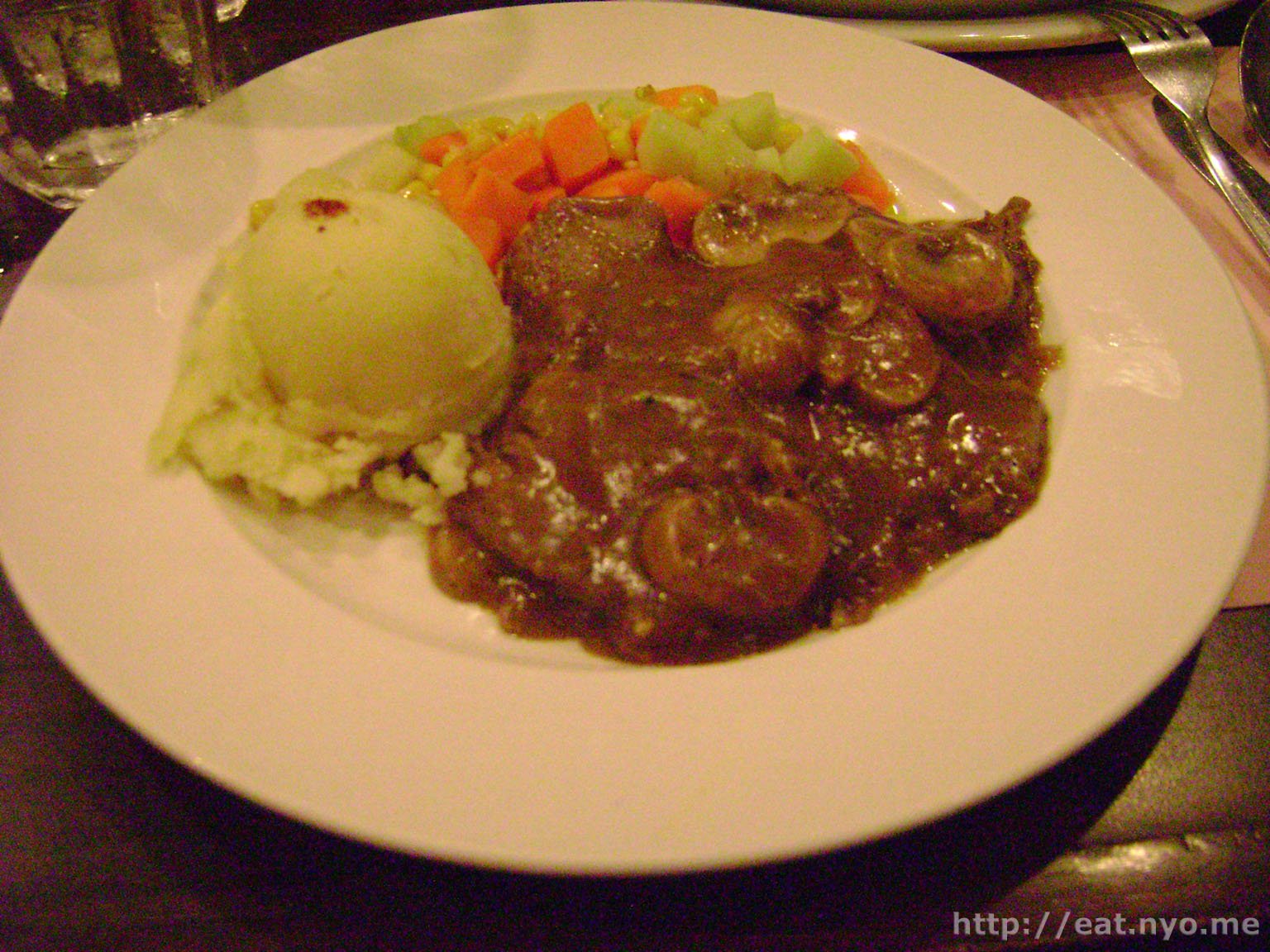 Beloved was also very happy upon the arrival of her order, the Lengua Estofada. The soft and tender ox tongue was covered in mushroom gravy sauce. The dish also had a side of vegetables and mashed potatoes, making it a complete meal. Beloved saved much of the meat, though, since she also wanted to try my paella.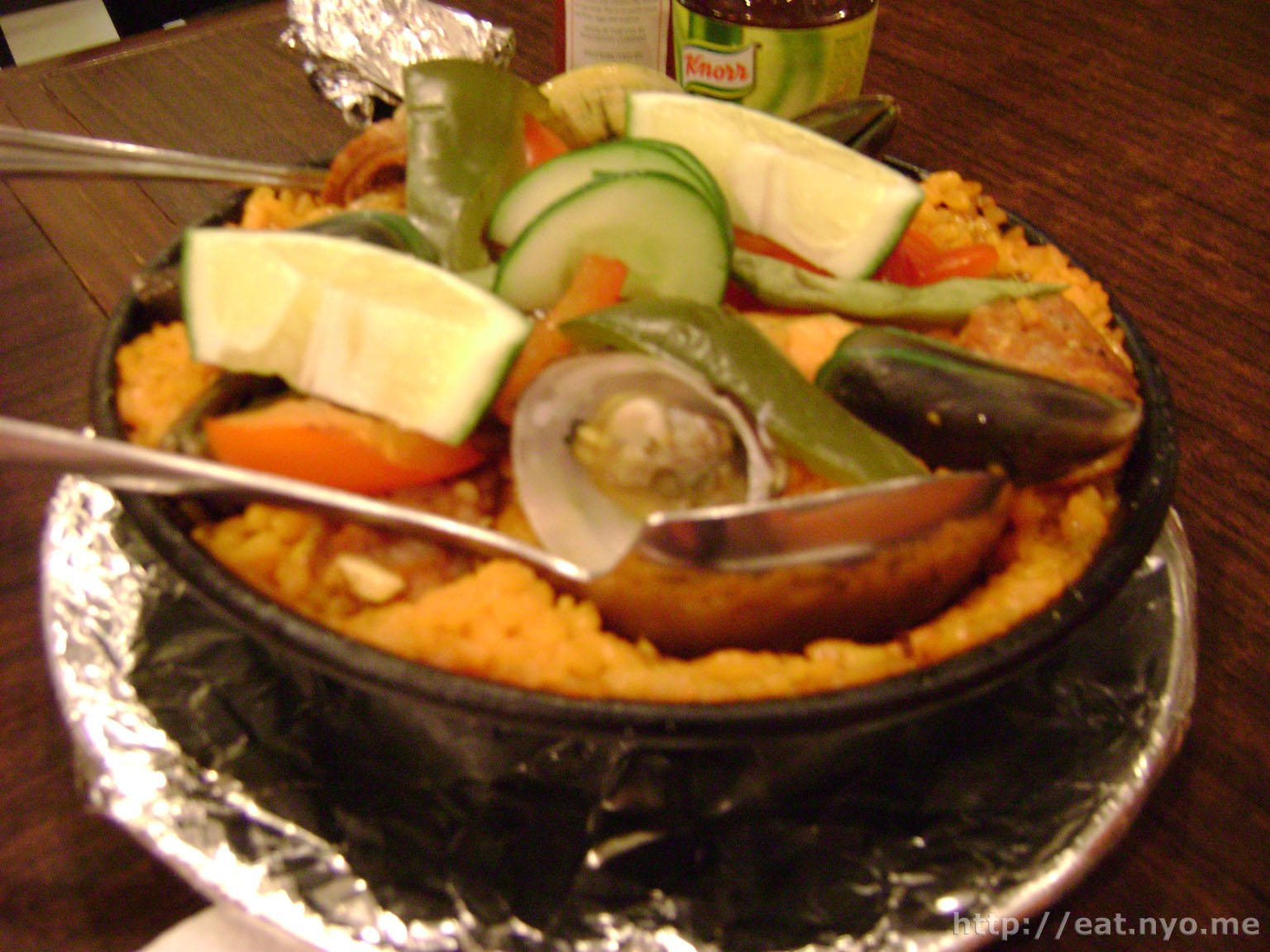 After the promised waiting time, my Paella Valenciana arrived. It wasn't served in a paella, but rather a very small but pretty deep pan. It was certainly good for two people, at least. The saffron rice was topped with the usual clams, shrimps, squid, slices of sausages, and red and green bell peppers, and had large chunks of chicken buried with the stubby rice. The element I enjoyed the most was the rice itself. The rest of the dish was okay, except for the sausage, which was too dry for my liking.
All in all, I found this place to be, surprisingly, one of the better value places I've been to. And what's surprising is that although it's good value, it didn't feel cheap. Sure, there were some things that could've been better, but I really felt like I got my money's worth, perhaps even more. If you have a date, are in the area, and is looking for a classy dinner but don't have plenty to spend, then Sancho's is certainly a good recommendation.