After trying out Manang's Chicken, Beloved and I found ourselves at the coffee shop right next to it called Afters. Beloved claims she's been wanting to go to this place but never had the chance to. I, on the other hand, have never heard of this place until last Saturday. Since I wasn't really filled and didn't want to fill the rest of my belly space with sweet potato chips, and since Beloved wanted her vice drinks, we decided to pass by.
We were somewhat lucky that they offer a promo that day on this month since it was their anniversary. Every weekends, they offered a free scoop of gelato, one of their specialties aside from coffee, which is a ~90 Php value for every 200 Php purchase. Since the drinks cost almost as much as the usual coffee shop prices for their larger offerings, the goal was simple to reach. Beloved ordered their Iced Cafe Mocha (145 Php) and made me order their Green Tea Latte (119 Php). For the freebie, we chose a flavor we both like, Vanilla Gelato.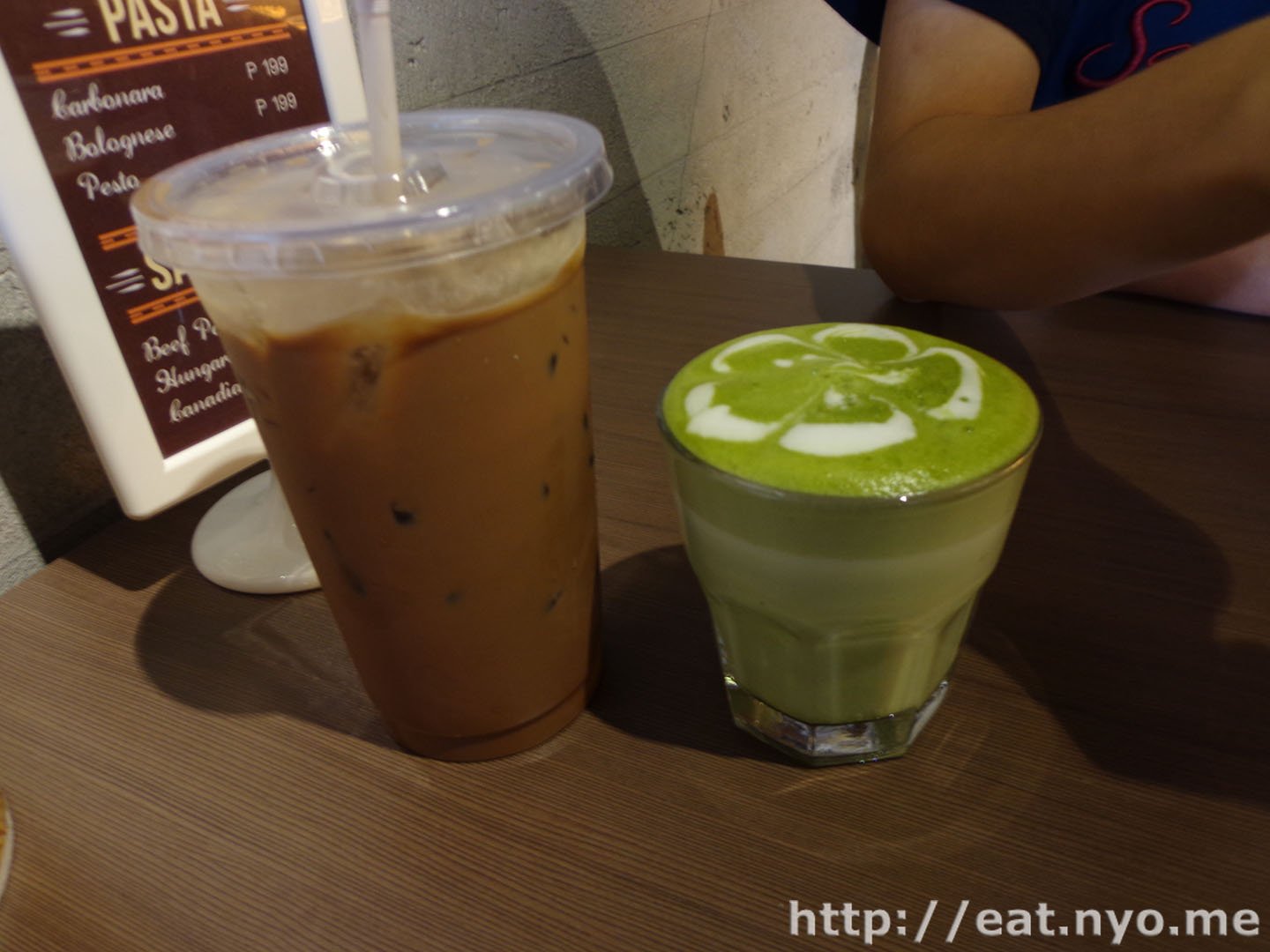 Being a coffee shop, I guess it's proper to start with the drinks. I'm not really the expert when it comes to these, so I'll just relay what Beloved said. Her Iced Cafe Mocha was very good, and it's much bigger than those served at more popular shops for the same price. Served on a tall glass, although the amount of ice was considerable, there was plenty of mocha to enjoy. The Green Tea Latte, on the other hand, was one she did not like both for amount and taste. It was served in a small glass, which I could've probably consumed in four big gulps. Taste-wise, she did not like the pure sugarless green tea approach that made it quite bitter. I enjoyed it. The foam I'm pretty sure had matcha or powdered green tea in it. Beloved claims that it also had genmaicha, or roasted rice tea due to the roasted aroma.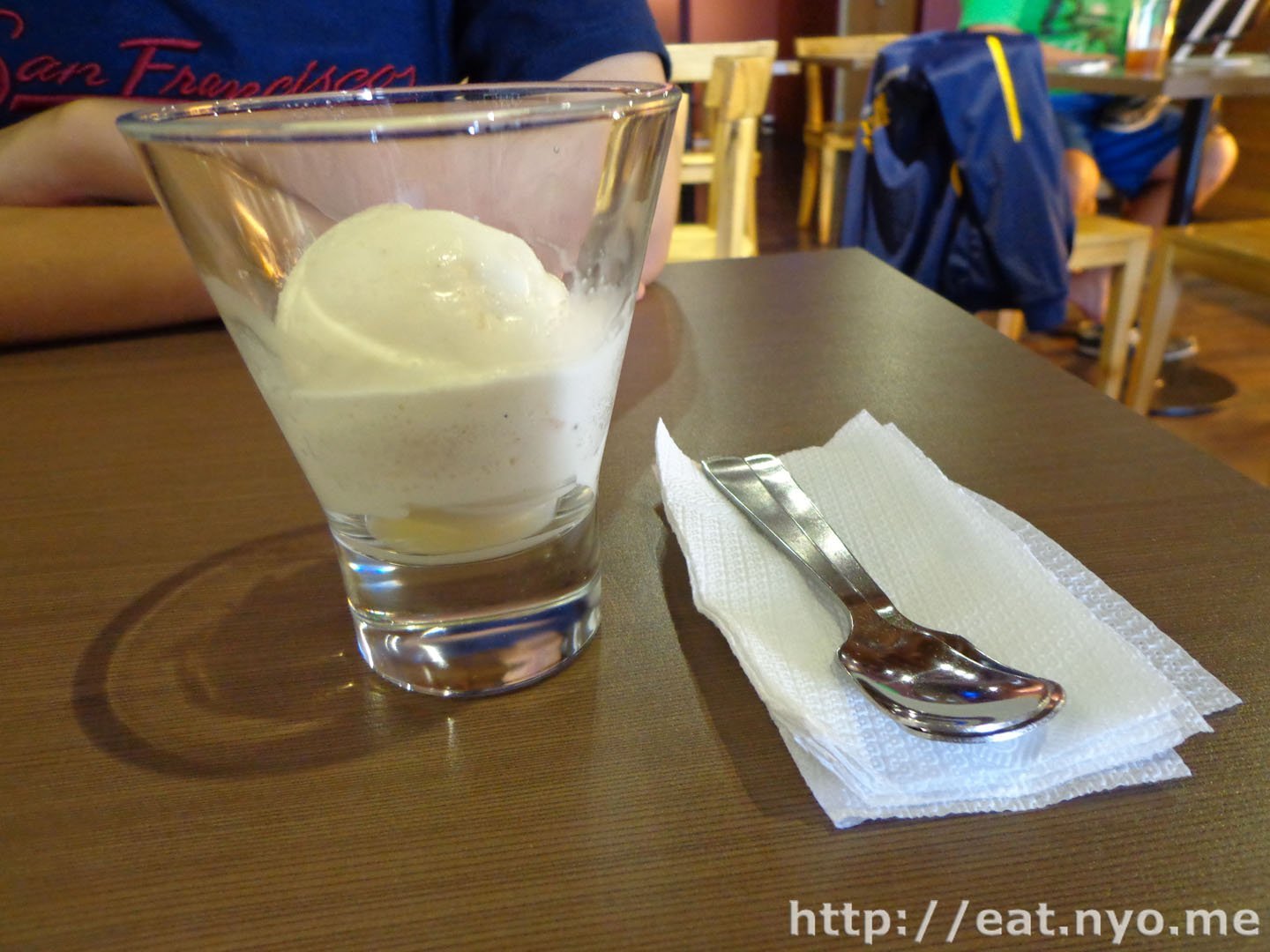 Our freebie, the Vanilla Gelato, was a pretty decently-sized scoop. I'm not really fond of paying 90 Php for this, but since we didn't, I guess this instance was okay. The gelato tasted purely of vanilla bean, similar to my latte, devoid of sugar. I enjoyed it a lot, and since it wasn't as sweet, Beloved allowed me to consume most of it.
Since I enjoyed the gelato and wanted to try out the fancier flavors, I ordered two more scoops, Popcorn Gelato and Salted Caramel Gelato (175 Php). So that I reach the promo limit, I also ordered their Mantou (60 Php for 2 pieces). My promo freebie was their Tiramisu Gelato which Beloved was eying.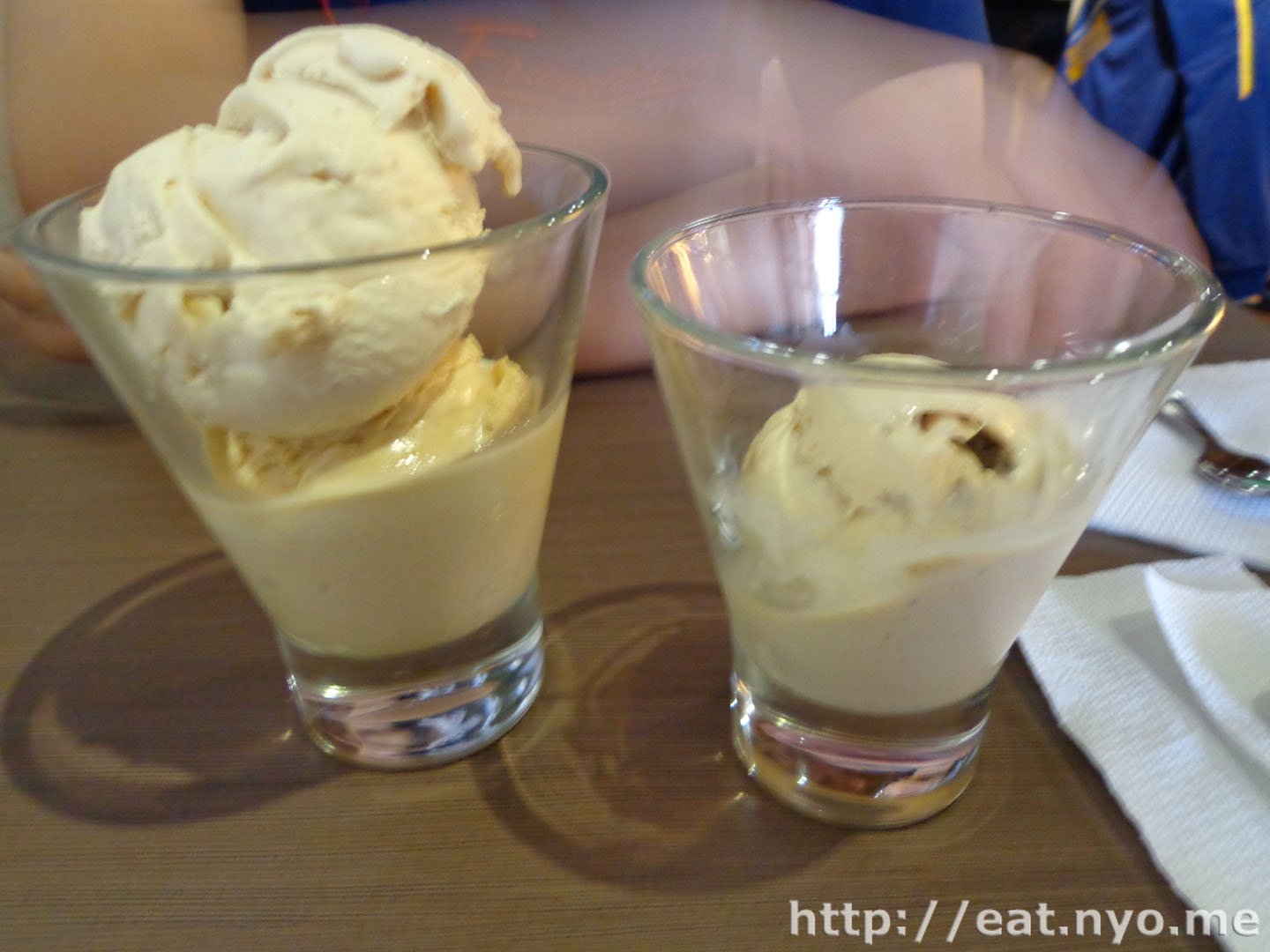 To the left was my medium or two scoops of gelato order: the Popcorn and Salted Caramel Gelato. The one on the right was our free Tiramisu Gelato. Beloved mostly enjoyed the popcorn flavored gelato. I was a bit disappointed at it. I expected a natural or butter flavored popcorn flavor. Indeed, it had the taste of popcorn, albeit a caramel flavored one. I found it the sweetest among our orders. I liked the one on the bottom, the salted caramel gelato, more. Similar to most other salted caramel ice cream we've tried—a mildly salty overall taste with the background of caramel. The tiramisu gelato's most prominent taste was the rum featured in tiramisu, which can be good or bad. I found it okay, and would rank it higher than the popcorn one, but that's just personal taste.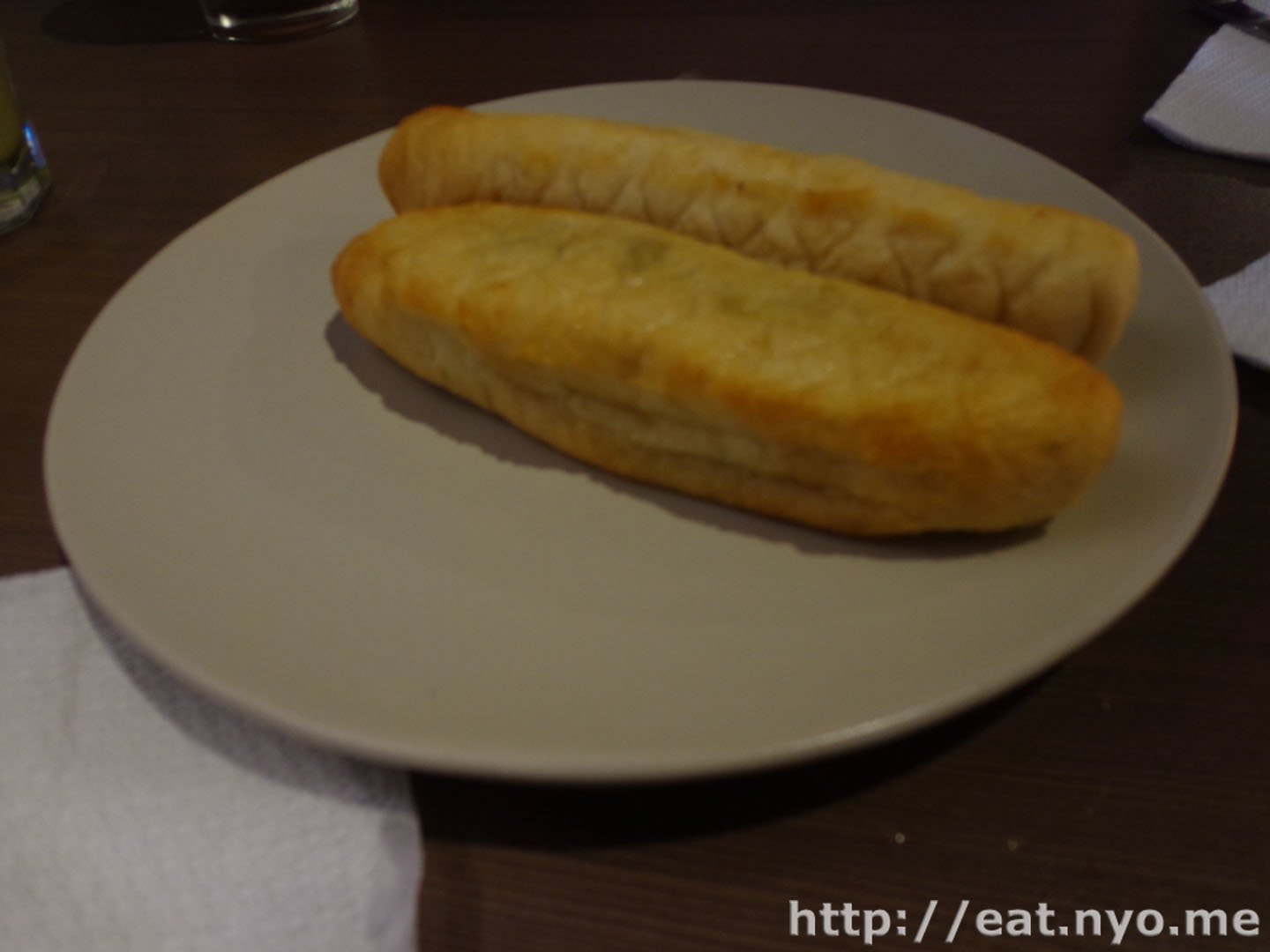 Surprisingly, an order which I just made so I can reach the promo threshold turned out to be a pretty good deal. The two sticks of Mantou were basically stuffed baked bread. Inside were stuffing of my choice. I asked for their Chicken and Mushroom Pesto and Pesto Cheese stuffing. Both were equally good and very cheesy. Though it might be a bit steep for 30 Php each, they were both surprisingly delicious and filling.
What can I say? I guess it was a pretty lucky visit, for reasons stated above and those not stated and won't be stated. The main reason I'm giving this place a passing grade was their gelato and mantou were quite gastronomically pleasing. Even without the promo, I cannot deny that I enjoyed both Italian ice cream and stuffed bread. Nevertheless, I also cannot deny that without the promo, this place isn't the best for your wallet. But, then again, what gelato and-slash-or coffee place is? I guess also worth mentioning is that they also specialize in affogato, which is coffee served with gelato on top. Although we didn't try it, this seems to be what most other people were ordering. Sadly, their promo, I believe, is only for the month, so you probably won't have as good as a deal as we did. That said, our visit to Afters was worth it.